In 2014, Jessie Mueller won the Tony Award for Best Actress in a Leading Role in a Musical for her portrayal of Carole King in Beautiful: The Carole King Musical. Along with her 2014 win, Jessie has been nominated for three additional Tony Awards for her Melinda Wells in the 2011 revival of On a Clear Day You Can See Forever, originating the role of Jenna in the 2016 hit Waitress, and most recently, her Julie Jordan in the 2018 revival of Rodgers and Hammerstein's Carousel.
Jessie Mueller's distinguished career has also included appearance on shows including The Family, Blue Bloods, Madam Secretary, Evil, and Candy. She can currently be seen in Tracy Letts' Tony Nominated Best Play, The Minutes, playing at Studio 54 until July 23rd.
We are very grateful that Jessie took some time between shows to answer Twenty Questions with a Tony Award Winner.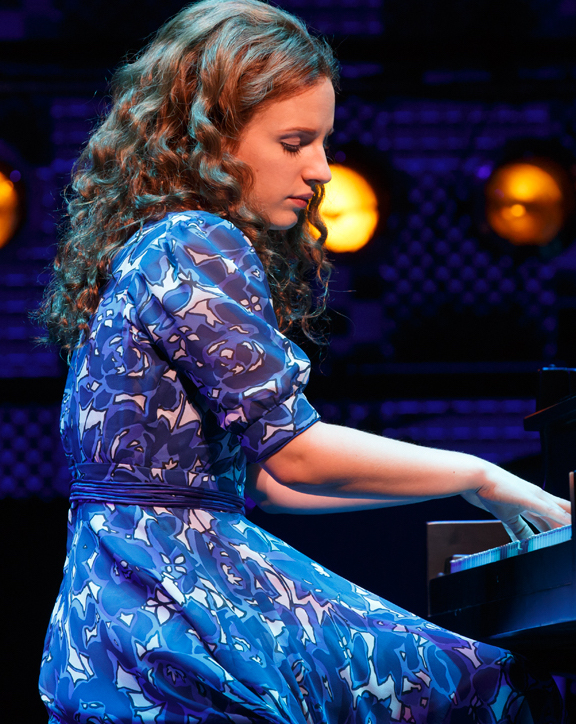 1. What were your first thoughts upon being nominated for a Tony Award?
When I was nominated for Beautiful, I was thrilled. I was so proud of all the amazing work everyone had done putting that show together.
2. What were your first thoughts upon winning?
Honestly? Walk and talk fast and don't fall down. It had been a long night!
3. Do you have any fond memories from the night of the ceremony?
I remember seeing Nick Cordero perform from Bullets Over Broadway, and thinking who IS this cat? He's amazing.
4. What is the biggest change you experienced after winning?
It opened a window to professional opportunities I'd never had before.
5. Where is your award now?
In a box still from a recent move!
6. Who has been a mentor in your career?
Oh gosh…I try to pick up a little from all the wonderful people I meet. Steal what I admire and learn from what I don't. Harry Connick Jr. was certainly a mentor for my early days in NY. He took me under his wing during Clear Day. He's someone I know I can always come to if I need advice.
7. What is the best advice you have received in your career?
"Do your thing and don't worry about other people." -HCJ
Not easy, but very sound advice.
8. Do you have any pre-performance rituals?
Lately, a little yoga beforehand helps me get my head in the game and start breathing.
9. What is the last book you read?
I don't remember. But the last one that really made me laugh was Phoebe Robinson's Don't Sit On My Bed In Your Outside Clothes.
10. What is a dream role of yours?
Being an animated Disney character…I will be a tree stump. I'm not particular.
11. What previous role of yours had your favorite costumes?
My costumes as Melinda Wells in Clear Day were pretty fabulous. Cathy Zuber made me feel like a million bucks. There were hats and matching shoes. It was so fun.
12. What is the best prop you've used?
Ok, I have to say the first thing that popped into my head was prop baby dolls. They're always hilarious. They're usually very scary looking, and you spend most of the scenes when they appear trying to look lovingly into their dead eyes while hiding their face from the audience at all costs.
13. Which of your previous roles did you feel most similar to?
Probably each one as I was playing them. I think that's where I start. I use what I have, so each role brings something out in me that is particular to that moment in time.
14. Which of your previous roles did you feel most different from?
Maybe Adelaide in Guys and Dolls. I loved that. It was a fun departure.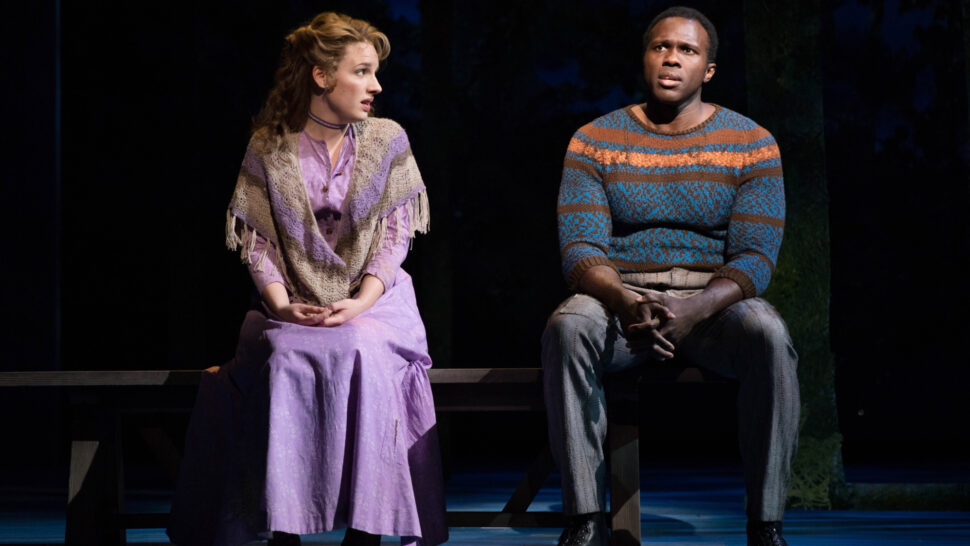 15. Is there a role that you would like to revisit?
Not a role really, but I think I'd like to do Into the Woods again at some point.
16. What has been a challenge you've faced in your career?
Juggling life and work. It's really hard. Live theatre work especially is extremely demanding. It seems like you only work a few hours a night, but it's no joke.
17. What is a song that always makes you smile?
Sunshine On My Shoulders by John Denver was the first thing I thought of!
18. What is your favorite cocktail?
Oooooh. Spicy margarita or a vodka martini up with a twist, honey!
19. What is a place you would like to visit?
Ireland.
20. What is your favorite show tune?
I like the overtures.