Imagine having a true life "in the theater", what would that mean? Austin Pendleton, now celebrating his 60th year in the theater can tell you. Pendleton, the prolific actor-director-playwright, currently appearing prominently in Tracy Letts' The Minutes at Studio 54 has just been honored this Spring with the New York Drama Critics Circle Special Citation for his 60 years of work in the theatre, The Actors Equity Foundation Richard Seff Award for veteran actors and was nominated for an Outer Critics Circle Award for Best Featured Actor in a Play.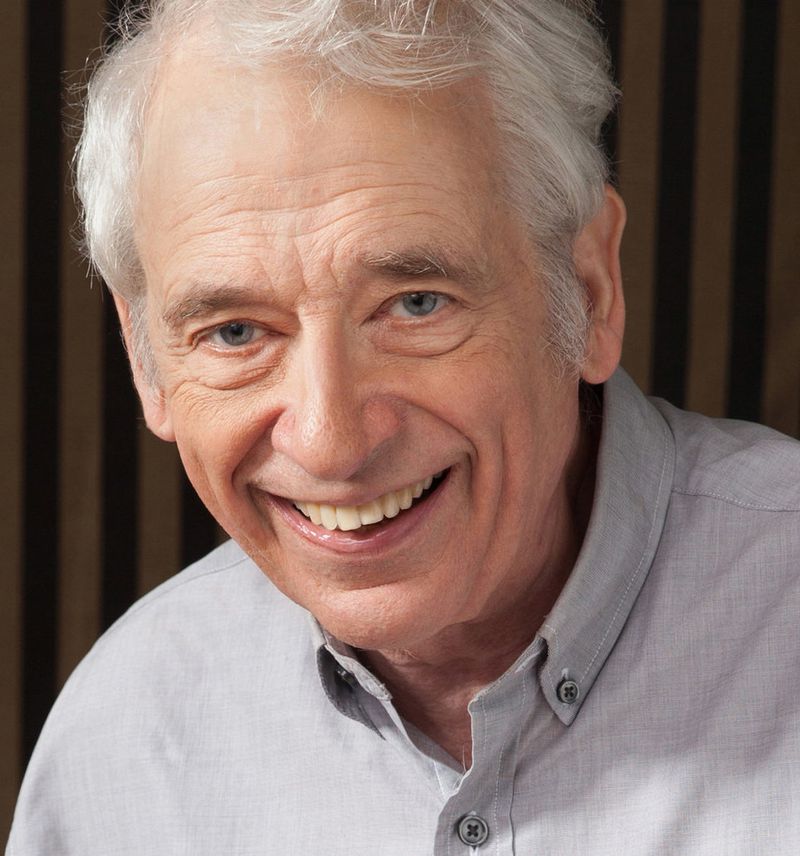 Pendleton, now 82 years young, developed his love for theater when he was as a child, as theater rehearsals were happening in his living room. You see, he grew up in Warren, Ohio. After WWII–it was an industrial hub–but the people wanted to begin a community theater. They came to his mother, actress Frances Manchester for help. "She told them to raise money and she helped them and they pulled her into directing and acting. Their early productions were rehearsed in our living room and I got so into it," recalled the actor, director and playwright. "I grew up with theatre literally in my own home. There are all kinds of wonderful advantages to theatre, where you get to do the play every night. Once theatre is a bug in your system it stays there, you just keep wanting to do it."
It's not surprising that when he went to school he got involved in school plays. But, it wasn't just being bitten by the bug that inspired him to be involved in theater. "What attracted me to acting was when I was a kid, I stuttered very badly and I found that when I would act in school plays that went away. That was before there was a sophisticated approach to treating stuttering. I escaped into acting," Pendleton shared.
Pendleton began his professional New York acting career in the 1962 Arthur Kopit sensation, Oh Dad, Poor Dad Momma's Hung You in the Closet and I'm Feelin' So Sad. Now six decades later he is on Broadway in The Minutes.
The Minutes, about a City Council meeting that goes awry, beginning as, The New York Times declared, an "expert comedy" then morphs into "jaw-dropping horror". Pendleton plays the character of Mr. Oldfield, a stick in the mud. He's been on the City Council year after year and he has views that are not with the times. "I want them to find that amusing, but I also want them to feel like what it would be like to be that person. That's what you want with any character, you want the audience to know what it would feel like to be that character," Pendleton added.
Looking at his journey with The Minutes and the pandemic, Pendleton reflected, "We got within three days of the official opening night two years ago. We got it together, we were working on the day of the night the press was coming, then came the lockdown."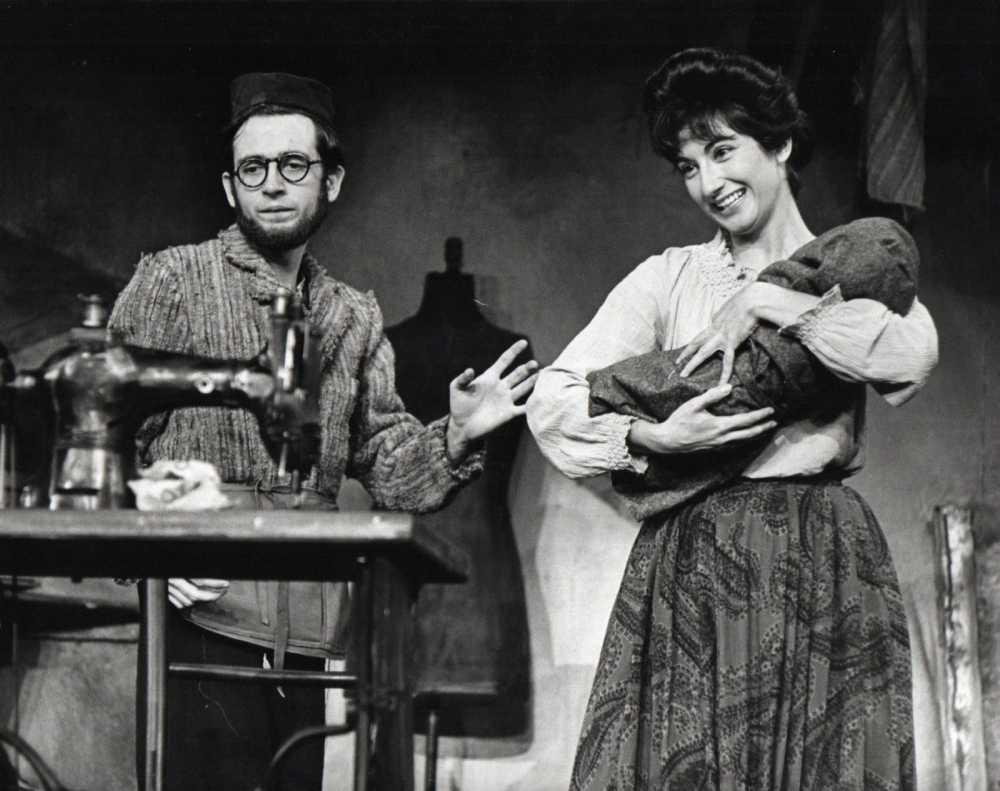 Pendleton has had the privilege of working with some of the crème de la crème of theater. And one opportunity has led to another. He began his career in Oh Dad, Poor Dad…, which was directed by Jerome Robbins. His performance led Robbins to cast him as Motel in the Original Broadway production of Fiddler on the Roof. Later Pendleton played the role of Leo Hubbard, in Mike Nichols' famed production of The Little Foxes. Pendleton is quick to admit that while playing the role, he feared getting fired and was saved by simple advice from his co-star Anne Bancroft. "There was something not working about my performance. Anne Bancroft gave me the key–she said you walk the wrong way for the character. Lillian Hellman was so impressed with the way my performance suddenly turned, that 14 years later she thought of me to direct a revival of Foxes, which also served as the Broadway debut of Elizabeth Taylor."
Pendleton developed his acting craft while training at HB Studios with Uta Hagen. He was also in the Lincoln Center Training Program and worked with theater legend Robert Lewis. Pendleton has found over his six decades that while acting was fulfilling, he also had the propensity for directing and playwriting. He found himself writing musicals, while an undergraduate at Yale. He wrote the script for Tom Jones and Booth Is Back In Town! in his Junior year. He later made Booth Is Back In Town! into a straight play called Booth, which is still performed today. He wrote a dark play called Uncle Bob, which is his most produced work. Reflecting on how he came to New York, he recalled coming to pursue being a writer due to the two musicals he had done at Yale. "I got ambushed into doing Oh Dad…," he mused.
Directorial opportunities came about due to Robert Lewis, who also taught at the Yale Drama School and saw something else in Pendleton, something that he shared with Nikos Psachopoulos, who ran the Williamstown Theatre Festival. "There was something that I did in a scene as an actor and Robert said that is an idea a director would have. Lewis told Nikos that I had talent as a director. I knew about directing because I would watch rehearsals of the community theatre at home, and there were three directors, including my mother. I would watch how they worked. Nikos invited me to Williamstown and the first two shows I directed there were huge hits. I was able to direct three shows on Broadway that got Tony nominations. When I worked with Jerome Robbins, I watched the clarity of his storytelling. He was unmatched at that.".
Pondering the role that the audience serves to inspire him when he's on stage, Pendleton said, "The key word in putting on any theatrical piece is suspense, which is much more important than the laughs. If you feel the audience literally and figuratively leaning forward wanting to know what's going to happen next that's what you look for. If they are not leaning forward, then you know that's something you have to fix."
In his six decades Pendleton shared that he's had ups and downs, but he's stayed the course. "There were a couple of times my acting was pronounced officially over. I had a late lunch with Lynn Redgrave, I had career killing reviews and she said you just have to keep acting, it will take seven years. In those years you can't stop acting. Act in showcase productions, theaters outside of town and that was a professional life changing conversation. So that's what I did. When they were able to come back around to me I was ready. So that led to this longevity. If you stop for too long, you're going to be afraid to do it again and no one will want you to. You will fade from the memory. If you keep doing it, it's just one long continuum."
Whenever Pendleton takes on a role he brings such an authenticity to it. Talking about his process he shared, "It's kind of different with every role. You keep reading the play or the script and look at how your role contributes to the storyline. Sometimes you feel an immediate identification and sometimes you don't. You find a small thing you identify with and you build on that. Like with The Little Foxes, I started with the walk. Anne said angle your body differently when you walk and she was totally right. I had no way of identifying with the character, nothing in my life identified with his. When I changed my walk things began to happen."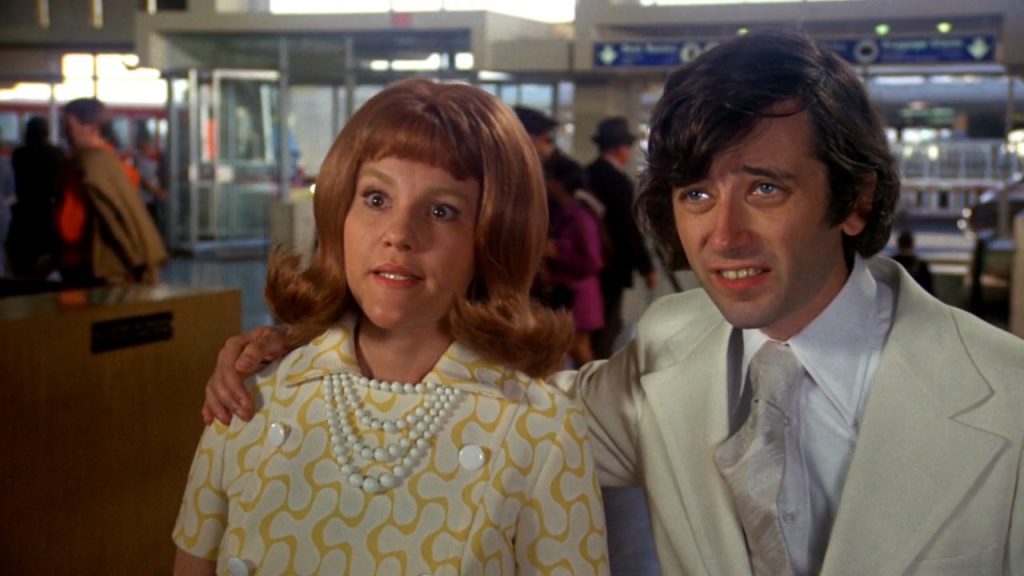 For 60 years Pendleton has not only acted, directed, written plays, but he also has taught directing at The New School and teaches acting at HB Studios. He has been a member of the Steppenwolf Theatre ensemble since 1979 and served as Artistic Director of Circle Repertory Company. He simply lives an all-encompassing "life in the theater". When asked why, he said, "It just fascinates me. There are vast numbers of things that I don't know. I can't understand how they operate. I stick with this because it's the only thing I have any skill at."
Over the years Pendleton has received accolades for his work. In 1970 he won both an Obie Award for Performance and a Drama Desk Award for Outstanding Performance in The Last Sweet Days of Isaac. In 1981, he received a Tony nomination for Best Direction of a Play for The Little Foxes. Other Tony nominations for Direction included Shelter and Spoils of War. In 2011 he won the Obie Award for Directing for The Three Sisters. In 2015 he was nominated for both The Lortels Outstanding Director Award and the Drama Desk Award for Outstanding Director of a Play for Between Riverside and Crazy. He was also honored as a Legend of off-Broadway in the same year.
Accolades are still coming as Pendleton is the subject of "Starring Austin Pendleton," a documentary film about his life and legacy, in which many of his famous challenges reflect on their friend including Meryl Streep, Phillip Seymour Hoffman, Olympia Dukakis, and Ethan Hawke. Pendleton, while epitomizing a life in the theater, he has also appeared in 100 films and television shows.
---
Linda Armstrong is a theatre critic with the New York Amsterdam News, Theatre Editor for Neworldreview.net, A&E Editor for Harlem News Group and has written for Playbill Online, had a Theatre column "On The Aisle" for Our Time Press, Network Journal Magazine, Show Business Weekly Newspaper, Headline Magazine, Theatre Week Magazine, Black Masks Magazine, and the New York Daily News. Lincoln Center Performing Arts Library interviewed her for their "Critical Perspectives" series, and she was cited on the Jeanne Parnell Radio Show in March 2021 as a Woman Making History.