Meet Joshua D. Reid, the Tony-nominated sound designer of A CHRISTMAS CAROL.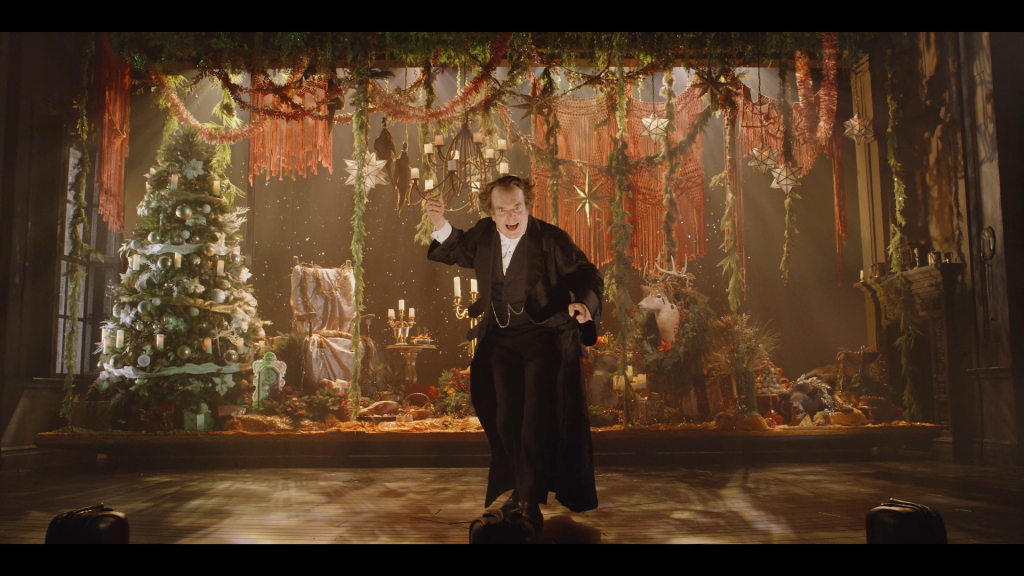 This year's nomination for Best Sound Design of a Play marks Reid's first Tony nomination after serving as an Assistant or Associate Sound Designer on 11 Broadway productions over the last decade.
Some of Reid's previous Broadway credits include AMERICAN PSYCHO, the 2017 revival of FALSETTOS, THE FERRYMAN, and FLYING OVER SUNSET.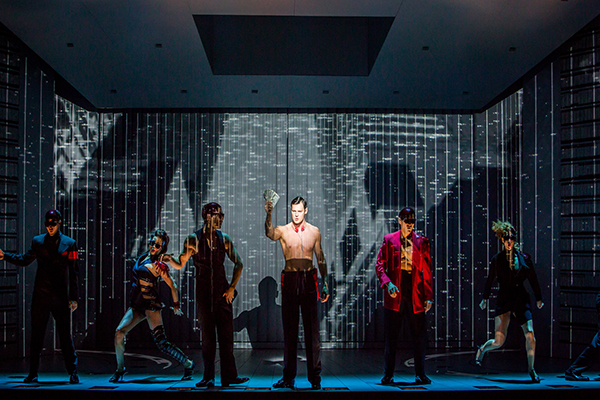 Last holiday season's one-man iteration of A CHRISTMAS CAROL is recognized in several categories for this year's Tony Awards, including in scenic design for set designer Dane Laffrey & projections designer Lucy MacKinnon, and in lighting design for Ben Stanton.
Learn more about Reid with our TONY TALK Q&A:
Who was the first person to text/call you when you got the nomination?
Within seconds of the nomination, my wonderful agent Amy Wagner at A3 Artists Agency was calling with congratulations. I was watching the live announcements and was in such a state of bewilderment that I'm not exactly sure what was said, but it was heartfelt and genuine. At the same time, I was receiving all kinds of messages from friends and family who were also expressing their admiration and adoration.
Show some love to a fellow nominee this year. Whose work blew you away?
If I absolutely only get to pick one, I have to send my heart to Crystal Lucas-Perry. Her performance in Ain't No Mo' left me feeling like I wanted to challenge my own thoughts towards others and make positive changes in my own life; and at the same time it was a performance that complimented every other actor and story being told. There were so many really amazing contributions to the broadway community this year; and I have to admit the personal bias of my choice. Crystal and I went to college together, and she is one of the most kind and caring people I know. So I feel personally fortunate to have seen her grow so beautifully as both an artist and as a person over the years. For both of us to be nominated in the same year, and in our broadway debut year, is something I'll always be able to cherish and share with her.
Top restaurant in the theater district?
Definitely Glass House Tavern on 47th Street. I've spent so many occasions at this restaurant, catching up with friends, celebrating a special occasion, or simply unwinding before or after a show. The atmosphere is perfect for connecting with people, and there isn't a single thing on the menu that I wouldn't recommend. I've been going there for years, and have some wonderful memories with people I cherish. It's definitely a staple of my time in the theatre district.
The first Broadway show you ever saw?
The 2008 revival of Sunday in the Park with George. It was my first time in New York City, and this was the first show of 6 that I saw with my mother over the course of a week. I couldn't have asked for a more perfect first Broadway experience. The production and the performances were all pinnacle experiences, and really showed how selective focus could be used to enhance the storytelling and the audience's experience. I left the show with fascination for what my own technical artistry could contribute to a live performance.
When did you decide to become a theater artist?
I really discovered my passion for theatre and live performance in high school; and I very much discovered it by chance. I was a musician who was asked to play in the pit orchestra for the spring musical of the Wizard of Oz. Once I saw the community that theater artists had, even at that young age, I knew it was something that I wanted to be a part of. I (very briefly) tried my hand at acting, but felt like my musicianship and technical skills were what I really wanted to cultivate. So over the next three years I helped out on the technical side of productions and discovered a passion for scenic and sound design. It wasn't until my senior year that I even considered pursuing a collegiate education and making a career out of it.
What is your earliest Tonys memory?
I remember going to a friend's house for a Tony Party in 10th grade. At this point, my theatrical knowledge was shallow at best; but all my friends were discussing the various shows, which were their favorites and who was performing in them. It was also my first time watching the Tony Awards, and the first time that I got to see what Broadway had to offer. To my friends, this was their Super Bowl, and I was simply there to be exposed and enjoy their company. But I'll always remember the feeling of exhilaration, seeing all of the various artists nominated for making contributions that brought the productions to life, and the caliber that these productions were delivering. In a word, it really inspired hope – that this relatively new love I had discovered was something worth pursuing.
Who's your favorite Tonys host in history, and why?
I have a particular adoration for Neil Patrick Harris as the host of the ceremony. I think in his time as the host he's always known when to be comical and featured, and when it's necessary to step out of the spotlight to provide praise and support to the productions and people that are being celebrated. Neil Patrick Harris was also a public role model for the LGBTQ community at a time in my life when I was searching for my own identity. So while I have great admiration for him, I also have tremendous respect for other hosts who have used this honor to reach out to their own communities.
All-time favorite Tonys performance on the telecast, and why?
In 2018, in the wake of the Parkland High School mass shooting, the Marjory Stoneman Douglas High School Drama students were invited to the stage to sing 'Seasons of Love' by Jonathan Larson. It was a heartfelt moment that acknowledged the very same hope and community I felt when I first became a theatre artist.  As an arts educator myself, I wholeheartedly believe that seeking and cultivating change begins at the entry point to industries; and in our industry, this begins by nurturing young artists as they are discovering theatre and their own artistry. This performance was a brief moment where the Broadway community shared their own national spotlight to reach out to local communities everywhere with their support and strength.
Most memorable Tonys acceptance speech, and why?
Broadway shows carry a message of their own that are able to reach far and wide through the retelling of their stories and music. But the Tony Awards offer a rare opportunity for the general public to hear directly from the people who create those works and compose those messages. Lin Manuel Miranda delivering his acceptance speech for Best Original Score in 2016 was a raw and heartfelt moment. The fact that he was able to deliver such a powerful address on the very evening of the Orlando nightclub shooting spoke to his character and empathy for a community in mourning.
What is one play or musical you would like to sound design on Broadway, and why?
Ragtime. Without a doubt. Every contribution to this production on its own is beautiful, and collectively it has the potential to be breathtaking. Ahrens and Flaherty wrote a truly beautiful complex symphony of both storytelling and musicality, and this musical brings audiences back to the hope that we all once felt when beginning to pursue the things we are passionate about. I also think that these are the types of stories that need to be told so that they can resonate and be reflected upon in today's cultural climate. I love being able to design and be a part of the storytelling for any new production that challenges the status quo. Honestly, anything that holds a mirror up to society deserves to be celebrated.