Broadway's clearest indicator of notoriety is the Tony Awards. The annual ceremony has been celebrating excellence in New York theater since 1947 and has made actors, creators, and shows themselves become household names.
In our list, we'll be listing which Broadway shows have won the most Tony Awards for a single production, though we're giving shout-outs to Cabaret, Death of a Salesman, and La Cage Aux Folles as each has collected an impressive number of awards over their multiple productions throughout the years. So if awards mean the best Broadway shows to you, then see below.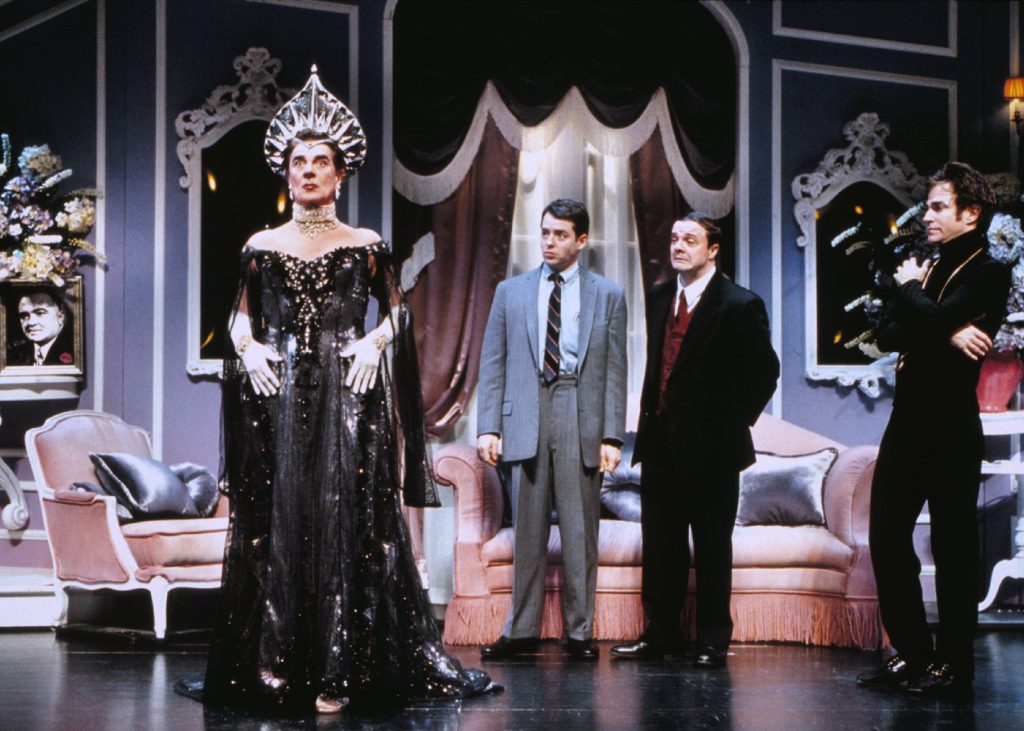 The Producers by Mel Brooks and Thomas Meehan
It may come as a surprise but the record for most Tony wins by a single production was set over 20 years ago.
Back in 2001, Mel Brooks and Thomas Meehan brought their hilarious 1967 film, The Producers, to the stage. The meta-musical about a pair of money-hungry Broadway producers who want to purposefully put on the worst show possible to fraudulently make money wowed audiences and critics. Nathan Lane starred alongside Matthew Broderick (both of whom would go on to star in the 2005 film adaptation) with Nathan Lane winning the coveted Best Actor in a Musical Tony Award.
Nathan Lane's award is just one win of a whopping 12 as The Producers won in every single category it was nominated in, losing out only when multiple actors were nominated for the same award.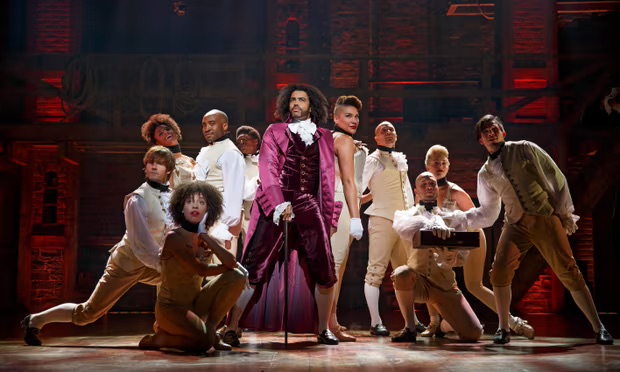 Hamilton by Lin-Manuel Miranda
You'd be forgiven if you believed Hamilton was top of the list when it comes to wins as it holds the record for most Tony Award nominations for a single production. Back in 2016, Hamilton was nominated for a staggering 16 awards in 13 categories. It was believed that it would equal or surpass The Producers as the Broadway show with the most Tony wins, but alas, it came home with 11. Wins include Best Musical, Best Direction of a Musical, Best Costume Design in a Musical, and Best Choreography.
Though Lin-Manuel Miranda lost the Best Actor in a Musical award to cast-mate Leslie Odom Jr., he still won two awards – one for Best Original Score and one for Best Book of a Musical.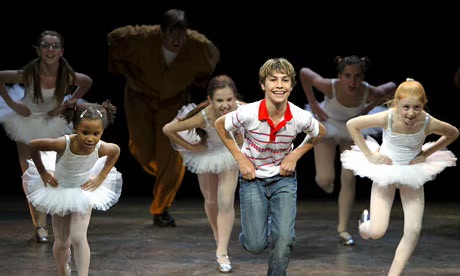 Billy Elliot by Elton John and Lee Hall
After the surprise run-away success of the independent film and considering its subject matter, it was no surprise when a stage adaptation of Billy Elliot hit the West End in 2006. Two years later, Billy Elliot the Musical came to Broadway sealing its status as "a global theatrical phenomenon" (Los Angeles Times).
In 2009, Billy Elliot the Musical was nominated for 15 awards (the same number of nominations as The Producers received) and won 11. The most notable award was that of Best Actor in a Musical as the three young actors – David Alvarez, Trent Kowalik and Kiril Kulish – who shared the role of Billy shared a single nomination and win.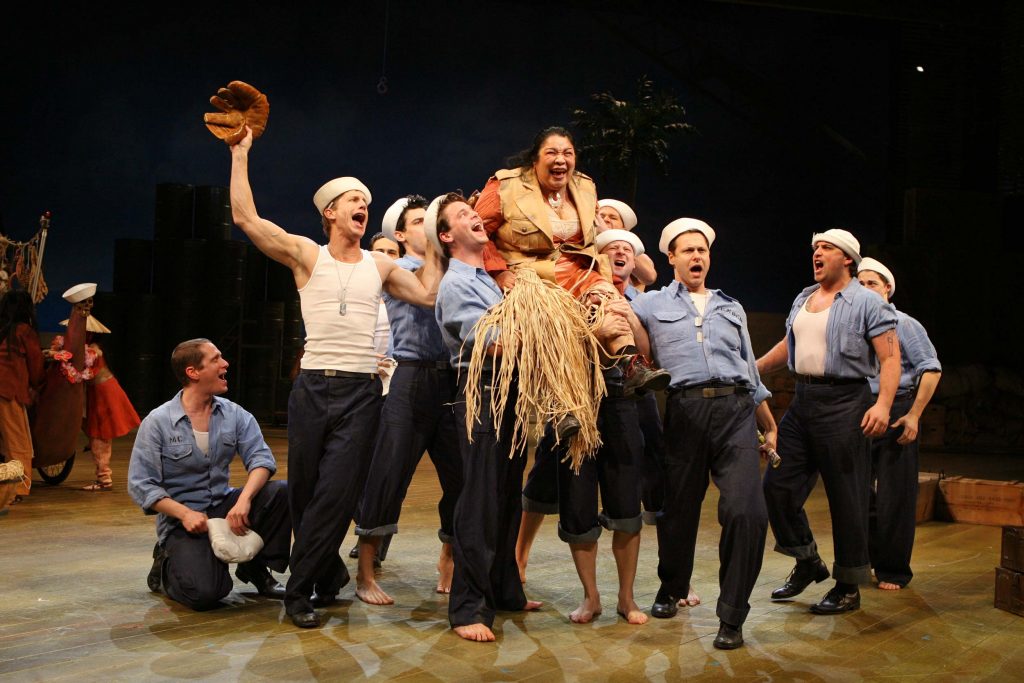 South Pacific by Richard Rodgers, Oscar Hammerstein II, and Joshua Logan
If you were going to use cumulative Tony Award wins as a metric, South Pacific would be at the absolute top of the list.
During its first Broadway production in 1950, the Rodgers and Hammerstein masterpiece firmly cemented its place in Broadway history as one of the greatest musicals of all time. Not only did it win over audiences and critics, it also won every single Tony Award it was nominated for and a Pulitzer. In fact, it's still the only production in history to win all four of the acting awards in the same year.
Since its premiere, there have been productions of South Pacific all over the world including multiple Broadway revivals each garnering praise and accolades in their own right. Its 2008 Broadway revival won seven further Tony Awards bringing the show's cumulative total to an unbelievable 17.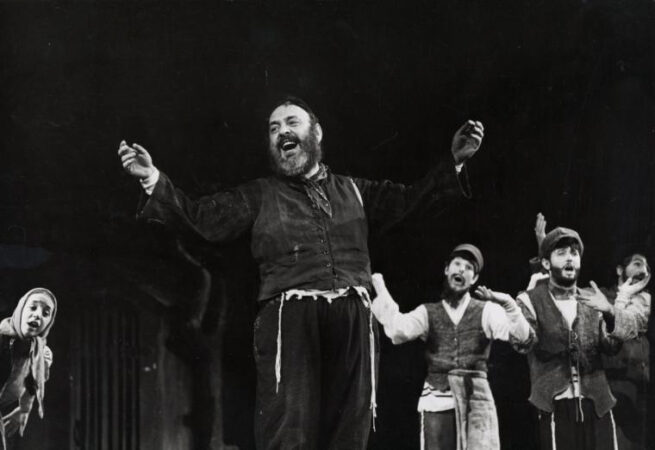 Fiddler On The Roof by Jerry Bock, Sheldon Harnick, and Joseph Stein
Almost 60 years ago, Fiddler on the Roof took Broadway by storm. When it first opened in 1964, the now-classic musical wowed audiences and became the first Broadway musical to run for more than 3,000 shows. In fact, the original production won nine Tony Awards in 1965 and then received a special Tony Award in 1972 for the longest-running Musical in Broadway History bringing the total to 10.
Since its initial run, Fiddler on the Roof has had five revivals but has only received one further Tony Award.
Other shows that have been awarded 10 Tony Awards for a single production include David Yazbek's The Band's Visit and John Logan's Moulin Rouge! The Musical.