For decades, Original Broadway Cast Albums were beloved companions to the theatergoing experience. You could enjoy the music and lyrics to a Broadway show before you ever saw it, or you could relive the memories of the show long after the curtain went down. It was both merchandise and a marketing tool—a memory and an experience in and of itself. A cast recording could help fuel the run of a Broadway show and ensure its popularity in touring, licensing, and beyond for years to come. But new technologies and the ability to share and engage with Broadway scores easier than ever through streaming and social networks are making it possible for cast recordings to be something they've rarely been before: the engine that drives a show to the Broadway stage.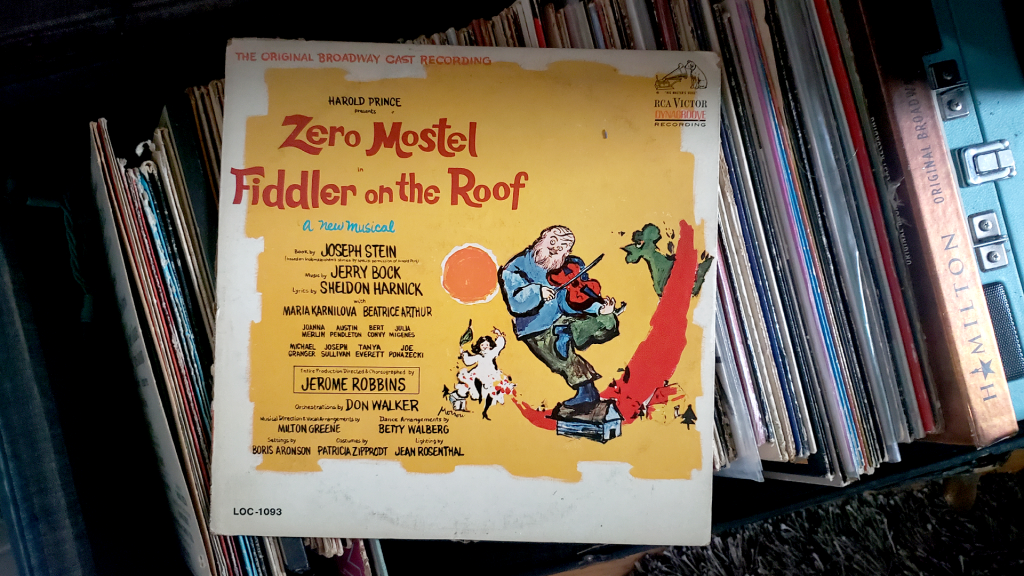 As early as the 1930s, there were attempts to record the scores to Broadway shows. But technology made distributing those recordings in any reasonable way something of a challenge. And although there were cast recordings in the early '40s, like many things in musical theatre, it was Oklahoma! that really pushed cast albums in a new direction and introduced the format we are used to today—much, if not all, of the score recorded by the original cast as it was performed on stage.
The next decade made that format the industry standard. Theatre historian and Broadway producer Jennifer Tepper said, "In this decade, a small handful of shows were recorded in the manner we understand today. This lent a permanence to the musical theatre as an art form, and changed the way the public viewed shows." And that continues today. As theatre historian Laurence Maslon writes in the introduction to his wonderful book on Broadway cast albums "Broadway to Main Street", "Hamilton can be seen by only 1,319 people a night on Broadway—which is about 10,000 people a week; the week the cast album was released digitally, it was downloaded by 50,000 people. More than a million people (and counting) have now listened to Hamilton in a private space. For enthusiasts of show music, the living room, to paraphrase one of Miranda's lyrics, that's the room where it happens."
But what if a cast album isn't the beginning of a theatergoer's experience or a reminder of a show they've already seen? What if the cast album is the very engine of what gets a show to Broadway in the first place? This is precisely what happened with the Broadway run of the Joe Iconis and Joe Tracz musical Be More Chill.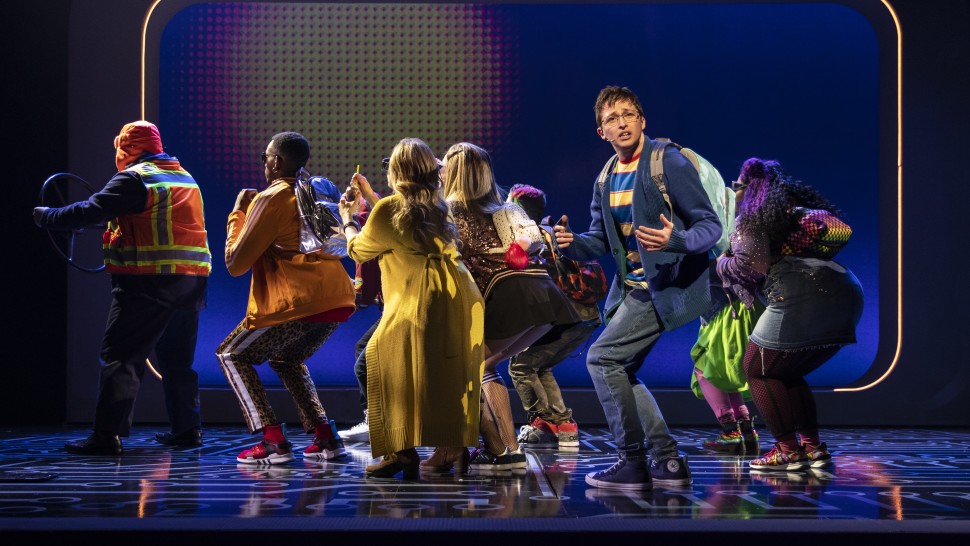 Be More Chill is a musical based on the Ned Vizzini book of the same name. It made its world premiere at Two River Theatre in New Jersey in June of 2015. Iconis remembers the days following that production well. "When the show closed at Two River, it was dead. We got a dismissive Times review and I couldn't get any producer or theater (non-profit, regional, whatever) interested in the show." But the head of the board of Two River Theatre, Bob Rechnitz, refused to let that be the end of the show. He teamed with the theatre and Ghostlight Records to make a cast album of the show. Ghostlight Founder, Kurt Deutsch, recalls the journey of album.
Iconis noticed something was happening as well, "It literally just happened. I think it was a perfect storm of things—Spotify algorithms and timing (musical theater really came to the forefront of the culture in 2017 in a way it just wasn't years earlier) but more than anything, it was just people (young people, specifically) connecting to the score. The algorithms wouldn't have worked in our favor had people not listened to and got into the show."
And suddenly, the show was back alive. "The viral popularity is what got Jerry Goehring to pull the trigger and take a chance on doing the show in a commercial summer run. And that summer run was such a wild box office success that we got to go to Broadway," said Iconis.
And Be More Chill continues to find success in productions across the globe. "We have conversations about the show in international markets that feel like conversations you'd have for a show that ran on Broadway for years and won a million Tonys," said Iconis. "Because Be More Chill's popularity really exploded online, it still feels very present, very contemporary, very active."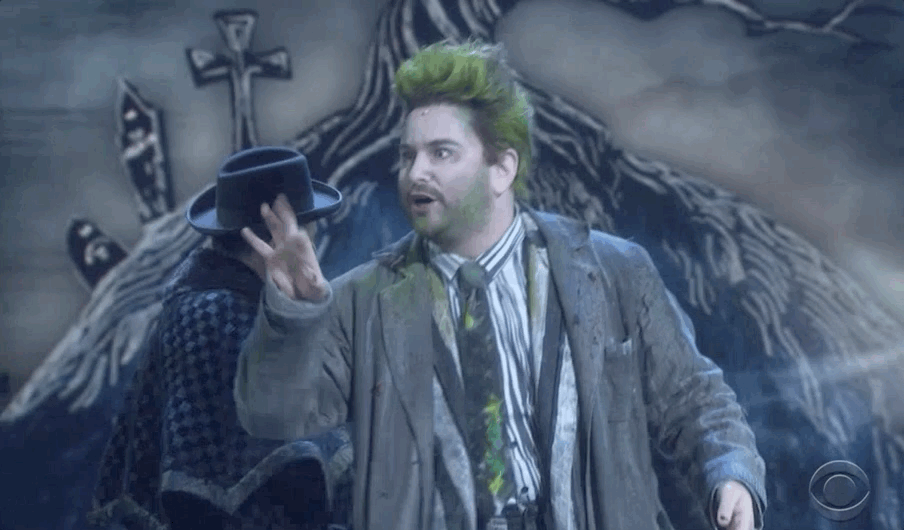 And it's not the only show to see its cast album fundamentally alter the course of its Broadway journey. The musical Beetlejuice opened in April of 2019. But it struggled to find the toehold necessary to becoming a bonafide Broadway success story.
But as the run progressed, something started to happen. Deutsch recalls seeing fans reacting to the show in a real way on social media channels. "You saw tons of tiktok engagement with Beetlejuice. You saw people recording themselves singing 'Dead Mom' and 'Say My Name'. And all of these fans from all over the world who weren't able to see the Broadway show were living vicariously through the cast album and then found each other."
Yes, they were finding each other on new social media platforms, but crucially they were engaging with each other in a tradition that's as old as Broadway itself—singing the songs from the show together. And as this community of people found each other they did something even more crucial—bought tickets. And Beetlejuice found its footing as a Broadway staple.
The musical Six was a runaway hit at the Edinburgh Fringe Festival in Scotland in 2017—a power pop musical about the six wives of Henry VIII. It was such a success that professional producers came on board to launch a UK tour and eventually a West End run. In between the tour and the West End debut, the writers Toby Marlow and Lucy Moss had an idea of what to do in the subsequent months. "Essentially, if Six is the live Beyoncé concert," said Marlow, "we wanted to make the Beyoncé album that she's touring. So we think of it less as a cast recording of the musical, but more as a part of the whole conceptual package."
And the success of that album fueled the West End run, and got the show heard around the globe. By the time Six debuted in Chicago, people were flocking to the production—already deeply familiar with its score, despite its lack of a Broadway production. Marlow remembers the fan fervor, "People were flying in from across the country in homemade costumes and singing along to all the words and stuff, which was completely wild! From that point the producers were like, 'Yep, this show could work in New York'". And on February 13, Six debuted on Broadway with throngs of existing fans from around the world already in thrall—all before ever playing a single performance on Broadway.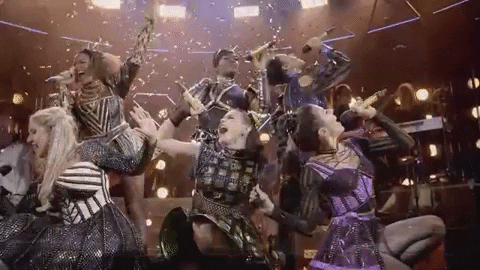 So what's next for the Broadway cast album and its potential to fuel Broadway runs? Will a pre-Broadway cast recording become standard practice?
Despite some successes in developing this new model, Tepper has doubts. "I don't think it will become the norm for shows that didn't have major New York runs to create albums that go viral, leading to a major New York run within five years. But it's certainly more of a possibility in the world we live in now than it was in the world where music wasn't distributed online immediately."
And whether or not the cast album comes long before a Broadway run or is released after the show debuts, the power of the cast album is undeniable. "At the end of the day, it's your calling card," says Deutsch. "It's your marketing tool. It's what makes a musical a musical. It's what makes it sing. And it's what's gonna live on forever once your show is done."
---
Ryan Cunningham is a Jonathan Larson Award winner and a Drama Desk and Mac Award-nominated lyricist, bookwriter and playwright. His Off-Broadway musical written with Joshua Salzman, I Love You Because, has played both nationally and internationally in five different languages. Also with Salzman, he has written the musicals Next Thing You Know, The Legend of New York, and Michael Collins. He is a Creative Director at the Broadway advertising agency AKA and teaches at Northwestern University. He lives in Chicago with his wife and two sons.