A Memory Lapse
In 1997 I did a one man play about a drunken Irish theatre critic at the Bush theater in London. St Nicholas! Written by Conor McPherson, which I subsequently performed the following year at Primary Stages in New York on 45th street, and for which I was honored with 'The Lucille Lortel Award'!
But the previous year the play was premiered at the Bush Theatre in London. The Bush was a small intimate theatre with the audience on three sides. This particular night was a sellout performance. The audience were packed to the rafters.
Now St Nicholas is an extremely intricate complicated and fantastical text. With a sinewy comic thread! It demands an incredible level of Concentrated attention from the player. That evening started well.
But…About 6 minutes into the evening I noticed that sitting on front row…in…the middle…to my right was my ex girlfriend. Who I had recently broken up with. I was a little thrown by this …and wondered why on earth she had chosen that particular, really, quite prominent, seat.
I recovered from this slight 'hiccup' and continued, feeling proud of myself that I was not thrown by this 'obstacle'. So I proceeded with renewed confidence.
After a few minutes, I'd just gotten back in stride when I turned to address my audience stage left and there sitting…in the middle of the left front row was…my ex ex girlfriend. The girl friend previous…to the girl friend…now sitting stage right. In fact these two young ladies were actually sitting…facing…each other. I didn't panic… but, my anxiety…was, shall we say…mounting.
What on earth was going on? And of course various scenarios began to play out in my mind!
Had they come together?
And as some bizarre joke decided to sit opposite each other?
Or??….were they there by pure coincidence?
My brain became occupied with, what seemed endless permutations on these shifting scenarios. The text of the play, the main purpose of my attention, was drifting in my consciousness. And..ten minutes into the evening….the inevitable happened. I went up! Dried stone dead.
I struggled like a drowning man seeking a life raft. But after..a beat..which seemed a lifetime. I stopped turned to the audience, and said "Ladies and Gentlemen I'm afraid for reasons I can't entirely explain, I need to start the evening over again! Apologies!" And so indeed I did…and it was truly scary!
"Will I get over the point where concentration abandoned me."
And…"Will I indeed get through the entire evening…."
The moment where I had lost my way, was looming like one of those huge fences at the English Grand national horse race. Would I get over the fence? The moment arrived… and I lept the fence.. and..proceeded obsessively to the finish. After it was over, I left the stage exhausted!
I sat in my dressing room. There was a knock on my door. It was my ex-girlfriend. "Brian that was wonderful, what an incredible evening." I was about to answer when there was another knock at the door. Enter my ex-ex-girlfriend "Brian that was wonderful, what an amaz….Oh hello, blank!
I was about to answer when there was another knock at the door. Enter my ex-ex-girlfriend "Brian that was wonderful, what an amaz….Oh hello, blank! Were you in?"
Ex-girl friend, "Yes, were you, wasn't it wonderful
Ex-ex-girlfriend "Amazing!"
I sat there in a state of stupefaction! Me "But weren't you?… didn't you? ..Um..ah…see..?"
Both, "What?
Me, "Oh…Nothing…"
Ex girlfriend " I was absolutely caught from the moment you came on!
Ex-ex-girlfriend "Oh, Me too! Me too".
Both "But..why did you stop?"
Me, "Ah!…That!…Momentary lapse of concentration!"
---
Brian Cox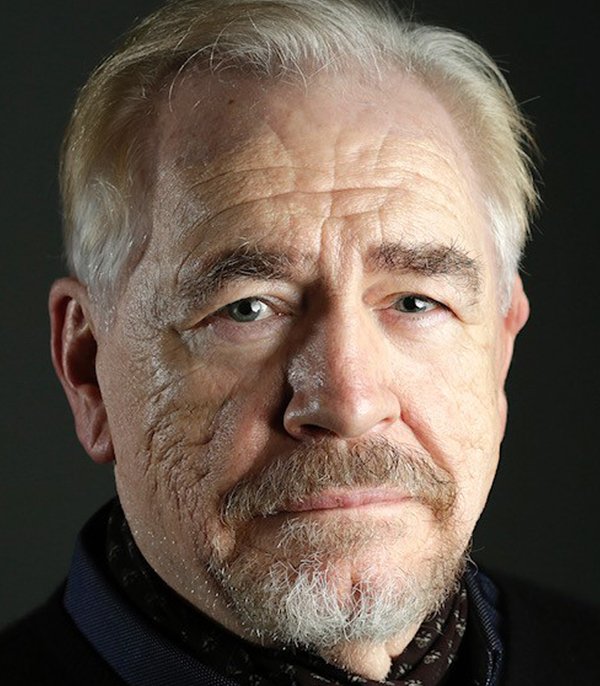 Brian Cox is an Olivier Award, Emmy Award and Golden Globe winner known for playing Logan Roy on HBO's Succession. He has worked extensively with the Royal Shakespeare Company, where he gained recognition for his portrayal of King Lear. Additional credits include: Super Troopers, The Bourne Identity, The Bourne Supremacy, X2, Braveheart, Rushmore, Rise of the Planet of the Apes, and Troy.