To have my Broadway debut be the 2000 revival of Gore Vidal's The Best Man was a stroke of good fortune that almost passed me by. I had been filming Sex and the City at the time and convinced myself that I shouldn't try to juggle the two (which actually was not a problem since my character came and went throughout the series and wasn't in every episode). The truth is I was a bit intimated by the character of Joe Cantwell – he seemed like an archetype to me – with the distinct possibility of descending into a caricature and I wasn't sure that could pull it off – so I turned it down.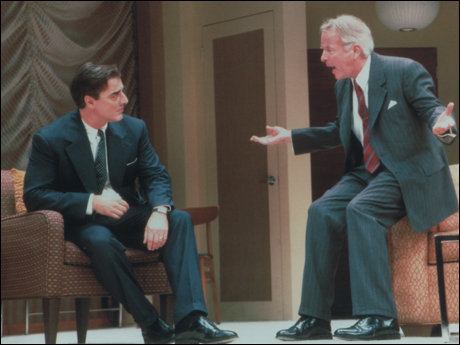 On set of SATC that week I casually mentioned this to Sarah Jessica. "Have you lost your mind?!!" she exclaimed (with some exasperation), "It's GORE VIDAL on BROADWAY!! Wake up!!!" I'm so glad I did. With a cast of 17 and a voiceover by Walter Cronkite – this examination of a presidential election during a presidential election proved to be the most exciting and unforgettable experience I've ever had on stage. The actual election was a nail biter and when the results of Florida came out – many of us were on stage.
I remember being in a scene with Christine Ebersole (who played my wife) – and hearing Elizabeth Ashley's distinctly loud voice off stage, "Al Gore just won Florida!…Hooray!!!!" But by intermission they took it away from him. With ballots being recounted over the next weeks – suddenly the audience who came to see us were listening much, much more intensely to what Gore Vidal had to say about politics. Dialogue which never got much response before – like "Bill this convention is really hung up and the way things are going we may never nominate anybody" suddenly got a roar of laughter – people were invested in what they were hearing on stage – every moment seemed to have meaning and Gore's play seemed to be giving them insight to what was happening to the country in real time.
And oh what a band of players I got to be with-all of them! I can never forget Spalding Gray who managed to convey an electric wire of nerves with an unflappable serenity at the same time. Michael Learned who played the enduring wife to Spalding's – Bill Russell – brought such a delicate ballast to Spalding's intellectual storms – she always amazed me with her pitch perfect timing. The charming, sly, with a dash of the devil – Charlie Durning who many nights before curtain regaled me with the stories of World War Two and his hand to hand combat during the Battle of the Bulge. Who could have guessed that Charlie Durning was phenomenal ballroom dancer? So deft on his feet he seemed to float; which to our shock and awe he displayed at different parties during the run. And my partner in crime Christine Ebersole who's merry, lilting laugh and participation in some high jinx pranks with me made every night a joy…
My dressing room next door neighbor Elizabeth Ashley, whose booming voice and laugh filled the theater on and off stage, was and is a treasure. and this is where my friendship with Mark Blum, recently lost to COVID-19, began 20 long years ago – Mark the consummate actor – never one to blow his own horn – Mensch doesn't begin to describe what he brought to the mix. Once you worked with Mark – you wanted him in every project you ever got hired for. We both went right from the play to a soapy mini series in Toronto – thank God he was with me – we were to be in a production of Uncle Vanya this summer at The Berkshire Theater Group. It's hard to even consider him gone. And of course the master – Gore Vidal whose stories of history, literature and gossip (a lot of historical gossip) – wicked impressions of Tennessee Williams and Truman Capote – made for glamorous nights of drinking.
How can so many of this group have passed? I miss them all… the living and the dead; and the experience of together bringing life to Gore's grand play for the ages.
---
Chris Noth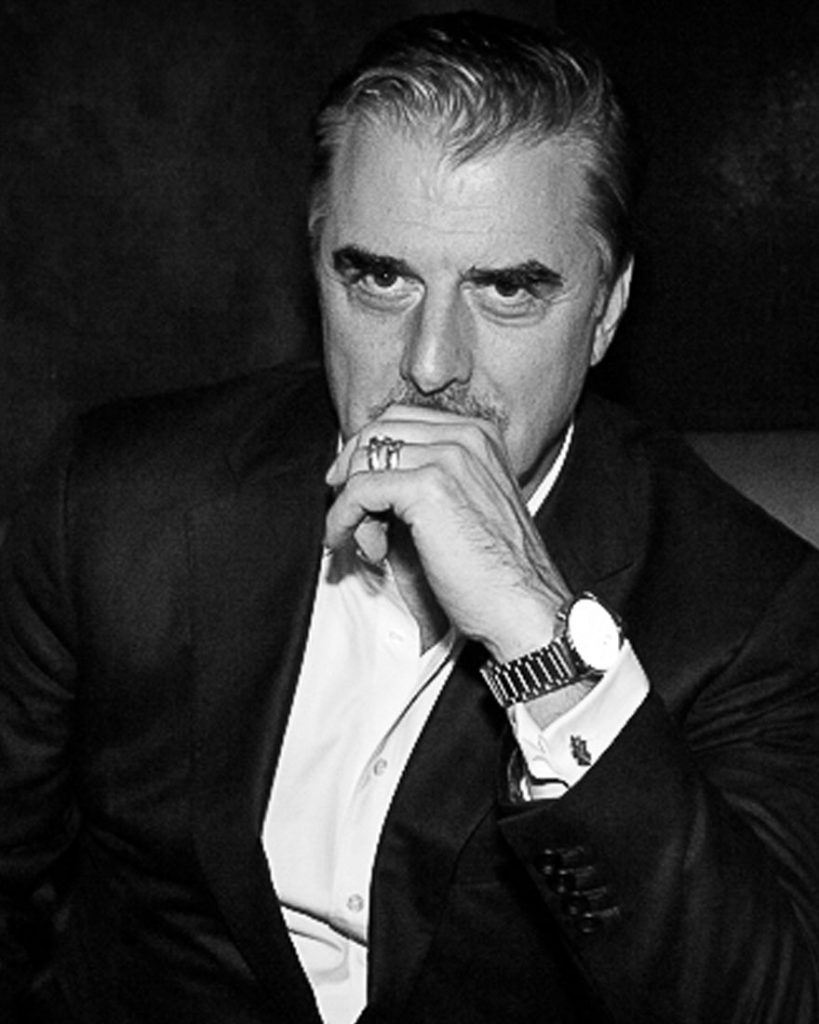 Christopher David Noth is an American actor. He is perhaps best known for his television roles as NYPD Detective Mike Logan on Law & Order, Big on Sex and the City, and Peter Florrick on The Good Wife.