What's A Big Break Anyway?
On the night of February 1, 1979, I stood in the vom of Circle-in-the-Square on Broadway, terrified. I kept repeating to myself, "You didn't have to take this job. Why did you take this job?" The job I had taken was standby for the female lead in the entire four acts of George Bernard Shaw's Man and Superman.
An hour earlier I had been having a glass of wine with my brother and sister-in-law who were visiting New York and had tickets to see Da. It is my habit to get to the theater early, but that night I arrived a wee bit late only to find that our leading lady was ill, and I was going on. The following half hour was a blur. As I was being helped into costume and makeup, one of the other cast members asked if there was anyone I would like to have notified. I later learned that within minutes of my response, ushers were hurrying up and down the aisles of the Morosco, whispering, "Mr. Dunagan? Mr. Dunagan?"
Luckily there had been an understudy rehearsal and I was well prepared, but I felt totally inadequate as I stood there waiting for my cue. In what seemed like a lifetime but was really only minutes, I remembered that my only obligation as standby was to say the lines in the correct order, with the correct cues, so that the other actors could do their usual stellar work. That realization (and maybe that glass of wine) helped me get through the performance, which astonishingly, may have been one of the best of my life. To top it off, my brother and his wife had made it to the theater seconds before the lobby doors were closed. After the show, we had a jubilant celebration at The Russian Tea Room.
The day after my Broadway debut, while walking around the Upper East Side, my brother spotted a small second floor cafe which offered tea leaf readings. He insisted I have a sitting to see what my future held and was dismayed when the "seer" said the leaves didn't show anything special. No matter how he argued, recounting the story of the previous night, she stood by her reading.
It's true, that after a brief flurry of activity during which a column was written about me in Backstage and I signed with ICM, nothing else ever came of my one night stand. But I think there may well be a time limit on one prognosticatory cup of tea. For soon I found myself in Chicago, a city I love, where I have spent a long and gratifying career as part of the vibrant theater community. It was because of that involvement that, almost 29 years later, in 2007, I made my second Broadway "debut" in Tracy Letts' August: Osage County. This time my brother was in his seat well before the curtain.
OFF SCRIPT
I was in my second season at the Asolo Theatre in Sarasota when one afternoon the phone rang. It was Mark Medoff, the playwright, which was odd because I had never met or spoken with Mark. He was calling me out of the blue to ask if I would like to come to New Mexico State University in Las Cruces (where he was head of the Department of Theater Arts) to teach Voice and Diction and work on my play, "The Legend of Pecos Bill."
I am not a playwright, but when I was in grad school at the Dallas Theater Center, I couldn't find a children's play to direct for the new Magic Turtle Theater program, so I wrote one. Several years later Mark had been working on a new play at DTC and in the market for a children's play. Someone had given him my script and he liked it well enough to follow up with that phone call.
I explained that I was extremely flattered, but that I wasn't really a playwright, I was an actor. When we hung up I thought that was the end of it. But after the season, when I was living in New York, I heard from him again. He was opening a new play at Jewish Repertory Theater and wondered if I would like to be his guest at the opening. We met, hit it off, and kept in touch. A couple of years later, in 1980, his award winning Children of a Lesser God was casting for the First National Tour. I loved the play and wanted to audition, but ICM, my agency at the time, was unable to get me seen. My friend Mark Medoff thought I might be good in the role of the lawyer; he had no trouble getting me in.
That tour took me to Chicago where I fell in love with the city and its thriving theater scene. After my six month commitment to the production, I moved from New York to Chicago where I have had a rich and satisfying theatrical career. My involvement with Chicago theater led me to be cast in the Steppenwolf production of August: Osage County which moved to Broadway in 2007 and won five Tony Awards.
I sometimes wonder what would have happened in my life had I been able to find a children's play to direct in grad school.
---
Deanna Dunagan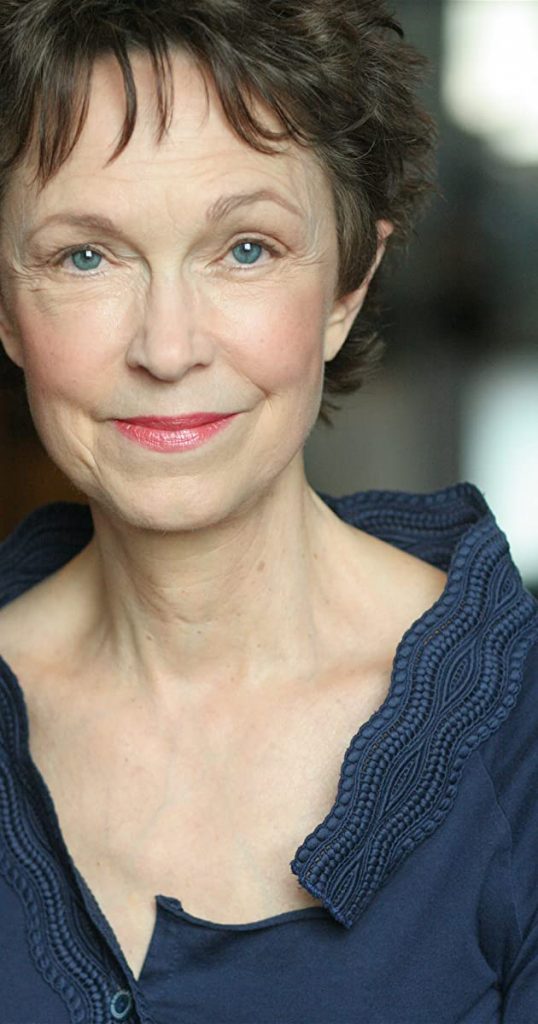 Deanna Dunagan is an actress best known for her Tony Award-winning portrayal of Violet Weston in Tracy Letts' August: Osage County and for her portrayal of Nana in M. Night Shyamalan's 2015 film The Visit. She has also appeared in the recurring role of Mother Bernadette on the Fox television series The Exorcist, and Dr. Willa Sipe in the 2018 film An Acceptable Loss by writer Joe Chappelle.