I have long heard that the theater is a healing place, a restorative place. I think the person who first proffered that meant that watching live theater can be a healing salve. But those of us who work on the boards have seen the incredible medical miracle that is working on the stage. Yes, it drains and exhausts and demands but it also energizes and often transforms the actor.
Years ago, I was in the original cast of Neil Simon's Broadway Bound. It was where I met the great actor and extraordinary man, John Randolph. John had been a working actor most of his life despite having been blacklisted during the McCarthy years. He had a distinguished and varied career and now he was a 74 year old man enjoying what was probably the best role he ever had on the stage. He would win a Tony award for his work that season. John was simply a treasure in the role and he loved performing it but at his advanced age, the rigors of eight shows a week were a heavy challenge. So many times, especially on a two show day, I would see John in his dressing room or in the wings before the evening show and he looked utterly beaten. His eyes were baggy and heavy, his head and shoulders stooped, his legs thin and weak. Often I would think, "how can this man get through this performance"? I would actually worry that he might not make it.
But every time, he would walk out onto that stage and transform. As the lights came up, so did his life force. His legs would steady, his posture straighten, his face light up, his voice deepen and strengthen. He would radiate with a vibrancy and passion that had been totally absent a moment before. People would marvel at his performance and his stamina. Then, he would take his bow, walk to the wings and the magic spell would end. As he stooped forward again he would smile and whisper, "Man, I am tired". I would simply marvel. I once asked him what happened that enabled his transformation. John smiled and simply said, "kiddo,that Doctor Footlights".
Over the years, I have performed with gout, a kidney stone, a paralyzed vocal cord, bronchitis and a migraine. Traveling down to the theater, getting ready backstage it would all seem impossible. No way would I be able to make it through the pain or the challenges and give a performance. But, I was willing to try. And each time,I would step onto that stage to serve that piece, to serve that audience, to tell that story — to do my job — and each time, the pain would fade or the symptoms subside just enough to squeak one out. Doctor Footlights, there's nobody better. So, a shout out and big thanks to my grandpa, John Randolph, for making the introduction.
---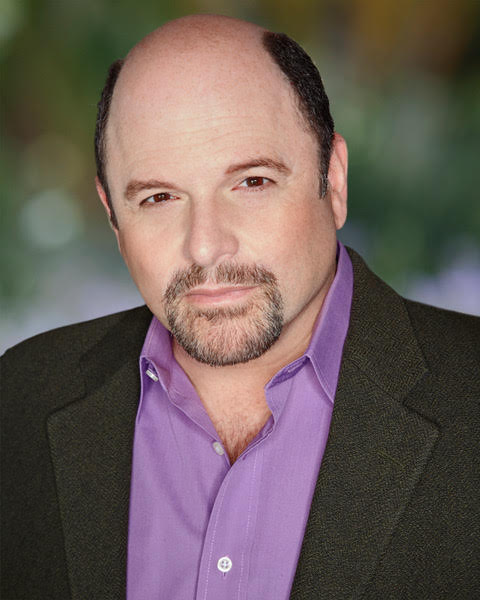 Though best known for his award-winning, nine-year stint as the now iconic George Costanza of television's Seinfeld, Jason Alexander has achieved international recognition for a career noted for its extraordinary diversity from lauded performances on stage, screen and television to his extensive works as a writer, composer, director, producer and acting teacher. His Broadway credits include Merrily We Roll Along, The Rink, Broadway Bound, Jerome Robbins' Broadway (for which he won a Tony Award), Accomplice and Fish in the Dark. Jason can be seen in The Sisters Rosensweig as a part of the Spotlight on Plays series benefitting The Actors Fund streaming this Thursday through Sunday.