My first break in Show Business would have to be my acceptance into the first class of the Drama Division of The Juilliard School. Group One. It was the Golden Ticket in more ways than one. It not only armed me with an invincible technique that slyly reveals itself to this day, but the four years of brutally exacting instruction opened up opportunities well beyond our acting, movement, speech and voice classes.
At the start of our second year, the actors were invited by our beloved singing teacher, Roland Gagnon to join the chorus of the Opera Division's Il Giuramento. The rehearsals would take place after our 13 hours of technique, technique, technique. Three actors joined the production… until the Opera Division and the Juilliard Orchestra were chosen to represent America at the Festival of Two Worlds in Spoleto, Italy. That's when two more actors clawed their way on to the stage, Sam Tsoutsouvas and me. We performed the opera on the Juilliard Theatre stage, then boarded a chartered Pam Am flight to Rome. That's when my life changed.
It was my first trip to Europe. It was my first opera production directed and conducted by two of the greats, Tito Capobianco and Thomas Schippers. It was my first experience with anti-Americanism. It was my first experience with an emotional awakening. No one in Italy or Yugoslavia, or France, the countries I hitchhiked through, knew my history. It was the first time I was free of familial and emotional bonds. I was just me at my tender age in my truest sense. No back history. People who I met had to take me as I presented myself. It was a freedom that I had never known. And in that strange and vulnerable place I learned observation, one of the actor's most important tools. I was measured and more thoughtful in my presentation. At the same time, I didn't understand the hatred coming at me because I was an American but I soon found out in spirited arguments. I found myself embarrassed at my lack of political knowledge or the impact America had on the countries of Europe.
In that European summer I gave birth to my personal and political conscience. I delved into my soul. I deepened and broadened my existence. My big break ended up not being on the stage I was trained for but rather in my personal awakening and growth. An actor needs a serious tool box. Now my tool box had more clarity, empathy, and I have to say rage. My European experience, all thanks to Juilliard made me the actor I am today.
---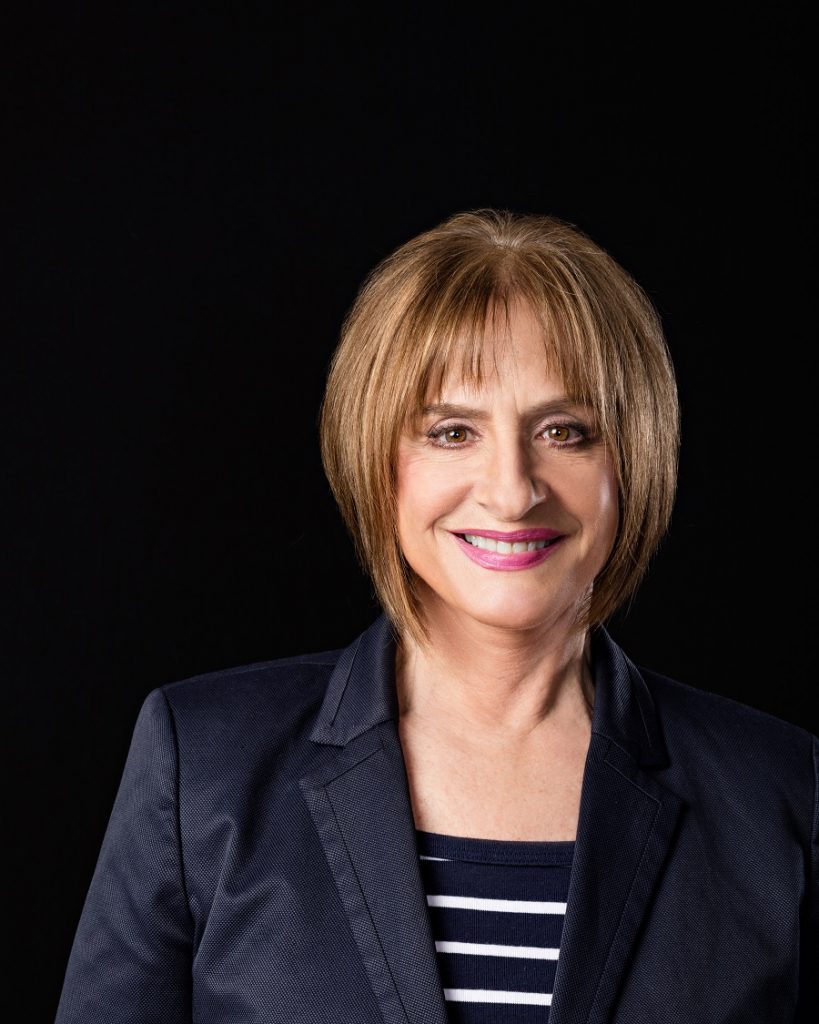 Patti LuPone is one of the great leading ladies of the American musical theatre. Nominated for 7 Tony Awards, she has twice won that honor for her defining roles as Eva Peron ("Evita") and Rose ("Gypsy"). Her Tony nominations also include "The Robber Bridegroom", "Anything Goes", "Sweeney Todd", "Women on the Verge of a Nervous Breakdown" and "War Paint". She is also the recipient of two Grammy Awards (the Los Angeles Opera production of Rise and Fall of the City of Mahagonny- Best Classical Album and Best Opera Recording) and two Olivier awards ( for "The Cradle Will Rock" and "Les Miserables" in 1985 and for the recent acclaimed revival of "Company").
On television, she starred in the drama series Life Goes On (1989-1993) and received Emmy Award nominations for the TV movie The Song Spinner (1995) and her guest role in the sitcom Frasier (1998). She also had recurring roles on two FX series, the thriller American Horror Story: Coven (2013-2014) and the drama Pose (2019), as well as on Hollywood on Netflix. Her film appearances include Waitress (1985), Driving Miss Daisy (1989), State and Main (2000), Parker (2013), and The Comedian (2016).
Her memoir recounting her life and career from childhood to the present, which was released in September 2010, is simply titled Patti LuPone: A Memoir, which was, according to LuPone, the winner of the competition she held to name the book. Patti was honored as an American Theatre Hall of Fame inductee in 2006. Her highly anticipated return to the New York stage in her award-winning performance as Joanne will be seen when "Company" returns to Broadway in 2021.
Please tune in to see two-time Tony Award winner Patti LuPone, Rebecca Pigeon and Sophia Macy beginning tonight Thursday, November 12 at 8pm through Monday, November 16th in BOSTON MARRIAGE, written and directed by David Mamet.
Anna and Claire have their world upended when Anna receives an enormous emerald…professions of love, emotional blackmail and downright bullying ensue. "Very funny…dazzling repartee and exquisite literary banter…4 stars!" (The Guardian)
Tickets from $5 and are available only on TodayTix. Proceeds go to benefit The Actor's Fund.