By Linda Armstrong
"Purlie Victorious: A Non-Confederate Romp Through the Cotton Patch" has withstood the test of time and stands as evidence of the genius of the late great Ossie Davis, but it is also so much more than that. When I heard that this play was returning to Broadway after 62 years I was absolutely thrilled! It began performances on Thursday, September 7, 2023, and officially opened on Wednesday, September 27, 2023, at the Music Box Theatre. The production was later extended through February 4, 2024! Talk about a legacy and a play with a timeless message.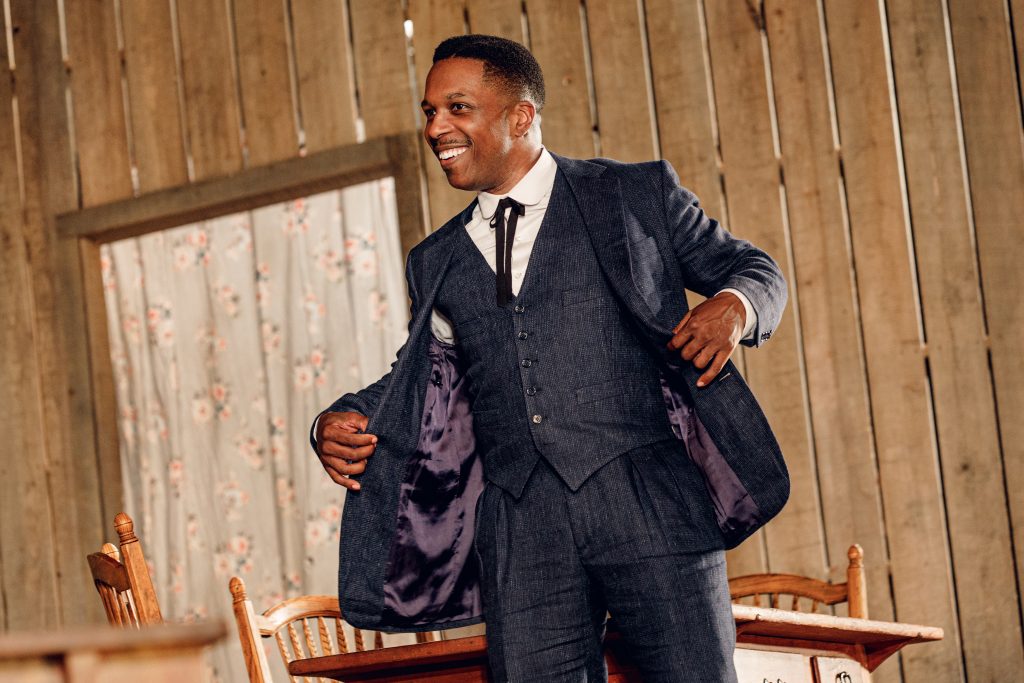 Ossie Davis is regarded as an incredible person who left a great legacy as an actor, playwright, and activist. His play contains a timeless message about Black love, pride, identity and the Black person's indomitable spirit that allows them to fight for their rights. "Purlie Victorious: A Non-Confederate Romp Through the Cotton Patch" shares the story of Purlie Victorious Judson, a Black Preacher fighting segregation and trying to save his church. When Davis first debuted this play at the Cort Theatre—now the James Earl Jones Theatre—on September 28, 1961, the Civil Rights Movement was in full swing. Blacks had few opportunities to be on stage, let alone Broadway stages and Black roles on stage were not something that promoted Black pride. With this play Davis offered an incredible solution to so many issues of the time. He used this play to not only tell an African American story that fought against segregation, but to encourage Black people to love themselves—take pride in their physical appearance—and he created this play to give Black actors much needed jobs and establish their names in the industry.
He starred in the play as Purlie Victorious Judson and he created the role of Lutiebelle Gussie Mae Jenkins for his wife Ruby Dee. Other prominent actors were Godfrey Cambridge–who received a nomination for the 1962 Tony Award for best performance by an actor in a featured role in a play for the role of Gitlow Judson, and a young Alan Alda appeared as Charley Cotchipee before becoming known for his role in the long-running television series M*A*S*H. The company also included Sorrell Booke who played Ol' Cap'n Cotchipee, Helen Martin who played Missy Judson, Beah Richards who played Idella Landy, Ci Herzog as The Sheriff and Roger C. Carmel as The Deputy. The original work was directed by Howard Da Silva. Sadly, the racism that existed when this play first ran continues to be a part of our society's fabric. Black people are still fighting racist hatred, being treated poorly and having a hard time feeling proud of who they are. And consequently, this play is as relevant today as it was 62 years ago.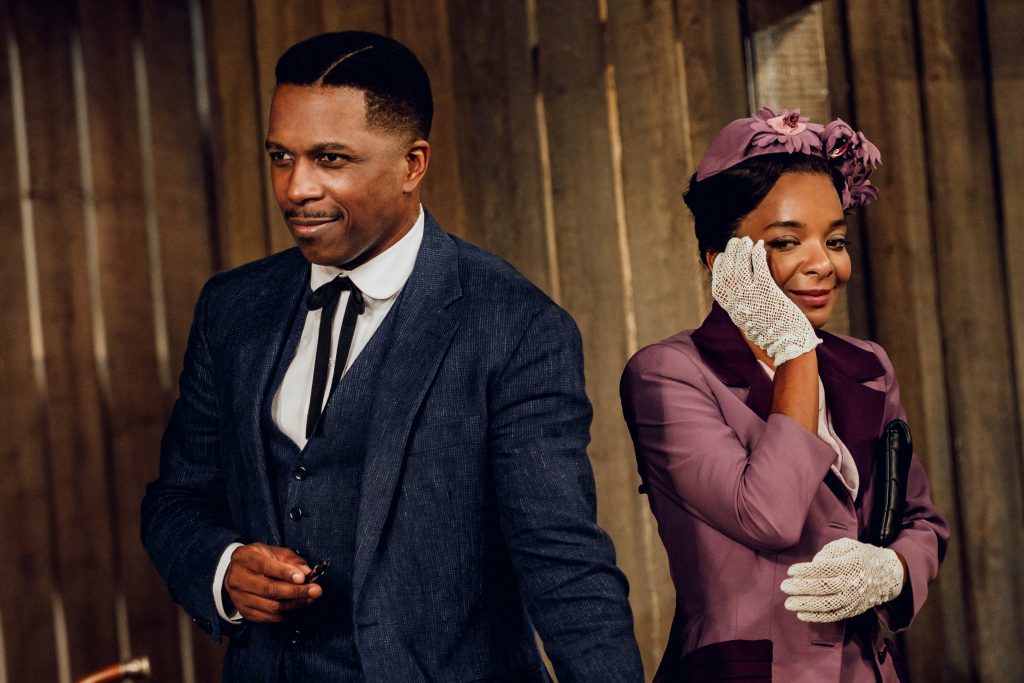 When "Purlie Victorious…" debuted in 1961 it played 261 performances and critics happily acknowledged Davis' writing talent, his acting talent and that of his wife, Ruby Dee. The Daily News wrote, "As a playwright, Davis is well equipped with crackling jokes and jabs…As a comic actor he is very skillful, with a remarkable voice, a most amiable presence…Miss Dee reveals herself as a deft and charming comedienne…"Variety raved, "Purlie Victorious reveals a new playwright of promise, particularly in the race field of broad comedy…Davis and his wife, Ruby Dee, are costarred in this conglomerate mixture of comedy, melodrama, farce, fantasy and tolerance sermon, with a basically serious, if not intense, theme…A novel aspect of the play is its uninhibited use of racial stereotypes (both Negro and white) for comedy. Beneath all the laughs, of course, the author is purposeful, and his points are effectively made." The New York Times remarked, "Ossie Davis, actor and author, has passed this miracle of uninhibited and jovial speaking out in his new play, Purlie Victorious …While Purlie Victorious keeps you chuckling and guffawing, it unrelentingly forces you to feel how it is to inhabit a dark skin in a hostile or, at best, grudgingly benevolent world."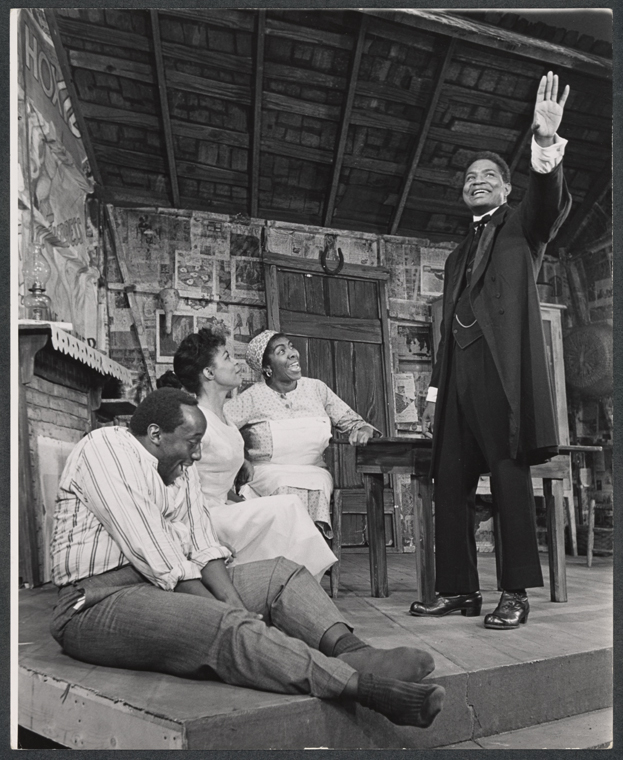 While the original production in 1961 launched careers, the 2023 production is being embraced by established, award-winning stage artists. Tony Award winner and Oscar nominee Leslie Odom, Jr. (Hamilton, One Night in Miami) plays the lead role of Purlie Victorious Judson, twice Tony-nominated actress Kara Young (Clyde's, Cost of Living) plays Lutiebelle Gussie Mae Jenkins; they are be joined by Billy Eugene Jones (Fat Ham), Vanessa Bell Calloway; Heather Alicia Simms, veteran theater actor Jay O. Sanders,; Noah Robbins, Noah Pyzik and Bill Timoney. The play is directed by Tony Award winner Kenny Leon (A Raisin in the Sun, Fences).
Recently, the three children of Ossie Davis and Ruby Dee, Nora Davis Day, Guy Davis, and Hasna Muhammad, talked about what Purlie Victorious meant to their family, and what this play meant back then and means today. Nora recalled that her father worked on this play for 5 years. "He told me what he was doing from beginning to end," she said, sharing why this work has a special place in her heart. "I remember being a little girl and knowing when it got late at night Dad would be downstairs with a legal pad–that's how he wrote and he wrote in pencil and he would tape his pinky finger because when he was writing if he wasn't careful he would get a callus or a blister on his pinky. He used scotch tape which was always interesting. So, when we had the opportunity to bring the play back there was no question that we would respond to Jeffrey [Richards-one of the producers] and others for this opportunity to get Dad's poetic play back on Broadway."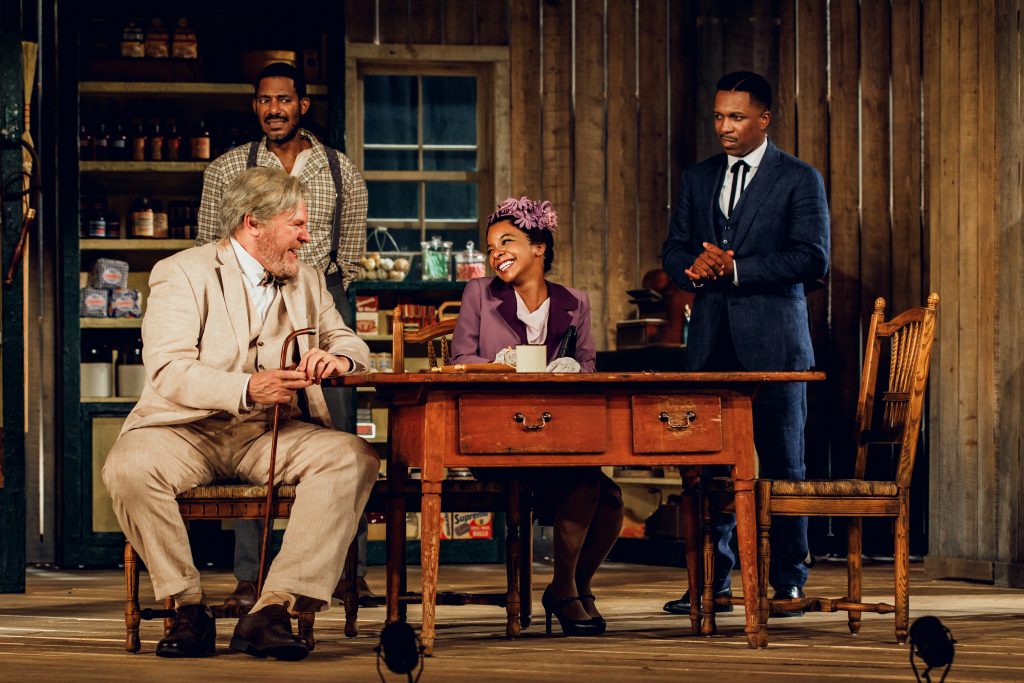 Considering the importance of the character of Lutiebelle Gussie Mae Jenkins, Guy realized that his father was an innovator for women. "It was something that was ahead of its time in terms of women getting important roles. But, I think that Dad's motive was more love than politics…It was a chance for the family to work together."
Ossie Davis and Ruby Dee taught their children the value of having Black stories and putting Black actors to work. Hasna shared, "Mom and Dad always talked with us about the significance of having African American writers, producers and directors and people behind the scenes, people owning the studios. And the fact that they were in a play where they were working actors was always something to be celebrated and they were glad for it and we felt happy for them, but they never lost sight that there were so many other Black actors who weren't working. Some of them weren't working just because they were Black and because there were no roles for Black folk. I think that the fact that Dad was able to write something that both he and Mom were able to perform in, but not only perform in, but perform on Broadway, this was incredible."
Speaking on the legacy of this beloved play Hasna reflected, "It's legacy, an African American playwright has had a play on Broadway and a play that is considered a classic… For the character of Purlie Victorious the legacy speaks about manhood, about finding oneself acceptable and beautiful without needing the white gaze and being able to use wit and the constitution to fight segregation, to use humor to fight segregation. It's another tool in our toolbox for the liberation of our people. There's all types of art that bring different perspectives on what resistance looks and feels like and what Dad does is he adds to those tools the value of laughter and humor and our ability to resist."
The foremost First Lady of her time, or perhaps ever, Eleanor Roosevelt said it best: "If you have not seen 'Purlie Victorious' I think it is well for you as an American citizen to see it and to ponder our racial problem, not as a question affecting our lives here in the United States but as a question affecting our standing and our real sincerity among the peoples of the world."
Ossie Davis and Ruby Dee left a great legacy for their children and the world. They raised their children in theater, but also in civil rights and made them a part of any protest they participated in, instilling in them the importance of supporting the Black community. Today they are artists, teachers, photographers and they continue, through their work, the legacy that Davis and Dee started. See a piece of their and our history at the Music Box Theatre.