When someone discovers that I am an actor, at some point I am often asked, "How do you remember all those lines?" I sometimes wonder myself. Their question is often followed by, "I could never be an actor. I couldn't memorize all those words." I usually restrain myself from
replying, "There's more to acting than memorizing lines. There are hours and layers of work that take place before the words come from an actor's mouth. There are years of training and suffering and doing jobs that barely pay the rent or buy food, and it is a lifetime of ups and downs and humiliation and elation at getting a job at all to have lines to remember in the first place."
Like I said – I usually restrain myself.
Sometimes though it all does come down to remembering lines.
In 1997 I was asked out of the blue to do a private reading of a play called How I Learned to Drive at the Vineyard Theater. The remarkably beautiful and unsettling play was written by Paula Vogel. The role I was asked to read was Uncle Peck. He is the uncle to Li'l Bit, the narrator of the story. The reading went well. Afterwards there was little discussion, so off I went home to Philadelphia grateful to be asked to take part in something that felt quite special. I had no expectations of being asked to do the play. In fact, I felt too young for the role. But indeed, the invitation to play the role of Uncle Peck in the Vineyard Theater's production came not long after.
I joined a terrific company of artists directed by Mark Brokaw. The wonderful cast included Johanna Day, Michael Showalter, and Kerry O'Malley. At the center of everything as Li'l Bit, was Mary-Louise Parker. For those who know Mary-Louise's work on stage I probably don't need to say more. For those who do not know her, and it is hard to imagine there are many people who don't, Mary-Louise is a rarefied artist. Her dedication to living fully, truthfully, and deeply in the moment is an inspiration. Sharing a stage with her was one of the great gifts in my life.
There are three performances out of a play's run that I am always relieved when they are over: the first preview, opening night, and closing night. When doing a play, actors try to create an imaginative reality for themselves and each other. The rehearsal hall becomes its own cocooned reality until tech rehearsals on the stage arrive and that becomes the new awkward and surreal reality. Just when the actors start to incorporate the actual set, lights and theater into their imaginative reality, the first preview arrives and a horde of people looking to laugh, cry and be wowed show up and now they are part of the reality. Closing night is just one long battle with not getting overly sentimental on stage because every moment is the last time you
will be doing or saying, blah, blah, blah and for God's sake can't we just do our jobs without all of the mush.
Opening nights are the worst. Everyone you love is there, all of your representatives are there, all of everyone's people they love are there, and if you thought the first preview was bad with all the expectations to laugh, cry and be wowed, opening night is over the top with
expectations. Just to add to the tension, there might be some straggler reviewers in the audience hired to observe and comment about this unnatural evening. And so, on opening night, everyone on stage is supposed to forget all of that and pretend like it is just another
performance. It is not just another performance. It is opening night.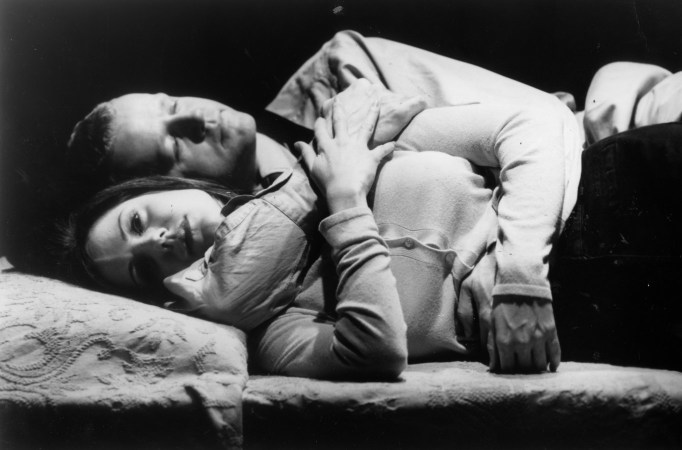 On opening night for How I Learned to Drive everything went pretty well. It went so well, that in the scene where Uncle Peck is teaching Li'l Bit how to drive his Chevy I actually had the thought while delivering my lines to Mary-Louise, "This is going pretty well."
As soon as I had the thought that everything was going pretty well, the line I was speaking to Mary-Louise completely and totally evaporated in my mouth. I couldn't find it anywhere. I didn't panic. I had forgotten lines before and it always worked out in some way. I had actually done a two-hour one person play not long before I was cast in How I Learned to Drive where I was completely on my own if I forgot my lines. That production had many of its own challenges and I had relatively successfully gotten through that. So, on opening night of How I Learned to Drive, confidant that if I just relaxed, took a breath, the lines would come to me. I relaxed, took a breath, and the lines didn't come to me.
I looked at Mary-Louise hoping she would understand what was happening and come up with a line that could cue me and off we would go with the scene again. Mary-Louise stared at me in a
way that I interpreted as, "You got yourself into this, get yourself out." I felt abandoned. Many years later she told me that she was terrified and didn't know what to do to help me. She felt terrible. Anyway, I misunderstood her and knew that I was utterly on my own. Again, I thought to myself that everything would be okay. Just breathe and relax.
In my mind I went backward in the play to see if I could find a line to start again on. There were no lines. It was a vast wasteland back there. I went forward in the play to see if I could find some lines there. Nothing but a mocking vacuum. That's when I felt the tiniest seed of panic deep inside me. There had been nothing but silence on the stage for an eternity. The audience shifted in their collective seats unsure of what was happening in the scene. My mind was completely useless. The seed of panic sprouted so fast I could feel it threatening to take me completely over. So, I finally punctured the world of our imaginative reality, turned to the audience and said, "I'm sorry. I've forgotten my line." Then I called out into the darkness beyond the stage lights, "Is there someone who can help me?"
From where Mary-Louise and I were seated on the stage we could see the lighting booth illuminated behind sound-proof glass beyond the audience. When I asked if someone could help me with my lines the stage manager in the booth, the lighting operator, the sound engineer, all began leaping around, papers flying, trying to figure out how to get the line to me on the stage. I turned to Mary-Louise and said, "I'm sorry Mary-Louise." I turned back to the audience and again said, "I'm sorry, it'll just be a minute." We waited.
Then a voice over a loudspeaker like God intervening called out Uncle Peck's line. I called back into the darkness beyond the lights, "Thank you."
I turned back to Mary-Louise, took a relaxing breath, and said the line. I stared at her. She stared at me. I could not for the life of me remember what came next.
I turned back to the audience and called again over their heads to the sweaty people in the lighting booth, "I'm sorry, do you mind telling me what the next line is?" From the loudspeaker boomed the words I was meant to say. Then, like an old steam engine struggling to pull its
heavy load up a mountain, out chugged one line after another until the play was speeding along, and the rest of the evening was brilliant. When the worst had happened, or so it seemed what was there then to worry about?
In the reviews of the play there were no mentions of my blanking, so I assume there were no reviewers attending that night. My manager, agent and family were happily in attendance though. My manager during the endless silence and exchange with the lighting booth nearly
had to be resuscitated in her seat. In the end it all seemed to work out. Paula Vogel won the Pulitzer prize for her work and many other awards came our way. So, in spite of, or perhaps because of what had happened, the people who had been a part of the opening night of How I Learned to Drive felt they had shared in an experience particularly unique to the theater. And I can tell you without a doubt – they had.
---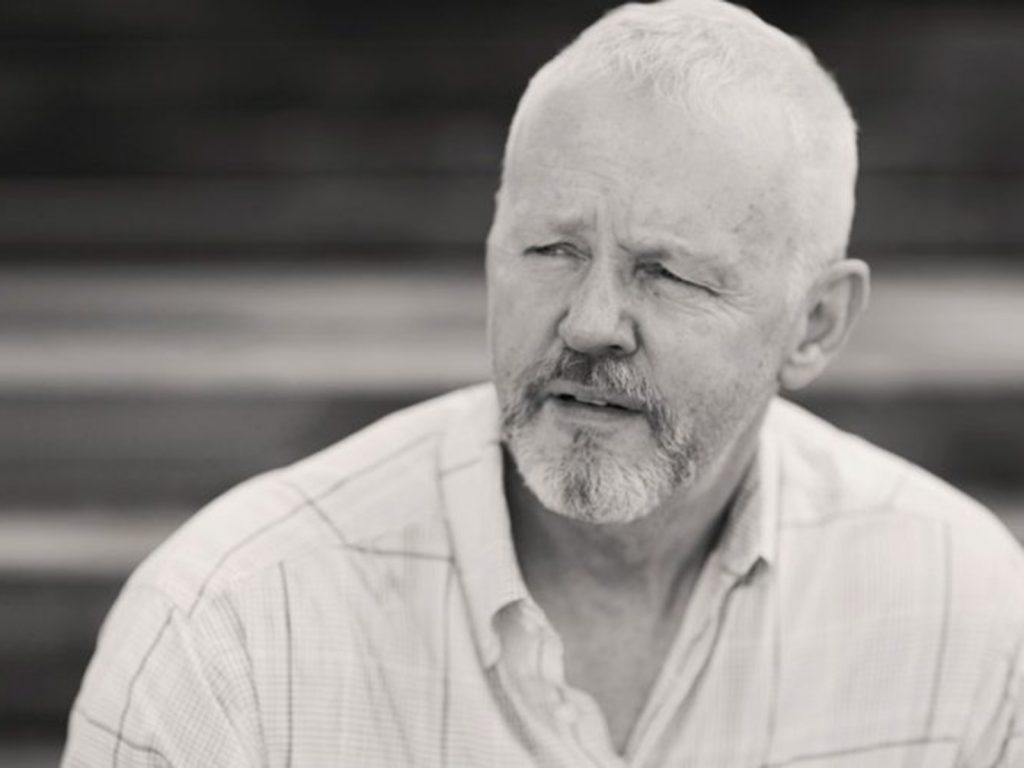 David Morse first came to national attention as Dr. Jack "Boomer" Morrison in the medical drama series St. Elsewhere. He has appeared on Broadway as James "Sharky" Harkin in The Seafarer and Larry Slade in The Iceman Cometh for which he earned a Tony nomination. He also received acclaim for his portrayal of Uncle Peck on the Off-Broadway play How I Learned to Drive, earning a Drama Desk Award and Obie Award. He was slated to return to this role in a Broadway revival in the spring of 2020 that was delayed due to the COVID-19 pandemic.
David will appear in Robert O'Hara's Barbecue, which also co-stars Colman Domingo, S. Epatha Merkerson, Kimberly Hébert Gregory, Heather Simms, Laurie Metcalf, Carrie Coon, Kristine Nielsen, Tamberla Perry and Annie McNamara and will air tonight, December 10th, through Monday, December 13th on Broadway's Best Shows. Tickets available at TodayTix.com.