You're gearing up for the holidays, and your boss starts to wax poetic about how Christmas is more of a nuisance than a celebration. Later in the evening, when some eccentric guests show up at the office party, he complains that they may be products of his indigestion, and says he'd rather be getting a good night's rest than chit-chatting. Soon, the familiar music comes in. And no, it's not the brass tuba and mandolin plucking of the "Curb Your Enthusiasm" theme, but rather the joyful sounds of carols – A Christmas Carol, to be exact.
Scholars have speculated that Charles Dickens' 1843 holiday classic may be the "most adapted" text in the English language. And indeed, A Christmas Carol was the subject of Dickens' first "public reading," a practice he would continue annually during the holidays until his death in 1870. Perhaps this is one of the many reasons why A Christmas Carol seems to have a very special relationship with theatricality – it's been adapted hundreds of times in the 20th and 21st centuries: there were the "story theatre" style productions that began in the 70's; the large-scale Broadway musical performed at Madison Square Garden until 2003; Patrick Stewart's famous one-man version; traditional productions mounted annually at regional theatres across the country; modern-day spinoffs like A Christmas Carol in Harlem or 3 Ghosts, a steam-punk adaptation – and everything in between. Basically: if you can imagine an iteration of A Christmas Carol, it's undoubtedly been done somewhere in the world.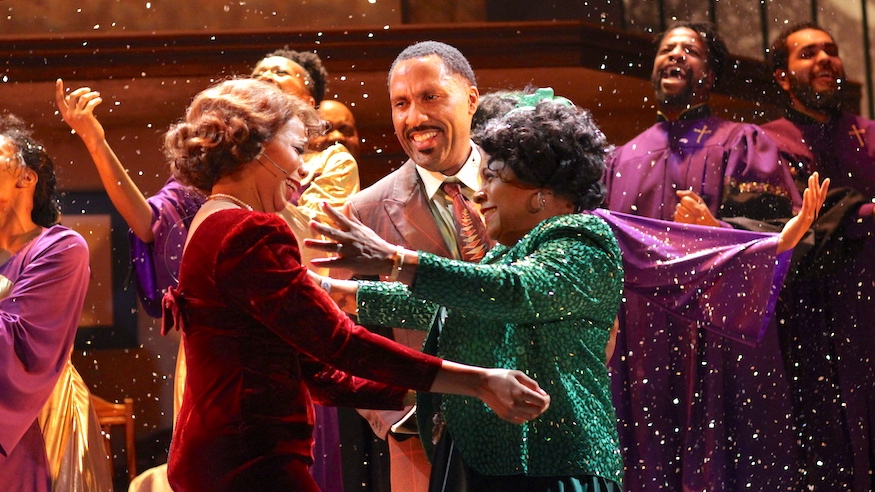 Most scholars agree on the importance of the character Scrooge when considering the theatrical and literary legacy of A Christmas Carol. He's the heart and (blackened) soul of the original text, and one of the major reasons why it's been adapted within an inch of its life. Not unlike the great white whales of Shakespeare's oeuvre, characters like Lear and Richard III, Scrooge has been played by some of the all-time greats of theatre and film, including Patrick Stewart (as discussed above), Michael Caine, Jim Carrey, Lionel Barrymore, Kelsey Grammer, Albert Finney, and Jefferson Mays – in a one-man version that opened at the Geffen Playhouse in 2018 and was re-recorded to be streamed for holiday audiences this season.
Michael Arden, director of Mays' one-man version of Christmas Carol, agreed that Scrooge is the ultimate, and one of the first, anti-heroes, in the tradition of Lucifer or Faust. Though he's undoubtedly evil, bitter, and miserly, Arden described him as the "heart" and "center" of the piece. For these very reasons, it's one of the most difficult roles to interpret. Actors find themselves asking: how "mean" does Scrooge have to be in order to give the show, and his transformation, appropriate stakes?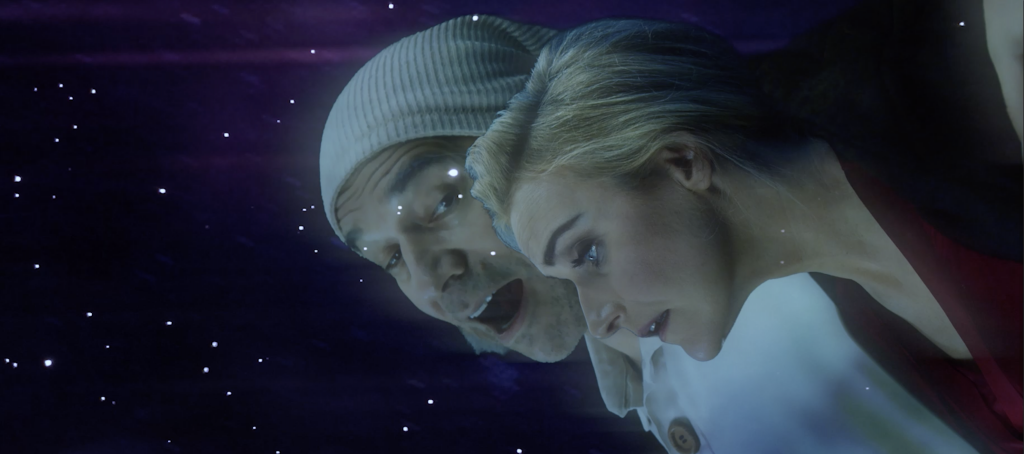 There are easy pitfalls. Ben Brantley wrote of Walter Charles' portrayal, for example, "…you can forget for long patches that A Christmas Carol is about [Scrooge's] conversion to goodness. Perhaps so as not to frighten younger spectators, he's largely a benign scoundrel." And Alexis Soloski wrote that Anthony Vaughn Merchant's recent Scrooge "didn't seem that mean" – rather that he just went "for laughs."
"Humor" and "wit" were two of the first qualities Arden named in describing Scrooge. I, too, in re-reading various adaptations of the play, was struck by how funny Scrooge can be. Between his complaints about the unrealistic expectations of Christmas, loud carolers, over-indulgent writing and speech, indigestion, lack of sleep, teenagers generally, love generally, and work generally, it can feel more like reading an episode of "Curb Your Enthusiasm" than the first act of A Christmas Carol. Any actor playing Scrooge must walk that knife's edge between frightening darkness and a sense of humor to rival Larry David.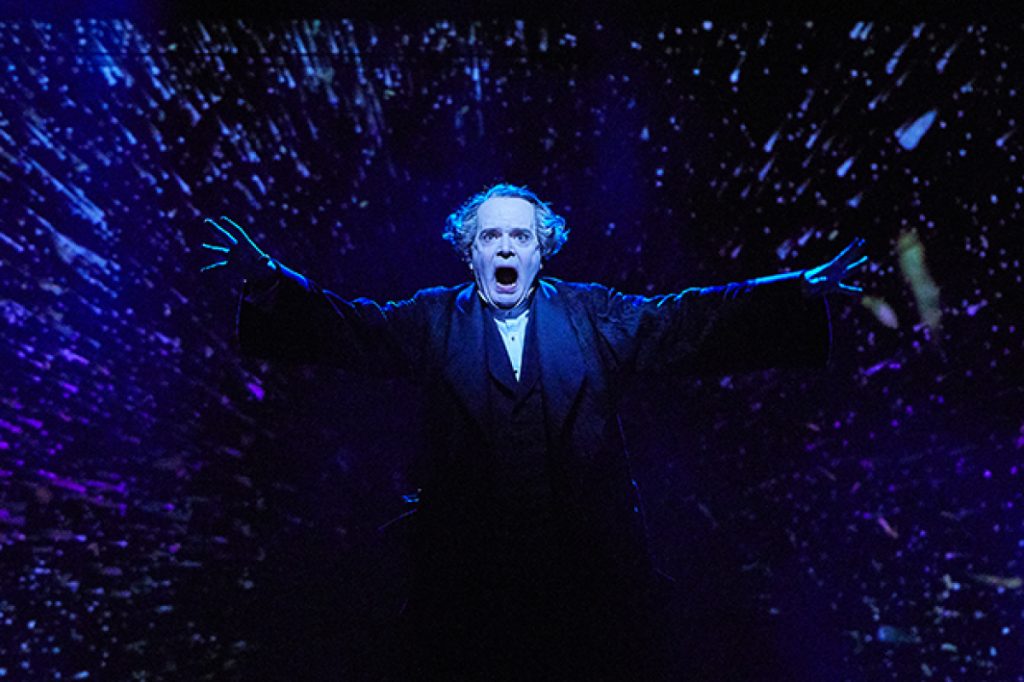 And the Scrooge-Larry David parallels don't stop there: Scrooge is a man of a certain age, who lives alone and seems generally mystified by current social mores. You could easily see an episode of Curb focusing on Larry's annoyance with Christmas carolers who are too loud, or Larry being flummoxed by the tradition of giving gifts to your employees in addition to what you already pay them. In many adaptations, when Scrooge is first warned of the appearance of three ghosts he asks, "I think I'd rather not…couldn't I take them all at once and be over with it?" You could easily see Larry David wagering with a fearsome ghost in the same way. And the famous expletives Larry uses when confronted with teens who are "too old to dress up for Halloween," coffee he believes isn't hot enough, and a crush who voted for George W. Bush – to name just a few – can be seen as direct descendants of Scrooge's "Bah Humbug."
But given how funny Scrooge can be at the beginning of A Christmas Carol, it's not hard to see how the good, earnest, transformed version we encounter at the end of the play could end up feeling like a wet blanket. Arden disagreed. He reminded me that Scrooge is still funny at the end of the play – it's just a different kind of humor. "At the beginning of [A Christmas Carol]," Arden explained, "Scrooge uses [humor] as a defense. In the end when he's playing the practical joke on Bob Cratchitt – it's humor with a different motivation. He wants to have fun. He wants to make up for lost time and use humor to do that."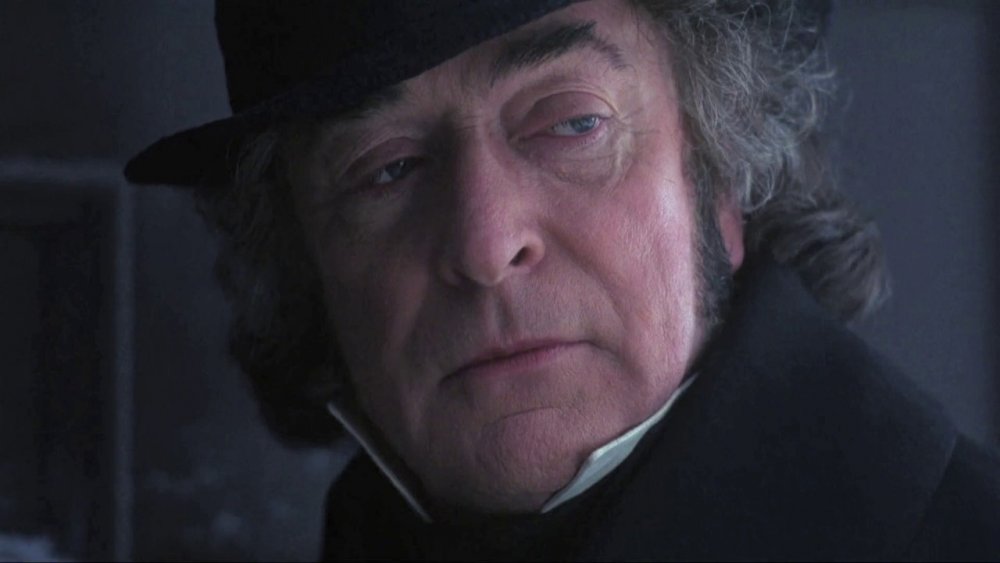 While "Scrooge" (and "being a Scrooge") has become synonymous over the years with malice, bitterness, and greed, the comedy in the character should not be underestimated. "It's what makes [Scrooge] likeable even though he's horrible," Arden explained. "You [as an audience member] get that there's hope there, and it's identifiable." Ben Brantley underscored this point in his rave review of Campbell Scott's most recent interpretation: "…he's probably a lot like many New Yorkers you know. And those who have already had your fill of premature Christmas music may find yourself rooting for Scrooge as he dismisses the carolers who gather outside his house."
Larry David and the success of shows like Curb Your Enthusiasm has made it clear that characters today can be mean-spirited AND funny. Written and portrayed in a certain way, a cynical and jaundiced view of the world can fuel laughs. Moreover, as Arden argued, we root for characters who are funny, because, even if they appear cynical and closed on the outside, a great sense of humor indicates the humanity within. And Arden said, too, what's ultimately important is that an audience identifies with Scrooge – he is our surrogate and our window into the play, the reason it's been adapted again and again, and the character in which we see ourselves, for better or for worse – or more to the point, for better AND worse. "Dickens was trying to put the reader in Scrooge's shoes," Arden explained. "In some senses [he's] a bit ridiculous and cartoonish, but the more you get into him, the more we start to see ourselves in Scrooge, even in small ways. That's why he travels through so many different past experiences…we have to understand him as ourselves…" Put another way, Scrooge's story "has always been – and remains – our own," as Brantley has said.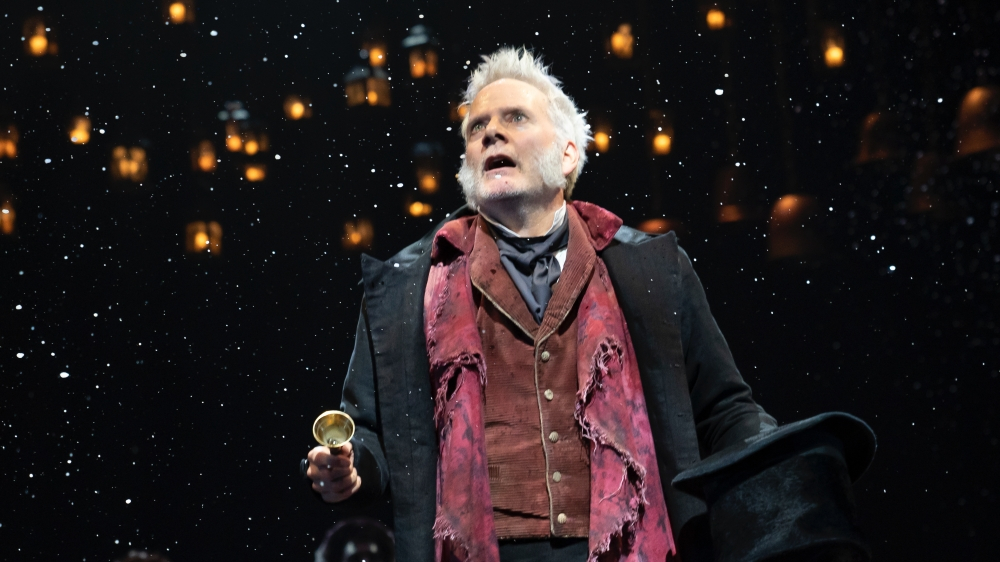 Larry David owes a great deal to Dickens' leading man. Ebenezer Scrooge was the first to prove that a miserly, cranky and even seemingly nasty middle-aged man can be the emotional center of a show with the capacity to change – one that is "prett-ay, prett-ay, prett-ay good," even to this day.
---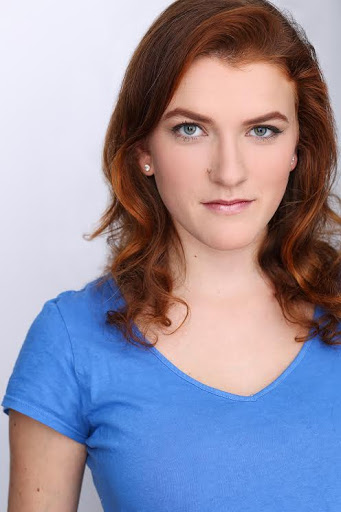 Katie Birenboim is a NYC-based actor, director, and writer. She developed and hosted a weekly live interview show entitled "Theatre Book Club" for Berkshire Theatre Group, and she's performed and directed at Classic Stage Company, Berkshire Theatre Group, Barrington Stage, City Center Encores!, The Davenport Theatre, and Ancram Opera House, to name a few. She is a proud graduate of Princeton University and member of Actors' Equity.