The Challenges of Zoom Theater
In April of this year, just as the Pandemic was in full swing, I was approached to play King Lear in a zoomed, 90-minute adaptation, celebrating Shakespeare's birthday, and to raise money for the poor.
It was a daunting experience. Even though I was familiar with the text, having played him in two previous productions, I felt the need to have the text close by, requiring me to scroll the words on the computer with my right hand while making sure to keep my eyes focused on the little green dot at the top of my screen, that being the camera.
Also, whenever the actor is not in a scene, it behooves he or she to "mute" and "stop video". The problem is remembering to "unmute" and "start video". Too often, an actor forgets, and this becomes one of zoom's frequent mishaps. In the live theater, to offer good luck, we say "break a leg". In the world of zoom, we say, "forget to mute".
Choosing the right virtual background is yet another challenge. A green screen becomes an essential component, along with a ring light. Most of the time, zoom works best with each actor shares the same background. However, there are exceptions to this. My wife, Malgosia Tomassi, created different backgrounds for each character in our recent zoomed production of Cat On A Hot Tin Roof, each color representing the essence of their particular character. For example, my Big Daddy had a purple backdrop. What I have discovered about his new medium is the degree of concentration required to give a successful performance. We, the actor, become our own camera and sound man. Depending on how close or far away we are from the screen, we establish the nature of the shot. Also, I have learned that 1) glasses are the enemy as they cause reflections that block the eyes; 2) the actor must be so familiar with the text that "wandering eyes" are avoided, and the actor can look straight into the camera. In my recent zoomed version of Hughie, one of my favorite characters, having played him at LAMDA in 1965, the National Theater in London in 1980, and now on zoom, I discovered that the essence of zoom theater is a hybrid cross between live theater, film, and television. Hopefully, zoom theater will become an anomaly of the present, and that we will be back in the live theater in the near future.
---
An Embarrassing Moment
The year was 1969.  It was my Broadway debut playing Buffalo Bill in Arthur Kopit's Indians.  On opening night, I galloped onstage, enveloped in my imaginary horse, and due to my jitters, yanked back so hard on the horses' reins that I snapped his paper mâché neck!  Profoundly embarrassed, I had to think fast!  What to do?  
Somehow, I managed to "get off" or "get out of" my horse, took his drooping head in my hands, came forward to the apron of the stage, and delivered my opening speech. I was mortified!
However, some weeks later, I was greeted backstage by a fan who informed me that, "I was here opening night. What happened to that wonderful moment when you snapped the horse's neck?!!"
Almost immediately, my embarrassment and shame were alleviated!
---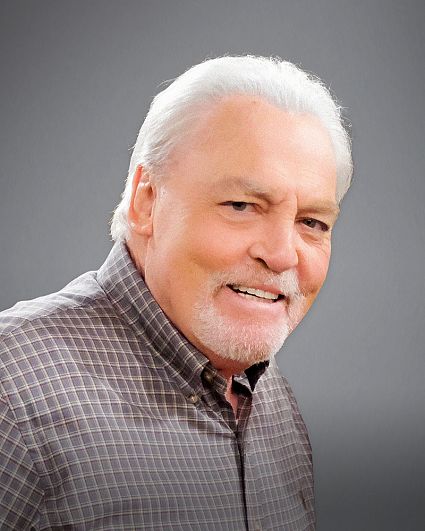 Stacy Keach, one of our most distinguished stage actors, made his New York debut in "Macbird" for which he won an Obie and a Drama Desk Award. His Broadway debut was in "Indians", for which he received a Tony nomination and a second Drama Desk Award, and his Broadway credits include "Deathtrap," "The Kentucky Cycle," "Solitary Confinement" and "Other Desert Cities". For the New York Shakespeare Festival he played the title roles in "Peer Gynt" and "Hamlet", for which he won an Obie. He was also the recipient of an Obie for "Long Day's Journey Into Night". His many notable films include "The Heart is a Lonely Hunter," "Fat City", "The Long Riders", "American History X" and "W" among many others. Known as the definitive Mike Hammer from the successful television series, Keach won a Golden Globe Award for the television mini-series "Hemingway". He is an inductee in the Theatre Hall of Fame.