By: Marko Nobles
"The producers called the box office and let them know they would not receive any other shows from their company if I were not let in. From that point on I was let in and word got around on who I was."
Normally when we celebrate our history or historical figures, they are people of the past who have done amazing things to help build our society to where we are today. There are also those that we watch make history as they live their lives. One of those history makers is Broadway's longest running African American Press Agent and Producer Irene Gandy.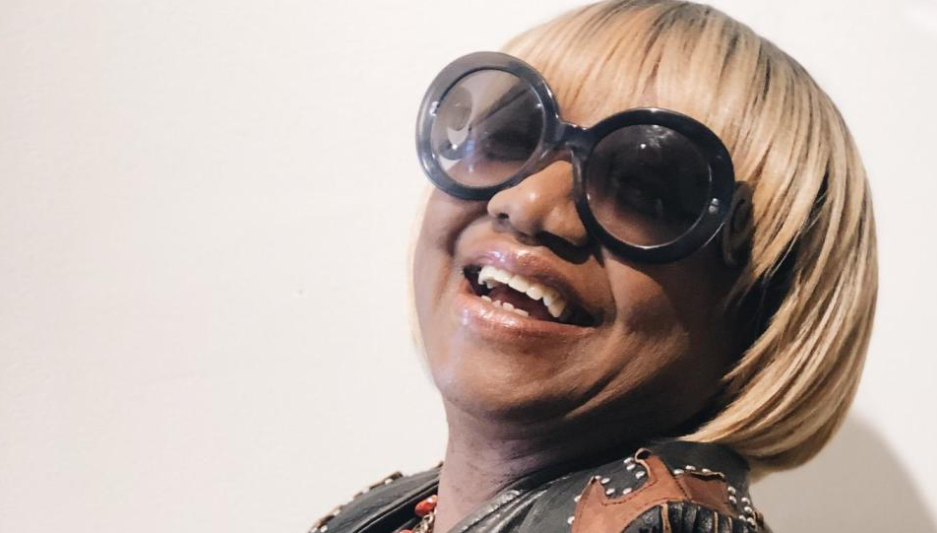 A conversation with Irene is an education on the theater, media, racism, changing times, the music industry and a lesson on communication and building relationships which has been the central theme of her 50+ years as a press agent. "Originally I went to NYU and I wanted to be a writer." Says Irene of her beginnings. "My professor said I couldn't write and I should change my major. So I was only there for six weeks and I was in Greenwich Village and I decided to be a hippie. This was in the 60's and I was sleeping in the parks along with people like singer Richie Havens, Peter Tork of the rock band The Monkees, All of those people ended up being something including Bill Cosby who was performing regularly at the Id.
Irene spent one day as an Actor, but her one small acting part led to a chance reconnection with a high school classmate. This chance encounter would set her on her path to becoming a Broadway Press Agent. "I ran into Fred Garrett, who I hadn't seen in years, he was working for the Negro Ensemble Company as a company manager. He said that they had all the actors they need but they were looking for a press agent but the only candidates coming for interviews were white and we're the Negro Ensemble Company and we want to train Black people for these jobs so would you interview for the press agent position doing an apprenticeship with Howard Atlee? I knew nothing about what a press agent does so I just went and talked to him and I ended up interviewing him about what a press agent does. I left and thought I would never get the job. Howard Atlee called me a couple days later and asked me if I could start working."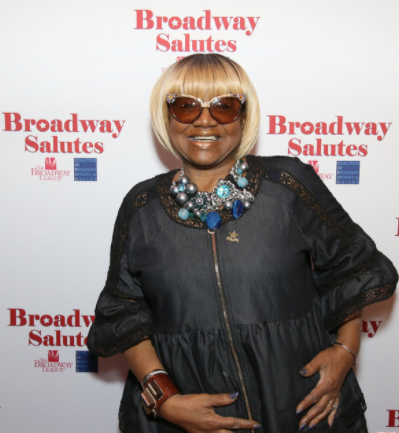 Irene's first major task as a press agent was to deliver a press release for a Negro Ensemble Company benefit to the New York Times for coverage. "I went to the 3rd floor to get the release to Sy Peck and the person at the front said I'll take it to him but I said I have to give it to Sy Peck, so I'll wait for him. I had to wait because Howard said to give it to Sy Peck directly and I had just started. I did not want to lose my job. So eventually Sy Peck comes out wondering who's holding up his schedule (it was deadline day). So I gave it right back to him telling him 'Howard Atlee said I have to get this to you and as a matter of fact who are you and what do you do that's so important that I have to wait an hour and a half?!' He then explained what he did and took me on the floor, introduced me to everyone explaining their roles. That was the start of my good relationships with the press. That was my first real introduction to being a press agent. "
That led to working on many shows including River Niger, Ceremonies of Dark Old Men, Hay Fever, Johnny Johnson and then she went on the road with the legendary musical Purlie! At that time there were no Black persons working on shows in that capacity. In some cities Irene wasn't even allowed to go into the box office. Irene called back to New York and instead of making the issue about race expressed concern for the bottom line. "The producers called the box office and let them know they would not receive any other shows from their company if I were not let in. From that point on I was let in and word got around on who I was."
By now Irene was in the union as one of the few Black Press Agents and is the longest Black Female continuously working on Broadway over the last 50 years. Why is that? Because one needs to work continuously on Broadway for three years to be accepted in the union. "With me starting out with Negro Ensemble Company and them always having shows it allowed me to work continuously and most people only work show to show and how many shows are on Broadway for three years?" Irene also explains that the job of a press agent is not a glamorous one. "You have to be thick skinned, sometimes you are really a glorified flunky – getting cabs, going to get newspapers, holding umbrellas. But really for me being a press agent is building relationships. Going to lunch, getting a new media staff member at a tv show coffee. The relationships are key to getting stories placed."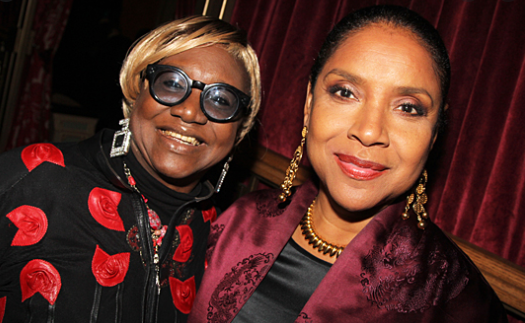 Over her career Irene has actually retired and unretired many times. During one of her retirements from the theater she went over to the music industry and worked with legendary artists including BB King, Patti LaBelle and The Jackson 5.
After her time in the record industry Irene decided to move to Seattle with her daughter Mira so she could live "a normal life." But boredom set in, theater came calling and Irene returned to New York to work on Bubbling Brown Sugar.
"After one of my shows closed, in 1986, I received a call from the union that Jeffrey Richards needed a press agent which began my years in his office …Ironically I worked for his mother, Helen Richards, a General Manager, on the musical Purlie when it went out on the road many years earlier."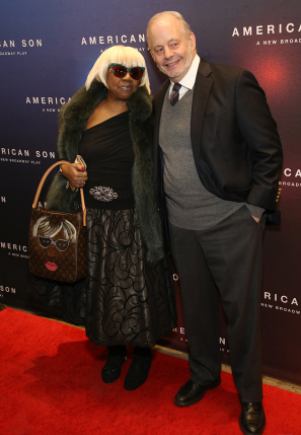 For 35 years she's been with Jeffrey Richards (who she lovingly dubs her "work husband") as the Press Agent on countless hit shows including Gore Vidal's The Best Man, Glengarry Glen Ross, Hair, Radio Golf, Speed-the-Plow, August: Osage County, Race and many others. She's brought her unique relationships with media and the community to help make these shows successful.
The next evolution for Irene was to become a producer. She first served as a producer on the show The Gershwins' Porgy and Bess, which won the 2012 Tony Award for Best Revival of a Musical and then in 2014 Irene co-produced Lady Day at Emerson's Bar and Grill.
Gandy is hopeful that on Broadway she can see more Press Agents, as well as creatives, producers and managers, of color in the future. As a trailblazing Press Agent she says, "I think the producers should invest in people of color to be a press agent. Because when a show closes the press agent is immediately let go. So, there is not the opportunity to continue to work for the necessary time to be accredited as a press agent. If the producers would commit to invest in an ongoing position, then there would be the chance for that press agent to go to the next show without that gap and not have to start over to get that three years of service." Irene also warns those looking to work as a press agent "you have to realize that you're really behind the scenes, not trying to be backstage. This job, it's all about relationships and learning to work with others."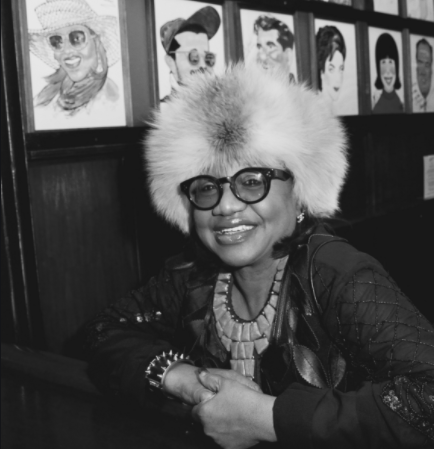 When we talk about history it is too often in the past but there is something utterly amazing about being in the presence of history and Irene Gandy is Living History.
__________________________________________________________
Marko Nobles spent years learning, growing and becoming an experienced professional in the fields of PR, Marketing, Radio, Event Production and Entertainment. Born & raised in Harlem, Marko has worked with community organizations, non-profits, small businesses and even developed his own company, InJoy Enterprises, a multi-service business that provided consulting services in the areas of PR/Promotion, Marketing, Event Production, and Event Management & Coordination and continues to produce special entertainment events featuring independent artists.