By Jordan Levinson
Is it a squirrel? Is it a beaver? (Kinda both, but not quite either!)
That's right, woodchuck-chuckers, Thursday, February 2 is Groundhog Day! Though it is not considered a federal holiday, many Americans turn their attention to the small town of Punxsutawney, Pennsylvania, where its famed groundhog, Phil, will either see his shadow or not at sunrise. If so, that means six more weeks of winter, and if not, spring may just be around the corner.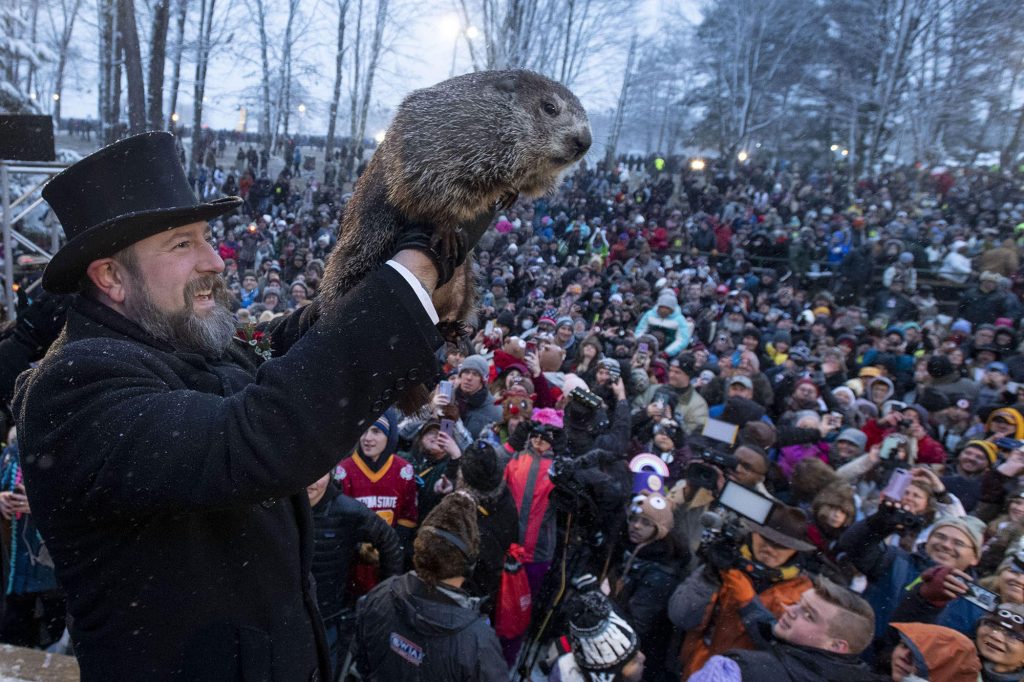 Punxsutawney gained immense popularity when the town's annual Groundhog Day celebrations were captured in the 1993 movie Groundhog Day, starring Bill Murray. The story of an arrogant TV weatherman (also named Phil) forced to relive the same day over and over until he learns to better himself, it has become one of the most successful comedy films ever, with several quotes now entrenched in the American pop culture lexicon.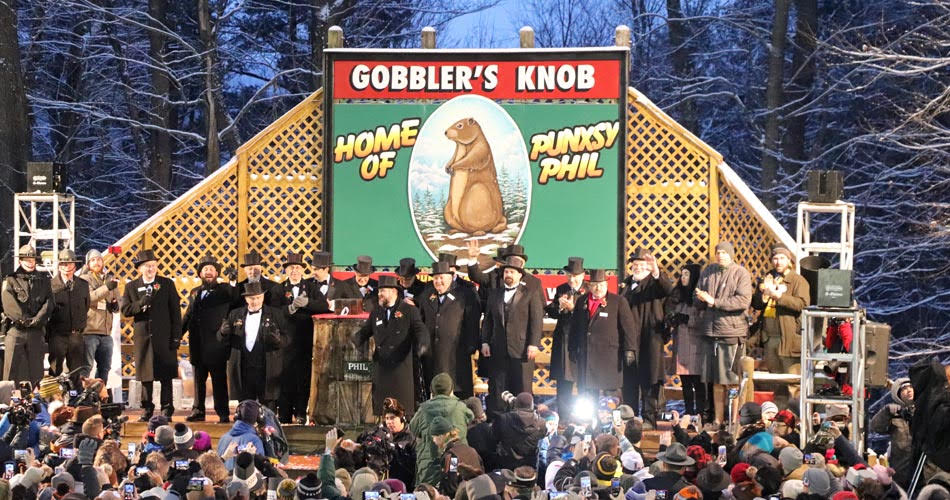 As early as 2003, there were initial talks of potentially adapting Groundhog Day for the stage — Stephen Sondheim was interested at first but ultimately decided to back out, stating that "it could not be improved." The year 2014 linked a new trio to a potential musical version: composer-lyricist Tim Minchin, librettist Danny Rubin (who also wrote the film's screenplay, and had been working on a musical version for years at that point), and director Matthew Warchus. Minchin and Warchus were reunited after their Matilda became a smash hit in London and New York.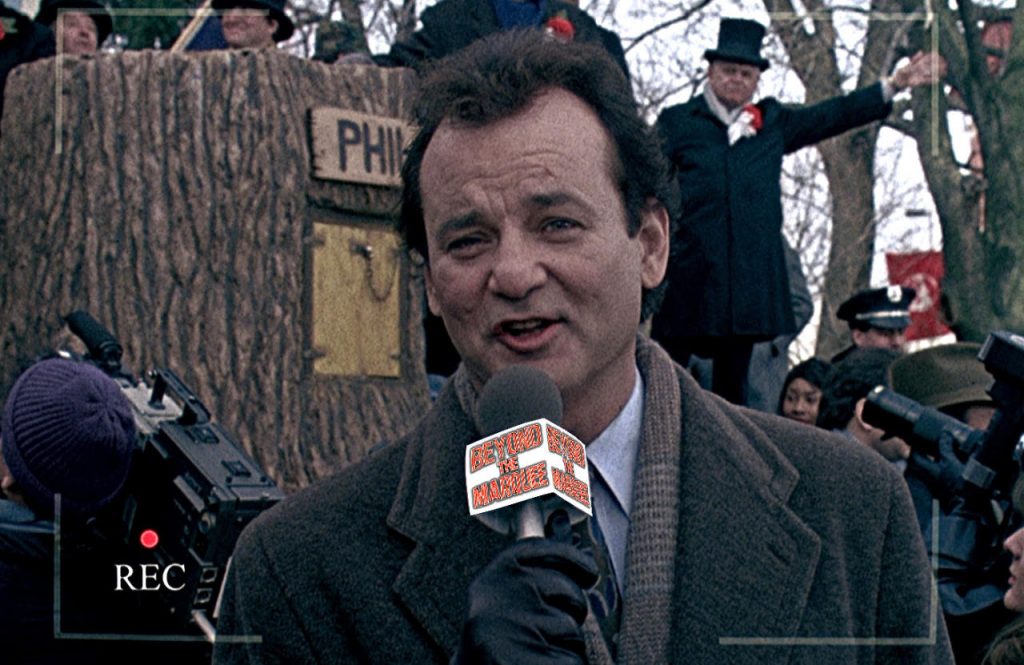 Groundhog Day, The Musical was officially confirmed in 2015. It was announced it would play London's Old Vic Theatre in the summer of 2016, during Warchus's debut season as their artistic director. Andy Karl led the company as Phil. Opening night was on August 16, 2016; reviews were overwhelmingly positive. The musical received two 2017 Olivier Awards, including best new musical.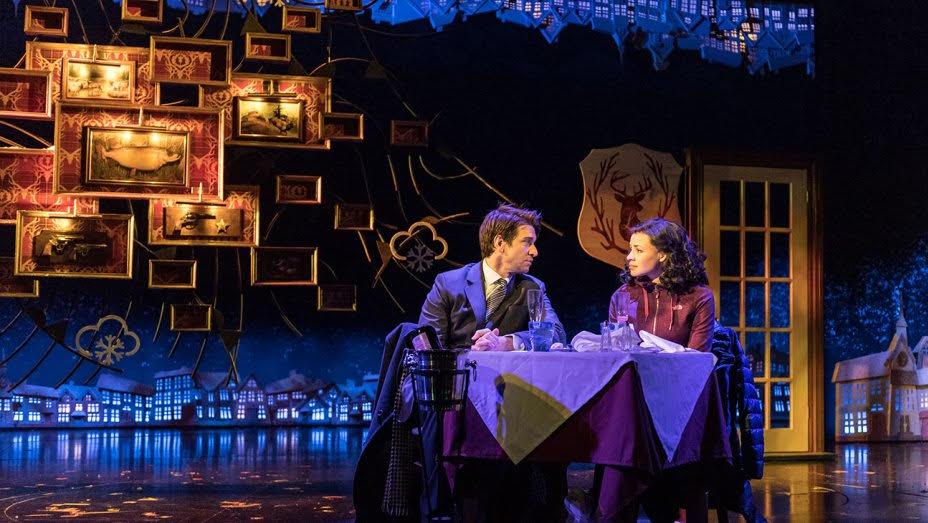 It was announced in September 2016 that Groundhog Day would transfer to Broadway, succeeding the long-running Jersey Boys at the August Wilson Theatre. Karl would reprise his role and find himself surrounded by an all-new cast.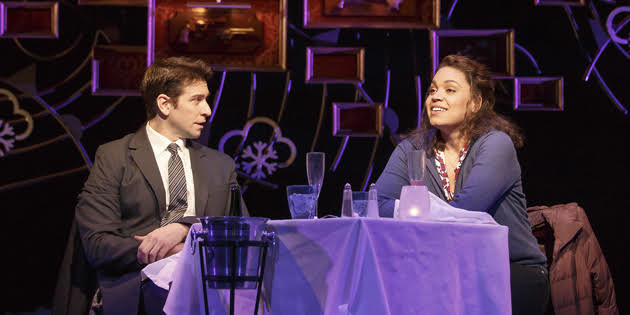 First preview was set for March 16, 2017, but 15 minutes in that evening, there was a problem with the revolving stage (a crucial part of the show's set design) and the show had to be continued as a "concert version" for the rest of the performance.
The musical made unfortunate headlines when Karl tore his ACL mid-performance just three days before Groundhog Day's scheduled opening night, but despite his injury, he would return for the official opening on April 17, 2017, receiving raves once again, along with the show itself. "A star is born (and born and born)," Ben Brantley of The New York Times praised, "Karl is so outrageously inventive in ringing changes on the same old, same old, that you can't wait for another (almost identical) day to dawn."
Groundhog Day was nominated for seven 2017 Tonys, including best musical. However, in what proved to be an extremely stacked 2016-17 Broadway season for new musicals — a climate that also included Dear Evan Hansen, Come from Away, and Natasha, Pierre, & the Great Comet of 1812 — it walked away empty-handed. As it also competed against family fare like Anastasia and Charlie and the Chocolate Factory, as well as star-studded revivals of Hello, Dolly! and Sunset Boulevard, ticket sales began gradually slipping after the Tony ceremony, and a September 17, 2017 closing date was announced in mid-August. Groundhog Day shuttered after 31 previews and just 176 regular performances.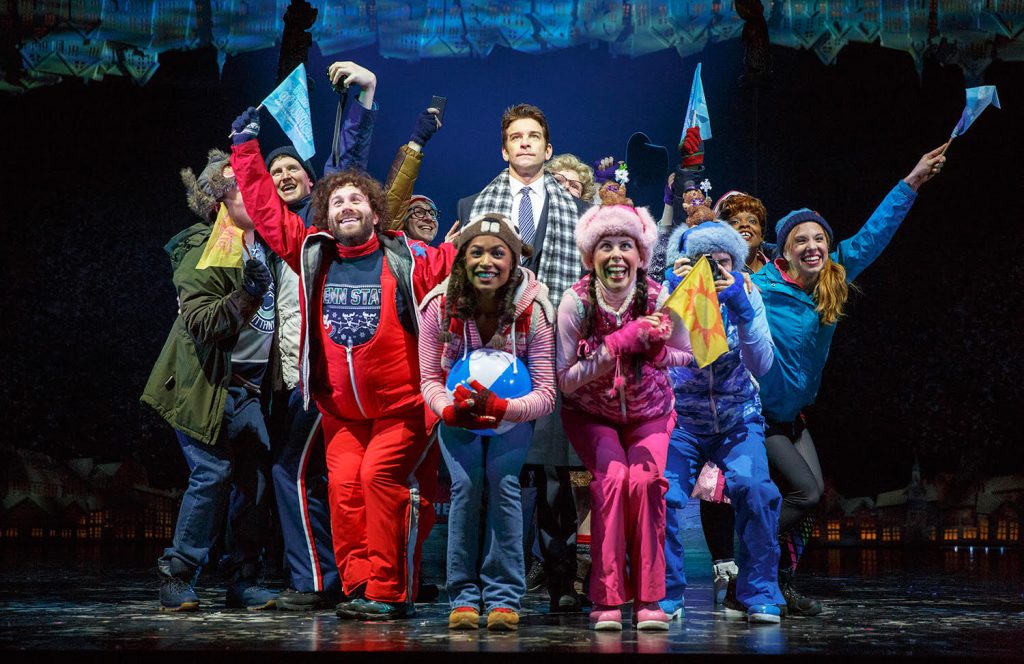 A Broadway cast recording was released during the show's opening week. It shows Minchin taking the form of a fine musical chameleon, utilizing countless styles to make up his score. Highlights include the yearning group ballad "There Will Be Sun" (in which the Punxsutawnians pine for spring to arrive), the rollicking hillbilly anthem "Nobody Cares" (in which Phil goes drunk-driving with two other drunkards stuck in a rut, upon realizing they all have no future), the tap-happy delight "Philanthropy" (where Phil performs random acts of good for various townspeople), and the gorgeous finale "Seeing You" (where Phil shares a tender moment at a bachelor auction with the associate producer he has gotten to know very well across many Groundhog Days, yet it feels like he has just met her for the first time).
The musical served as a launchpad for many of its Broadway cast members. Karl led Pretty Woman a year later and was most recently seen in the revival of Into the Woods. Barrett Doss, who played Rita Hanson (the associate producer) is one of the leads on the "Grey's Anatomy" spinoff "Station 19." Andrew Call — Karl's understudy — is the current Orin Scrivello in Off-Broadway's Little Shop of Horrors.
As for the ensemble, Taylor Iman Jones is the current Catherine Parr in SIX. Gerard Canonico was in Be More Chill and recently played Dick Roswell in Almost Famous. Rheaume Crenshaw can soon be seen in Shucked, and Vishal Vaidya will appear in a forthcoming revival of Sondheim's Merrily We Roll Along. Raymond J. Lee will soon feature in Once Upon a One More Time, as Heather Ayers (recently seen in Off-Broadway's Between the Lines) tours the country as the adult women in Mean Girls.
It was announced in early December 2022 that Groundhog Day would return to the Old Vic in the summer of 2023, with Karl once again reprising his role and Warchus's staging still intact. Opening night is set for June 8, and tickets are on sale now.