By Joey Sims
Broadway photographers have a big task: capture the magic, beauty and wonder of a brand new show every night, each one posing new and unexpected challenges. It is essential work not only for the show's marketing team, but for the historical record. Their work may well shape how, or if, a show is remembered.
We spoke to seasoned veterans Joan Marcus, Matthew Murphy, Jeremy Daniel and Peter Cunningham about memorable shows, challenging shoots, and why they do what they do.
In this last abbreviated season, is there a show that stands out in your memory as having been particularly challenging to shoot?
JOAN MARCUS
Six was hard. The lighting, which is totally spectacular andfabulous, was challenging because it moves so fast. Fortunately on that one I got to do set-ups [a photoshoot designed to replicate scenes or moments in a show]. So you could slow it down a bit, and make some images that you wanted to make but couldn't quite do – because the show moves so fast!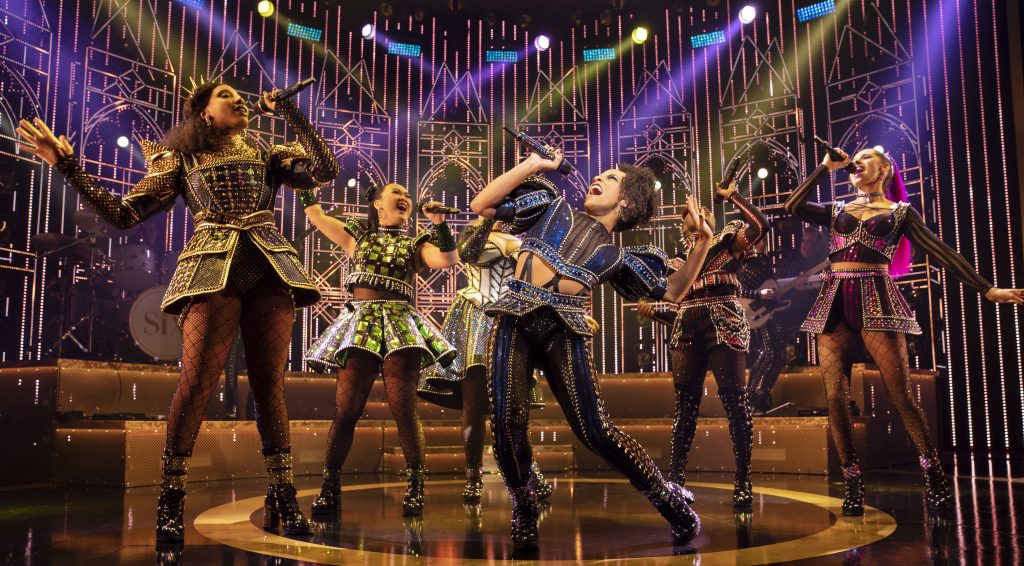 MATTHEW MURPHY
The Inheritance was so stunning, but the design of the show was really sparse. It's a lot of people on stage most of the time, on opposite ends of this really wide platform – which as an audience member is so striking, but as a photographer you're like, "How do I establish the relationships between the characters in a single frame that doesn't feel too sparse, or too overly spread out?"
How I approach production photography is, it really is about finding an image that feels like the show feels to an audience member. We finally did get to do a set-up call early in February and figure out a way to shape it for a camera so that it had the maximum emotional impact on first glance.
Especially now, with how quickly we all ingest imagery on a constant basis, you have to figure out a way to make it "thumb-stopping." If you're scrolling through Instagram, you need something that immediately is going to be dynamic enough that it's going to stop you at least for that 0.5 seconds to tap the "Heart" button. That's how it's changed.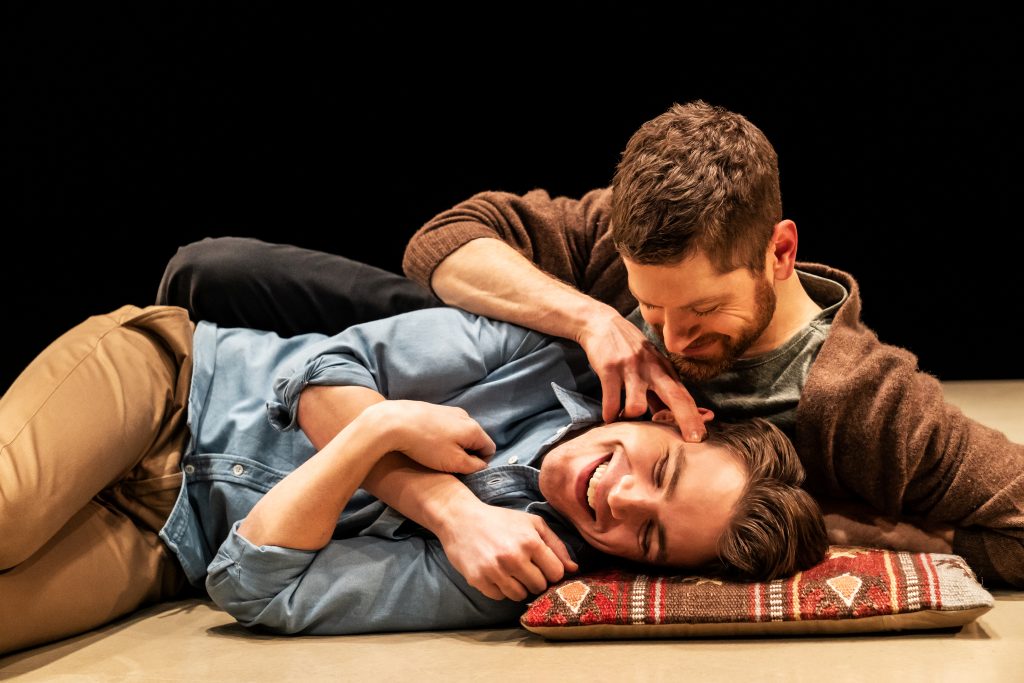 JEREMY DANIEL
"The Sound Inside," Adam Rapp's brilliant Tony-nominated play starring Mary-Louise Parker, was especially tough. Normally when shooting a show, my gut instinct is to accentuate the light and minimize the darkness. Within the composition of a photo, empty stage space is one thing — but total, complete darkness is another. For "The Sound Inside," I had to put those gut instincts aside. I had to do a complete 180, and consciously pay attention to the darkness. I had to allow space for it. I had to include it, because it had a role to play in the remarkable story being told. It was a brilliant lesson.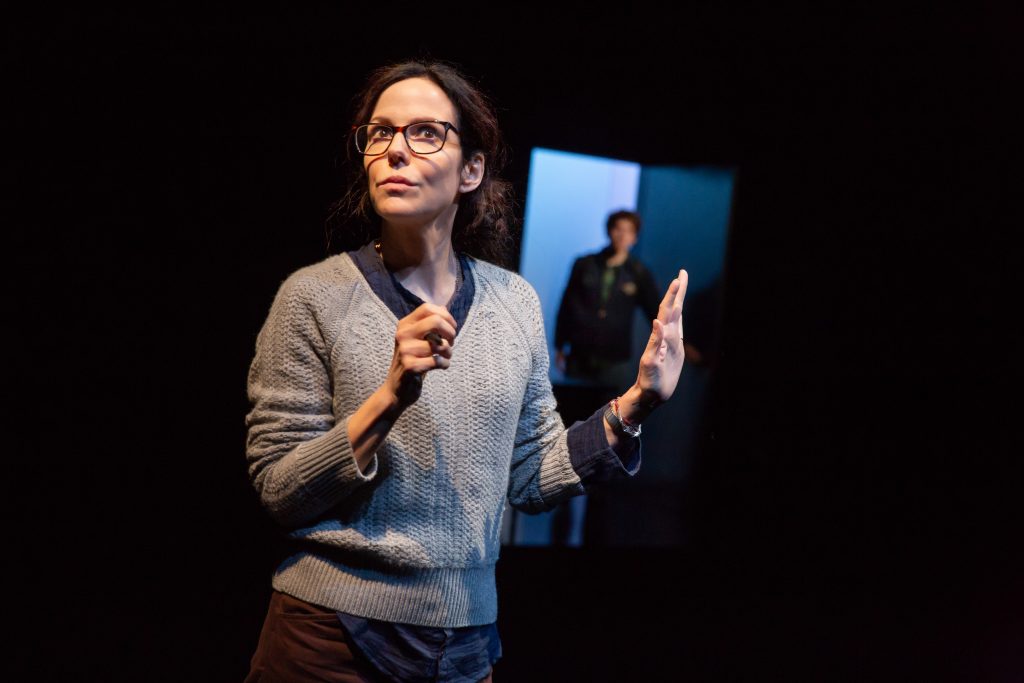 Reflecting back on your career during this time, what memories of past shoots have especially stuck with you?
PETER CUNNINGHAM
The very first show I did. I ran into [then press representative, now producer] Jeffrey Richards on the street. He said he had this new guy Harvey Fierstein, who was doing a show called International Stud, and he needed a photographer. So my first initiation to the theater business was Harvey, who is absolutely wonderful and outrageous. That was a great training for me. I have never had a chance to thank Harvey for that, actually. To just be immersed, for a short while, in his perception of the world was the best thing that could happen to a young photographer in the late 1970s.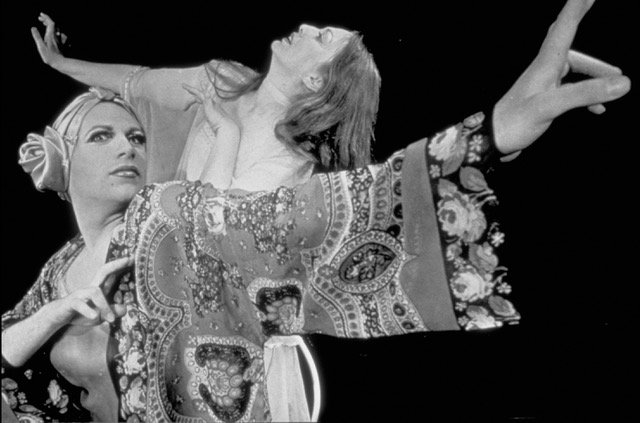 Then in 1982 I photographed Nine. They wanted to decorate the outside of the theater differently than had ever been done before. So I had the whole cast, 22 women and Raul Julia, come down to the studio one day to be photographed. And it was that day that the toilet decided to break. So that was a challenge – and a pleasure, obviously. The photos made quite a stir, and are still talked about as having changed the way theater displays are done.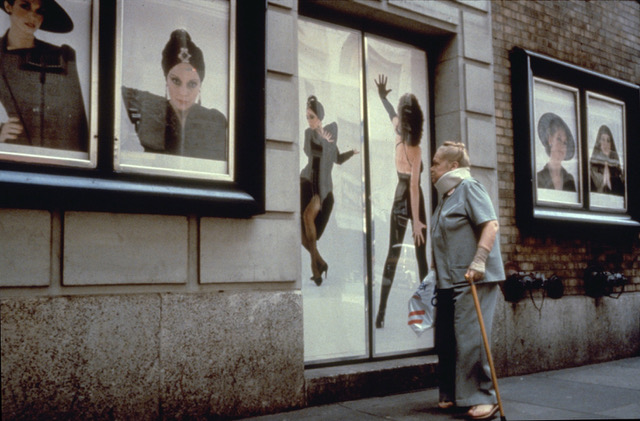 JOAN MARCUS
Right now the set of the play K2 is all I can think about, because it was designed by Ming Cho Lee, who just passed away. It was unbelievable. I shot it at Arena Stage in Washington [in 1982] when I was first starting out. The play was about two mountain climbers who are in an avalanche and get stuck on a ledge on K2, and only one of them can survive.
So the whole play takes place on the side of the mountain. And it was the most amazing set you've ever seen. Just floor-to-ceiling mountain, into the pit, up into the flys, and edge-to-edge – just ice. But it was really styrofoam, unbelievably lit by Allen Lee Hughes. It was just regal and magnificent.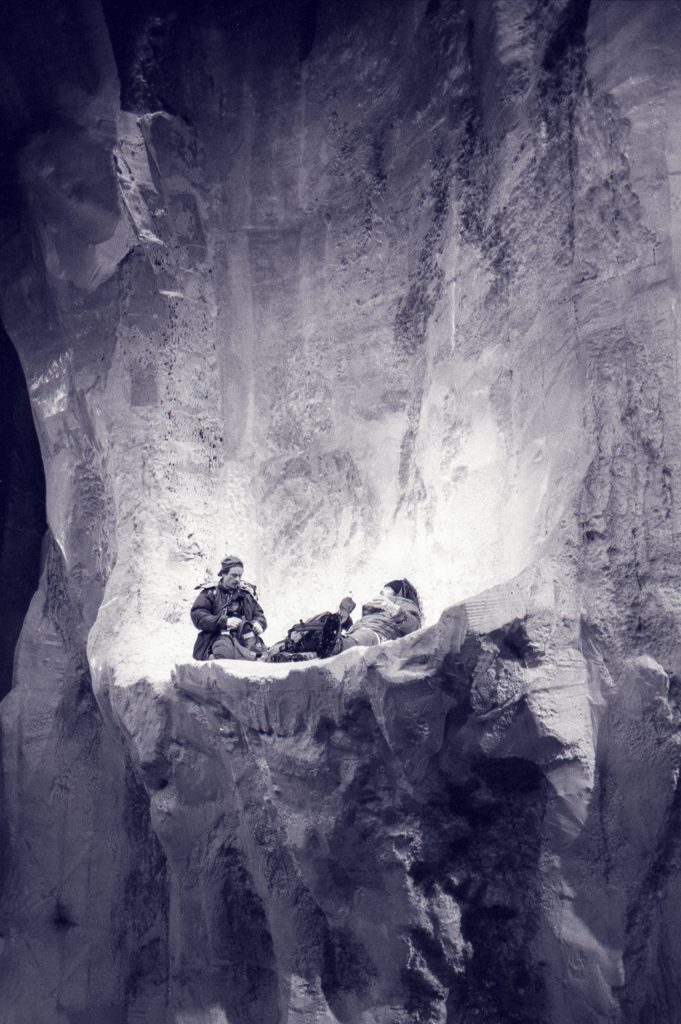 MATTHEW MURPHY
The first thing that really pops into my mind is Howell Binkley's face [Tony Award-winning lighting designer of Hamilton, who died of lung cancer on August 14]. Losing Howell over this time has been so heartbreaking for the community. From the minute I started working with him, he just had the most warm, generous energy. He had an incredible way of shaping a space as a designer, and an incredible way of shaping a space as a human.
You watch Hamilton and you're just like, holy crap – how is he telling this much of a story with just lighting? It's crazy the way he could shape a space. I'll miss walking in and hearing his laugh at the tech table.
JEREMY DANIEL
Normally each November I'd be getting ready to hit the road for my annual photo shoot with the "White Christmas" Broadway national tour.  That show always techs out-of-town during the first week of November, and it has held a special place in my heart for years (mostly because I'm a total sucker for an old-fashioned musical comedy). How I wish audiences around the country could experience the joys of that show this year.  Boy, do we need it.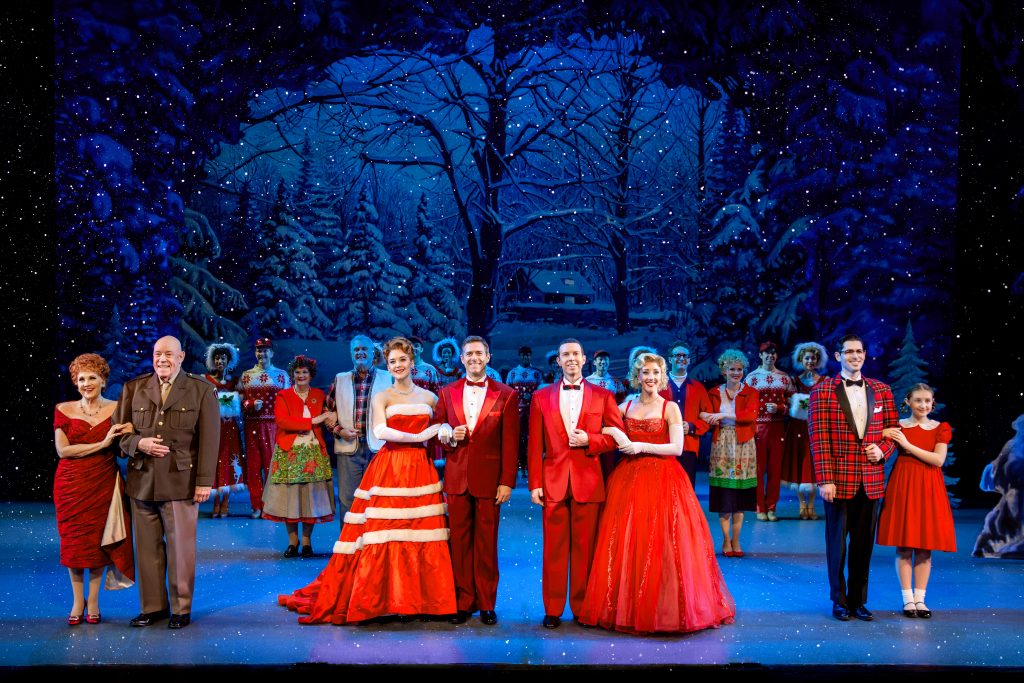 Four years ago, on the day after the election, that evening was the final dress for "The Babylon Line," a new play at Lincoln Center. When I arrived at the theatre that evening, everyone was in a state of quiet disbelief, stunned and shocked by the events of the day. The mood was unlike anything we'd ever experienced. But then the final dress began. And God bless Julie Halston. Julie Halston made us laugh. It was just the right thing, at just the right time. That night was a glorious lesson in how incredibly healing and uplifting theater can be. For that reason, whenever I see photos of "The Babylon Line," I'll always be grateful.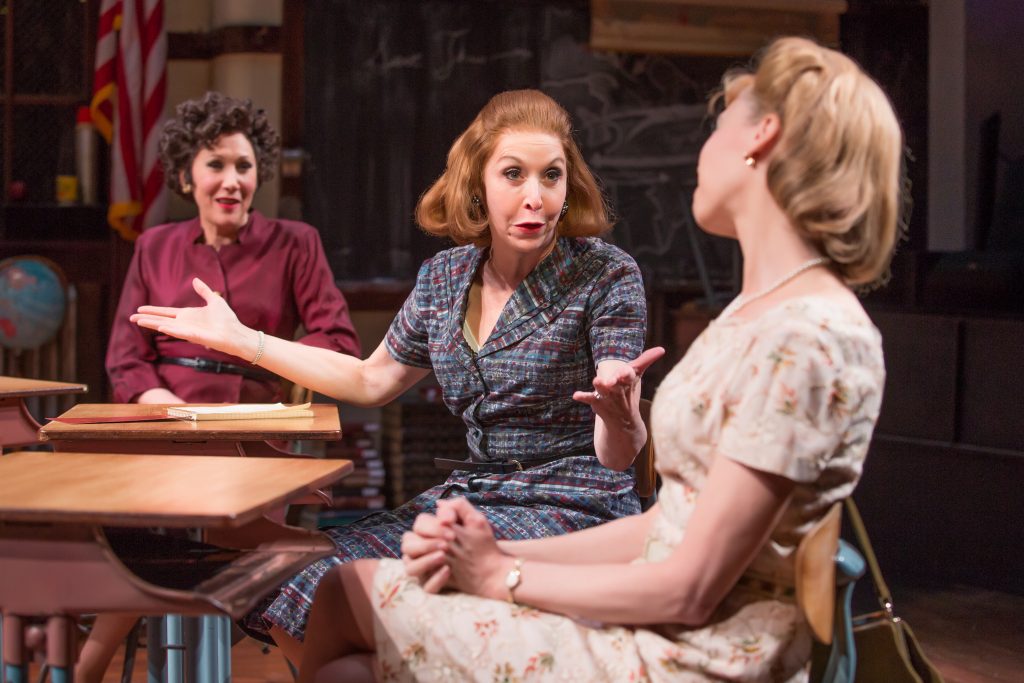 How Are You Reflecting on Life as a Broadway Photographer?
PETER CUNNINGHAM
I loved the human experience. What I remember most from photographing Jeffrey Richards' 2000 revival of The Best Man is actually being there for the readthrough. The production photographer has so many different interfaces with a play. In that case, I was part of that first day where the actors meet each other, and the director – and me. That's a great feeling, to be there at the beginning of a project, and to be part of the team.
That may have been the most unique read-through I attended. Charles Durning, who was to star in the production as the ex-President, had been hospitalized for an operation (successful) to remove polyps and the cast was informed right before the read-thru that he would be joining the company in two weeks. Gore Vidal agreed to read the role of Art Hockstader…he was mesmerizing, sharp and funny and even folksy (well patrician folksy) when his dialogue called for it. When there were scene breaks, Gore would regale the company– Chris Noth, Michael Learned, Liz Ashley, Christine Ebersole, Spalding Gray–with anecdotes about the original production and anecdotes about the politics of the era. Gore loved doing the role and the company loved his doing it…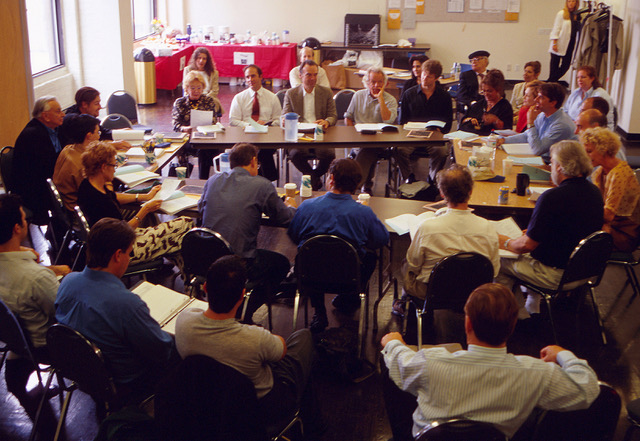 JOAN MARCUS
I know photography is recording somebody else's work, and being a little bit of a cipher. But it's kind of the whole package – every day is different, every show is different, every show poses a different challenge. And that's scary, but the fact that you have to problem solve with every show you do keeps it really interesting.
The greatest thing is being in that room. Like seeing Hamilton for the first time and thinking: "It's even more wonderful than they say!" It's that element of surprise when you're one of the first people to see something. Being with all of these people who are so talented, and seeing something wonderful – or even seeing something disappointing! I just miss it.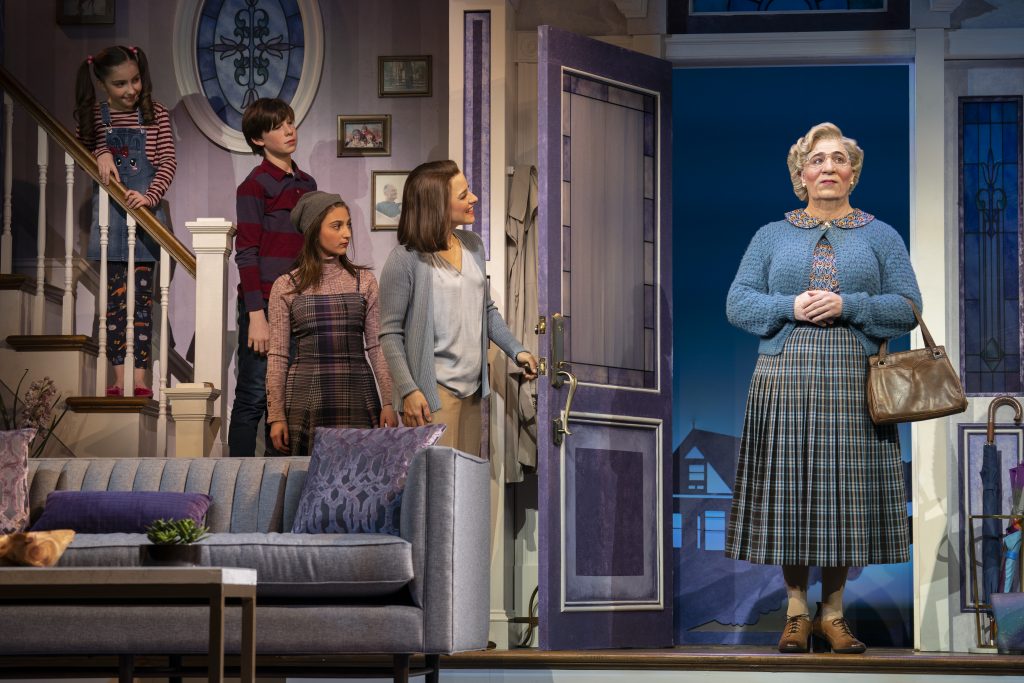 JEREMY DANIEL
As a photographer, my heart will always be on Broadway.  One evening last in May (which feels like a lifetime ago!), just as the industry was starting to accept the long-term realities of what lay ahead, I took a walk alone, around the theater district. The sun was setting and the sky was absolutely gorgeous.  As I looked up at the Broadway marquees, still shining brightly against that sunset, I thought "Oh, right now would be the places call."  Yes, the streets were empty and the doors were shut, but there was something magical & hopeful about it.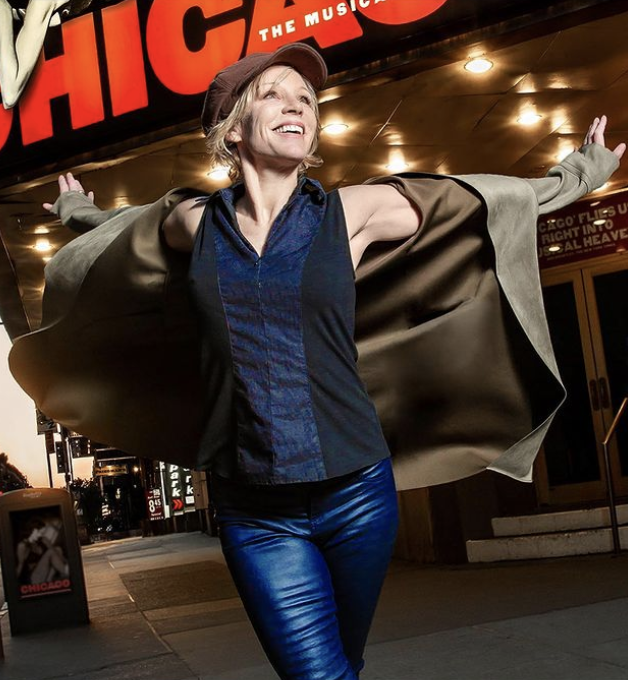 It gave me an idea for a photo series…but then the vibe in our city shifted again with the George Floyd protests, the curfews, etc. That's when most of the Broadway lights were turned off as a safety precaution. So while the photo series couldn't materialize the way I'd hoped, I think the social uprising that ensued was a worthwhile exchange.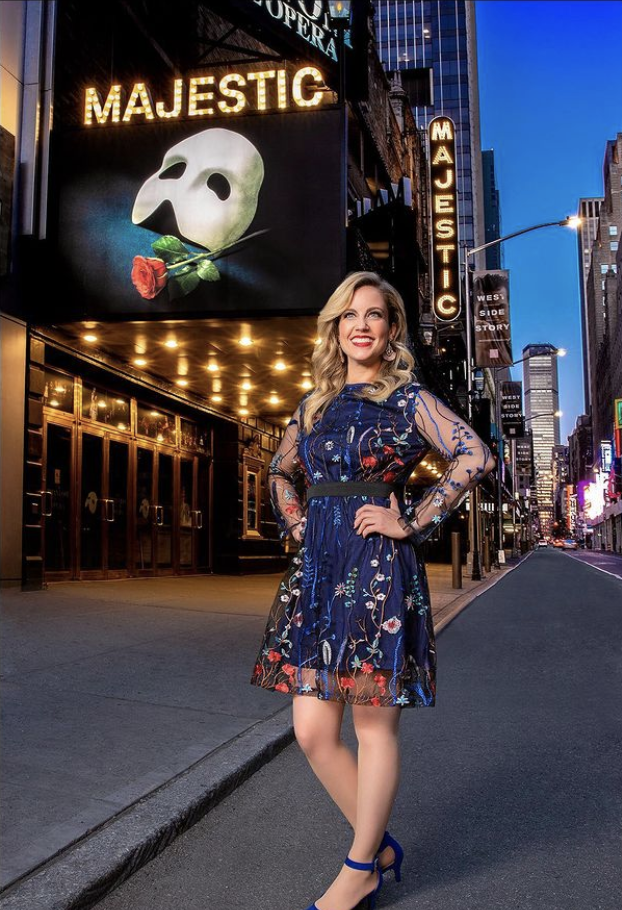 MATTHEW MURPHY
In September, I shot the cast of Moulin Rouge! as they returned to the empty Al Hirschfeld theater, marking six months since the shutdown. I never took being in a theater for granted. But it was even more obvious how special of a place it is, and how fortunate I am to do what I do. Reflecting back on that day in the last month or so, I've felt a lot of sorrow about it, and a lot of joy about having that moment with those people. A moment to really look at them, and be present with them – and to value the space, the sacredness of a theater.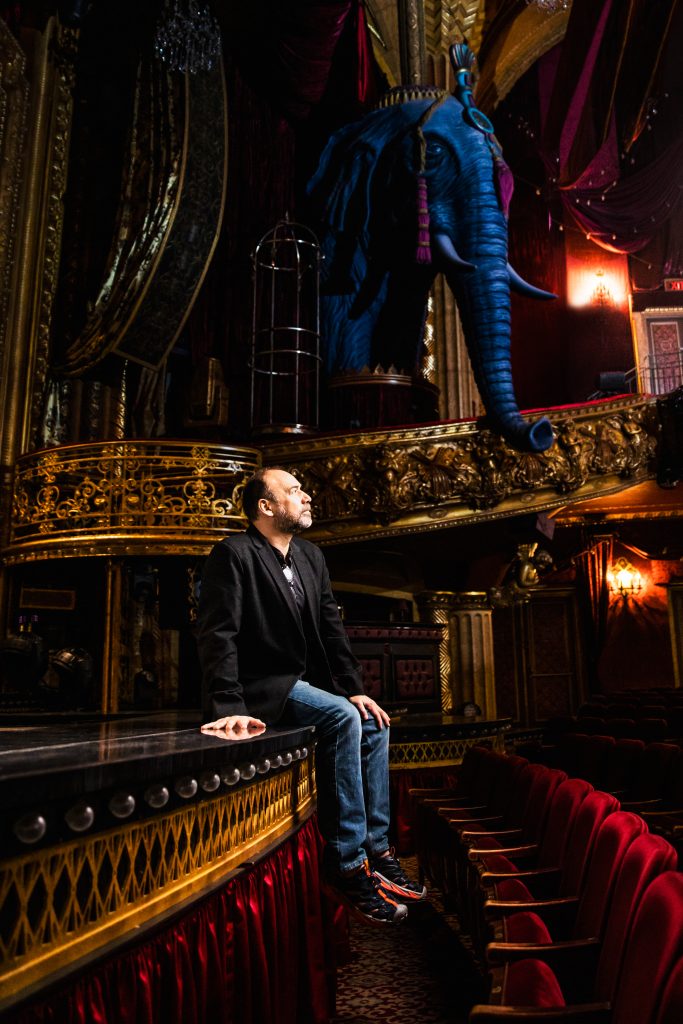 ---
Joey Sims has written at The Brooklyn Rail, TheaterMania, Culturebot, Exeunt NYC, and Extended Play. He was also Social Media Editor at Exeunt for two years. He has written short plays and sketches at The Tank and The PIT. Joey is an alumnus of the Eugene O'Neill Theater Center's National Critics Institute, and a script reader for The O'Neill and New Dramatists. Prior to the theater shutdown, he was an Operations Manager at TodayTix.