One Big Break
In 1981, I was in my last year of high school in the suburbs of Toronto. I'd done a bunch of musicals in theatre class (Godspell, Pippin, Fantasticks) but never worked professionally. I got a job bussing tables at a brand-new dinner theatre uptown, O'Neill's. The opening show, starring six young actors in their mid-20's, was a collection of songs (from other musicals) about making it in show biz. It was called, literally, One Big Break. Five nights a week, for months, I'd clear plates and glasses, then sit at the back, by the spotlight, and watch my new, slightly-older friends perform. After one show, I was washing dishes when I overheard the owners, in a kitchen corner, whispering their concerns about Stephen, one of the actors.
"He could barely sing tonight," said Sandra O'Neill, the theatre's namesake. "Well, we don't have understudies, Sandra," hissed the other owner, "what would you suggest?"
"I can do it," I blurted.
They looked over at me, in my apron and my mullet. Sandra smiled, like I was an adorable puppy. "Aww," she cooed, "thanks, hon. It's Eric, right? We'll figure it out, sweetheart."
The next day, in history class, I got called to the front office. This had never happened in my life. The principal's secretary handed me the phone. Sandra O'Neill was on the other end.
"Were you… serious?" she asked, with hesitation.
"Absolutely," I replied, with none. The bravado of eighteen.
I met with the musical director at 4:00 and we ran the numbers. Once. When the actors got there, they looked ashen. Sure, I was their favorite busboy, but…this? We reviewed choreography for about half an hour…then we opened the place for dinner.
And I bussed tables.
At 8:00, the waiters (to the surprise of the patrons) suddenly became the performers. One by one they'd put down their trays and start to sing the opening number. I was the last. The first lines out of my mouth, the first words I ever sang in a professional theatre…
"One good break is really all I need to make the world stand up and cheer…"
It was a pretty good night. I played the role for two more months. I will always have a special place in my heart for Sandra.
And for Stephen McMulkin.
---
Eric McCormack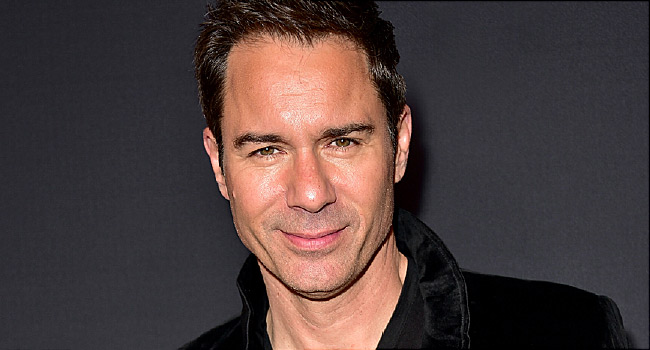 Best known as Will Truman on TV's Will & Grace, Eric McCormack made his Broadway debut in The Music Man. He appeared as a mystery guest star in The Play What I Wrote, starred off-Broadway in Neil LaBute's Some Girl(s) and returns to the Main Stem opposite James Earl Jones in the 2012 revival of Gore Vidal's The Best Man.