By Patrick Jones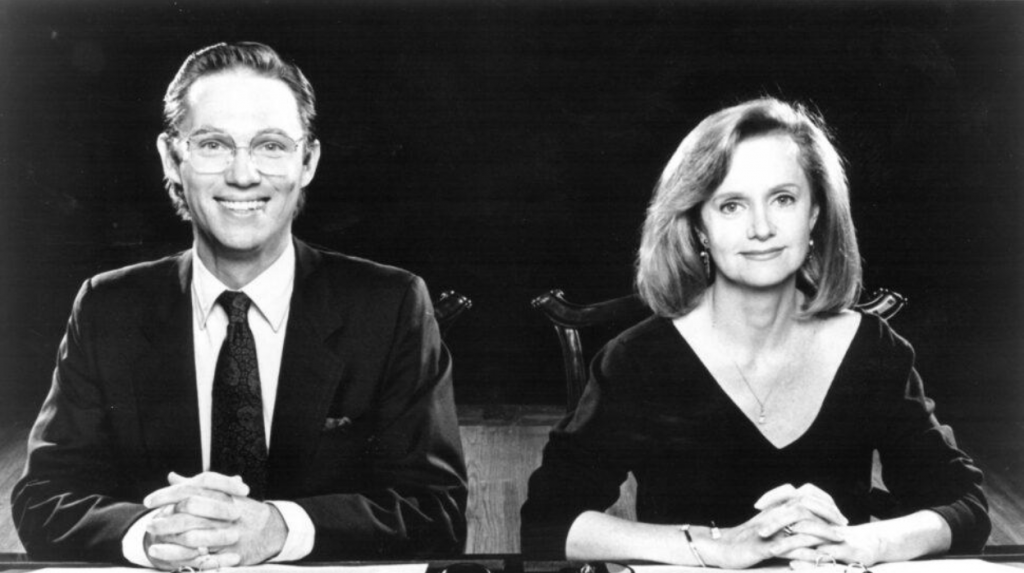 A finalist for the Pulitzer Prize for Drama, A.R. Gurney's Love Letters follows two childhood sweethearts whose correspondence begins with notes and postcards to each other. A performance favorite for big-name actors and actresses, Love Letters is unique in that it requires little to no preparation, and the lines do not have to be memorized. The couple's notes, letters, and cards make up the entire script, and the actors often sit side by side at tables, reading the letters out loud. The play has seen various rotating casts both in its 1989 Broadway premiere and a 2014 revival; notable performers have included Stockard Channing, Swoosie Kurtz, Elizabeth McGovern, Lynn Redgrave, Elaine Stritch, John Rubinstein, Richard Thomas, Mia Farrow, Alan Alda, and Carol Burnett.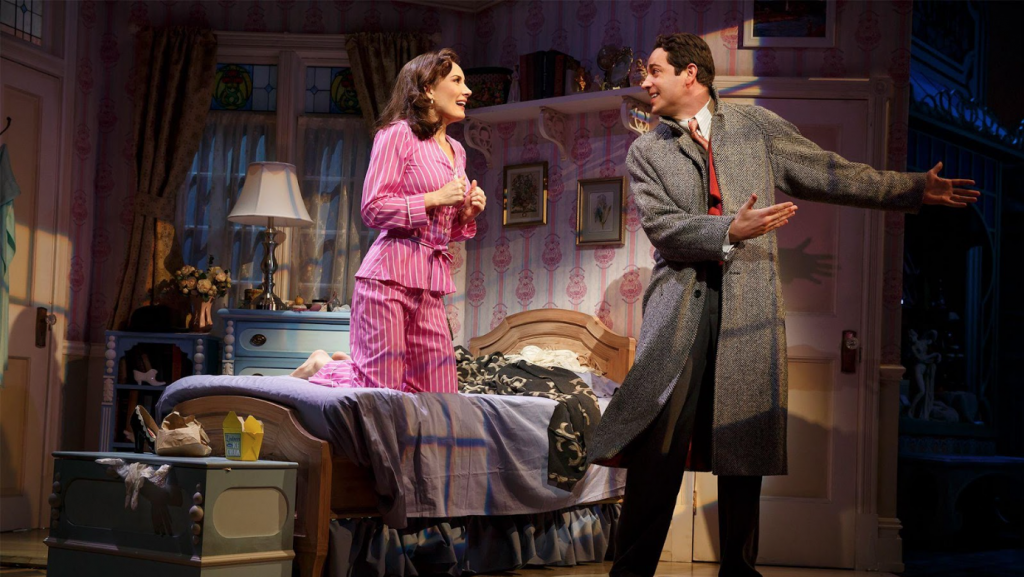 Jerry Bock and Sheldon Harnick caught the love bug when they wrote the score for 1963's She Loves Me. Based on a Hungarian play from the 1930s, the tuner is set in a European perfumery, where two feuding shop clerks have no idea they are in love. They exchange love letters after they both respond to a lonely-hearts ad in the newspaper, unaware that they are each other's pen pal. The original production — starring Barbara Cook and directed by an on-the-rise Hal Prince — played 301 performances. The star-studded 2016 remount, which starred Laura Benanti, Zachary Levi, Jane Krakowski, and Gavin Creel, became the first-ever Broadway production to be livestreamed; it was broadcast on the BroadwayHD service in late June that year and has since aired several times on PBS's "Great Performances." This was partially because the story was modernized in the beloved 1998 rom com "You've Got Mail", fronted by Tom Hanks and Meg Ryan. Bock and Harnick's lovely score includes such standouts as "She Loves Me","Tonight at Eight", "Will He Like Me?", and "Vanilla Ice Cream."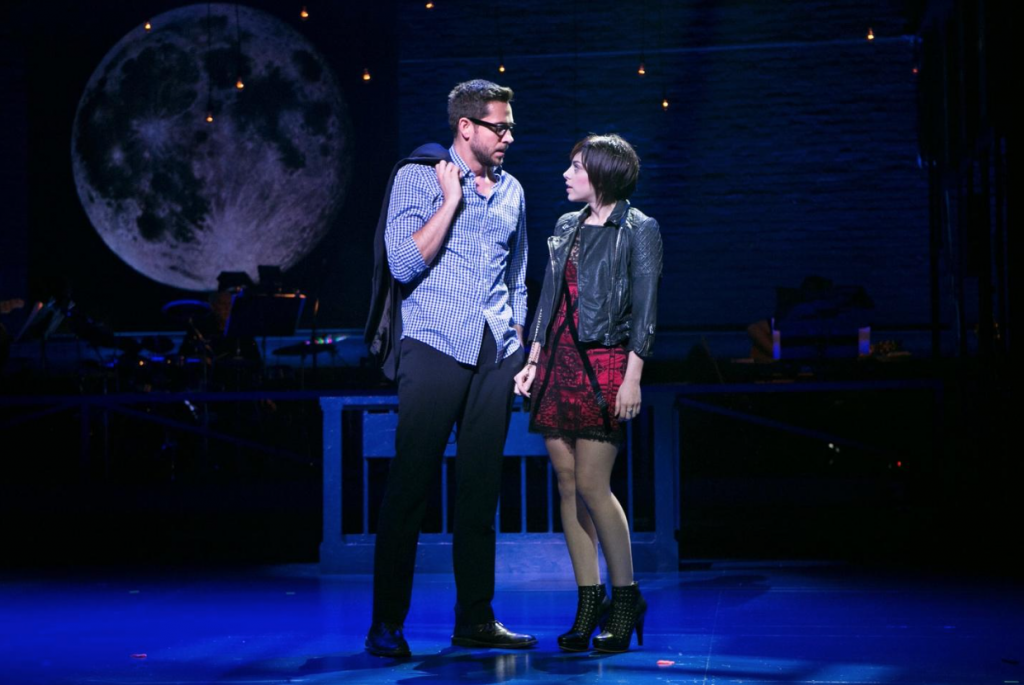 Before Levi starred in She Loves Me, he ordered love in the 2013 musical First Date, his Broadway debut. With a score by newbies Alan Zachary and Michael Weiner and direction by Bill Berry, First Date follows Levi's character on a blind date at a New York City restaurant, where a pleasant dinner with his partner (played by "Smash" alum Krysta Rodriguez) turns into a high-stakes evening. As the date unfolds —leading to musical numbers like "The Awkward Pause", the three "Bailout" songs, and "The Check!" — the other patrons at the restaurant serve as the voices in both of their heads, playing disapproving parents, exes, supportive best friends, and much more. Though the show received mixed reviews, Levi received the bulk of its praise, and his sick burn of an 11 o'clock number, "In Love with You", brought down the house nightly.
In the 1960s, Neil Simon dramatized the relatability of the life of newlyweds learning to cope with each other in his romantic comedy Barefoot in the Park. Set over a four-day period, the play follows an optimistic Corie Bratter and her anxious husband Paul; Corie wants Paul to be more easygoing — and perform actions like running barefoot in the park — as they navigate life's ups and downs. The original Broadway production ran for nearly four years and won a Tony for Mike Nichols's direction.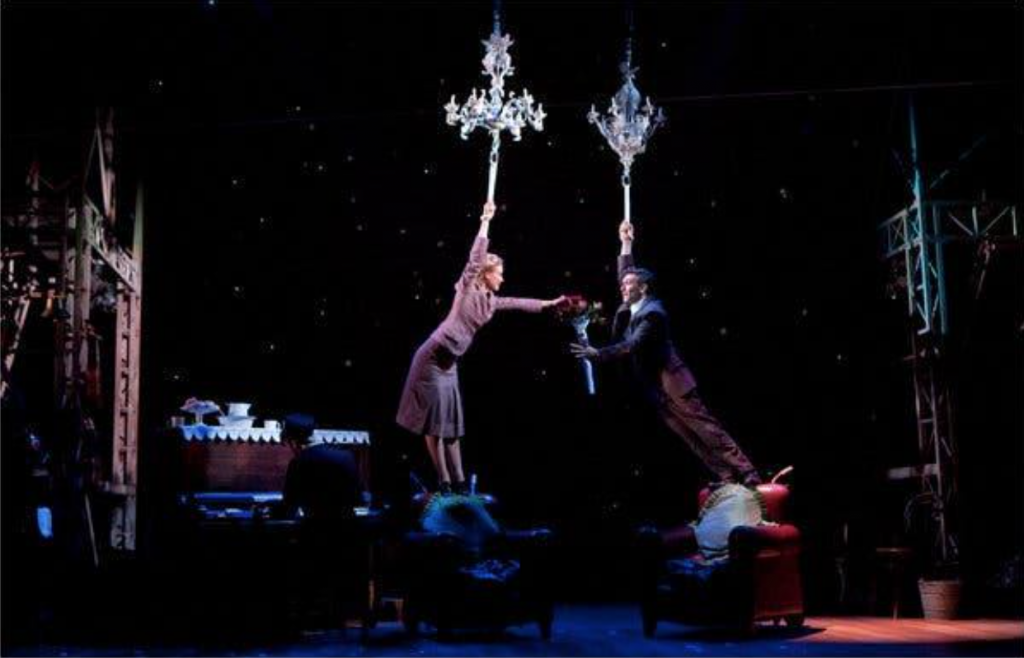 In late 2010, Roundabout Theatre Company presented Brief Encounter, a new melodrama that was a breakout hit in London two years before. This 90-minute play with music combines elements of the 1936 Noël Coward play Still Life, as well as Coward's screenplay for the 1945 film "Brief Encounter" (which was adapted from Still Life). It adds up to a play about a suburban wife and a married doctor who have a chance encounter in late 1930s England and end up falling passionately in love, but they are never able to find fulfillment. The Broadway cast featured an onstage cast of nine, including future Tony winner Gabriel Ebert (Matilda) and future Tony nominee Damon Daunno (Oklahoma!), while a return engagement in London played a six-month run in 2018.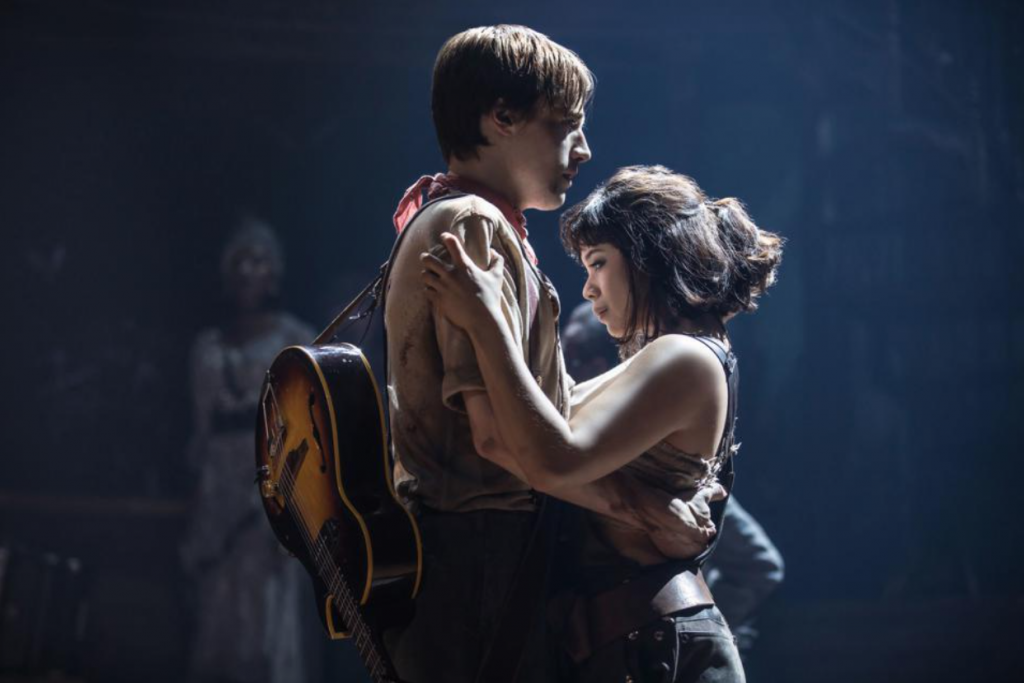 Hadestown, resident of the Walter Kerr Theatre since spring 2019, is a jazz and folk-inflected Greek mythology modernization and the winner of eight Tony Awards, including best musical. Taking audiences on a journey down the road to hell, Hadestown intertwines the love stories of Orpheus and Eurydice and Hades and Persephone. Singer-songwriter Anaïs Mitchell composed Hadestown's score, based off her concept album of the same name; highlights include "Way Down Hadestown", "Wait for Me", "Livin' It Up on Top", and "Our Lady of the Underground."
Beyond Hadestown, there are ample opportunities to see love on Broadway this Valentine's Day. Currently playing the Al Hirschfeld Theatre is the Tony Award winning jukebox musical, Moulin Rouge!, which tells the fictional story of a lovesick writer and a dazzling performer in Paris. & Juliet, playing at the Stephen Sondheim Theatre, is a modern flip of the Shakespeare Romeo and Juliet featuring hits from pop songwriter Max Martin. Coming soon to Broadway are two reinvented retellings of classic fairy tale romances this year; Andrew Lowd Webber's Bad Cinderalla, which opens at the Imperial Theatre in March, and Once Upon a One More Time, featuring the music of Britney Spears and begins performances in May. One of the world's most famous love triangles will take the Vivian Beaumont stage in Lincoln Center Theater's upcoming reimagined revival of Lerner & Loewe's Camelot, which opens in April of this year under the direction of musical theater maestro, Bartlett Sher (The King and I, South Pacific, and currently running at Studio 54, the wonderful Pictures From Home).