In high school, when the Drama department was putting on a new show, the school would block out an entire day's worth of English class periods to be spent in the auditorium watching the 'preview' of that show. Essentially, a couple of scenes and/or a couple of numbers from the show. Of course, I always looked forward to these days because…duh! No class! An hour's worth of entertainment! Singing! Dancing! Loud Talking! Sword Fighting! Not to mention the fact that these student actors and crew got to spend their entire school day doing this! It was awesome. My sophomore year, I'm sitting in the audience for the preview of Romeo and Juliet and my mind was blown. In this production, the Montagues were dressed completely goth with eye liner, chains, fishnets, and hair dye and the Capulets wore mostly khaki preppy style clothes. When the lights dimmed for the moment Romeo and Juliet meet at the ball and 'Colorblind' by Counting Crows pumped through the speakers, I fell head over heels in love. With all of it. And after a rafter-shaking performance of the 'Queen Mab' speech, my fate was signed, sealed, and delivered. I had to be a part of this. I felt it all. The passion, the love, the humor, the rage. All on like a Wednesday at 2:15 in our school's auditorium in the Northwest suburbs of Houston, Texas! Until then, I'd honestly felt quite lost and passionless. But, in that hour, I fell in love, gained confidence and birthed a dream. 'I want to do THAT'.
Later that year, I auditioned for Anything Goes with my friend from history class who had been a part of Joseph and the Amazing Technicolor Dreamcoat the year before. I knew nothing about anything. I didn't have tap shoes, so I took a bunch of metal thumb tacks from my mom's sewing kit and stuck them into the soles of my dress shoes. Man, was I intimidated. I was auditioning alongside the actors I had seen in Romeo and Juliet. They were celebrities to me. I even got to read scenes with them! A few days later, after the cast list went up on the bulletin board and my name wasn't on it, my friend from history class told me that the drama teacher wanted to speak to me after school. I went to his classroom, and he told me I would have gotten the lead role of Billy Crocker had it not been for my subpar grades. I had something special and should be a part of the Drama department. I (kinda) got my grades up, enrolled in Drama class the next year and landed my first role as Theseus in A Midsummer Night's Dream. I went on to play many other great roles at Klein High School, but most importantly, I found my tribe. All of us weirdos and outcasts had a safe place to feel free to be us. We loved each other. We laughed heartily. We dreamed big dreams. We took care of each other. The showmances. The nerves. The celebration. The heartbreak. The gaff tape. The musty smell of that old auditorium. The Chinese drive-thru down the street we went to during tech rehearsal dinner breaks.
And to this day, no matter where I have the privilege of performing…Broadway, Off-Broadway, a reading over Zoom of Ohio State Murders alongside such illustrious talents as Audra McDonald and Kenny Leon…I feel as though I'm back in the Drama department again and everything feels safe and makes sense. The theatre community in New York is full of people with stories just like mine. Who found home in this tribe.
---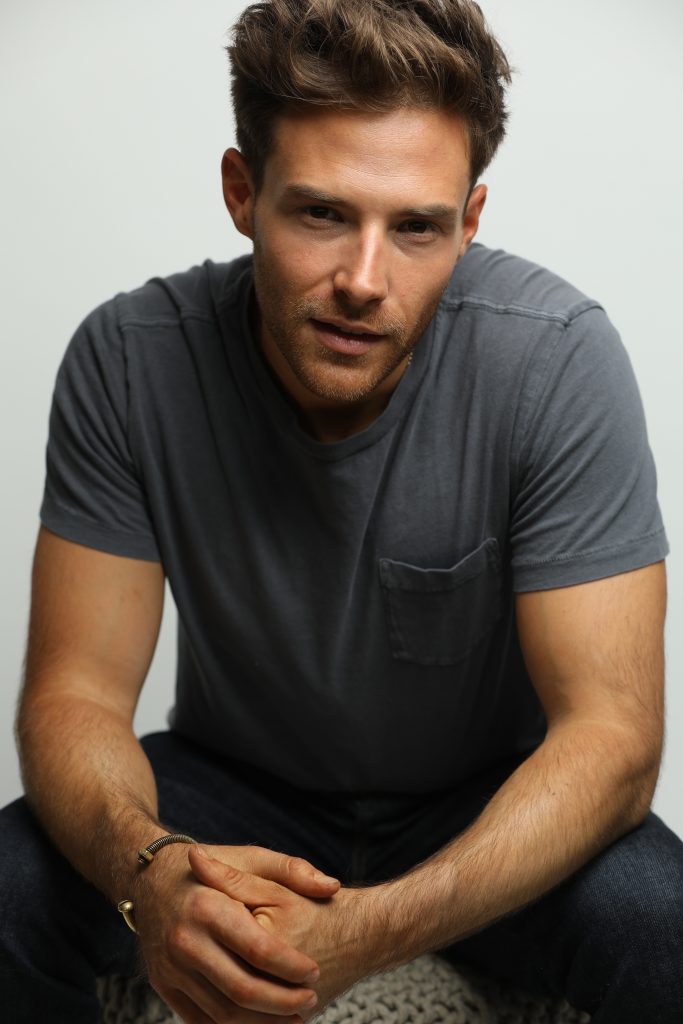 Ben Rappaport played Perchick in the recent revival of "Fiddler on the Roof" directed by Bartlett Sher and was seen in the Roundabout Revival of "Picnic" directed by Sam Gold. He's also known for his appearances in television's "For The People", "Mr. Robot", "Younger" and "Ozark". Rappaport's additional television credits include Fox's "Zoobiquity", two seasons of CBS' "The Good Wife", TBS' "Do It Yourself", USA Network's "Love is Dead", CBS' "Elementary" and NBC's "Outsourced". His film credits include "Better Off Single", "Hope Springs", "The Brass Teapot", "Ask for Jane" and "Landing Up". He can be seen in the Spotlight on Plays production of Ohio State Murders streaming this Thursday through Sunday.