Beginnings
Several months ago the producer, Jeffrey Richards asked me to write about "the play or musical that inspired me to become a director."
The problem was there was no one production that inspired me to think,"I'm going to be a director." There was however, one musical that acted as a catalyst, and ignited my desire to pursue a career in the theater…changing my life forever.
I was eighteen years old and a sophomore at Dartmouth College. I'd had an exciting freshman year and loved being away from home. I was a pre med student working at the local hospital drawing bloods and collecting lab samples, as part of my financial aid package. My parents wanted me to be a doctor, but I had my doubts.
The science courses were killing me. I was struggling with physics and chemistry. And I found myself in the middle of the "sophomore slump." Lethargic, disinterested, doing my laundry every two months whether I needed to or not (I needed to) and changing my sheets less frequently. I didn't know what to do.
To make matters worse, Winter Carnival was coming up and I didn't have a date. One of my classmates said he could fix me up with a blind date from Barnard. Remember, this was 1965 in the days before women on campus.
I said yes.
I'd never been on a blind date, so I bought tickets to everything….the hockey game, the glee club concert, and the Players' production. Friday night we went to the hockey game. Saturday afternoon we heard the glee club, and Saturday night we went to see the student production of Wonderful Town directed by the late great Warner Bentley.
The lights dimmed, and time seemed to stand still. Suddenly brass and percussion erupted from the pit as the orchestra launched into the overture and the curtain went up. The explosion of light and sound and music and dance surpassed every expectation of what I knew happiness to be. I felt like a kid who'd walked into F.A.O Schwartz, barely managing to keep my mouth from hanging open at the spectacle in front of me. Throughout the show I vacillated between the desire to join the eccentric denizens of Greenwich Village on stage, and laughing so hard, I could hardly breathe. Two hours flew by and when the show was over, I knew I had fallen in love. Not with my date, though she was fun, but with the joy filled experience of the show.
That evening changed my life forever.
I dropped premed, majored in English, and acted in every show on campus. Much to my parents' chagrin, I went on to get my MFA in acting at Smith College and came to NY in the fall of 1969 to become an actor. I acted for ten glorious years, until I started directing which is what I've done ever since. But that's another story.
I fell in love at Winter Carnival with Wonderful Town and the joy of theater.
It's a love affair that's gone on for over 50 years.
---
Jerry Zaks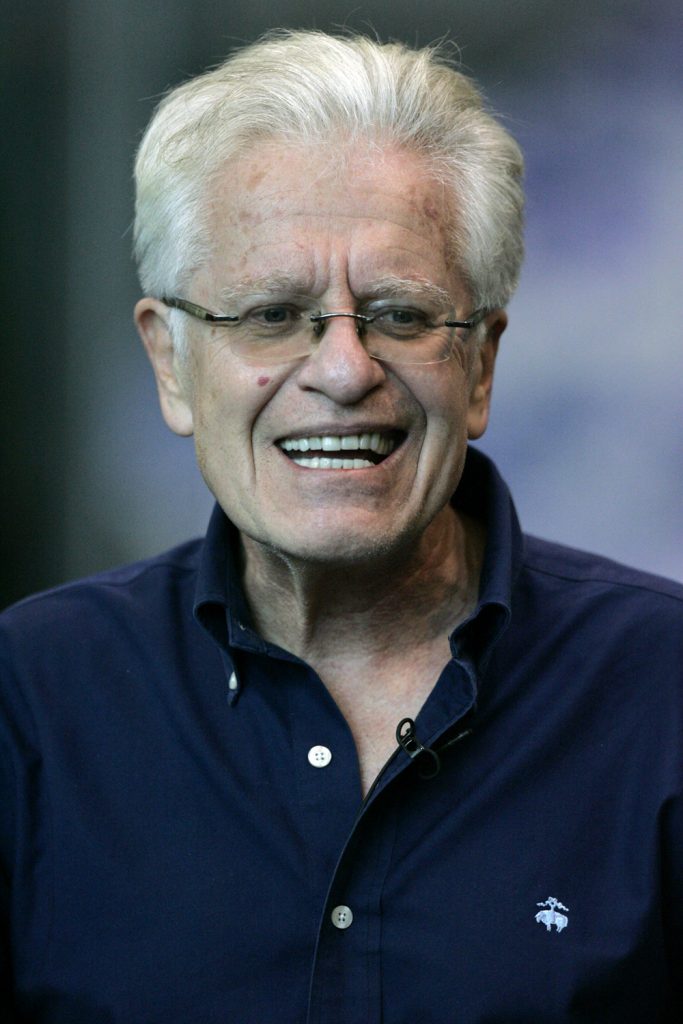 Jerry Zaks is an American stage and television director, and actor. He won the Tony Award for Best Direction of a Play and Drama Desk Award for directing The House of Blue Leaves, Lend Me a Tenor, and Six Degrees of Separation and the Tony Award for Best Direction of a Musical and Drama Desk Award for Guys and Dolls. His recent Broadway Directing credits include Mrs. Doubtfire, Meteor Shower, Hello Dolly, A Bronx Tale, and Sister Act.