2016-2017 is what I would have called my "breakout" season as a young director, I was working on three shows: Lucas Hnath's Red Speedo at NYTW, Alice Birch's Revolt. She said. Revolt Again. at Soho Rep and Branden Jacobs-Jenkins play War at LCT3. I was thrilled!
So I'm known for being rather enthusiastic in rehearsal rooms, and the energy of this season was apparently really sending that enthusiasm into its extremes – hah!
I'm in rehearsal for Red Speedo at NYTW, a lovely sunny room on the third floor… I'm standing with Lucas Hnath and the actors…essentially hyping them up about the fight scene near the end of the play…..as I'm running around the room I joke that it would be amazing if they bounded off the wall in the stage in epic fight mode and proceeded to run to the wall as if to kick off it to punch my imaginary co partner…but instead of kicking off elegantly in epic style….my foot…. explodes through the other side of the wall.
…I was mortified. Luckily the room erupted in laughter and NYTW was ever so gracious about my overenthusiastic mishap.
Needless to say…I don't kick walls anymore!
But the memory brings me joy about returning to rehearsal shenanigans.
---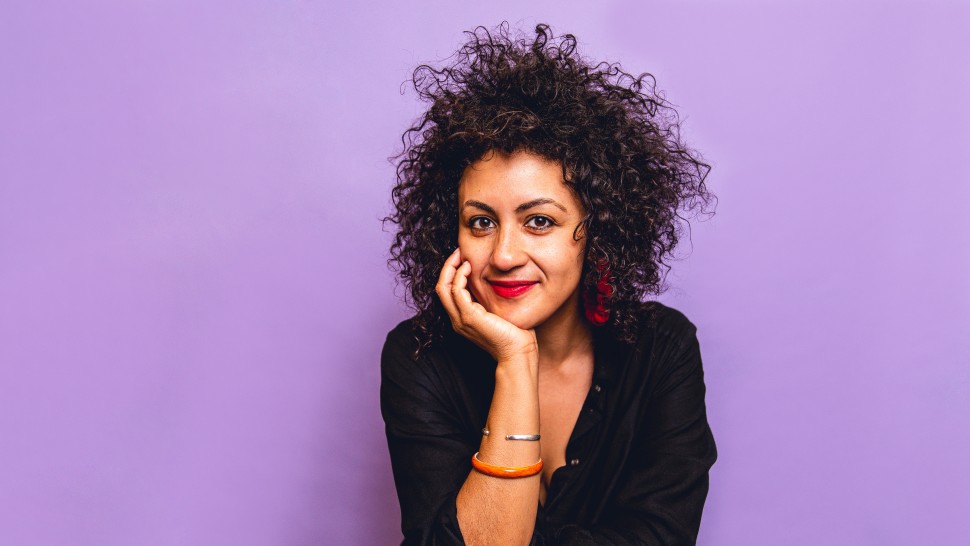 Lileana Blain-Cruz is a recent recipient of a Lincoln Center Emerging Artist Award and an Obie Award for Marys Seacole at LCT3.  Recent projects include Anatomy of a Suicide at The Atlantic Theater Company, Fefu and Her Friends at Theater For a New Audience, Girlsat Yale Repertory Theater, Faust at Opera Omaha, and The House That Will Not Stand at New York Theater Workshop. She won an Obie Award for her direction of The Death of the Last Black Man in the Whole Entire World AKA The Negro Book of the Dead at Signature Theater. She also directed Paula Vogel's The Baltimore Waltz for the Spotlight on Plays series which will stream on April 29th.