Before this reading I hadn't sunk my teeth into a play in 5 years.
I had forgotten how much of a leap it is to truly dive into a character for the first time, and what a thrilling rush it can be…especially when the writing enables you with infinite possibilities. I don't believe there's anything better than that. I was so rusty the first time we read this. I'd completely forgotten how much more challenging theater is as opposed to television. Oh but how awesome it was to be reading the words of one of my favorite playwrights with such incredibly talented people! By the second or third rehearsal I had found my stride and remembered how much fun it is to dig in and play. Especially when working with a director like Anna D. Shapiro who is my personal hero. We did a reading of 'The Heidi Chronicles' back in 2013. She's the woman who taught me to stop apologizing for asking questions in a rehearsal room. I'll never forget the moment:
We were doing table work and discussing a scene, I raised my hand to inquire about a moment I didn't understand and when Anna caught my eye I said, "I'm sorry, but, I have a ques—". She stopped me with this gem of a lesson, "Why are you apologizing to me?? Stop it. Are you sorry for having a question? Do you ever notice how women are the only people who apologize for asking something? It's ridiculous. Men don't apologize when they have something to say. TAKE THE SPACE, Tracee. STOP APOLOGIZING. Now what's your question?"
I never forgot that. It's stuck with me all these years. When I heard Anna was directing this reading of 'Sisters Rosensweig' I said yes without skipping a beat. She's an inspiration.
Hands down the best play I've had the pleasure of performing is Joshua Harmon's 'Bad Jews'. If you know his work, you are aware of what an enormous influence Wendy Wasserstein's writing has been to him. Because I connect so well with Josh's plays, it makes total sense that I'd be head over heels in love with Ms. Wasserstein's characters as well, and the world that she creates in each of her plays.
I am beyond grateful to have been a part of this. Wendy continues to enrich my soul with her magnificent storytelling.
---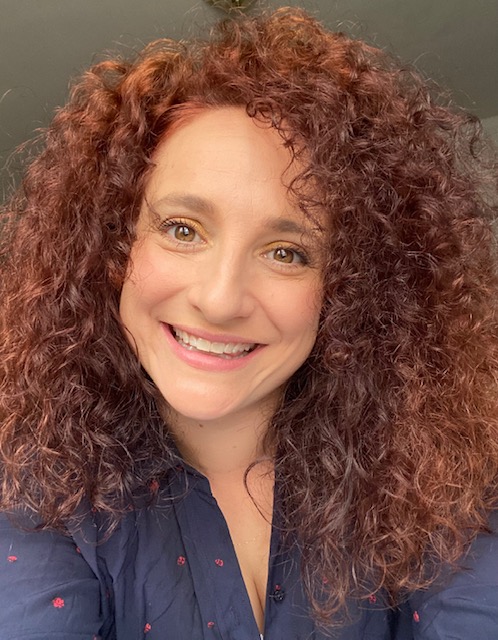 Tracee Chimo Pallero appeared on Broadway in Wendy Wasserstein's The Heidi Chronicles opposite Elisabeth Moss and Jason Biggs. Her other major credits include Harvey opposite Jim Parsons and Irena's Vow opposite Tovah Feldshuh. She starred in the revival of Terrence McNally's Lips Together Teeth Apart at The Second Stage and originated the role of "Daphna" in Bad Jews at Roundabout Theatre Company, for which she earned the 2014 Lucille Lortel Award for Outstanding Lead Actress as well as nominations for an Outer Critic's Circle Award and Drama League Award. Her television credits include The Undoing, Madam Secretary, Orange Is the New Black and Difficult People. Tracee can be seen in The Sisters Rosensweig as a part of the Spotlight on Plays series benefitting The Actors Fund streaming now through Sunday.