Broadway's Best Shows is proud to present Spotlight on Plays, a starry series of livestream readings of Broadway's best plays to benefit The Actors Fund (now the Entertainment Community Fund).
With Jason Alexander, Debbie Allen, Ellen Burstyn, Bobby Cannavale, Alfred Enoch, Carla Gugino, Kathryn Hahn, Kevin Kline, Eric McCormack, Audra McDonald, Mary-Louise Parker, Phylicia Rashad, Keanu Reeves, Heidi Schreck, Alia Shawkat, Meryl Streep, and many more.
The Spring 2021 season of Spotlight on Plays, a celebration of women playwrights, raised over $100,000 for the Entertainment Community Fund.
The seven productions were produced and captured entirely virtually by dedicated digital line production and post-production teams with each show's cast, creative, and crew scattered across the United States and the world. The playwrights and directors were intimately involved in the process and often made adjustments to the material to better adhere to the medium.
We are proud to have given a platform to women playwrights, continuing to make theatre while in-person live entertainment was shut down, and fundraising for those in need in our community while keeping each other safe and healthy.
The virtual series has acted as an incubator for upcoming Broadway productions, with The Thanksgiving Play and Ohio State Murders recently announcing Broadway runs, and more are currently in discussion.
Thank you to our streaming and ticketing partner Stellar Tickets!
---
THE THANKSGIVING PLAY
By Larissa FastHorse
Directed By Leigh Silverman
Starring Bobby Cannavale, Keanu Reeves, Heidi Schreck and Alia Shawkat
Larissa FastHorse's wickedly funny comedy finds a troupe of terminally "woke" teaching artists scrambling to create a pageant that manages to celebrate both Turkey Day and Native American Heritage Month. "A delicious roasting" (The New York Times) of the politics of entertainment and political correctness, The Thanksgiving Play puts the American origin story in the comedy-crosshairs.
Premiered Thursday, March 25th, 2021 at 8:00PM ET
---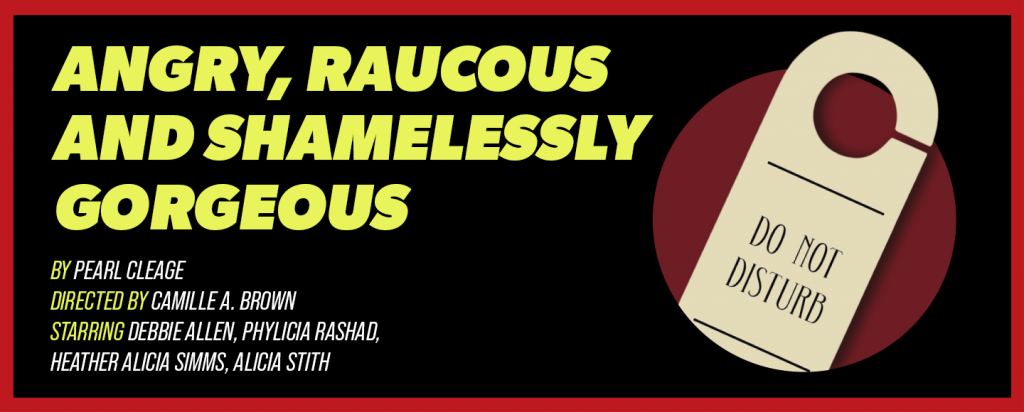 ANGRY, RAUCOUS AND SHAMELESSLY GORGEOUS
By Pearl Cleage
Directed By Camille A. Brown
Starring Debbie Allen, Phylicia Rashad, Heather Alicia Simms, and Alicia Stith
Pearl Cleage's "funny and hopeful" (Georgia Magazine) comedy is all about aging gracefully and gorgeously. Anna Campbell, now 65, sparked controversy when she bared it all on stage years ago. When a theatre festival asks to re-stage the work with a younger actress in her role, dramatic and comic fireworks ensue.
Premiered Thursday, April 8th, 2021 at 8:00PM ET
---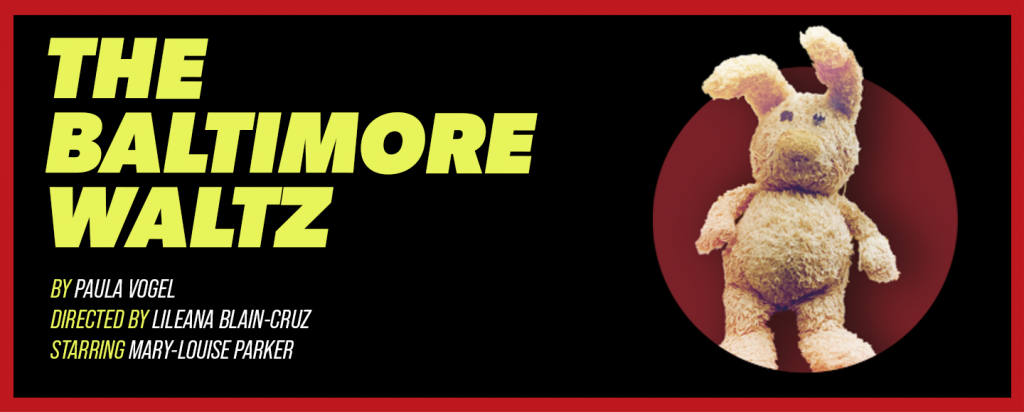 THE BALTIMORE WALTZ
by Paula Vogel
Directed by Lileana Blain-Cruz
Starring Mary-Louise Parker, Eric McCormack, and Brandon Burton
A comic and dramatic fantasia based on the love and adventures of a brother and sister, one of whom has a fatal disease. Winner of the 1992 Obie Award for Best New American Play.
Premiered Thursday, April 29th, 2021 at 8:00PM ET
---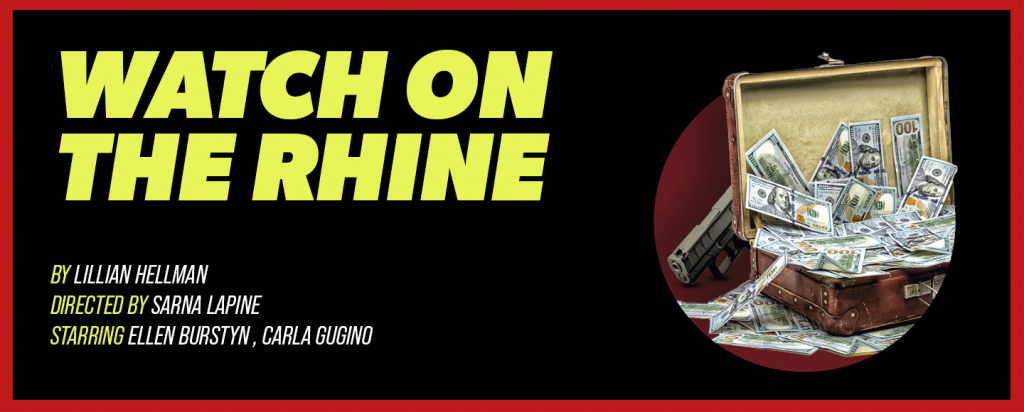 WATCH ON THE RHINE
By Lillian Hellman
Directed by Sarna Lapine
Starring Ellen Burstyn, Alan Cox, Sasha Diamond, Alfred Enoch, Carla Gugino, Luca Padovan, Mary Beth Peil, Gabriella Pizzolo, Neel Sethi, and Jeremy Shamos
Written and set during the rise of Hitler's Germany, Watch on the Rhine is a play about an American family, suddenly awakened to the danger threatening its liberty. Hellman's powerful drama won the 1941 New York Drama Critics Circle Award.
Premiered Thursday, May 13th, 2021 at 8:00PM ET
---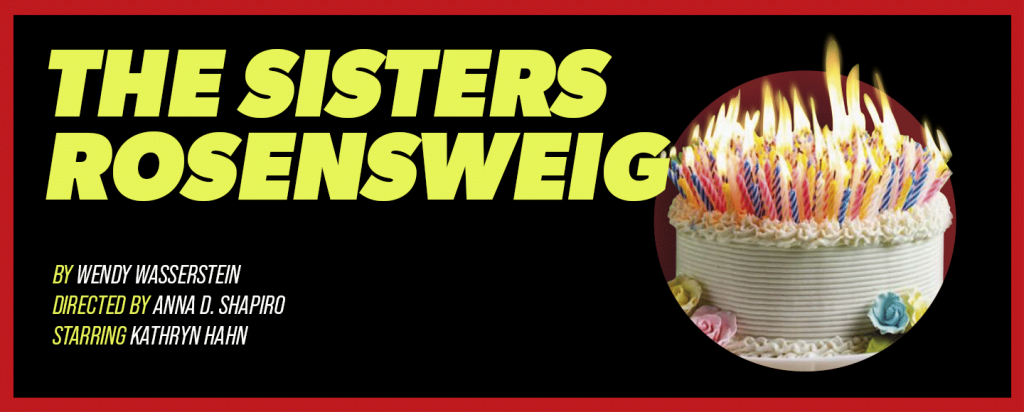 THE SISTERS ROSENSWEIG
By Wendy Wasserstein
Directed by Anna D. Shapiro
Starring Jason Alexander, John Behlmann, Tracee Chimo Pallero, Lisa Edelstein, Kathryn Hahn, Kathryn Newton, Chris Perfetti, and James Urbaniak
Three very different sisters reunite after a lengthy separation and discover humanity, respect, and love in this definitive serious comedy about sisterhood.
Premiered Thursday, May 20th, 2021 at 8:00PM ET
---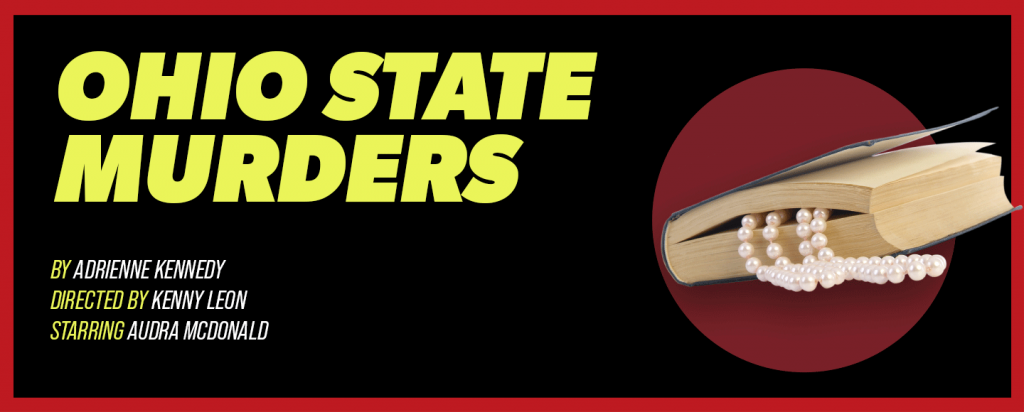 OHIO STATE MURDERS
By Adrienne Kennedy
Directed by Kenny Leon
Starring Audra McDonald, Warner Miller, Lizan Mitchell, and Ben Rappaport
Ohio State Murders is an unusual look at the destructiveness of racism in the U.S. When Suzanne Alexander, a fictional African American writer, returns to Ohio State University to talk about the violence in her writing, a dark mystery unravels.
Premiered Thursday, June 3rd, 2021 at 8:00PM ET
---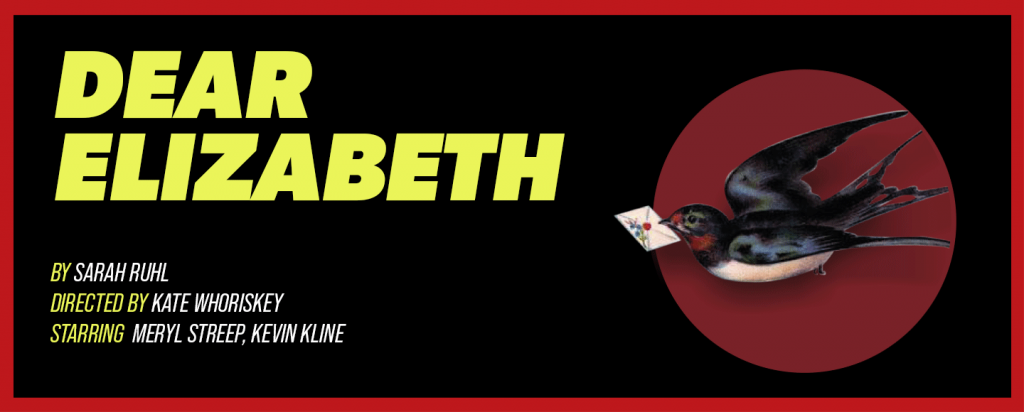 DEAR ELIZABETH
By Sarah Ruhl
Directed by Kate Whoriskey
Starring Meryl Streep and Kevin Kline
Based on the compiled letters between poets Robert Lowell and Elizabeth Bishop, Dear Elizabeth maps the relationship of the two poets from first meeting to an abbreviated affair— and the turmoil of their lives in between.
Premiered Thursday, June 17th, 2021 at 8:00PM ET
---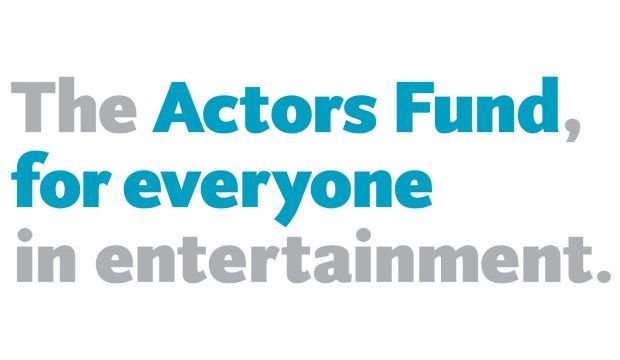 The Actors Fund envisions a world in which individuals contributing to our country's cultural vibrancy are supported, valued and economically secure.
The Actors Fund fosters stability and resiliency, and provides a safety net for performing arts and entertainment professionals over their lifespan.