Written by Neil LaBute
Imagine an American playwright directing a Russian play for a German-speaking audience…and if that wasn't enough, setting it in Czechoslovakia! This is where I found myself just a few years ago at Theater Konstanz, the oldest working theater in Germany (nestled in the South near Switzerland on beautiful Lake Konstanz).
I had worked several times with the artistic director there, a wonderful man named Christoph Nix, along with his fantastic in-house repertory troupe of actors, and I was returning to direct a play on the main stage for the first time. Without hesitation I chose UNCLE VANYA.
It was an immersive dream to create with a company of actors in that way, men and women who work together year round and season after season–it was like coming to live with a family during the holidays with all the ups and downs that you can imagine could come with such an experience. Every actor had been in multiple productions with each other and knew all the tricks and tics of their contemporaries; I was the one play- ing catchup but luckily we were given a generous six weeks in which to discover the heart of the play.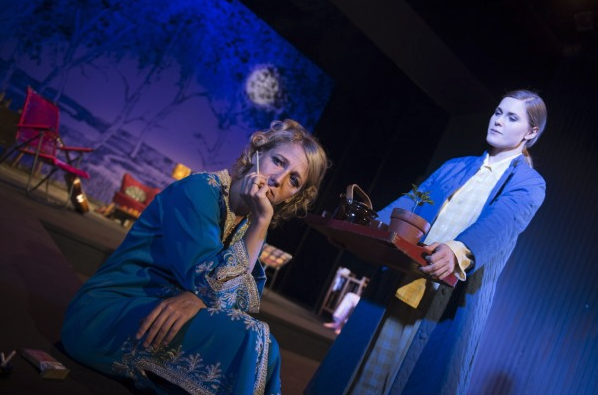 We worked each day in harmony (mostly), pouring over my own adaptation of the play, along with a German translation and a copy of the text in the original Russian (thanks to having an interpreter available to the production throughout). Even after working on my own version for several months, many new and wonderful questions about the play cropped up from the eager actors and myself as we slowly worked our way from one end of the play to the other.
Our production was placed in a very specific time period–the 'Prague Spring' in Czechoslovakia, 1968, just before Soviet tanks rolled through the streets–and it was a great pleasure to watch the colorful design take shape under the guidance of the hugely talented Regina Fraas. Period furnishings, details and costumes augmented a soundtrack of vintage Beatles music.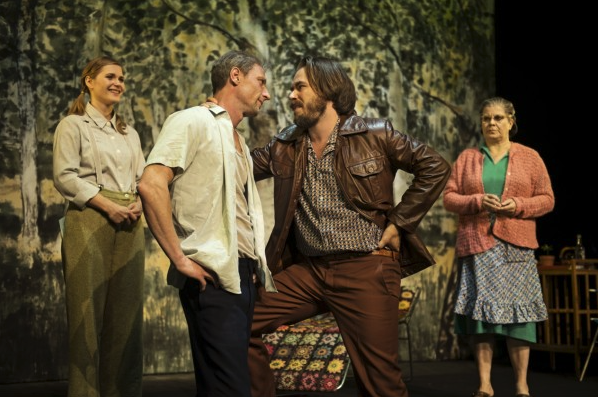 All in all, I spent a wonderful two months in the beautiful lake-side town (a marvel of Medieval architecture) and had an intensive, engrossing and fulfilling experience with a group of actors and technicians who didn't share a common language but shared something far deeper, a profound and endless love for the history and craft of the theater.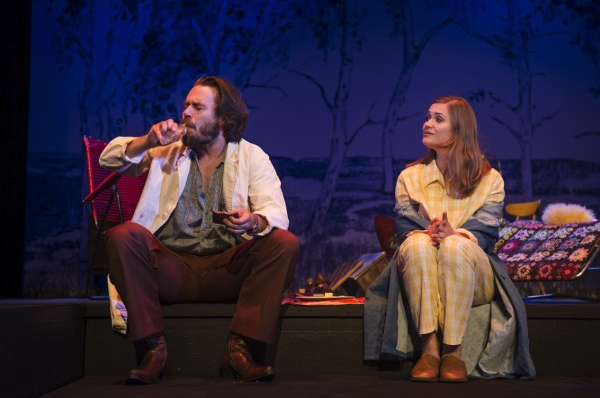 Our VANYA ended like no other production I've ever heard of or seen but I believe we really did seize upon the spirit of Chekhov's play and ran with it…I've never had a greater or more satisfying stage experience in my entire career.
---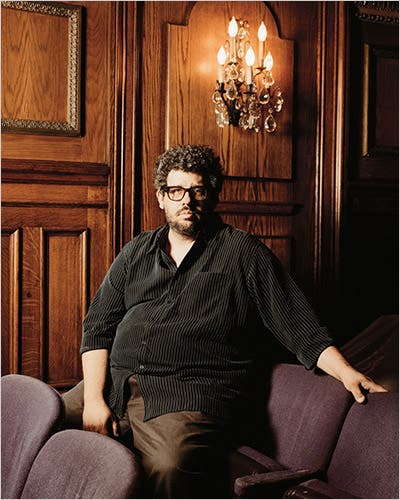 Neil LaBute is one of our most illustrious playwrights, whose body of work includes Reason to Be Pretty (Tony nomination for Play), Bash: Latter-Day Plays, The Mercy Seat, The Distance From Here, Autobahn (a collection of five of his one- act plays), Fat Pig and Some Girls. His motion picture output is equally impressive, as writer and director, including: In the Company of Men (New York Critics' Circle Award for Best First Feature and the Filmmakers' Trophy at the Sundance Film Festival), Your Friends and Neighbors, Possession, and The Wicker Man.
Please tune in beginning Thursday, November 19th at 8pm through Monday, November 23rd to see Neil LaBute's World Premiere adaptation of Anton Chekov's UNCLE VANYA. Tony Award winner Alan Cumming takes on the titular role joined by Constance Wu, Emmy Award winner Samira Wiley, K. Todd Freeman, Anson Mount, Mia Katigbak, Manik Choksi and Academy Award Winner Ellen Burstyn. Gabriel Ebert narrates the proceedings in an evening directed by Danya Taymor (Heroes of the Fourth Turning). Tickets from $5 and are available only on TodayTix. Proceeds go to benefit The Actor's Fund.