By Katie Devin Orenstein
Which Broadway directors gave onstage performances before leaping to the other side of the table? Find out below!
George Abbott
The larger-than-life Abbott, who lived until he was 107, directed over 50 Broadway shows, including the original productions of Pal Joey, On the Town, The Pajama Game, Once Upon a Mattress, and A Funny Thing Happened on the Way to the Forum. He made his Broadway debut as an actor in The Misleading Lady all the way back in 1913.
Michael Arden
This year's Tony winner for Best Direction of a Musical for Parade, Arden made his Broadway debut as an actor in the 2003 revival of Big River, and also performed in Twyla Tharp's The Times They Are A-Changin'.
Vinnette Justine Carroll
Vinnette Carroll became the first Black woman to be nominated for a directing Tony in 1973, for Micki Grant's Don't Bother Me, I Can't Cope. She was nominated for both directing and writing the book of Your Arms Too Short to Box With God in 1976. Her numerous acting credits include the 1961 revival of The Octoroon.
Gower Champion
Champion was the original director and choreographer of hits like Bye Bye Birdie, Hello, Dolly!, and 42nd Street. He got his start as a dancer in 1940s revues like The Streets of Paris.
David Cromer
In between directing The House of Blue Leaves and The Band's Visit on Broadway, Cromer found time to play racist Homeowner's Association member Karl Lindner in Kenny Leon's revival of A Raisin in the Sun, as well as appear opposite Jeff Daniels in the pilot of HBO's The Newsroom. He is also currently starring in an off-Broadway production of Uncle Vanya.
Graciela Daniele
Graciela Daniele started her career as a dancer for legends like Bob Fosse and Michael Bennett – she was in the original company of Follies, and was the original Hunyak, a.k.a. Uh-Uh in "Cell Block Tango," in Chicago. She's since choreographed 9 Broadway shows, and directed and choreographed another 6, including Once on this Island. She is the only Latina nominee in history for Best Choreography and Best Direction of a Musical at the Tonys, and she won a Lifetime Achievement Tony in 2020.
Graciela Daniele's Tony-nominated choreography:
Bob Fosse
Before he was the legendary director-choreographer of Pippin, Chicago, The Pajama Game, Sweet Charity, and the director of movies like Cabaret and All That Jazz, he made his Broadway debut as a dancer in the forgotten 1950 revue Dance Me a Song. He understudied the role of Joey in the 1953 Pal Joey revival that turned it into a hit, and played the role at City Center in between choreography jobs in 1963.
Maria Friedman
Friedman will direct this fall's upcoming revival of Merrily We Roll Along. She is a celebrated Sondheim interpreter, and earned Olivier awards for her performances as Fosca in Sondheim's Passion, as well as Mother in Ahrens and Flaherty's Ragtime.
Tony Goldwyn
Tony Goldwyn is co-directing the upcoming Pal Joey rework at City Center, but he's best known to television audiences as Scandal's President Fitz, and he's also going to appear this summer in Christopher Nolan's Oppenheimer.
Kenny Leon
While Kenny Leon was the artistic director of Atlanta's Alliance theater in the 1990s, he also found time to act in a number of TV shows– including The Rosa Parks Story, starring Angela Bassett. He won his Tony for directing A Raisin in the Sun in 2014, and is next represented on Broadway with Purlie Victorious, opening this fall.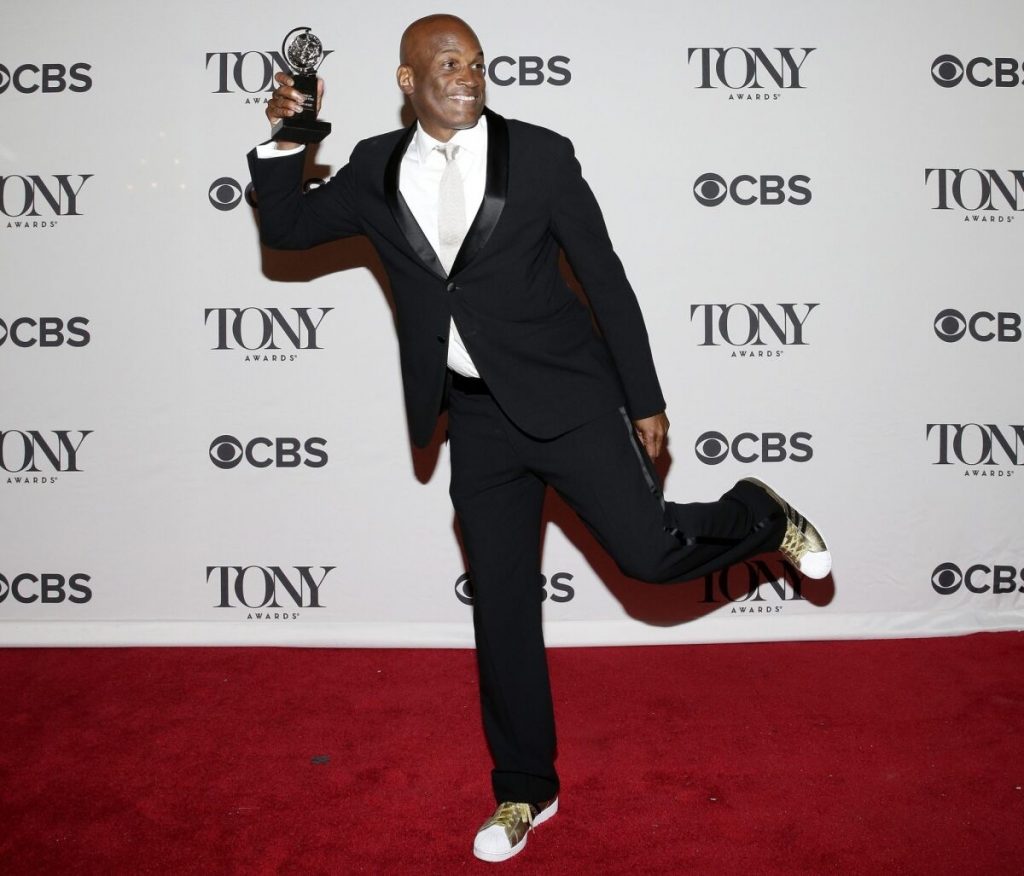 Patrick Marber
Marber actually began his career in British sketch comedy. He then began writing for the English stage, and wrote and directed Closer, which transferred to Broadway in 1999 and was turned into a film directed by Mike Nichols in 2004. He is now known best for his work directing Tom Stoppard plays, including 2017's Travesties and this season's Leopoldstadt, for which he won his first Tony award.
Jerry Mitchell
Jerry Mitchell started dancing on Broadway as a replacement in A Chorus Line. He worked his way up to being Jerome Robbins' assistant on Jerome Robbins' Broadway, and choreographed You're a Good Man, Charlie Brown in 1999. His first time directing on Broadway was the beloved Legally Blonde.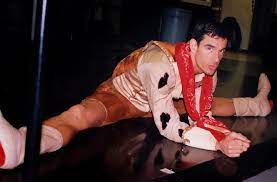 Casey Nicholaw
Nicholaw, who won a Tony this year for choreographing Some Like It Hot, was an ensemble member in 8 Broadway shows, including dancing Susan Stroman's choreography in Crazy For You, and understudying Horton the Elephant in the original Seussical. Those performance chops came in handy this March, when Nicholaw went on as an emergency understudy in Some Like It Hot.
Jerome Robbins
Robbins, the legend at the helm of West Side Story, Fiddler on the Roof, and Gypsy, was born Jerome Rabinowitz, and began his career as a dancer in the 1920s in Yiddish modern dance companies. He was also a soloist with American Ballet Theatre in the early 1940s, and danced in George Balanchine's Broadway revues. He choreographed Fancy Free for ABT, which he and Leonard Bernstein then transformed into his first Broadway choreography credit, On The Town.
Ruben Santiago-Hudson
Santiago-Hudson was Tony nominated for his direction of August Wilson's Jitney, and has acted in three other Wilson plays on Broadway. He also wrote, directed, and starred in his one man show Lackawanna Blues.
Jessica Stone
Stone made her Broadway directing debut this year with Kimberly Akimbo, but her many credits as a performer include Frenchy in the 1994 Grease revival and replacing Sarah Jessica Parker as Rosemary in the 1996 revival of How to Succeed in Business Without Really Trying. Her next project is directing the Broadway-bound Water for Elephants, which just premiered at the Alliance Theatre in Atlanta.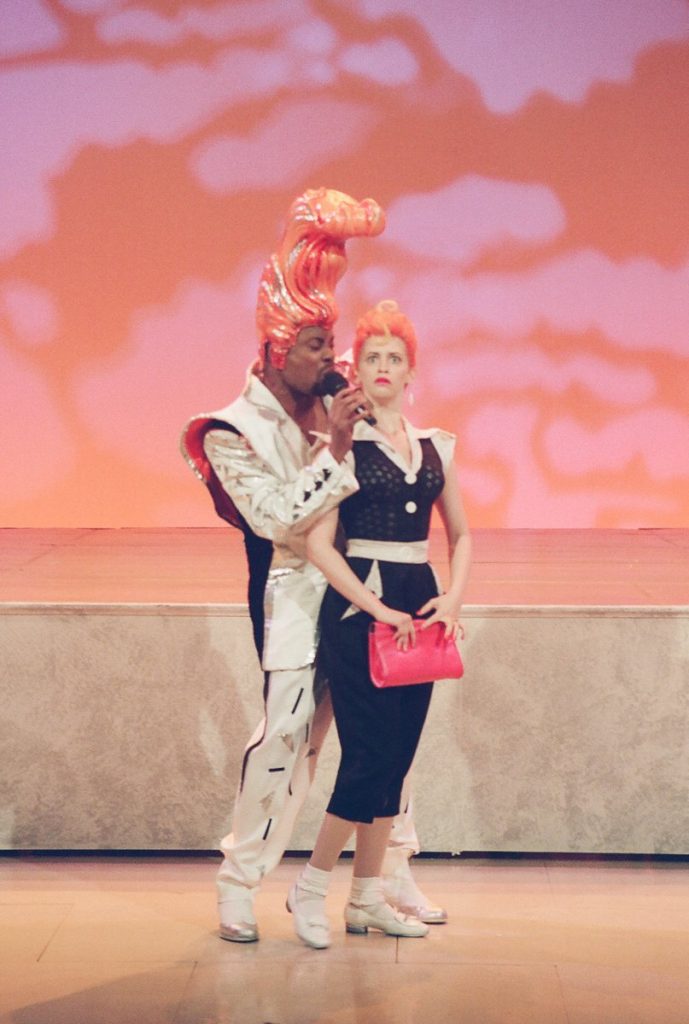 Susan Stroman
Five-time Tony winner Susan Stroman, represented on Broadway this year with New York, New York, made her debut as a dancer in the country Western musical Whoopee! in 1979.
Schele Williams
Schele Williams, who will direct the upcoming revivals of The Wiz and Aida, was an ensemble member in the original production of Aida in 2001.
Williams understudied the title role in Aida – here she is singing "Easy as Life" from that show:
Jerry Zaks
Jerry Zaks is a four-time Tony winning director, including for his Broadway directing debut, The House of Blue Leaves. He's also known for lavish revivals like Hello, Dolly! and The Music Man. His Broadway resumé goes back quite far – he originated the role of Kenickie in Grease.