By Linda Armstrong
"I am a black playwright, I am not a playwright who happens to be black…I am very happy writing about black people. I do not have to write about anybody else."
Black playwrights have the sacred responsibility of depicting the lives of African American people on stage in a way that is honest, candid, engrossing and inspiring. They are charged with telling stories of Black families that show their love, care, vulnerability, conflicts, spirituality and their beauty. One playwright who definitely understood this sacred duty was the late Leslie Earl Lee. Lee was also a director, and professor of playwrighting and screenwriting. His commitment to authentically depict the lives of Black families is beautifully evidenced by his brilliant, Tony nominated and Obie and Outer Critic Circle Best Play Award winning drama, "The First Breeze of Summer". The play tells the story of Gremmar, the matriarch of the Edwards family and of the secrets and flashbacks to her youth that she shares on a hot June weekend with her family in Northeastern Pennsylvania.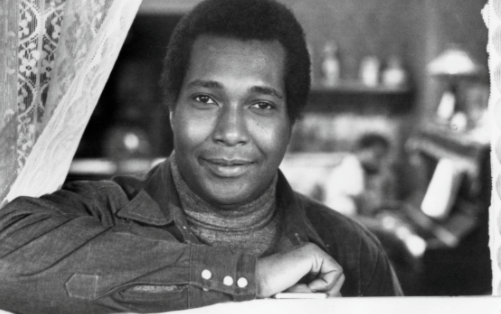 This play was close to Lee's heart, as it was an autobiographical work and the grandson character of Lou, was him as a teenager, getting ready to graduate high school, dealing with issues of sexuality and his blackness and then learning of the devastating secrets in the past of his beloved grandmother. Lee was born in 1930 in the town of Bryn Mawr, Pennsylvania and grew up in a close, middle-class family. The secret that his character learns on that weekend in June, is that his grandmother had a scandalous past– especially for those times–she had three children, each by a different man and none married her. Gremmar shares her secrets of these three lovers–Sam Green, a Black man, Briton Woodward, a White man and Harper Edwards, a Black man–through flashback scenes. Gremmar feels that her life is nothing to be ashamed of and that she has been a useful person in her family. Lee's creation of the Gremmar character demonstrates his ability to realize that everyone is human and dealing with feelings of love and passion and sometimes those feelings can result in actions that can impact people's lives and those of their family members.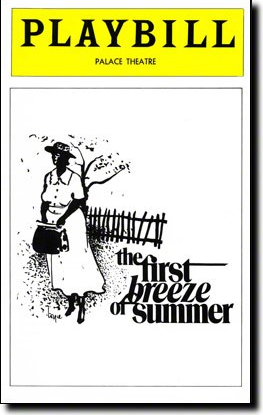 The messages behind "The First Breeze of Summer" are definitely timeless. Bruce Webber of the New York Times, wrote after Lee's death on January 20, 2014, that his work "focused on stretching the boundaries of the African-American experience as it was portrayed on the stage." In an interview in 1975, Lee said, "I want to expand the thinking of Blacks about themselves." Lee wanted Black people to see themselves, look deeper into who they are and embrace their beauty—that of the mind and the body. And he succeeded in bringing his vision of Blacks expanding their minds with regards to themselves, certainly with "The First Breeze of Summer."
The production was first performed by the Negro Ensemble Company at St. Marks Playhouse in the Village, on March 2, 1975. It was subsequently transferred to the Palace Theatre on Broadway, where it previewed on June 7, 1975 and opened on June 10, 1975. The production, directed by Douglas Turner Ward, featured a stellar group of African American actors including Frances Foster as Gremmar; Reyno as Lou Edwards; Janet League as Lucretia (Gremmar's younger version); Barbara Montgomery as Aunt Edna; Moses Gunn as Milton Edwards; Charles Brown as Nate Edwards; Carl Crudup as Sam Greene; Douglas Turner Ward, yes the director, as Harper Edwards and Mosely Anthony McKay as Briton Woodward. Understudies included Bill Cobbs and Samm-Art Williams. The play ran 48 performances.
The play was so well received that on January 28, 1976 it was presented on television as part of Great Performances with the Broadway cast.
Demonstrating the timelessness of this drama, the Signature Theatre Company brought it back in 2008, as it did a tribute to the Negro Ensemble Company. I am thrilled to say that I was fortunate enough to see this rendition of the production, which was brilliantly directed by Ruben Santiago-Hudson. The cast was superb! There was Leslie Uggams as Gremmar; Jason Dirden as Lou Edwards; YaYa Da Costa as Lucretia; Gilbet Owuoro as Sam Green, Quincy Dunn-Baker as Briton Woodwood; John Earl Jelks as Harper Edwards, Brandon Dirden as Nate Edwards; Keith Randolph Smith as Milton Edwards; Brenda Pessley as Aunt Edna.
September 29, 1987, Lee was a guest speaker in the University of Connecticut's course—Black Experience in the Arts and this holder of a M.A. in Theatre from Villanova University, told students, "Now, I am a black playwright, I am not a playwright who happens to be black…I am very happy writing about black people. I do not have to write about anybody else." Lee puts his writing behind his words as he created numerous plays that depicted Black life including: "Elegy for a Down Queen" in 1970, which began his New York City career at La MaMa Experimental Theatre; in 1971, also at La MaMa he did "Cops and Robbers". He returned to La MaMa in 1997 with "Love in the Eyes of Hope Dies Last." Lee's other works included "Black Eagles" about Black fighter pilots in Italy in World War II; "Ground People," (originally called "The Rabbit Foot", about Southern black sharecroppers and visiting minstrel-show performers in the 1920's. "Blues in a Broken Tongue," focused on the daughter of a family that had moved to Russia in the 1930s as an escape from racism and discovered a pile of recordings by Billie Holiday, Paul Robeson and others and reconsidered her heritage. "The War Party," was about the conflicts within a community of civil rights organizations in the 1960s. "The Book of Lambert" written in the 1970s, set on an abandoned New York subway platform, showed a black intellectual despairing over the loss of the white woman he loved. "Colored People's Time", goes from the civil war through to the dawn of the civil rights movement in a series of vignettes. "Hanna Davis" was a play about a well-to-do black family.
Lee's other creative contributions included television scripts including an adaptation of Richard Wright's short story "Almos' a Man." He also did collaborative work with composer Charles Strouse and lyricist Lee Adams in a musical, "Golden Boy" in 1989 at the Coconut Grove Playhouse. They teamed up again for a musical on Rev. Dr. Martin Luther King Jr. that showcased him as a teenager in Atlanta to the Montgomery Bus Boycott of the 1950s. The show was mounted in 2011 at the Kraine Theater.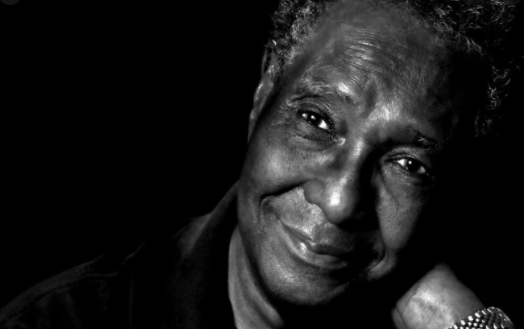 While "The First Breeze of Summer" was Lee's only work to make it to a Broadway stage, his works have been performed in off-Broadway and regional theaters, which means that his message of black self-discovery, pride, love and beauty has been experienced by generations and should continue to be known by many more.
Linda Armstrong is a theatre critic with the New York Amsterdam News and Theatre Editor for Neworldreview.net, a global online magazine.