By Robyn Roberts
Jayne Baron Sherman has produced a wealth of Broadway shows and her IBDB reads like a laundry list of the theatre's best hits since the early aughts. From 2004's A Raisin in the Sun to the long-running Kinky Boots ten years later, Sherman seems to know good storytelling and what might resonate with a wide audience. So we wondered—what inspires Jayne Baron Sherman to want to be a part of a new production? Luckily for us, Sherman obliged. Read on for the producer's reflections on seeing more headscarves in the audience on Broadway, and the timely stage debut of a 91 year old author.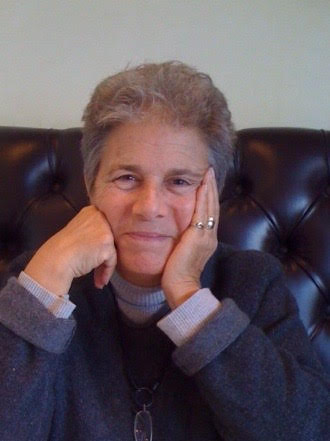 On the phone with Sherman, we dove right in. What inspires this producer to take on a new Broadway production? Sherman didn't hesitate to answer, telling us that a story must touch her in a personal way, that she must feel compelled to share these stories and experiences with others. "It must touch my heart and soul, yes, but it also needs to have some impact on the world," Sherman says. "Therefore, no fluff, but a chance to see everyday lives differently, through a new window." Keeping her producer's hat firmly on, Sherman adds that a new production must be commercially viable too, and that her instinct for this isn't always right, but admits to having a pretty decent track record commercially, and we'd agree to that.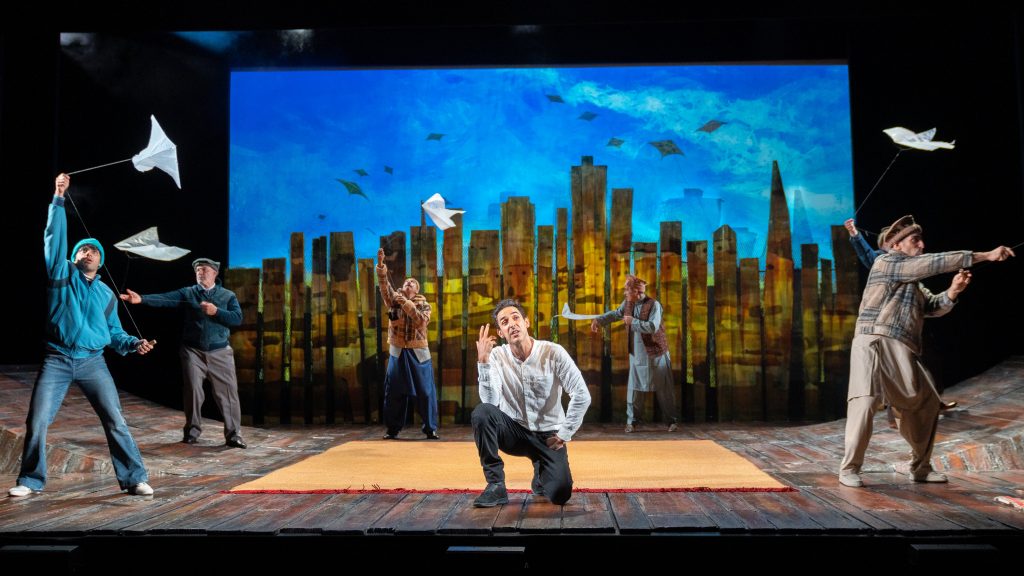 For the current production of American novelist Khaled Hosseini's The Kite Runner, adapted for the stage by Matthew Spangler, Sherman tells us that two things have stuck with her most each time she sees it live (which is frequently): The sincere diversity, for starters, does her heart good. "Seeing more women in the audience with headscarves, it sticks with you," she says. "Witnessing the way the audience is touched by the performances of the actors, and the actors themselves, feels new each time. Each production brings out a new reaction. The majority of times, they jump to their feet and cheer when the lights go on, which is unique for a play—usually reserved for musicals—but it's a story of redemption that ends on an uplifting redemptive note, which is rewarding in storytelling."
Sherman goes on to explain that certain scenes from The Kite Runner still bring her to tears after so many times, and seeing the audience react similarly to that is special. "This is a fully authentic cast of fine actors that are so happy to be a part of this production. They are not out of central casting. They have been refugees themselves, or have immigrant family members. They've lived the life to truly share this window with you. It's an experience."
The Kite Runner on Broadway is a must-see experience indeed, and one that will close soon, at the end of this month.
Speaking of current productions, we were curious about what Sherman thought was inspiring Broadway of late, so we asked her. We especially wanted to know if the producer thought there were any current parallels to the shows, whether that be nostalgia exacerbated by the pandemic, politics or pop culture or all of the above. Turns out, nostalgia will always play a leading role in audience demand, but quality content comes to mind too. "Showgoers are simply thrilled to be back", Sherman tells us. "Nostalgia is always a big deal for viewers, and maybe more so right now. Into The Woods has a host of celebrity actors, which is a draw for out of towners especially. The Kite Runner is probably more timely now than during its London run. Especially with Afghanistan today, Ukraine, and Iran, most notably recent. The Kite Runner has adopted four different non-profits helping Helping refugees and women to resettle, and aiding women with diminished rights in Afghanistan, and other essential, timely and localized needs. We put inserts in Playbills with QR codes to get involved, and we have them on signage in the lobbies as well. These are vetted organizations and we're finding that more and more people today want to help beyond their own backyards."
As for what's currently inspiring Sherman? We wanted to know where she goes for inspiration, and how she stays creatively motivated to keep going. It's the old art of people watching for this producer. "I'm always looking for ways to expand people's horizons and views, to help them see things a bit differently. As an activist in the LGBTQ+ community for years, I'm constantly inspired by storytelling that touches people in unfound ways and opens their eyes a bit wider. The 'touching' doesn't need to be a hammer, it can be a nudge which can actually be more effective." Sign us up for people watching with Jayne, stat.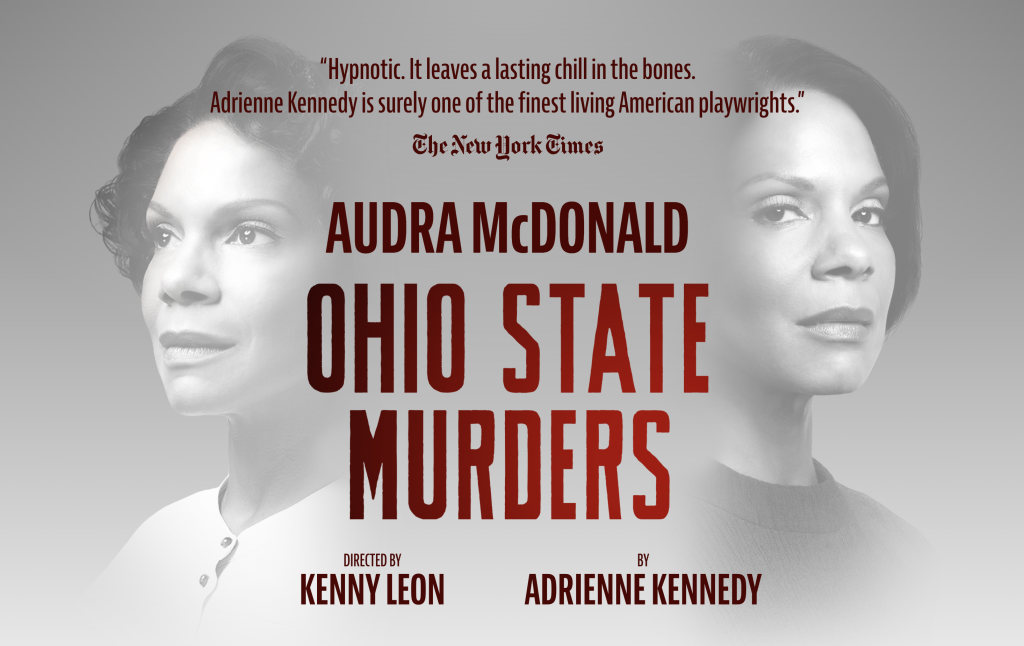 Finally, we wanted to know if Sherman could share any small tidbits about her upcoming production of Ohio State Murders, which debuts on Broadway in December. Giving us just a taste in order to entice us into the theatre for more, Sherman exudes excitement that's a bit harder to contain. "It will be a very interesting evening of theatre! Audra McDonald plays a novelist, and she also plays herself as a younger college student. This is a cast of five actors and it unravels as a mystery—a whodunit—so the audience will be thoroughly engaged! There's an exploration of race dynamics and how that's unfolded over the years, which plays into the mystery of the story. Seeing this production live will be a riveting evening of 75 or 80 minutes total but it's a big one. And, another absolutely thrilling main dish of this show—it's the author, Adrienne Kennedy's Broadway debut at 91 years old. Her debut will open the new James Earl Jones Theatre, a gorgeous spectacle to witness on its own."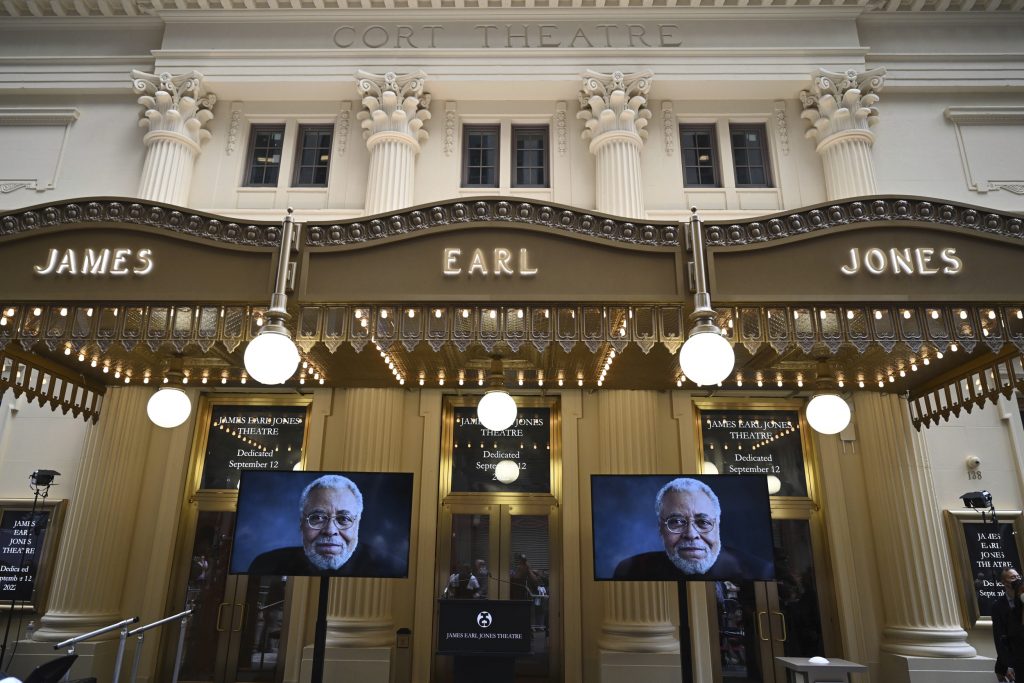 Another noteworthy honor from the incredible playwright Adrienne Kennedy—in 2022 she became the sixteenth recipient of the Gold Medal award from the American Academy of Arts and Letters for Drama. Only two awards in the rotating categories have been given each year since 1909, and the Drama list includes such talent as Eugene O'Neill, Arthur Miller, Tennessee Williams, and Sam Shepard, to name a few.
Many thanks to Jayne Baron Sherman for allowing us to pick her Broadway-loving brain.
Be sure and see The Kite Runner before its New York close this month, and get your tickets for this December's production of the must-see mystery, the Ohio State Murders.