How the cast of Broadway's booziest show is cocktailing in quarantine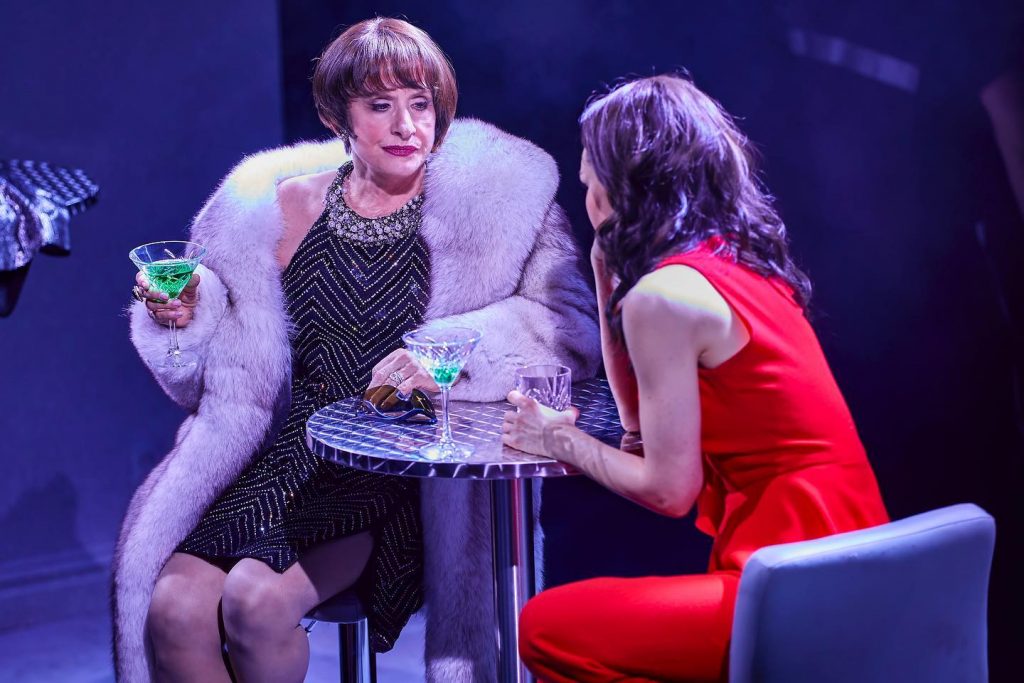 Perhaps the most famous tribute to boozy libations ever written for the stage is the showstopping 'The Ladies Who Lunch' from Sondheim's Company. And that satirical ode to hat-wearing society ladies and their vodka stingers is only the tip of the iceberg in how much stage time in the musical is devoted to imbibing. Cocktails aren't only in the show, they're so prominent that Maker's Mark practically deserves a Best Supporting Actor nomination.
With at-home cocktail hours seeing a resurgence and liquor stores deemed essential businesses, there's no better time to partake in the ritual of winding down the day (or, hey, livening up your lunch a la Joanne) by mixing yourself a boozy beverage.
We caught up with some of the cast of the current Broadway revival to get their advice on how to drink up in style while staying home.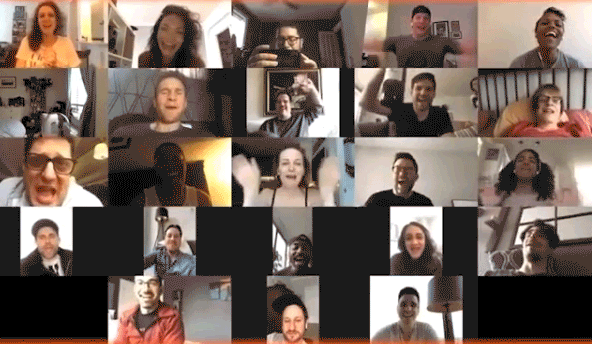 Join a Virtual Happy Hour
Many of us are connecting for happy hour with family and friends via Zoom, Skype, and Facetime, and the cast of Company is no different (stars, they're just like us!).
For Stanley Bahorek, there's no question that catching up over cocktails has been crucial for lifting his spirits (pun intended!) and even cutting loose and blowing off steam during a stressful time. "Late one evening I had a virtual happy hour with my three dear friends who are all moms turned at-home-teachers for their kiddos. They are heroes! They needed that late-night drinking session, and it was great to catch up and virtually toast each other."
Kyle Dean Massey is almost enjoying these virtual cocktail dates more than the in-person ones: "In a strange way they feel more intimate than having a cocktail with someone at a bar. I think because you're in your homes, there is no loud music and there are no other distractions from other patrons or servers. We also all have the understanding that we've got nowhere else to go, so for all of my virtual happy hours, the conversations have been generous and relaxed. It's been lovely!"
The cast of Company has a weekly Zoom virtual happy hour that we'd love to be able to peep. Anisha Nagarajan tells us, 'they usually turn into Patti jukebox dance parties. I'll definitely drink to that!' Us too, Anisha!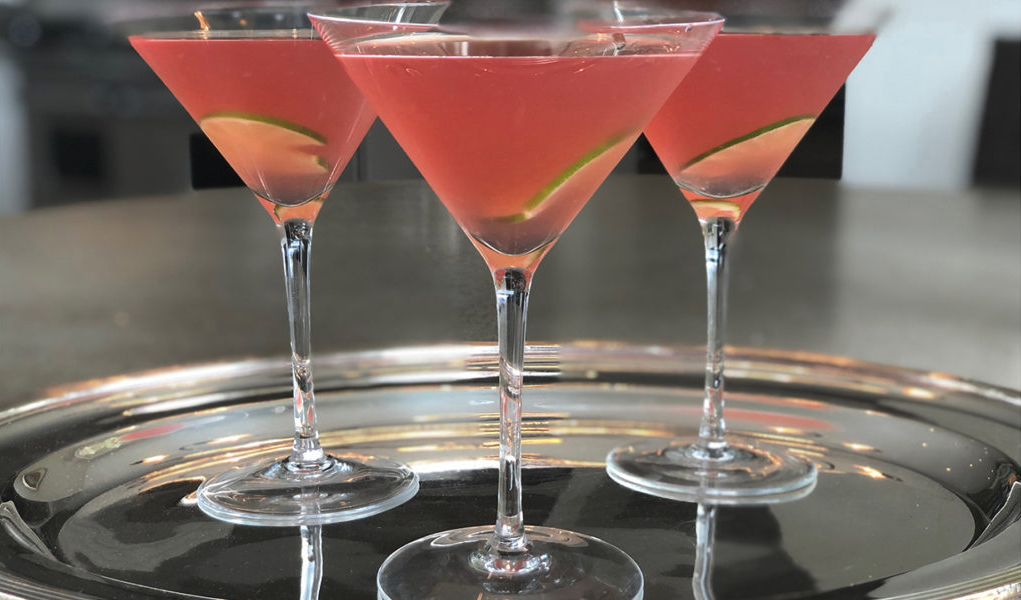 Learn to Make Internet-Famous Cocktails
Instagram cocktail-making video tutorials aren't only being posted by furloughed bartenders, but celebs are getting in on the fun too: remember when the internet went crazy for Stanley Tucci's negroni skills?
Perhaps the most insta-famous cocktail of all is Ina Garten's notorious Cosmopolitan, and Nikki Renee Daniels actually gave it a try: "it's so simple and great!" Having a brief break from the boards has had one fun perk for Nikki: "I don't usually drink when I'm performing, so it's nice to be able to try new wines and stuff without having to worry about my voice."
Get a Mixology Kit Subscription
Anyone that's enjoyed the convenience of meal kits, rejoice: similar offerings are available for craft cocktail enthusiasts! Matt Doyle has been loving a gifted subscription to cocktail club Shaker and Spoon. "It provides you with all the bitters and ingredients needed, all you need is the booze. I've been enjoying it a great deal. It's super easy to follow and the drinks are seasonal. If you want a Hello Fresh for booze, look into it."
Clubs like these are especially amazing if you don't happen to have a home bar stocked with bespoke bitters and artisan infused tonics– having these hard-to-find ingredients is the closest most of will get to a cocktail bar right now.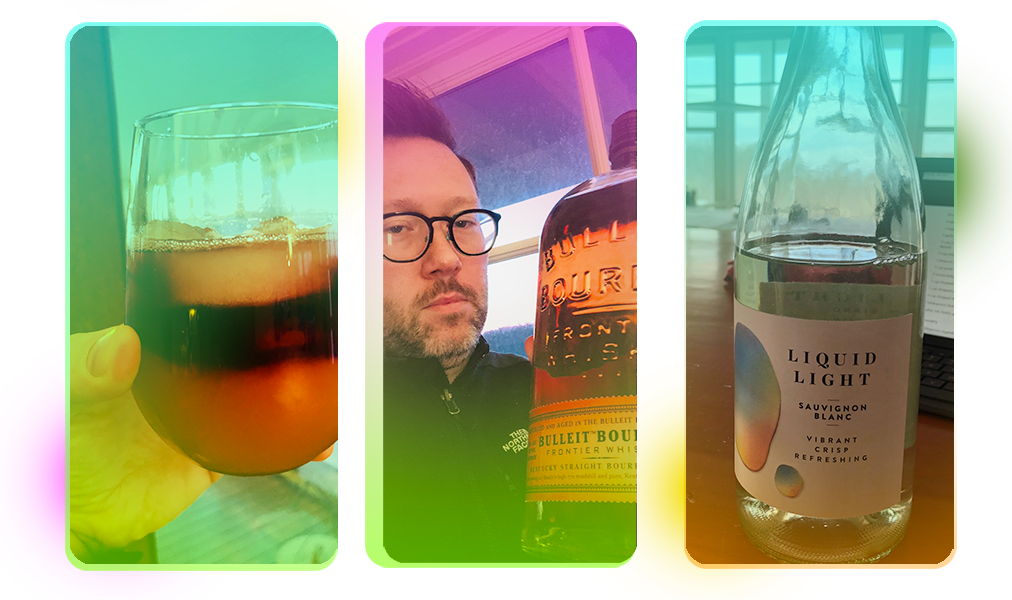 Use What You Have in a #Quarantini
If you're not regularly going out to the store to restock supplies and the next FreshDirect delivery slot is days from now, Claybourne Elder recommends experimenting with what you have in your pantry. If you have vodka-soda fatigue, it can be fun to get creative with ingredients and see what happens: "I have experimented, especially when my bar gets low. Favorites have included: Vodka and Fresca and Tequila and Diet Coke. Desperate times!"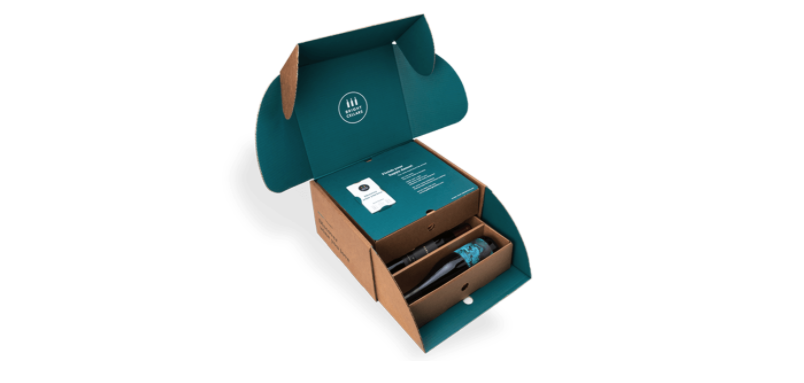 Join a Wine Club
Anisha Nagarajan loves cooking and experimenting with wine pairings at home: "who doesn't love a good glass of wine, or three, with dinner?" In lieu of a sommelier to pair the wines, she's enjoyed her Bright Cellars Wine Club membership. "You take a quiz on their website based on what you like, and they send you wines they think will suit your taste. They also provide little cards with each bottle, giving you suggested pairings, which has inspired us to make some fun meals! I think it's safe to say, we are cooking a lot and eating a lot." And if you're staying home, there's nothing more convenient than having wines dropped straight to your door.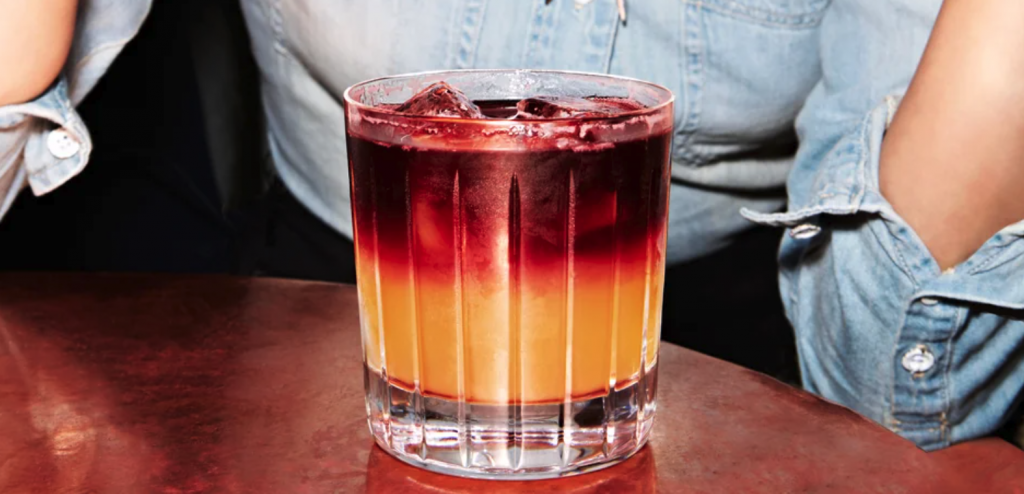 Revisit the Classics
A classic cocktail hour (the kind that was popular in living rooms everywhere in the '60s and '70s) is coming back– and we think this trend couldn't pop up soon enough! For most of us with busy lifestyles, that sacred time to wind down the day over drinks has turned into hurriedly cracking a screw-cap bottle of wine and slurping it down while trying to get dinner on the table and making sure kids are doing their homework. Kyle Dean Massey has enjoyed partaking in the cocktail hour ritual: "I'm still working all day from my computer and it seems natural to have a drink when there doesn't seem to be any other way to come down." Stanley Bahorek agrees, saying "most evenings when that cocktail hour rolls around we are glad for it. In a way, it helps to delineate daytime (work time) and evening when we try to relax". He recommends perfecting your Manhattan or rediscovering a retro-chic classic like the New York Sour.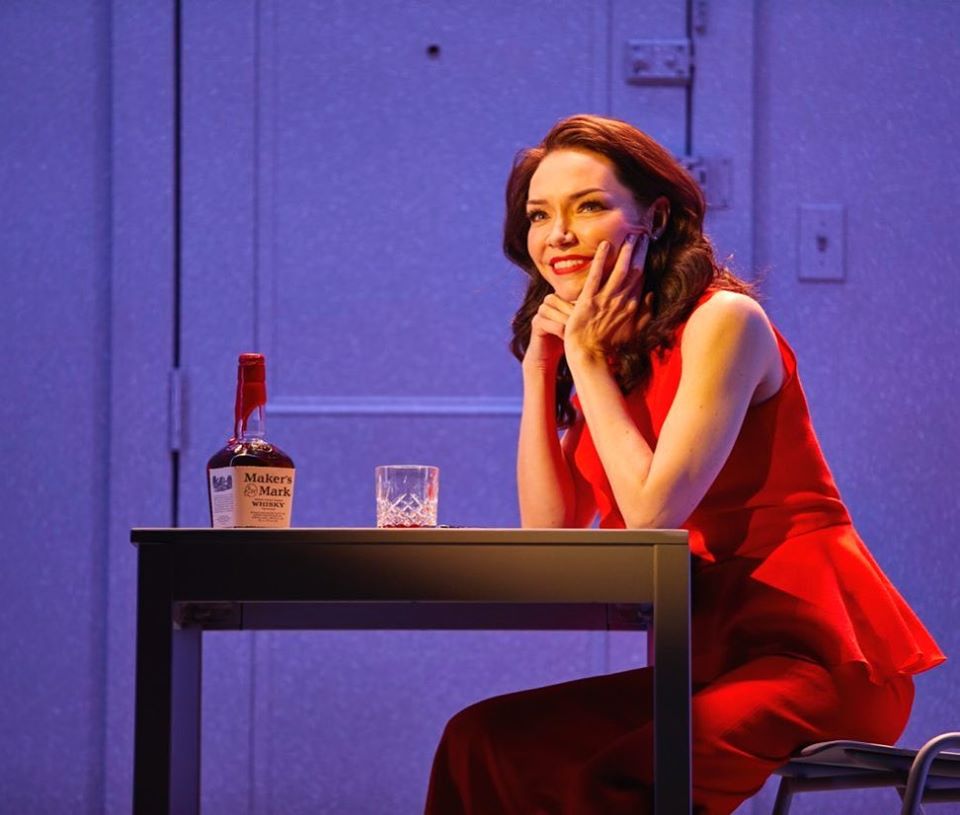 When All Else Fails: Drink It Straight Up
If you realize that being an at-home mixologist or amateur sommelier isn't your calling after all, Matt Doyle reminds us there's no shame pulling a 'Bobbie' and simply pouring yourself a shot of whiskey: "straight whiskey is always my go-to. Effective and full-bodied– doesn't get much better. Woodford is my whiskey of choice, or Redbreast if I want something smoother."
We can't deny that it's easy, and it gets the job done! And we can all drink to that.
---
Sarah Tracey is a wine and spirits writer and educator, lifestyle expert, and certified sommelier based in Brooklyn. She's known for her blog, The Lush Life, as well as her column at Martha Stewart Living online where she's been the resident wine expert since 2015. She regularly shares food pairing, home entertaining, and beverage expertise with media outlets such as 'O' The Oprah Magazine, Food & Wine, The Food Network, Elle, Refinery 29, Forbes, Town & Country, Fortune, Cosmopolitan, PureWow, Brides, and Cheddar TV.