By Patrick Jones
It's every Broadway fan's favorite time of year… the start of the World Series!

While not every theater goer is an avid watcher of baseball, it may be one of the most represented sports on stage. Here are just a few times baseball has been featured on Broadway.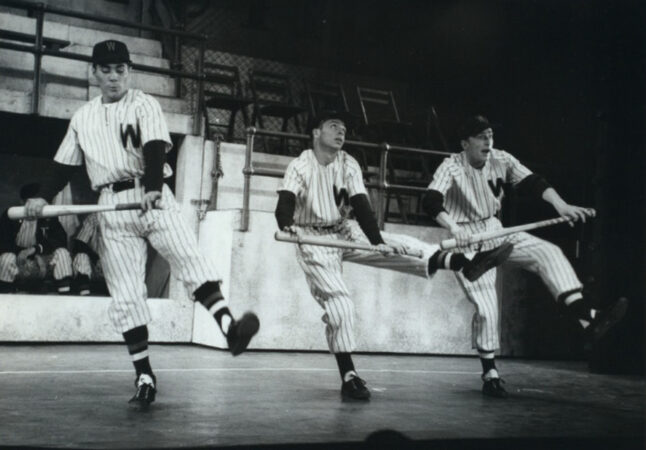 Probably the most known Broadway show centered on baseball is Damn Yankees. The 1955 musical comedy, book by George Abbot and Douglas Wallop and music and lyrics by Richard Adler and Jerry
Ross, follows Joe Boyd, a middle-aged baseball fan who makes a deal with the devil to help his favorite team, the Washington Senators, defeat the New York Yankees. The original Broadway production
starred legend Gwen Verdon and was choreographed by Bob Fosse (both of whom won Tony Awards for the production). The show won the 1956 Tony Award for Best Musical and in 1958, the musical was
adapted into a film featuring many members of the original Broadway cast. The musical was revived at the Marquis Theatre in 1994 starring Victor Garber and Bebe Neuwirth as the dynamic duo, Mr.
Applegate and Lola.

Considerably less successful than Damn Yankees, Allen and Ruby Sully Boretz's The Hot Corner opened in January of 1956. This farce comedy about a minor-league manager trying to get back to the major
leagues ran for a measly 5 performances before closing. The play was directed by and starred Sam Levene, who originated the role of Nathan Detroit in Guys and Dolls.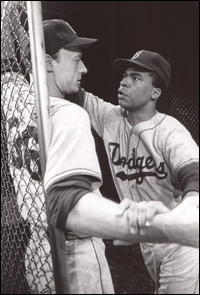 In 1981, The First opened at the Al Hirschfeld Theatre. The musical, book by Joel Siegel and music and lyrics by Robert Brush and Martin Charnin, depicts the life of the first black player in major league
baseball, Jackie Robinson. Closing after 31 performances, the musical was the Broadway debut of Tony Award winner and Broadway veteran David Alan Grier.

Baseball plays an important role in August Wilson's Pulitzer Prize winning drama, Fences. Troy, a middle-aged trash collector in Pittsburg, had ambitions of being in the Major League, but was unable to get in due to his troubled past and the color of his skin. When his son receives a college football scholarship, Troy's past clouds his judgement, further separating him from his son. The original Tony winning production opened in 1987 starring James Earl Jones and had a Tony winning revived in 2010 starring Denzel Washington (Both leading men won the Tony Award for Best Performance by a Leading Actor).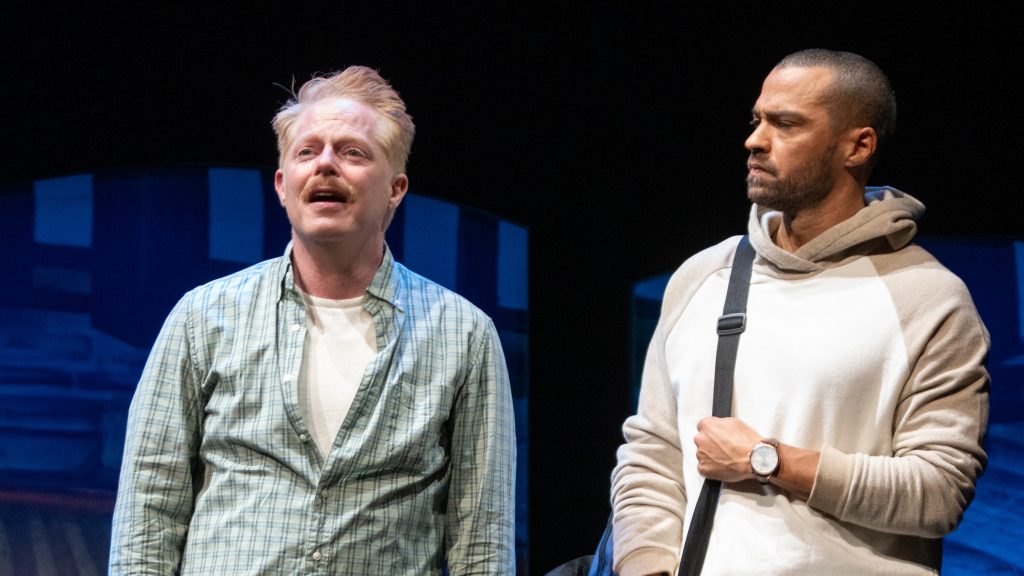 Most recently, baseball appeared on Broadway in the 2022 2nd Stage production of Take Me Out. The 2022 Tony winning revival will be returning to Broadway this fall for a limited engagement. Richard
Greenberg's play, which premiered in 2002, explores themes of racism and homophobia in sports. Among the returning cast is Jesse Williams and Tony Award winner Jesse Tyler Ferguson. Performances
begin October 27 th at the Schoenfeld Theatre.

So, even if 42 nd St. feels more at home to you than Yankee Stadium, there's always a way to catch America's favorite pass time.