The 2017-2018 Broadway season reached 13,792,614 in attendance and grossed over $1.6 million. Despite these record setting numbers, discussion and debate broke out amongst fans as all four Tony nominated Best Musicals were stage adaptations of films; The Band's Visit, SpongeBob SquarePants the Musical, Frozen, and Mean Girls.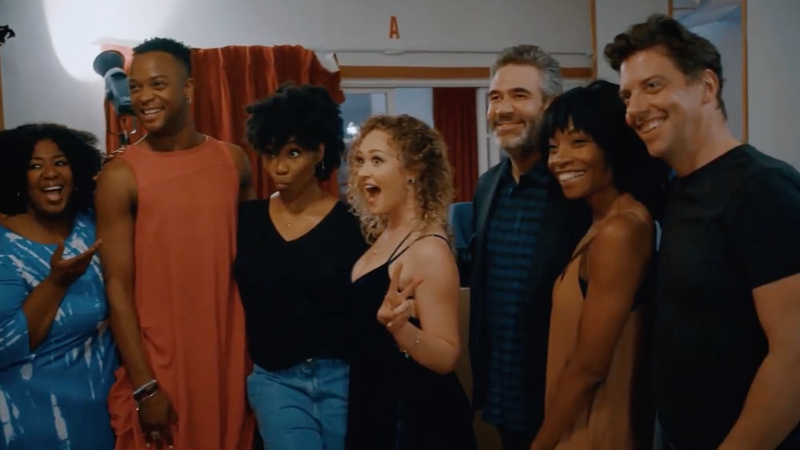 A major criticism of Broadway is the trend of stage adaptations of popular movies, which has been featured heavily in recent seasons. With this upcoming season having two announced adaptations, Almost Famous and Some Like It Hot, and even more rumored for the future including The Notebook, The Devil Wears Prada, and a transfer of the West End's Back to the Future, there is an understandable interest in the creation and development of original stories on Broadway. What many theatergoers are unaware of is that this trend isn't new to Broadway. In fact, Broadway has a long history of translating movies to the stage including some classic and fan favorite shows.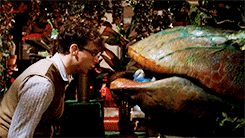 While some adaptations are more obvious, such as the Disney Broadway catalog including shows like Beauty and the Beast, Newsies, and The Lion King, many well known theater classics were inspired by movies. Sondheim and Wheeler's A Little Night Music, which originally opened on Broadway in 1973 and ran for 601 performances, is based on the 1955 Ingmar Bergman film Smiles of a Summer Night. The well-known Bob Fosse and Gwen Verdon staple Sweet Charity, written by Neil SImon with music by Cy Coleman and lyrics by Dorothy Fields, is based on the 1957 screenplay Nights of Cabiria. Little Shop of Horrors, whose award winning Off-Broadway revival is currently running at the Westside Theatre, is based on the low budget 1960 dark comedy, The Little Shop of Horrors. Andrew Lloyd Webbers' Sunset Boulevard, which broke advance sale records and sold over 1 million tickets with its original Broadway production, is based on the 1950 film of the same name. Some other classics include Nine, based on Frederico Fellini's 1963 film 8½, On The 20th Century, based on the 1930s film of the same name, Rodgers and Hammerstein's State Fair, and Promises, Promises, based on the 1960 film The Apartment.
Beyond the classics, many fan favorites, such as Heathers which currently has a production on the West End, are based on films. The 2007 Legally Blonde, which has become a go-to for many community theaters and High Schools across the country, is heavily based heavily on the 2001 film starring Reese Witherspoon as well as the Amanda Brown novel. The beloved Sara Bareilles musical Waitress, which ran on Broadway from 2016 to 2020 and returned in a limited engagement in 2021, is based on the 2007 film written by Adrienne Shelly. Other fan favorite adaptations include the currently running Beetlejuice, based on the Tim Burton horror comedy, 9 to 5, based on the 1980 film, Anastasia, based on the 1997 animated movie, and many more.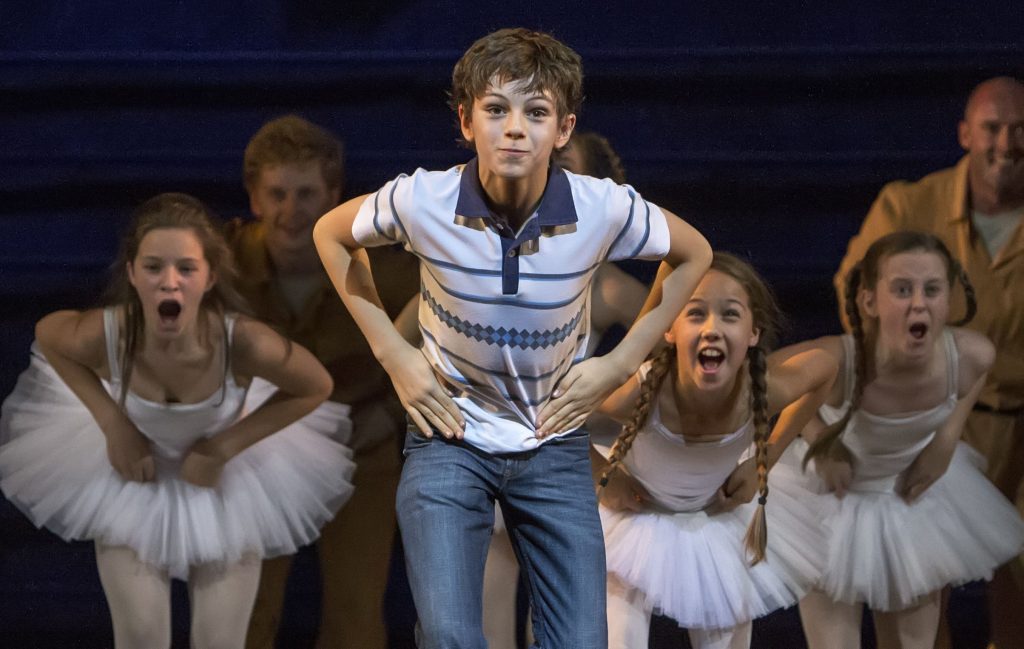 Some screen to stage adaptations have even garnered critical acclaim and gone on to win Tony Awards, such as Once, which won the 2012 Tony Award for Best Musical. Carnival, which won the 1962 New York Drama Critics' Circle Award for Best Musical and an Outer Critics Circle Award, was based on the 1953 film Lili. The 2013 winner Kinky Boots, which ran on Broadway for 2,507 performances and is currently running Off-Broadway at Stage 42, is based on a 2005 British film of the same name. The 2021 Tony Award-winning Best Musical, Moulin Rouge!, is based on the 2001 film starring Nicole Kidman and Ewan McGregor. Other Tony Award winning adaptations include Billy Elliot the Musical, Spamalot, Hairspray, Thoroughly Modern Millie, The Producers, and Passion.
The river flows both ways. While many musicals based on films have gone on to win awards and break records, Hollywood continues to turn out movies based on beloved Broadway shows. In the last 5 years alone, there have been a slew of film adaptations of Musicals including Jonathan Larsons' Tick, Tick…Boom, directed by Lin Manuel Miranda starring Andrew Garfield, a remake of West Side Story directed by Stephen, In The Heights, 13, The Prom, Dear Evan Hansen, and The Last 5 Years (although this came out in 2014 and has yet to have a Broadway production). Coming to Netflix this December will be a movie adaptation of the acclaimed musical Matilda. The long-running Broadway musical Wicked, which has multiple national tours and international productions, has a film adaptation in the late stages of development starring Ariana Grande, Cynthia Erivo, and Jonathan Bailey.
While there should be a healthy mix of original stories and adaptations in commercial theater, the relationship between Broadway and the silver screen has an extensive history that shouldn't be dismissed. If a screen to stage adaptation is done well, it has the potential to connect with audiences, set records, and become a staple in the theater canon.