by Sydney Lydecker
Is there anything more moving or beautifully rendered than the Sabbath Prayer from "Fiddler on the Roof". Whether it was recently celebrated on Broadway by Danny Burstein or is currently in its fourth year in a record-breaking national tour, whether it is done in English or in Yiddish by Steven Skybell about to return to New York for the holiday season in the unique Joel Grey production, this is a highlight of one of the great American musicals.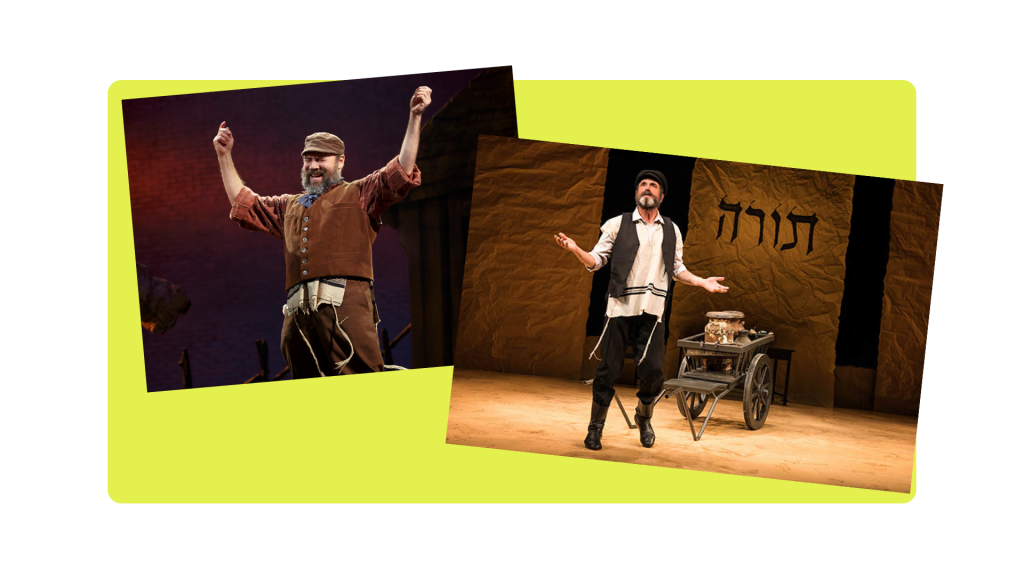 What better time to listen to "Falsettoland" which not only has its youngest protagonist singing about "The Miracle of Judaism" but then also has the ensemble celebrating "Jason's Bar Mitzvah". William Finn is not the only acclaimed composer-lyricist that has explored the Bar Mitzvah on stage—one could go back 60 years ago when Harold Rome's heartfelt "A Gift Today" was sung (by Elliot Gould, no less) to Sheldon the young Bar Mitzvah in "I Can Get It For Your Wholesale".
And composer Jule ("Gypsy," "Funny Girl") Styne, one of the most prolific of Broadway composers, couldn't get his musical "Bar Mitzvah Boy" to Broadway (it played in London and was introduced in New York by the American Jewish Theatre) but if you can find the original British recording, take a listen to the obscure song "The Bar Mitzvah of Eliot Green".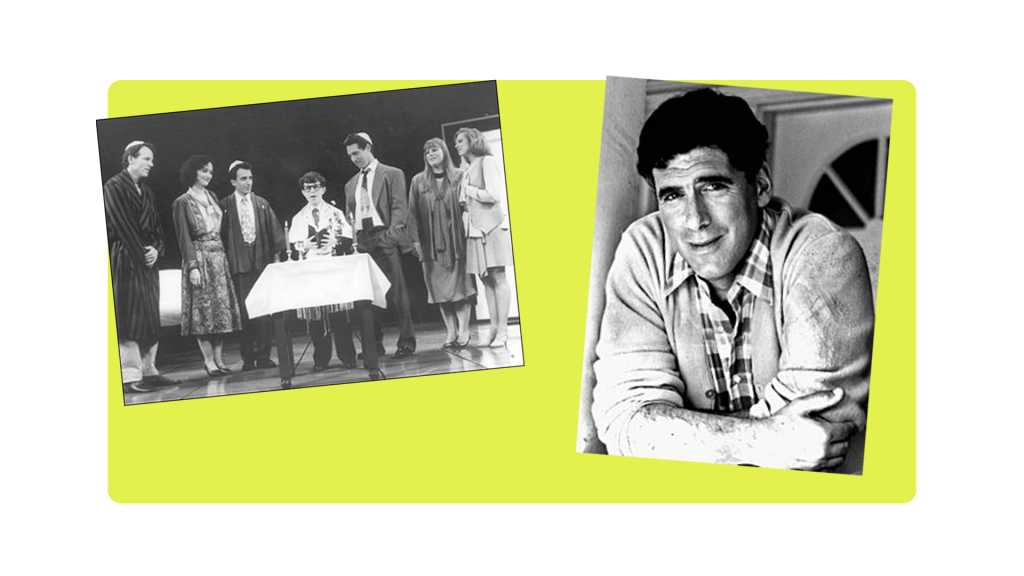 Looking forward to Jerry Herman's "Dear World" at Encores this coming season. Well, before that there was "Hello, Dolly!" and "Mame" and after that came "Mack and Mabel" and "La Cage Aux Folles". But in his very first show, Herman said hello to Broadway with "Shalom", the opening number of his vastly underrated score for "Milk and Honey". That may not have been the first time that word found itself in a Broadway lyric but it definitely was the first Broadway song to use that word in the title. When "Milk and Honey" arrived on Broadway in the state of Israel had recently celebrated its Bar Mitzvah as a nation and the rousing title song was a paean to the spirit, humanity, the dreams and the hopes of that country.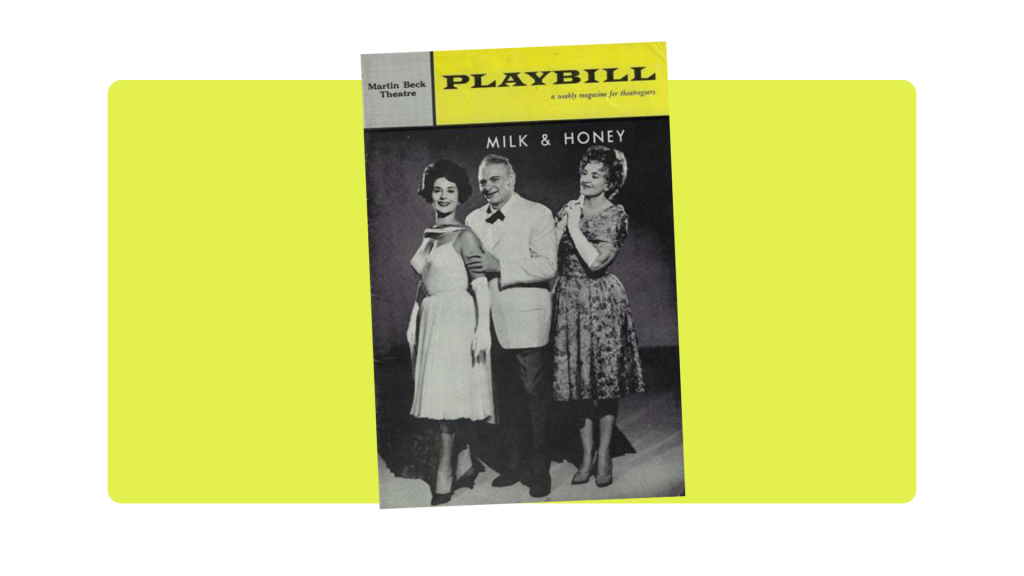 Last season the Tony nominated revival of "Caroline, Or Change" reminded us of the Festival of Lights, with its joyous "The Chanukah Party". The Tesori-Kushner score was even handed with its equal appreciation of that other seasonal holiday with its lively "Santa Comin Caroline". Theatergoers can look forward later this fall to the latest Jeanine Tesori score when "Kimberly Akimbo" arrives on Broadway at the Booth Theatre.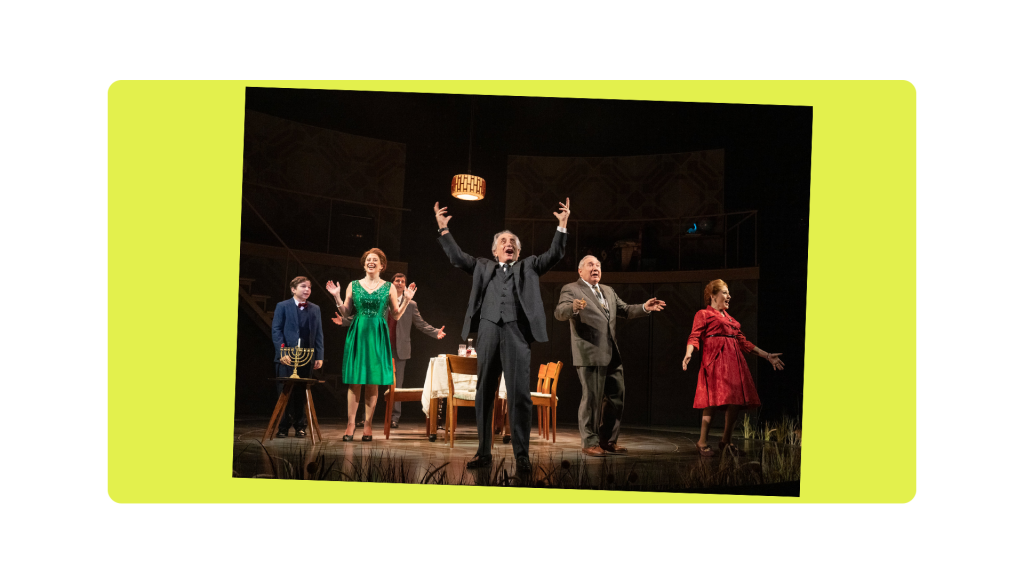 Finally let us salute, with break fasts coming up in at the conclusion of Yom Kippur, the ultimate panacea proscribed by almost every Jewish mother. Again we reference "I Can Get It For You Wholesale" with the quiet but powerfully moving finale (in the original production) of "Eat a Little Something", sung by Mrs. Bogen to her son Harry, whose ambition and manipulation has come tumbling down on his friends, family and business empire.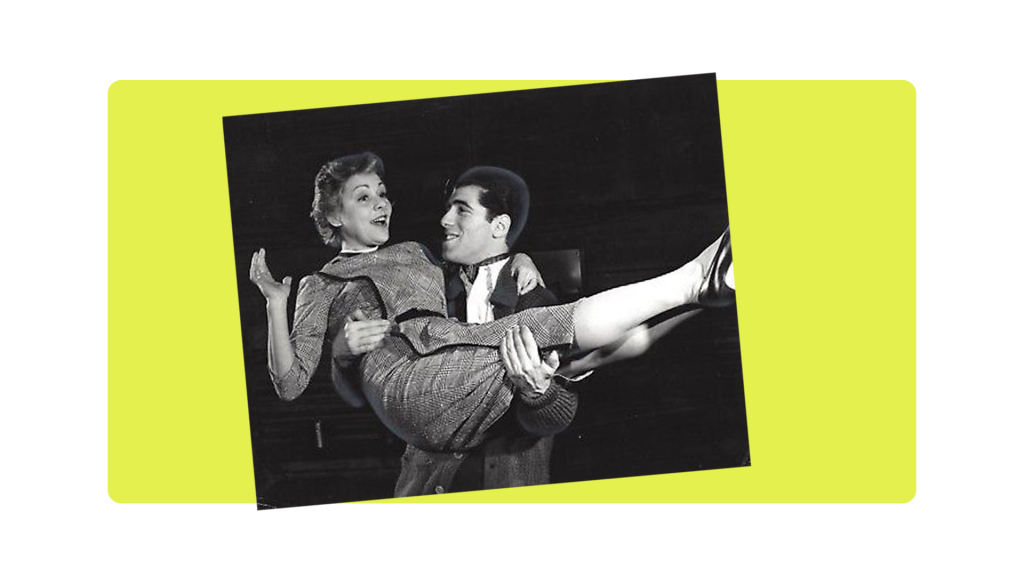 Maybe "Milk and Honey" at a future Encores; maybe "I Can Get It For You Wholesale" at a major revival of a resident theatre. Maybe happy New Beginning and Ending for them both, as we wish you a Happy New Year from Broadway's Best Shows.