By Karu F. Daniels
These great Black actors did King's important legacy a great service.
Since his April 4, 1968 assassination, the legacy of Rev. Dr. Martin Luther King, Jr. has lived on in pop culture through a multitude of projects spanning film, television, music and theater.
On Broadway, the iconic Civil Rights Movement leader's likeness, message and "dream" has been brought to life in various forms throughout the decades.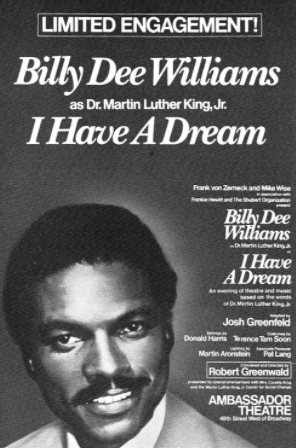 In September 1976, Billy Dee Williams appeared as King in the original play "I Have a Dream," which was presented as an evening of music based on the life and words from the slain activist's most famous speech of the same name.
Conceived by Robert Greenwald (who directed "Me and Bessie") with a book adapted by Josh Greenfield, the production played 88 performances with eight previews at the Ambassador Theatre.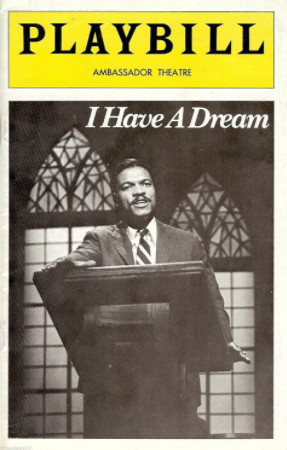 Presented with special arrangement with Mrs. Coretta Scott King and Atlanta's Martin Luther King Jr. Center for Social Change, the play told the story of King's life from 1955, when he helped to lead the bus boycott Montgomery, Ala., until 1968, when he was murdered Memphis.
Featuring 12 gospel and civil rights songs used to separate the scenes, "I Have A Dream" also starred Judyann Elder, Leata Galloway, Ramona Brooks, Clinton Derricks-Carroll, Sheila Ellis and Millie Foster.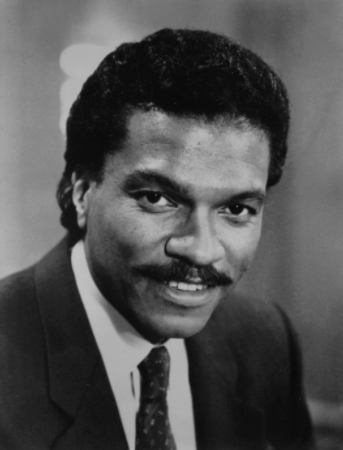 For Williams – a big Hollywood attraction at that point thanks to the success of his starring roles in the Diana Ross-led feature films "Lady Sings The Blues" and "Mahogany" – "I Have A Dream" marked is return to The Great White Way after an absence of 10 years.
The New York City native, who went on to gain international notoriety as Lando Calrissian in the "Star Wars" franchise, was last seen on the Broadway stage in 1967's "Hallelujah Baby" with Leslie Uggams, which won five 1968 Tony Awards, including Best Musical.
After his legacy would become the subject if numerous television films throughout the succeeding decades – starring Paul Winfield, James Earl Jones, Robert Guillaume, Clifton Powell, Courtney B. Vance, and Jeffrey Wright, among others – his powerful presence was revived on the great stage when Samuel L. Jackson made his Broadway debut in Katori Hall's anticipated play "The Mountaintop" in October 2011.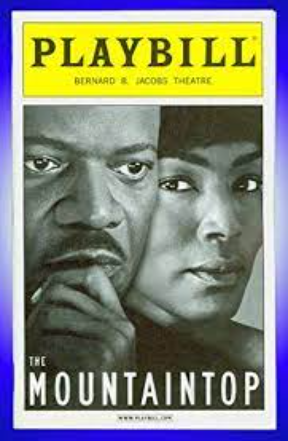 Directed by Kenny Leon (with Kamilah Forbes serving as Assistant Director), the two-hander play, also starring Angela Bassett, was set in Room 306 of the Lorraine Motel in Memphis and reimagined what the leader's final moments were before his assassination after delivering his legendary "I've Been to the Mountaintop" speech to a massive church congregation.
"The Mountaintop" originated overseas and after transferring to the West End's Trafalgar Studio 1 in 2010. The production featured powerful performances by David Harewood as Dr. Martin Luther King, Jr., and Lorraine Burroughs as the mysterious maid Camae, under the direction of James Dacre.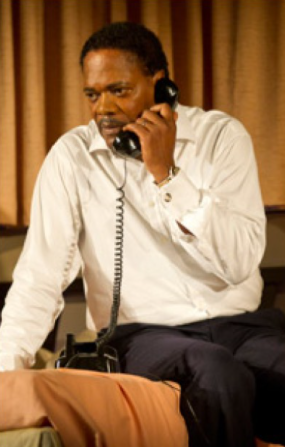 The acclaimed show garnered two Evening Standard Awards Nominations, including Most Promising Playwright for Hall, and was awarded the coveted 2010 Olivier Award for Best Play.
That same year, the playwright received the prestigious Susan Smith Blackburn prize.
Hall, a native Memphian who caused a roar on Broadway – pre-pandemic – with the Tina Turner bio-musical, "Tina," and the creative force behind the buzz-worthy Starz drama series "P Valley," counts August Wilson as an inspiration. The infamous location where King was murdered is in the same neighborhood the Harvard and Julliard alum was raised.
"I grew up with this history only a stone's throw away," she said. "It is my bloody heritage. The Mountaintop follows Dr. Martin Luther King on the night after he gives this great, prophetic speech."
In more recent years, King's voice was prominently featured in Pulitzer Prize winner Robert Schenkkan's Tony Award-winning 2014 play "All the Way" starring "Breaking Bad" baddie Bryan Cranston as President Lyndon Baines Johnson.
The play presented a bird's eye view of what happened behind the doors of the Oval Office and inside the first years his presidency and his fierce and ferocious fight to pass a landmark civil rights bill.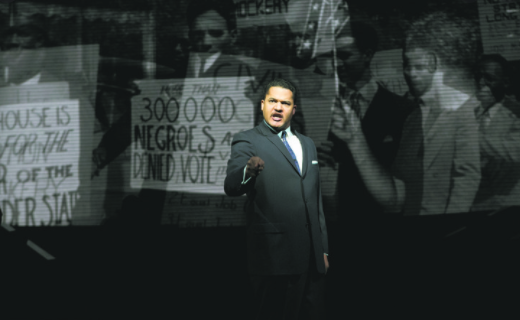 OBIE and Theatre World Award winner Brandon J. Dirden – in his first lead Broadway role – portrayed King in a light like never before.
"I think what Robert Schenkkan has done is captured a side of him that nobody's ever seen before — as a politician," Dirden, who originated the role at the American Repertory Theater in Cambridge, Massachusetts the year before, said in an interview. "That's not the first adjective that comes to people's minds when they think of Dr. King. Orator? Sure. Preacher? Yes. Civil Rights Activist? Yes. But nobody ever put politician on that list. In this play, we see how he had to straddle both sides — not republican and democrat, but politics and everyday folk."
In 2016, the play was adapted into an Emmy Award-nominated HBO film helmed by "Austin Powers" director Jay Roach with Anthony Mackie starring as King.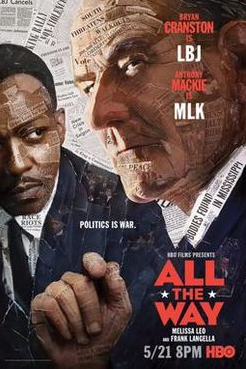 Three years later, Schenkkan had more of a story to tell about LBJ's struggle to fight a "war on poverty" with "The Great Society,"which played Lincoln Center's Vivian Beaumont Theater to rave reviews.
For this acclaimed production, newcomer Grantham Coleman made his Broadway debut as King, playing opposite to powerhouse Brian Cox as Johnson. The Juilliard grad, who first gained notices with the original 2013 Off-Broadway production of Tarell Alvin McCraney's "Choir Boy," knew he had big shoes to fulfill but was up for the challenge with a fair share of trepidation.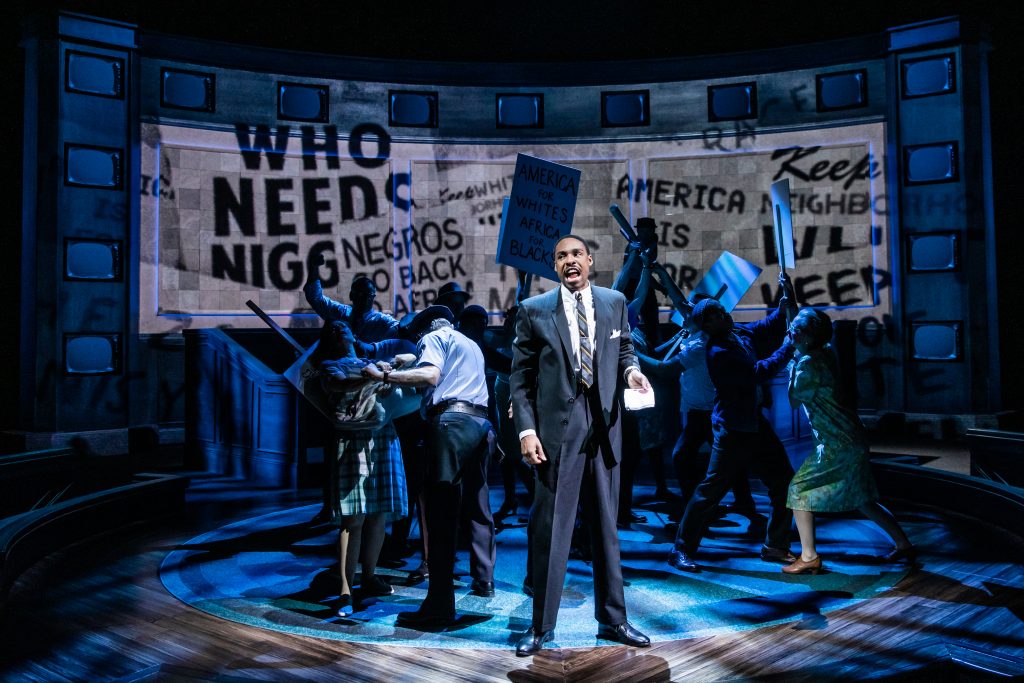 "Research for the part was research I was doing my whole life, but I was worried I wouldn't portray him accurately," Colman confided. "The director and writer approached me about it, and they understood my fears. They were more interested in conveying the spirit of Dr. King and the person [he was] and his struggles, instead of casting someone who looks like him. A lot of his personal beliefs are mine as well, so it wasn't a huge struggle to get to where his mind was."
These great Black actors did King's important legacy a great service.
Here's to hoping there's much more from whence they came to keep the dream alive on The Great White Way.
Karu F. Daniels has written for the Associated Press, The New York Times, New York Daily News, CNN, ABC News, Billboard, NBC News, The Daily Beast, Ebony, Essence, and Playbill among other outlets.