By: Harry Haun
"Every single thing I didn't think I was going to do again is in this play, but it was so beautifully written I said, 'Well, I'll do a reading of it,'" she sheepishly admits.
Coming off of three straight productions of "Heisenberg" can give a girl pause. It gave Mary-Louise Parker a firm, inflexible set of theatrical dos-and-don'ts that would steer her to her next stage outing. In Simon Stephens' oddly romantic drama, she had just spent most of the play's 80 minutes pursuing a man twice her age; indeed, she was—verbally– all over him like an ant farm.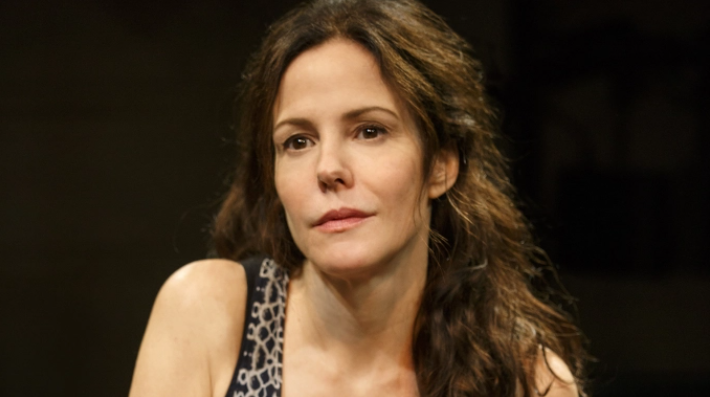 Mary-Louise Parker in Heisenberg
Never again, she vowed. "I told myself I'm not going to do another two-hander, and I certainly was not going to play a character who talks that much. The one in 'Heisenberg' just talks and talks and talks. I thought that I wanted to try something a bit more elliptical with my next play."
To these two hard-and-fast rules, she added a third, which she had picked up 24 years ago doing Paula Vogel's Pulitzer Prize-winning "How I Learned to Drive": "I also said, 'I'm not going to do direct address again.' When I did Paula's play, I just felt that it wasn't something I excelled at."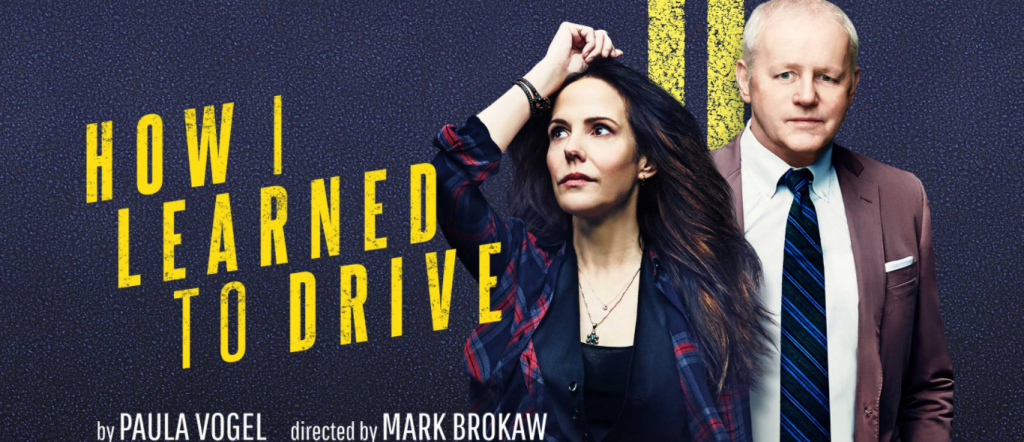 Then she read "The Sound Inside" and was besieged by a wave of second thoughts. Adam Rapp's gripping stunner of a play checks all the boxes on Parker's never-again list, but here she is nonetheless, Tony-contending with one of the season's most haunting and anguished portrayals.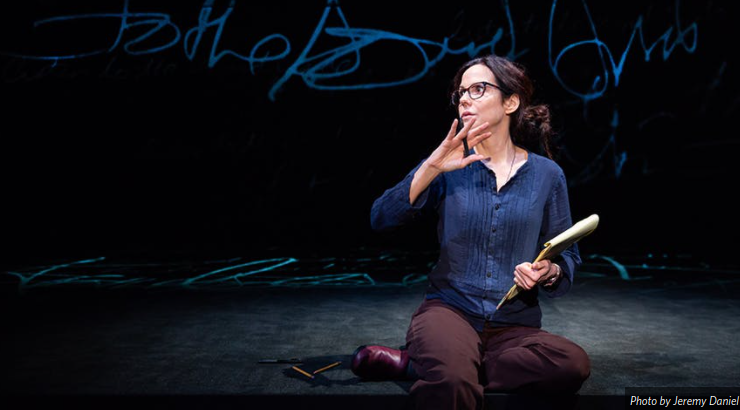 "Every single thing I didn't think I was going to do again is in this play, but it was so beautifully written I said, 'Well, I'll do a reading of it,'" she sheepishly admits. "Of course, in my head, I was immediately casting other actresses, thinking 'Oh, this person would be good at this,' or 'Cynthia would be great at that,' remembering friends who would be so good at it and do such a good job."
Mandy Greenfield, Artistic Director of Williamstown Theatre Festival where the play premiered in June of 2018, blew the whistle on Parker's mental re-casting. "She was, like, 'No, I want to hear you read it.' Sometimes, other people have more faith in you than you do. It was similar, actually, when I first read 'How I Learned to Drive.' I didn't know if I was right for it so I asked to read some of it aloud. I knew as soon as I started speaking I wanted to do it. It just started to wash over me."
Critics were extremely careful to keep the play's secrets. Parker is Bella Baird, a creative-writing professor molding young Yalie minds. One pupil of promise, a freshman named Christopher Dunn, she takes under her wing to mentor and into her confidence to resolve her growing cancer fears.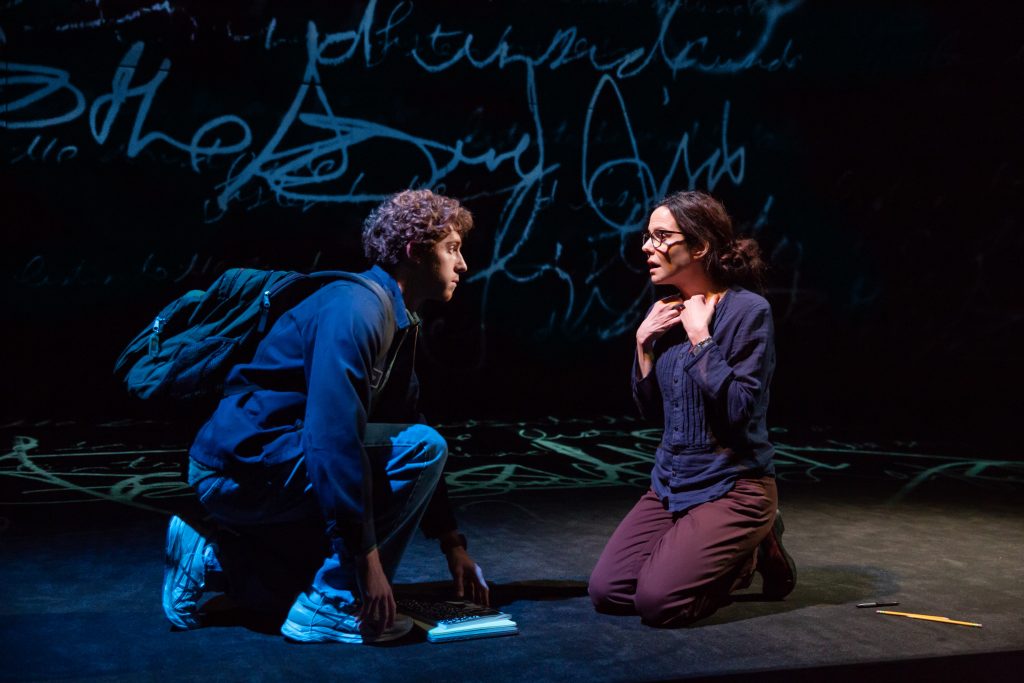 Will Hochman, who shared the sprawling Studio 54 stage with Parker for some of the play's 90 minutes, makes an impressive Broadway debut in the part, and his leading lady gives him a ringing endorsement: "He was just wonderful to work with, and we're friends to this day. He walked into the audition, and there was something about him. He had this really impressive humility, first of all, and was super-intelligent. He went out and got the closest typewriter he could to the typewriter in the play. He'd send me typewritten notes, and we shared poems back and forth."
But Parker shoulders the bulk of the play's verbiage. "I really love that Bella is an intellectual and an academic, that she loves words and has a passion for them. I have that. I didn't know how strongly that would connect me to her when I first read the play aloud. I love how stubborn she is. I think that comes out of what is crushed in her when you meet her in the play—or maybe before that, because when she finds Christopher she is so struck down. She is not letting anyone in. She is not taking any risks. She has sort of sequestered herself and just made her life incredibly safe.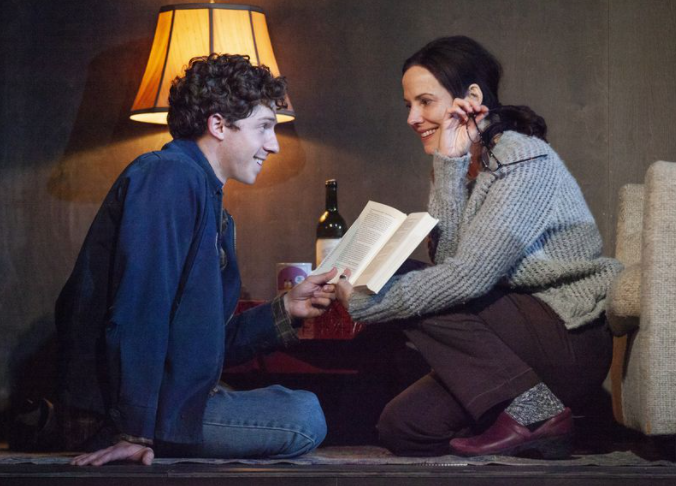 "When we did it at Williamstown, we sat around the table a lot and cut the play. Adam writes so freely. He's kinda inspiring to watch—one of the most generous collaborators, if not THE most generous, that I've ever worked with. He's not precious with his words, and he just listens to everyone's ideas. And he'll say, 'Well, what about this?' He's so fluent. Terrence McNally was like that. It could just flow right out of him around the table. That was kinda thrilling to be around."
Parker heaps plenty of praise on her director. Simply put, "I cannot envision creating this without David Cromer. He allowed for so much silence on the stage, and he gave me so much freedom in the rehearsal room. I think that if he doesn't have affection for the characters in a play, I don't think he would end up directing it. You can feel his affection for the characters as he's directing."
Prior to all the quarantine cancellations, Parker had planned a double-blast of theatre for 2019-2020, following her Tony-nominated "The Sound Inside" with a revival of her Obie-winning "How I Learned to Drive," Vogel's drama about an incestuous relationship. "We were just about to open," the actress laments. "When everything shut down, we were ready to go into the theatre."
All is not lost, however. Lynne Meadow, for whom Parker gave a Tony-winning performance in "Proof," has arranged to slip this pandemic-play casualty into Manhattan Theatre Club's last slot at the Samuel J. Friedman Theater next season. It will mark the play's belated Broadway bow.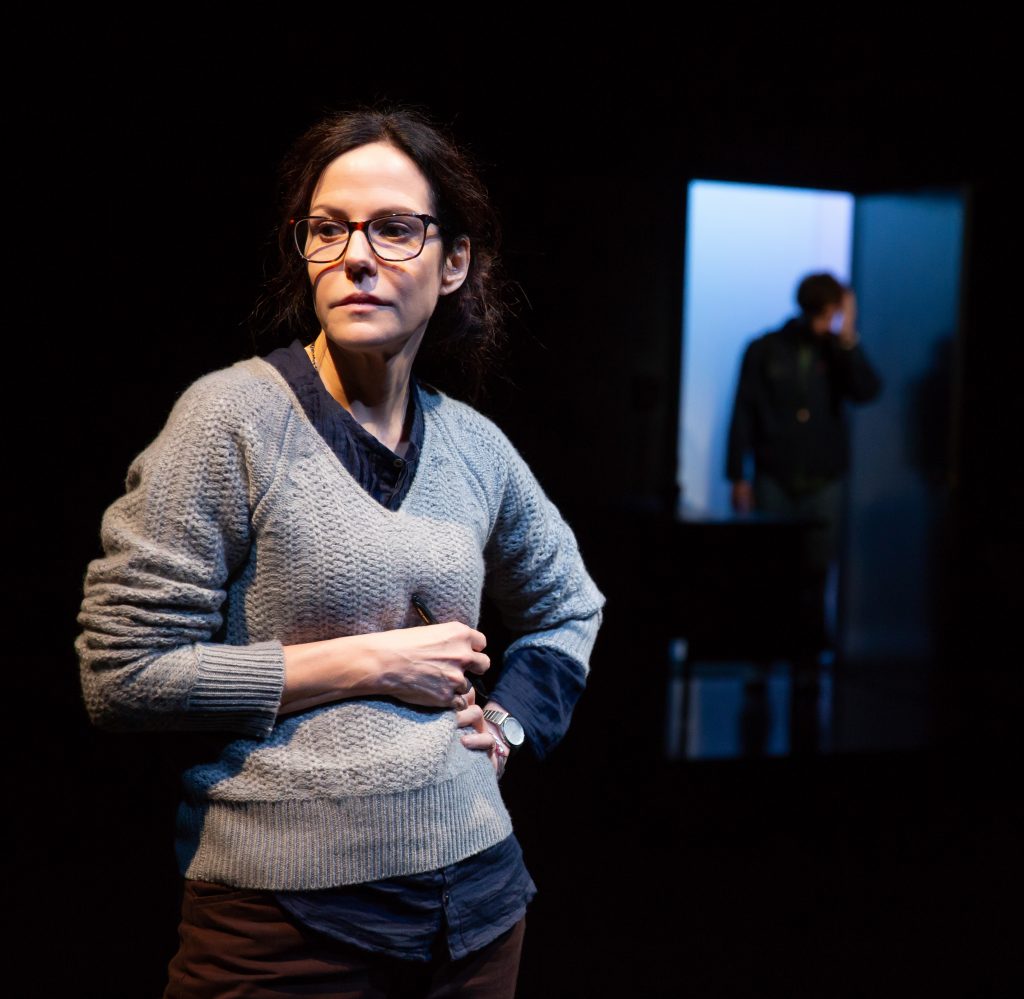 In the meantime: "I'm hoping to do 'The Sound Inside' again, somewhere. Honestly. I'd do it anywhere. I love it. It's so challenging, so arduous. In some ways, it's the most daunting play I've ever done—to the point of where I think, 'If I could just get through it, I'll be happy.' I just didn't have any expectation I'd be any good. I just wanted to deliver the play because it was enormous."
---
Harry Haun has covered theater and film in New York for over 40 years. His writing has appeared in outlets such as Playbill Magazine ("On the Aisle" and "Theatregoer's Notebook"), New York Daily News (where he wrote a weekly Q&A column ("Ask Mr. Entertainment"), New York Observer, New York Sun, Broadway World and Film Journal International.