By Robyn Roberts
What does that look like in the days of so-called "wokeness" and cancel culture when it comes down to some of the most celebrated storytelling for over a century on the stage. Do Broadway theatre plays and musicals of yore like Oklahoma! and Peter Pan stand a chance for survival after a revival?
We've grown up with these beloved stories. Our grandparents handed them down to our parents who then shared them with us. In our hearts and minds we've flown to Neverland with Wendy and danced with Laurey on her Oklahoma! farm. These stories have been shared across the globe, told through picture books, through TV and film and live on stage, much to our immense pleasure wrapped in that thing that everyone eventually loves and comes to rely on—nostalgia.
Meanwhile, kids and adults a little different than us have seen the same stories unfold on their TVs and before them on stage only to be left with feelings of pain and disappointment. Political correctness is a delicate dance and topic of serious contention today in the Internet Age of access. Even broaching the subject in a small group setting of peers needs to be delicately handled and sincerely considered prior to even a hint of execution.
It's true that you can't please them all, but if Corporate America has taught us anything in the past decade it's that money talks and is forever the loudest voice in the room and if the majority of spenders demand a small edit of a dated piece of art then by all means give it to them. Dollars aside, for such an inclusive space as the theatre and Broadway are forever meant to be, then light tweaks and edits must take shape on stage to sustain momentum. The theatre is also the perfect place for reinvention, is it not? We're artists after all, and it's our duty to shapeshift into the colorful reflections of the wide audience before us, and to do so responsibly. We aren't taking these stories away from the masses nor are we aiming to revise history. Rather, we're simply giving them a fresher, improved story version that's a little less sloppy than its former self. And who doesn't love a strong comeback?
Follow along, as we delve into some of Broadway's most celebrated plays and musicals to-date, and how they've been perfected (or should be) to be a little less problematic and a lot more accurate.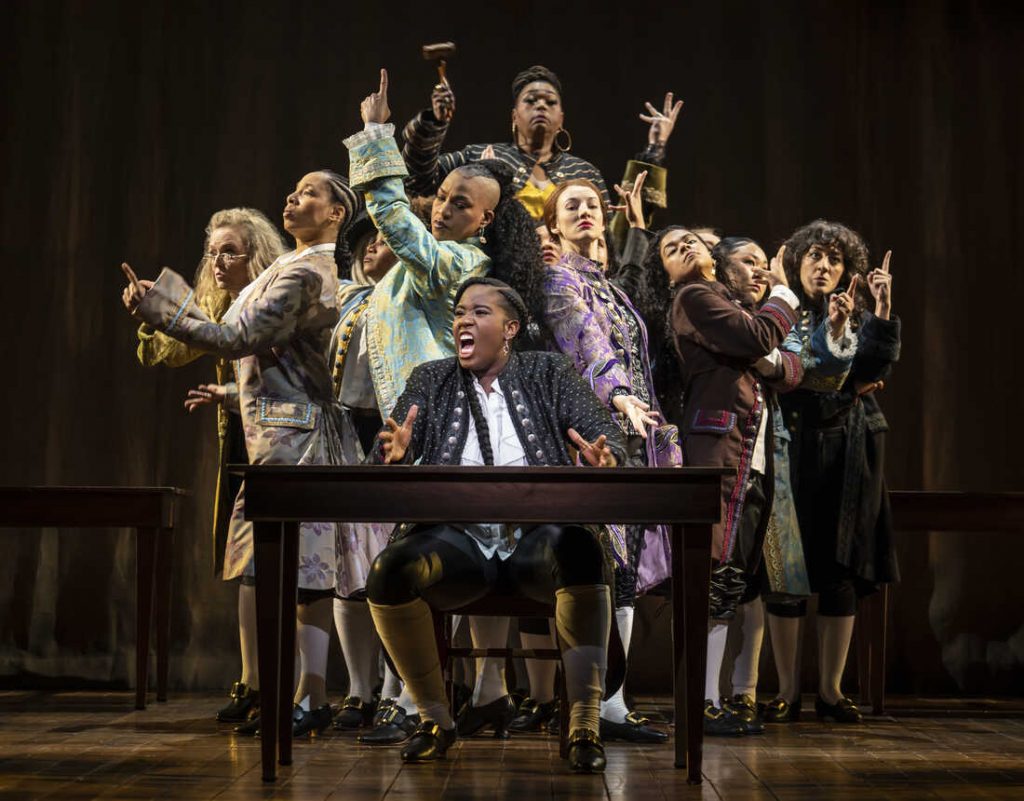 1776
The year marks the time when 13 American colonies severed ties from Great Britain to claim their independence. The 1969 Broadway musical based on the book by Peter Stone tells the story in the lead up to the signing of the Declaration of Independence. The 2022 Broadway revival production includes an excerpt of Abigail Adams' March 1776 letter to John Adams, known for its "remember the ladies" statement for women's rights. The show received mixed to negative reviews, with Jesse Green of The New York Times criticizing its casting of female, trans, and binary actors, writing that it "intensifies and complicates the argument." Green also wrote of the overall production that despite "underlining one's progressiveness a thousand times, as this 1776 does, [it] will not actually convey it better; rather it turns characters into cutouts and distracts from the ideas it means to promote."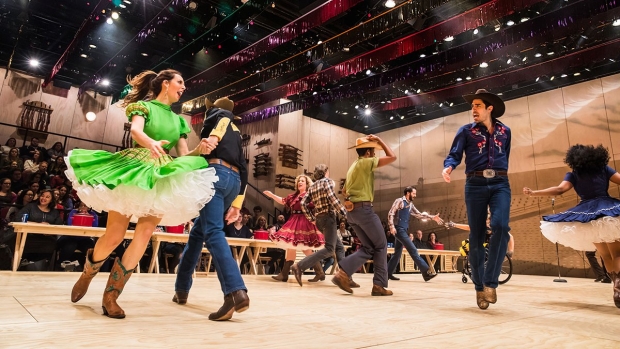 Oklahoma!
A Rodgers and Hammerstein musical debuted on Broadway in 1943. In the 2019 Broadway adaptation, the production's most important tonal change involved the character of Jud Fry. Instead of the sinister brooding and threatening (ahem—rapist) Jud of the original production, in the revival he is depicted in a positive, sympathetic light, and his death came, not as an accident, but as an intended act at the hands of Curly, followed by a sham trial to clear Curly of the blame. Ali Stroker as Ado Annie won Best Featured Actress in a Musical Award, making her the first wheelchair bound artist to win a coveted Tony. Critics and audiences are loving the West End Revival currently running.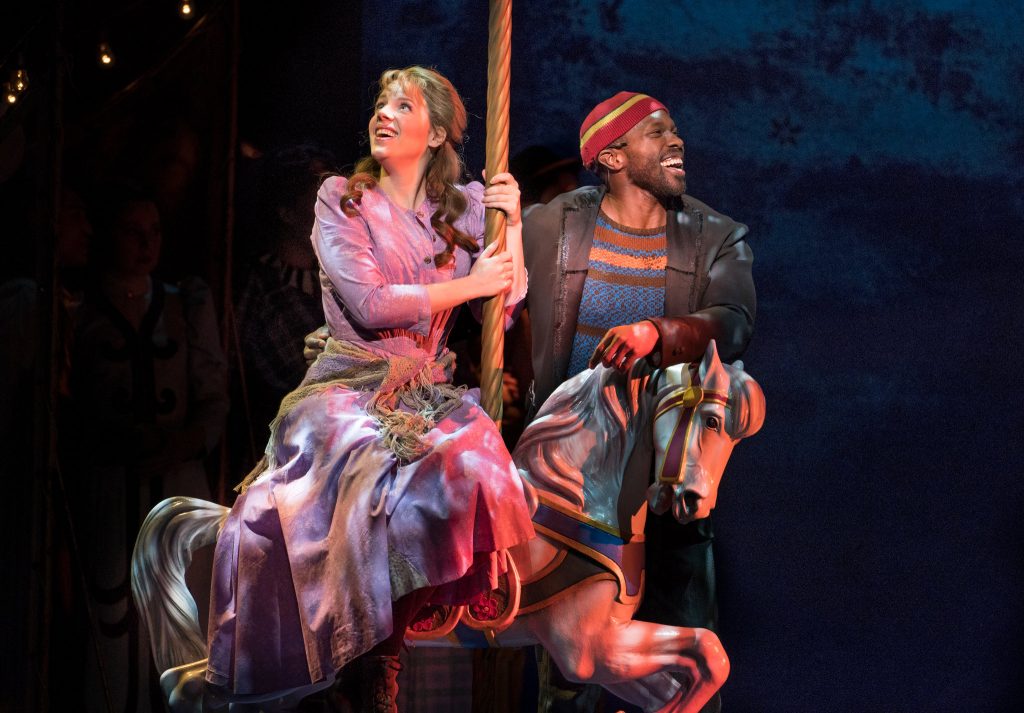 Carousel
Another Rodgers and Hammerstein musical from 1945. By the 2018 Broadway revival, most of the reviewers agreed that while the choreography and performances (especially the singing) were excellent, characterizing the production as sexy and sumptuous, O'Brien's direction did little to help the show deal with modern sensibilities about men's treatment of women, instead indulging in nostalgia. A missed opportunity. However, songs such as "There's nothin' so bad for a woman" were cut from production.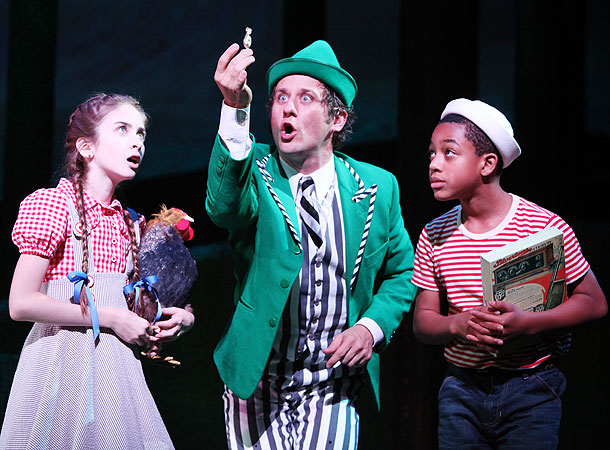 Finian's Rainbow
A 1947 Broadway musical that has faced several revivals since. Forget the leprechaun of this Irish-American inspired musical, it's the bigoted U.S. Senator who's turned Black by witchcraft and is taught that it doesn't matter what "his outside looks like—being Black—only the inside counts" that's a bit problematic.
How to Succeed in Business Without Really Trying
A 1961 Broadway musical. Critics would say the Broadway play objectifies women in the office/business culture of male dominance. Songs like " How to Keep His Dinner Warm" and a scantily clad "World Wide Wicket Treasure Girl", whatever that means, are just some of the reasons. In 2011, Charles McNulty of the Los Angeles Times opined that the musical "is hampered by a dated book" and that its "episodic structure now seems as belabored as a sitcom plucked from a rusty time capsule", while "all the romantic brouhaha with moony secretaries is beyond retro."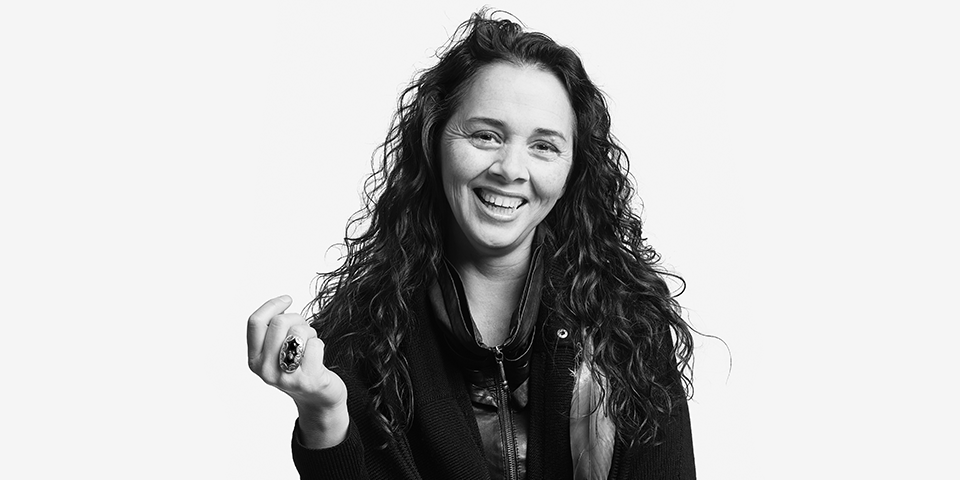 Peter Pan
Misogyny, unhinged Native American portrayals, and gender roles. Broadway's first Native American playwright, Larissa FastHorse, says: "I'm adapting a musical that already exists that toured for 30 years nonstop. It's something that works. So we just have to make it so it's not harmful and try not to screw that up. You know what I mean? We don't have to make a new thing, we just have to take away the harm of the old thing and make it hopefully even better in some ways." In a recent interview about her Thanksgiving play, FastHorse also said, "The traditional "Peter Pan" puts Native Americans in that realm of the fantastical, as if we were extinct. But we're here, alive and creative, not better or worse than anyone else."
The cherished fable was recently revived for a smaller stage production by another Native American writer and was received positively. "The Neverland," a modern-day adaptation of "Peter Pan," premiered at Krannert Center for the Performing Arts in (The University of Illinois Urbana-Champaign) Illinois in April 2022. The theatre department premier reimagined "Peter Pan" centered on Indigenous identity. Playwright Madeline Sayet is the executive director of the Yale Indigenous Performing Arts Program and a citizen of the Mohegan Tribe in Connecticut. She often reimagines classic stories in her work.
There are many Broadway stories ripe for upgrades, and the aforementioned are merely a few. Miss Saigon has been faulted for its portrayals of Asian characters, while the Minneapolis Musical Theatre's production of Bloody Bloody Andrew Jackson last summer at the New Century theatre drew protests.
Nationally, Mary Zimmerman's adaptation of Rudyard Kipling's The Jungle Book at Chicago's Goodman Theatre drew condemnation for passing along Kipling's racialist and misogynistic views, while La Jolla Playhouse's musical adaptation of Hans Christian Andersen's The Nightingale was skewered for being set in China but featuring a cast whose leading characters were not Asian-American. If off-off Broadway is showing little mercy to such obvious innuendos then Broadway should certainly pay close attention.
Devoted fans of centuries-old stories and fables and productions will have the ultimate say in what's successful on stage now, and in the future. In the meantime, it's far more responsible to continue to address dated or flat-out wrong representation in the arts, rather than leave it be as it sits. It's simply improvement—not erasure. Besides, the Broadway stage is the perfect setting for a stunning revival.