It was a wonderful opportunity to explore Lillian Hellman's classic play with such a dream cast as part of this series of online performances. The themes of liberal America and its imperative to combat fascism in all its manifestations feels all too pertinent to the needs of our present times. When Watch On The Rhine premiered in 1941 it served to bring to the theatre-going public a sense of the turmoil that was brewing in mainland Europe and its potential impact on the global stage.
I was first exposed to the epic dimensions of the American drama when I made my professional theatrical debut in a revival of Strange Interlude by Eugene O'Neill. Written in the shadow of the Great War, this Pulitzer Prize winning drama features the theatrical convention of characters speaking their innermost thoughts as asides. In deploying this classical device in a contemporary setting, O'Neil shows that despite the privileges of modern education, human beings still struggle to communicate directly and truthfully with one another. However, my lasting impression of this masterpiece is not as profound as I would wish. I was thirteen years old at the time and my hair had been bleached a platinum blonde to evoke the archetypal Golden Child. The abiding memory I have is of the cast, which included Glenda Jackson and my father Brian Cox, gently but firmly urging me to go easy on the gold hairspray that I had applied to my side parting when the dark roots began to show. Luckily, I don't think my besmirching of the beautifully tailored 1920's costumes could be glimpsed past the front row.
Thirty seven years later and one of the benefits of being involved in the remote capture of an online performance of a classic play is that this actor can transform himself without having to make a trip to the hairdresser.
---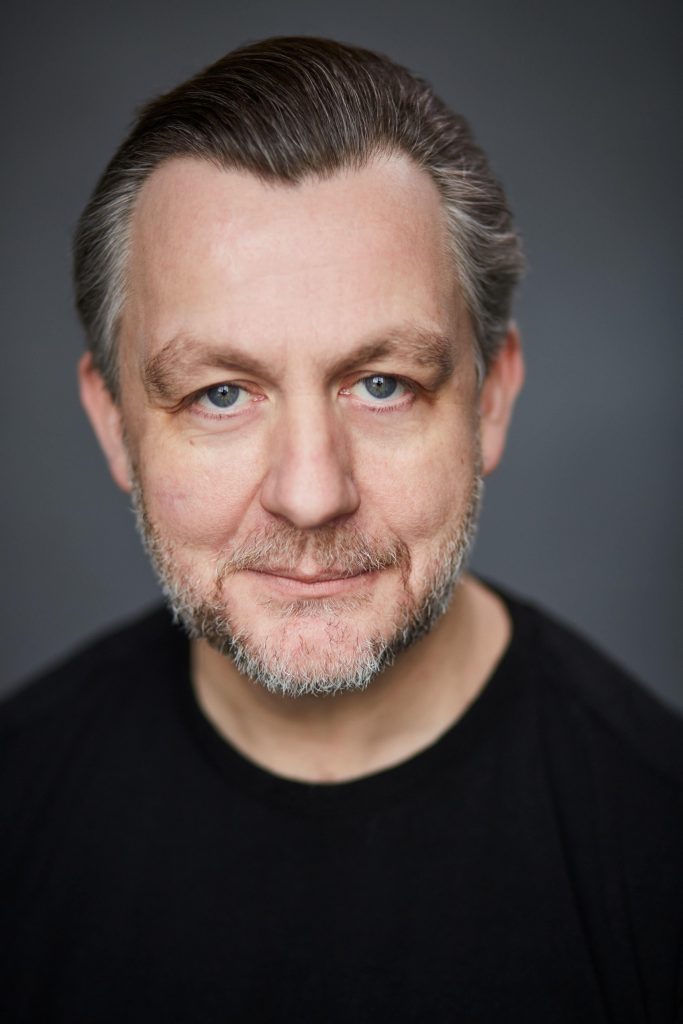 Alan Cox recently played Uncle Vanya at the Hampstead Theatre in London and Claudius in Hamlet for the Shakespeare Theatre Company in Washington, D.C. He played David Frost in the national tour of Frost/Nixon, for which he received a Helen Hayes Award nomination. He made his Broadway debut in Translations. He made his motion picture debut as Watson in Young Sherlock Holmes. His film work includes Contagion, The Dictator, Mrs. Dalloway, and An Awfully Big Adventure. Alan's television credits include The Good Wife, John Adams, and The Odyssey. He can be seen in Spotlight on Play's Watch on the Rhine streaming this Thursday.