It wasn't until I got backstage that I officially fell in love with the theater, and that was when I was 11 years old. I was born in the city but our family moved to Denver, Colorado when I was very young… We took yearly trips back to NYC and got to see Broadway shows but it felt like a different world and I had never really thought about the making of them. I never considered all of the work and all of the people involved in creating that magical few hours for my family and me. When I was in 4th grade I began to sing in a choir, and the following year the director of the choir recommended me to the Denver Center Theater when they asked him for a child who could sing and perform on stage in their upcoming production of George Bernard Shaw's Androcles and the Lion. I went in and auditioned at the Denver Center and got the part. Little did I know what I was about to be a part of. From the first rehearsal I knew I had found a world where I wanted to spend a lot of time. Incredibly bright, funny, supportive, creative and irreverent professionals. The set designer showed us incredible models of what the set would look like, the costume designer showed us pictures and materials and drawings of what the costumes would look like. There was a wig maker, there were stage managers keeping track of everything. There was a musical director. Eventually there were dressers, and ushers and light and sound board operators. Everyone working to put our show on! I got to be on stage with Mercedes Ruehl and the other incredible actors who were part of the company (back then many regional theaters had companies who played many different roles for years)… Yes, I loved being on stage and feeling the stillness and focus and magic of a theater full of people all willing a story into being. But what I remember even more, and what gave me the itch to make my life in the theater, was the backstage. The greenroom where all of the actors hung out before the show in their various costumes and makeup, smoking (!) and joking and telling incredible stories, and treating me like a fellow collaborator and colleague. I was 11 and I'm sure many stories went over my head with the smoke, but what I gleaned was happy artists, working hard on their craft, making the show better and better. It was a giant family back there, and though the characters and settings and plays have changed, that feeling has never gone away.
This 15 months has been hard for our community, for our theater family. I include audiences as part of that family, because live theater is not live theater without them. We all miss being in a space together making a story come to life. Until that happens, we are so lucky to have opportunities to create and watch shows however they happen and I feel so pleased to have been included in Watch on the Rhine. I got a little taste of that backstage fellowship and the audience will get a taste of a great story told. Until we are lucky enough to be together let's revel in the chance to soak up any "theater" we can! I know I'm happy to be "backstage" again if even in a Zoom box!
Watch Jeremy zoom into your living room, den, kitchen, wherever this weekend when Spotlight on Plays presents Lillian Hellman's "Watch on the Rhine".
---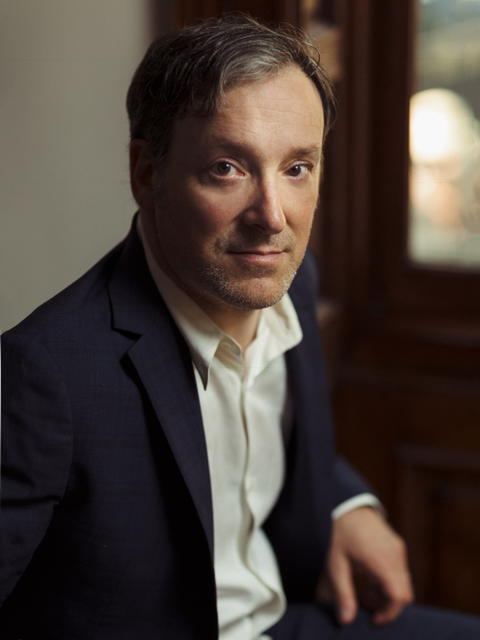 Jeremy Shamos has been seen off-Broadway in Corpus Christi, Engaged, Miss Witherspoon, Race, Gutenberg! The Musical!, 100 Saints You Should Know, Hunting and Gathering, The New York Idea and The Complete Works of William Shakespeare (Abridged). His Broadway credits include Reckless, The Rivals, Glengarry Glen Ross, and Elling, and he earned a Tony nomination for playing two roles in Pulitzer Prize-winner Clybourne Park. He can be seen in Spotlight on Play's Watch on the Rhine streaming this Thursday.