The One That Got Away
You needn't ever ask anyone who has served as an artistic director of a regional company if there is anything left they wished they'd directed. If the service happens to extend to about 25 years, as mine did at the Old Globe in San Diego from 1982 to 2007, I probably ticked off most my secret favorites, including as much Shakespeare as anyone of my generation. But along the way, I also managed a modern, "regional" adaptation of KISS ME, KATE, as well as THE TORCHBEARERS, with the full intent to prove that George Kelly predated the Brits' NOISES OFF by a couple of generations, as well as a production of the rarely done THE WAY OF THE WORLD in Balenciaga gowns and including an original rhymed prologue and epilogue of "ghosts" of the period, explaining the connotation and getting a few welcome laughs.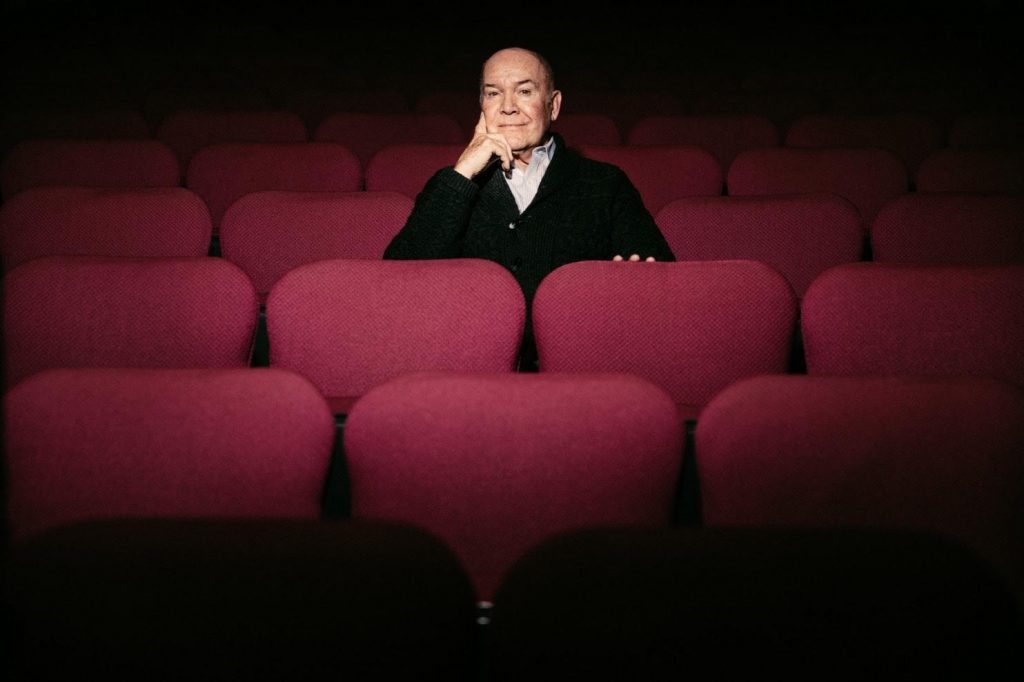 Don't kid yourself — the fare of a seasonal roster of plays by any regional theatre is not actually dictated, as one might suppose, by the whims of its artistic staff. It is completely at the discretion of a publishing deadline for the dreaded and deeply feared subscription brochure, something as fixed as the Sword of Damocles, and just about as welcome. If one depends upon a subscription, as almost all the major regional companies have done over decades, that slender folder of printed promise needs to go out in time for the cash to come back in before you're able to spend a single penny; and management really doesn't much care if you are on a first name basis with your Muse or not: they need the next six plays, let's say. Cough it up!
I've always equated choosing a season with sport fishing, or maybe even better, cooking. People are coming over to eat. They assume you cook well, and if you expect to see them again, you don't want to disappoint them; so off you go to the Farmer's market with your basket, and you choose the best possible ingredients, trying to excite yourself as well as tempt the tastes of your friends. So initially perhaps, "one from column A, and another from column B" is a good place to begin. In the case of the Globe, the faithful expected no fewer than three Shakespeares during every summer. And, oh yes! A musical will certainly bring them in… find us a good musical! See what I mean? By the time you've chosen your classic, and hit upon an appropriate musical project, and thought of something for "him," your best actor, or "them," that attractive new married couple with the hit t.v. show on both a hiatus and with a lust for legitimacy, you are more than half way there.
So possibly something just for you might spur your enthusiasm and renew your excitement. We were usually fairly fortunate during the years I was in residence in San Diego, but I must confess, the moment Sondheim and Lapine's INTO THE WOODS became a possibility for us to premiere, the entire regional field burst into bloom, and the future was written all over our walls. No longer the "boonies…" we swiftly became America's theatrical proving ground, and the gloves were pretty much off. There were those sassy premieres you could grab, and others that were in serious contention, but always, inevitably, that private stash of your own, tucked away for special occasions. KISS ME, KATE and THE WAY OF THE WORLD certainly qualified for me, but honestly, too, always did Meredith Willson's THE MUSIC MAN.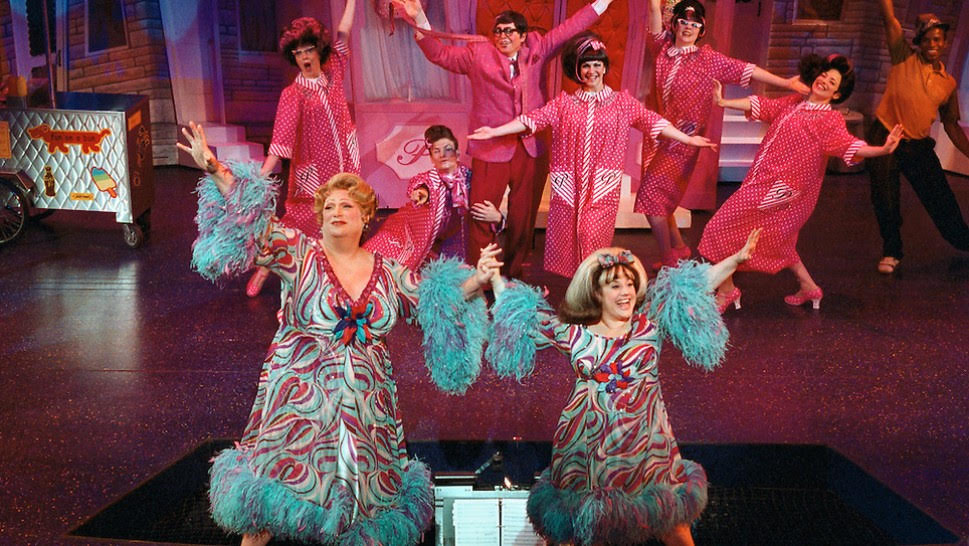 It so happened that my father, who died in the '50's when I was 18, was very involved in SPEBSQSA, The Society for the Preservation and Encouragement of Barbershop Quartet Singing in America, to the extent that he wrote a column for their national publication, and since THE MUSIC MAN gave glorious precedence to it's own barbershop quartet singing immaculate material — LIDA ROSE?… oh God!!… I have longed all my life to have a whack at it. As a matter of fact, when I was finally able to witness the original production following my dad's demise, I presented myself at the stage door, not to get an autograph or gaze at either Robert Preston or Barbara Cook, but rather to climb interminable stairs up to the very last dressing room in the Majestic Theatre to pay my compliments to the Buffalo Bills, the celebrated featured quartet, who had been pals of my dad's and who consequently presented me with my first taste of Scotch whiskey. Their harmony, I recall, was also equally neat and marvelously peaty.
The fallacy, of course, is that those "at the top" pretty much have the field to themselves, and get to do whatever they wish. Nonsense! Timing, availabilities, even politics carry the day, and here I am, hat in hand, finally reconciled to the fact that my good friend, the inestimable Jerry Zaks has beaten me to the punch, and will be guiding brilliant Hugh Jackman and Sutton Foster to their announced and assuredly glorious revival. As a crusty veteran of these celestial lotteries, I am thoroughly contented to order my ticket early and wish them nothing but health, happiness, and extravagant raves in this coming, (please, dear God!) recovering season of ours. I guess it's time for me to reset my sights on something a bit more attainable: anyone up for GAMMER GURTON'S NEEDLE?
---
Jack O'Brien, one of the American theatre's most honored directors, is a ten-time Tony Award nominee and has been awarded the Tony three times, for his direction of "Hairspray," "Henry IV" and "The Coast of Utopia". He is also the recipient of four Drama Desk Awards, for his staging of the aforementioned plays and "The Invention of Love". Among his major New York theatre directorial credits are: "Porgy and Bess" (1977 revival), "The Most Happy Happy Fella (1979 revival), The Cocktail Hour, Two Shakespearean Actors", "The Full Monty", and "Dirty Rotten Scoundrels". He served as the Artistic Director of the Old Globe Theatre in San Diego, California from 1981 to 2007.