Once upon a time, a young woman ventured forth on a long road trip to attend the dreaded entrance interview for the Yale School of Drama.
That was me, in a carefully chosen brand new double-breasted suit, hopeful, like a lottery ticket holder. I nervously entered an unremarkable brick building on York Street in New Haven.
I lugged my giant black bag filled with everything remotely artistic I have ever done up the stairs and sat in the Design Office waiting to be called, smoothing down stray hairs and trying to get my heart to slow down.
My fate would be decided by legends of design; professors Ming Cho Lee, Jane Greenwood and Jess Goldstein. I walked in, unzipped my portfolio, took a deep breath and launched nervously into my spiel.
After a short while, I was interrupted by Ming who raised his hand and said, "That's enough."
The group silently pawed through my pile of naive attempts at designing the set for King Lear, pencil sketches of my mother (my only willing model), photos of medieval armor I made out of carpet pads, earnest attempts at still life paintings, laughable costume designs for Twelfth Night and my diaries filled with memories and doodles.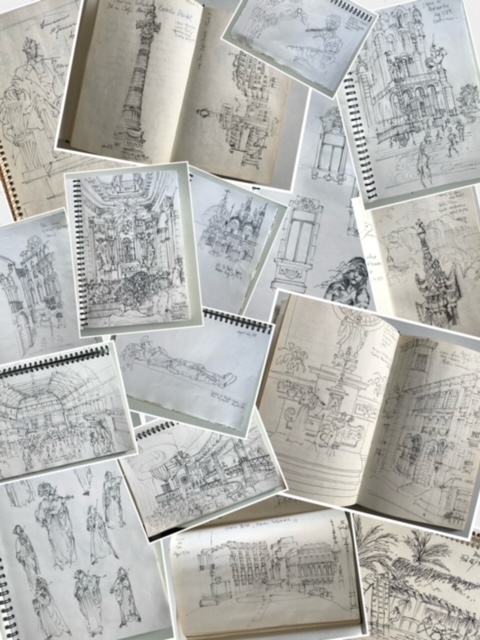 Finally, Ming spoke. "Your watercolor is terrible!"
"The proportions on your figures are all wrong!"
"Your set and costume design is really terrible!"
And, finally, he said, "I think you don't know many plays!"
Ouch.
Sad but true.
"But… this…" He added, "this is something."
It was my hoard of scrappy, little diary/sketchbooks. The ones I'd take to concerts, museums, restaurants, on the subway, in which I'd sketch and write about the things I wanted to capture and commit to memory anytime I was still for more than a few minutes.
He flipped through them, nodding his head.
The others began nodding silently, too.
To my amazement, I was accepted right there on the spot.
What I realized then was that I didn't need to show dazzling proficiency in theater design to be a promising designer; they were looking for a keen observer and a willing sponge.
Designers draw from their wells of artistic inspiration. They fill this well with amazing and ordinary things they see and experience everyday and everywhere.
I learned my first lesson before classes even began.
---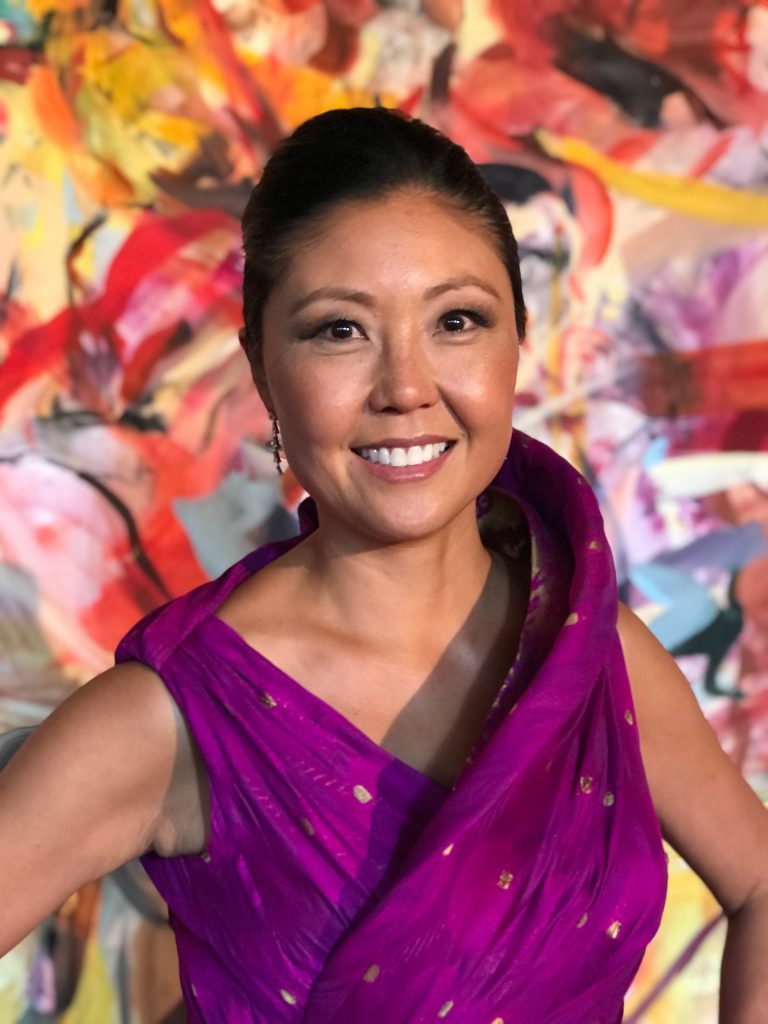 Linda Cho is a Tony Award winning costume designer with extensive experience designing for both theatre and opera in the US and internationally. In 2014 she won the Tony Award and the Henry Hewes Design Award for the Broadway musical A Gentleman's Guide to Love and Murder. In 2017 she was nominated for the Tony, Outer Critic's Circle and Drama Desk Awards for Best Costume Design of a Musical for the Broadway production of Anastasia. In 2018 she was proud to be part of Broadway's first all female creative team for Lifespan of a Fact.