Broadway's Best Shows is proud to present Spotlight on Plays, a starry series of livestream readings of Broadway's best plays to benefit The Actors Fund.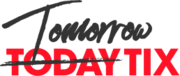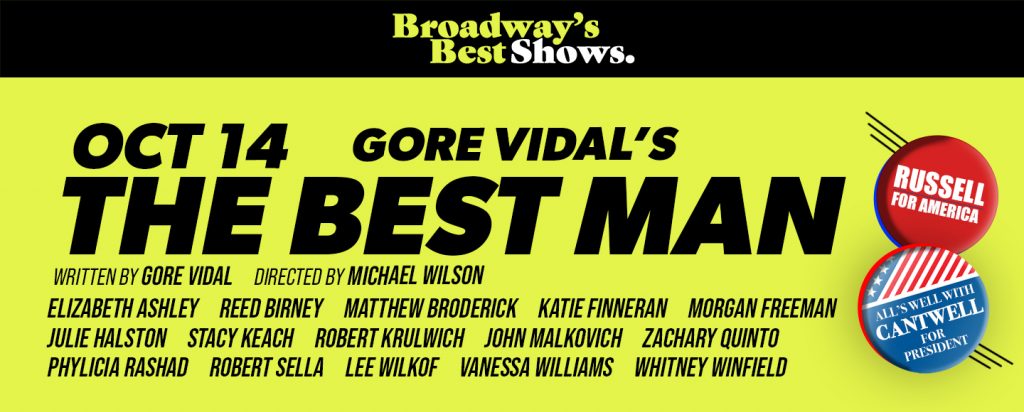 GORE VIDAL'S THE BEST MAN weaves humor and suspense in equal measure as a Secretary of State and a U.S. Senator contend for the Presidential nomination and, most importantly, for the endorsement of a colorful and canny ex-President. Academy Award winner Morgan Freeman plays the ex-President and the company of actors includes John Malkovich, Zachary Quinto, Vanessa Williams, Stacy Keach, Tony Award winners Phylicia Rashad, Reed Birney, Katie Finneran and Elizabeth Ashley. The director is Michael Wilson, who staged the acclaimed 2012 revival.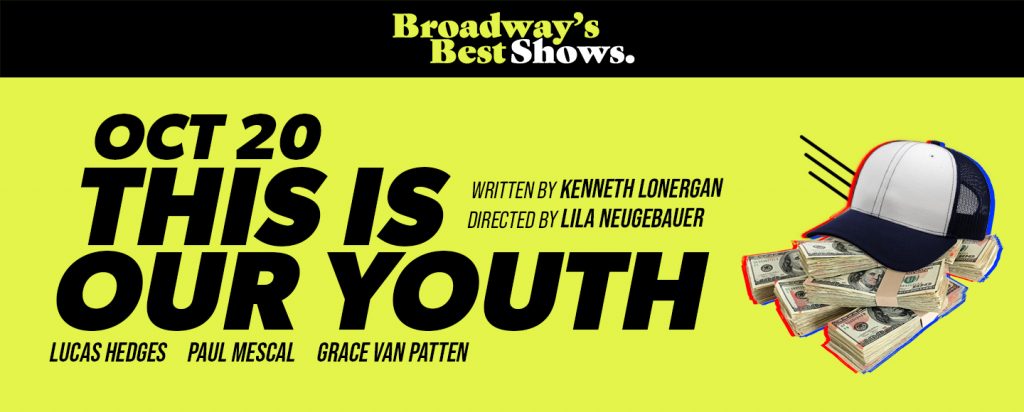 Kenneth Lonergan's acclaimed THIS IS OUR YOUTH, which follows forty-eight hours in the lives of three very young New Yorkers at the dawn of the Reagan Era, has attracted a trio of the most exciting new actors. Lucas Hedges, an Academy Award nominee from Lonergan's Manchester By the Sea, this year's Emmy Award nominee for Best Actor, Paul Mescal (Normal People) and Grace Van Patten (The Meyerowitz Stories, Good Posture). This play which involves theft, drug-dealing and youthful desires is a riveting snapshot of the moment between adolescence and adulthood. Lila Neugebauer (The Waverly Gallery) directs.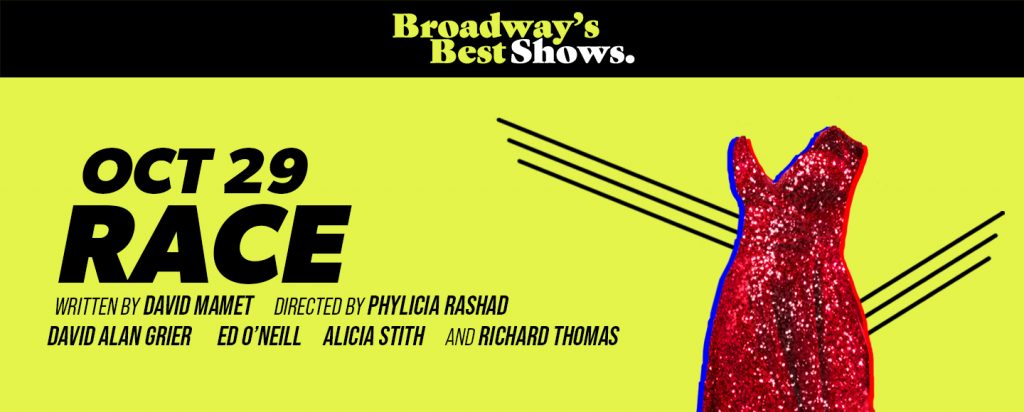 RACE, by Pulitzer Prize winner David Mamet, tackles America's most controversial topic in this provocative play. A potent dramatic cocktail of sex, guilt and legal maneuvering, Race concerns three lawyers (Ed O'Neill, David Alan Grier and Alicia Stith) defending a wealthy white executive (Richard Thomas) charged with raping a black woman. David Alan Grier and Richard Thomas return to the roles they created during the play's hit run on Broadway. Tony Award winner Phylicia Rashad directs.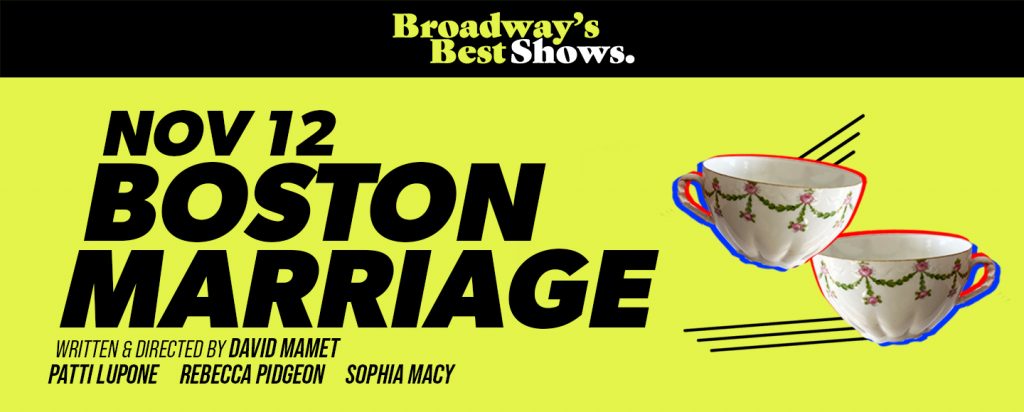 In David Mamet's BOSTON MARRIAGE Anna and Claire, two scheming "women of fashion" have their world upended when Anna receives an enormous emerald and an income to match from a wealthy admirer. Claire, meanwhile, is infatuated with a respectable young lady and wants to enlist the jealous Anna's help for an assignation. Tony Award winner Patti LuPone and Rebecca Pidgeon are Anna and Claire, with Sophia Macy as their Maid. Mamet directs.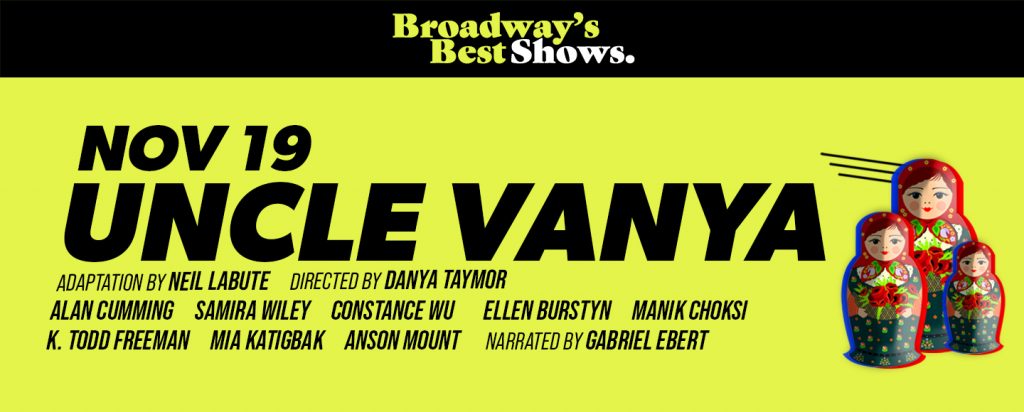 Neil LaBute's World Premiere adaptation of Anton Chekov's UNCLE VANYA sees Tony Award winner Alan Cumming take on the titular role joined by Constance Wu, Emmy Award winner Samira Wiley, K. Todd Freeman, Anson Mount, Mia Katigbak, Manik Choksi and Academy Award Winner Ellen Burstyn. Gabriel Ebert narrates the proceedings in an evening directed by Danya Taymor (Heroes of the Fourth Turning).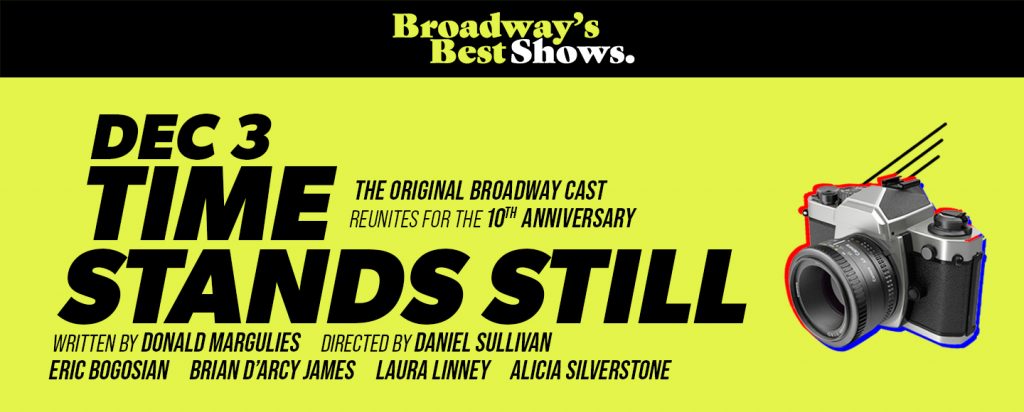 TIME STANDS STILL is Pulitzer Prize winner Donald Margulies' play about a photojournalist and a foreign correspondent trying to find happiness in a world that seems to have gone crazy. Laura Linney, Alicia Silverstone, Eric Bogosian, and Brian D'Arcy James return to the roles they originated on Broadway. They are once again directed by Tony Award winner Daniel Sullivan.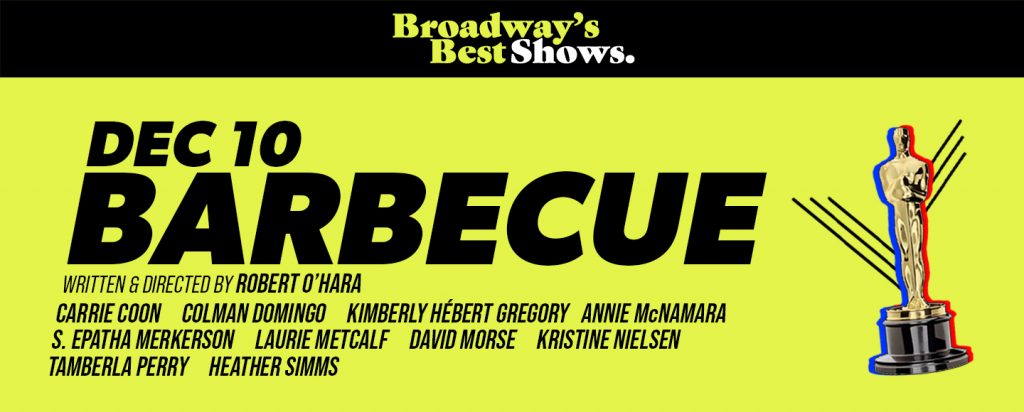 BARBECUE
In Robert O'Hara's rollicking BARBECUE, the O'Mallerys have gathered in their local park to share some barbecue and rousing straight talk while they await their youngest sister's arrival. What appears to be a festive occasion is actually something quite different. O'Hara, who staged this year's acclaimed Slave Play, directs a company that includes: Colman Domingo, S. Epatha Merkerson, Tamberla Perry, Kimberly Hebert Gregory, Heather Simms, Tony Award winner Laurie Metcalf, Carrie Coon, David Morse, Kristine Nielsen and Annie McNamara. 
---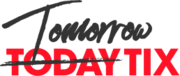 ---
The Actors Fund envisions a world in which individuals contributing to our country's cultural vibrancy are supported, valued and economically secure.
Mission: The Actors Fund fosters stability and resiliency, and provides a safety net for performing arts and entertainment professionals over their lifespan.