By Will Hochman
But I knew deep in my bones that I was the right person for the job and I did everything I knew how to make that a reality.
"I think there's something about the life force of making a play that is sort of the antithesis of cynicism," Adam Rapp tells me on the phone. "You know, we don't get paid very much money. We don't get our lunches paid for. We show up and we do this absurd thing where we're making a story up and we're hurting each other and we're loving each other and we're creating actions onstage for an audience to witness and to digest and then we go drink together and then we talk about it and then we fall in love together and then we do another one."
Adam has been "doing another one" for almost thirty years. He's the opposite of a cynic. He's an inspiring, caring, hilarious man utterly committed to his work and to the people with whom he brings that work to life. He's written an astonishing twenty-eight plays. His work has been produced all over New York, the country, and the world. He is a bonafide theater legend. He's a Pulitzer Prize Finalist with his play Red Light Winter. He's published eleven novels and two graphic novels and written two films and directed three. The man is prolific. And, at last, in 2019, he arrived on The Great White Way with The Sound Inside. He finally made his Broadway debut. And, somehow, with only a few years of experience, so did I.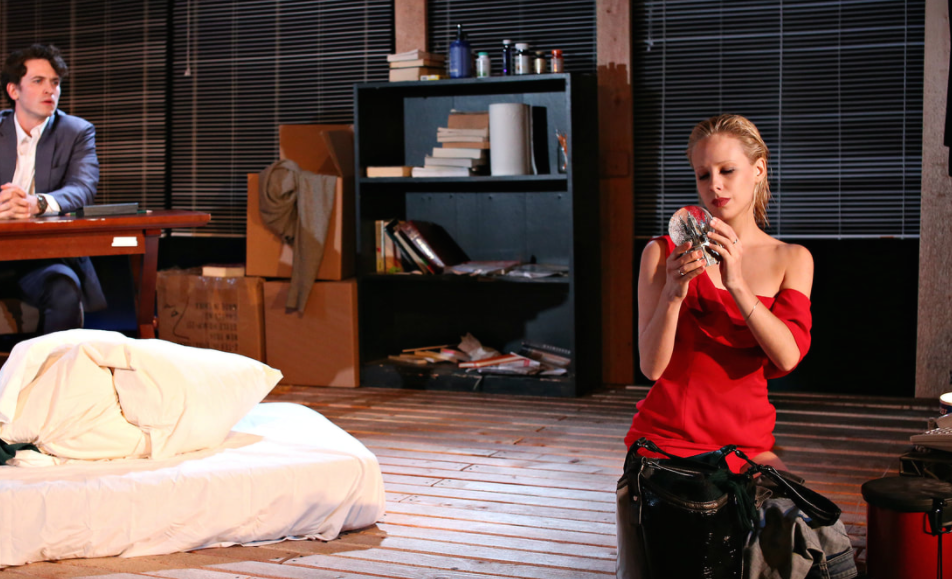 By the time I auditioned for The Sound Inside, which would first run for two weeks at the 2018 Williamstown Theatre Festival, I had only a small handful of professional acting credits. I graduated from college in 2014 with a degree in economics and only three semesters of acting experience. I never did theater in high school. The first time I properly gave it a go was halfway through college. I probably had some amount of natural skill. But I had infinite curiosity and an insatiable hunger to make it all, somehow, happen. And with this play, somehow, it happened. Maybe I was in the right place at the right time. Maybe it was luck. Maybe it was preordained. I don't know. But I knew deep in my bones that I was the right person for the job and I did everything I knew how to make that a reality. It felt then, and continues to feel now, even a year after the show closed, like catching a bolt of lightning. I'm endlessly grateful. I'm in awe of the entire experience.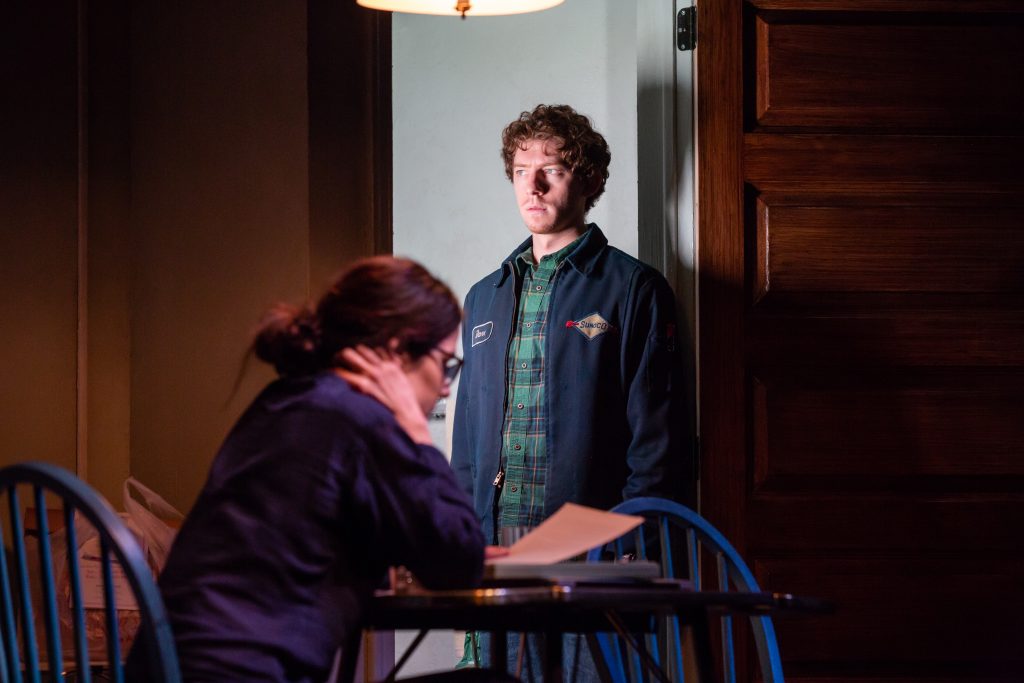 Adam says that with each play you make a crazy little family. I think he's right. There's a unique place in my heart for Mary-Louise Parker and David Cromer and the rest of our masterful team. Since I came on board back in 2018, Adam has become a dear friend. I admire his work and am inspired by his approach. I'm thrilled that he finally arrived on Broadway and that he did it with such a bang and, my goodness, that I got be a part of it. The Sound Inside was a hit, a critic's pick, and is now nominated for six Tony awards. It's quite the accomplishment. So, at the request of our fearless producer, Jeffrey Richards, I called Adam in February to talk about his extraordinary, and long, journey as a playwright.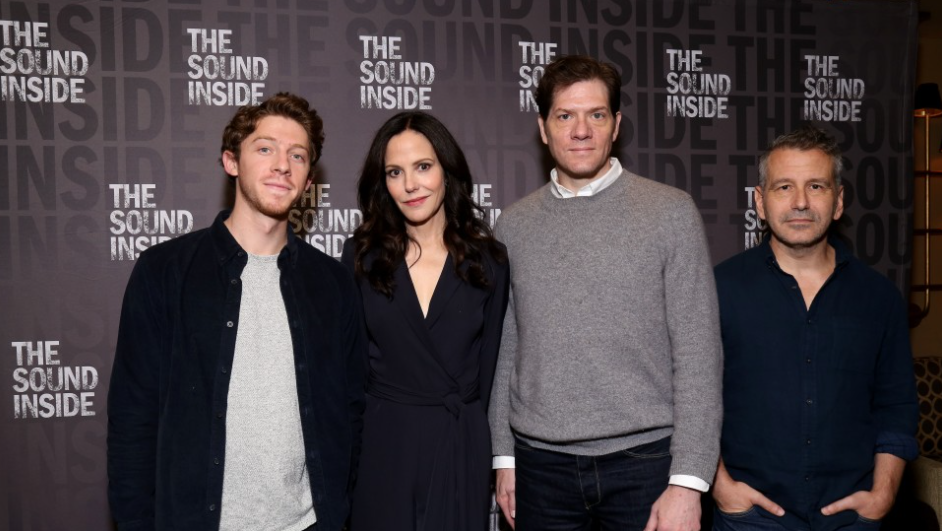 "I just didn't think it would ever happen," he tells me when I ask him about making it to Broadway. Adam wrote his first play in 1993. He had just arrived in New York. I was, admittedly, an infant. The play was called Prosthetics and the Twenty-Five Thousand Dollar Pyramid. "It was a crazy, crazy, crazy play where a hand grenade was onstage and someone had a fake penis and someone professed their love to someone else under gunpoint," he says. (As is often the case when talking with Adam, I find that I'm laughing.) It was his first hands-on experience with theater. He was, like I was twenty years later when I moved home to the city, totally new to it. He was hooked. "I loved what a play did to the audience," he tells me. "I loved the social event of it."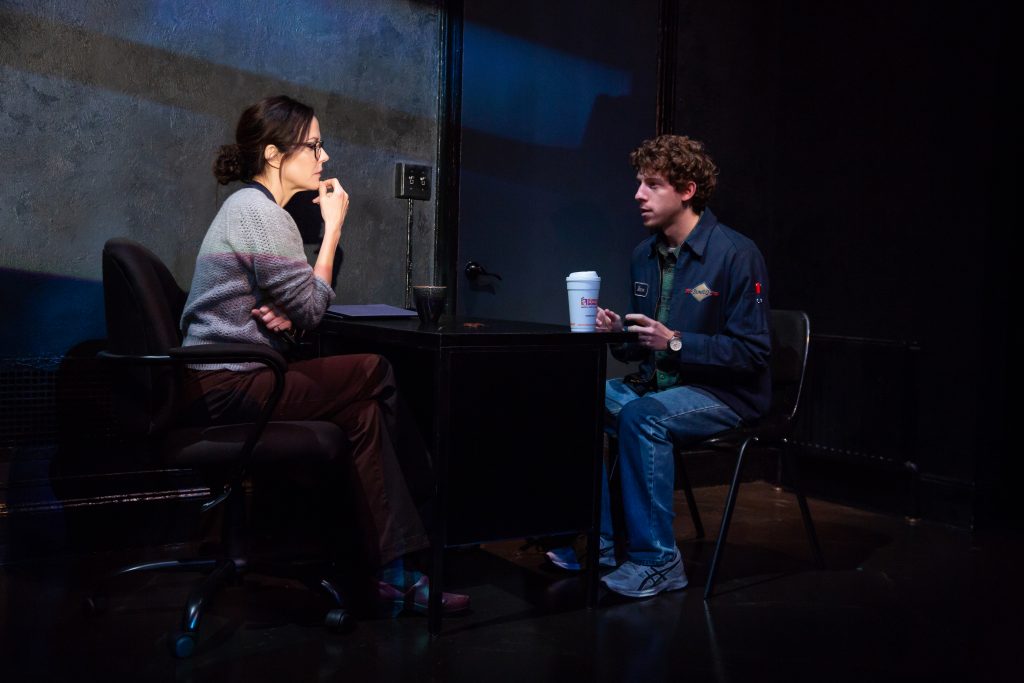 Adam found himself in the theater. "In terms of writing plays, writing fiction, telling stories, being a storyteller, directing, working with people, it's something that I really, really love to do. And I feel so lucky that I get to do it. I love making things with people. So it kind of became just a practical, vocational thing." He committed himself to making it happen. This would be his life.
"You know, there's something about creation that feels incredibly powerful," he tells me. "You're making something and it's out of nothing and people are gonna come witness it and then you might talk about it and they might even be moved by it. They might even be changed by it in some small way. They might, like, go call their kid or they might call an old friend or they might reach out to somebody that they haven't before. There's something about that and about being able to attempt that that made me feel worthy." I know exactly how he feels. It made me feel worthy, too. He goes on, "It made me feel like I had a place in the world, because I didn't before that. I was just a, kind of, I was kind of lost. I was obsessed with basketball and reading and books and trying to write novels and you know that can be very, very, very lonely. I didn't have a social life. I couldn't find my place in the world. So the theater and making plays, it gave me incredible purpose. I feel so lucky."
Adam had purpose. He had work. And he poured everything he had into it. I ask him about that, about his commitment and his drive. He tells me, "One of the great things that Marsha Norman used to say," she was one of his mentors when he attended Juilliard for playwriting, "is that all of the ups and downs and the successes and the failures, they mean something. But the thing that means most is getting your body of work out there. Getting a body of work in the world and having it be witnessed and having it be digested and having it be published. That is the true mark of excellence."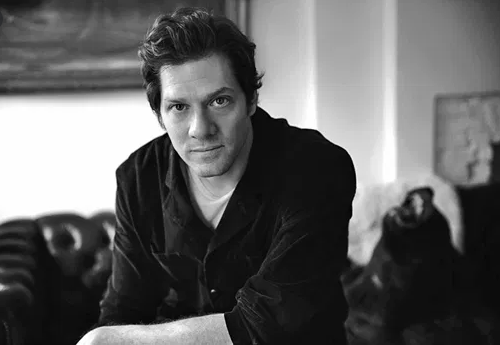 Adam became a staple theater maker in the city. His plays appeared everywhere off-Broadway and off-off-Broadway. He wrote. He directed. He directed what he wrote. He collaborated with everyone. But despite the decades and the steadily growing body of work, Broadway wouldn't come. "I just couldn't figure out the right way to – you know, I just didn't have the luck or I didn't have a good enough play or I didn't have the right combination of things. And the few times that it almost happened, it just sort of fell short. So I was resigned to the idea that Off-Broadway is an incredibly sophisticated audience and a great way to continue to make art and make my work and I was totally fine with that. It wasn't going to discourage me. I was going to continue to write the plays that I was going to write."
So he put his head down and he made his work. He asked hard questions. He challenged his audiences. He, in his words, freaked people out. He churned out play after play after play and, finally, in 2019, something clicked into place and he arrived on Broadway. He made it.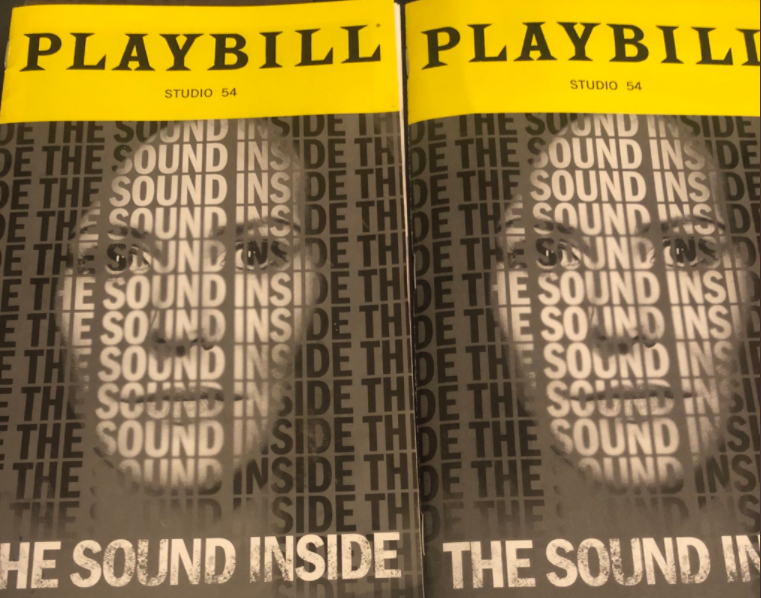 I ask him how it felt. He takes a breath. "It was definitely vindicating." And the Tonys? "It was really exciting to be nominated," he says. "I was really happy. It's always nice to be recognized. I don't know what artist doesn't want to be recognized. It's really hard what we do. It's really hard to arrive at that level and to succeed at that level." No kidding. How many people dream of working as a theater maker or making it to Broadway or getting nominated for a Tony Award? How many people are nominated for six?
Adam has been succeeding and failing and succeeding again for about as long as I've had a pulse. He's well aware that as wonderful as it was to make it to Broadway and then to be recognized for it, the successes can be, frankly, hard to predict. "It's all so weirdly random. That's one of the things that theater has taught me. Just when you think you have the Rolls Royce, it's not. It's the Volkswagen Bug. And just when you think you have the Volkswagen Bug, it becomes the Rolls Royce. You just can't predict it."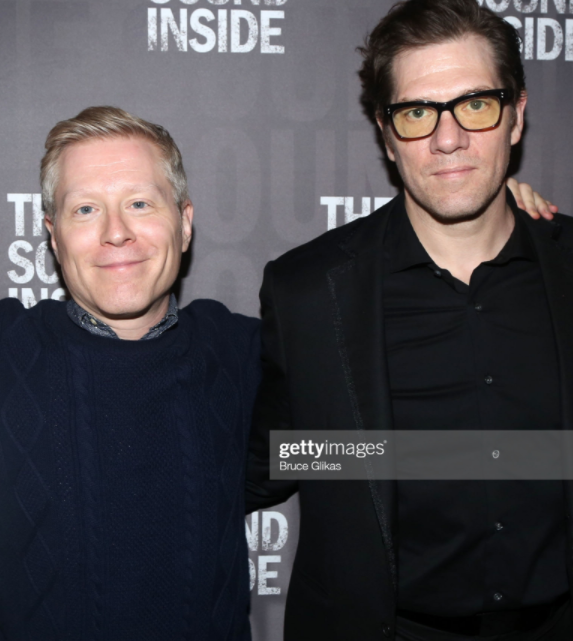 So, what does a person do in the face of so much uncertainty? How does a person navigate the unpredictable world of theater? For Adam, you control the only thing that you can. You go back to the reason you did it in the first place. You work. If you're a writer, you write. If you're an actor, you act. You keep showing up. You keep doing the work. "Just knowing that the play got produced and that the play is having a life and that the theater supported you and your body of work is expanding. That's always kept me, you know, hopeful."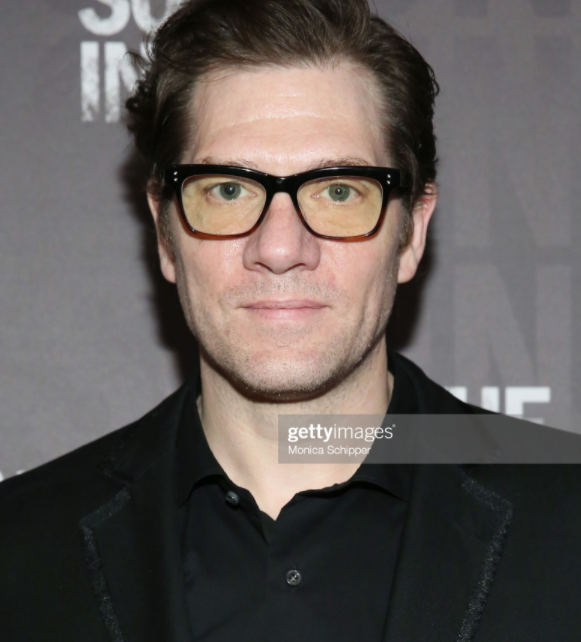 "A lot of people come to NY and are trying to make work and can struggle to get the first thing done. It's hard. It's hard to maintain your confidence. It's hard to feel vital. It's hard to feel like you matter. But I've always said, my whole career, whenever anyone asks, "What piece of advice can you give somebody?" Don't wait for anybody to anoint you. Just make something in your living room. Make something in a garage. Make something in a basement. And then invite your friends and your family. Don't wait. Make work. Because that's how you learn and get better."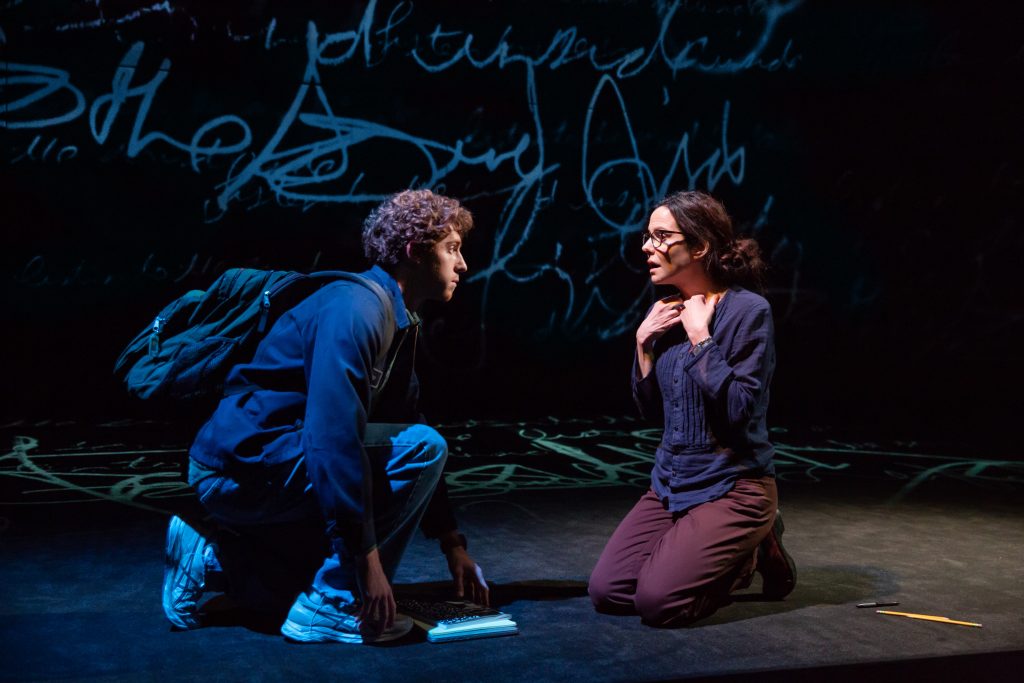 And then, maybe one day, after the uncountable hours of learning and growth and success and failure and the years of rejection and acceptance and doing it all again, maybe you pick your head up and you raise your eyes to the entrance of a theater, and maybe there's your name, maybe it's glowing in the lights, and maybe there's the audience vibrating with anticipation, heading inside to see something new and to be amazed and to be all together, and maybe, just maybe, smack in the middle of New York City, there you are, taking it all in, a person who makes theater, a person on Broadway.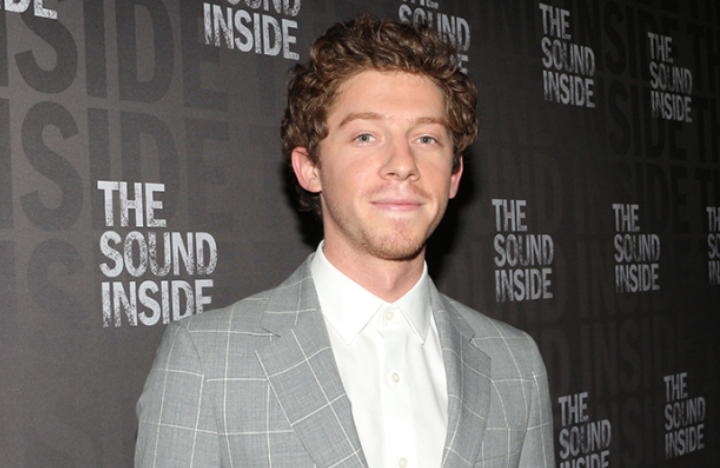 Will Hochman is an actor and, on occasion, writer, photographer, director, and filmmaker. He was born and raised in Brooklyn. Recent theater credits include: "The Sound Inside" original cast at the Williamstown Theater Festival and on Broadway at Studio 54, "Dead Poets Society" original cast at Classic Stage Company, "Sweat" at CTG Mark Taper Forum. Recent films: "Let Him Go" (Focus Features), "Critical Thinking" (directed by John Leguizamo). Recent TV: "Blue Bloods." Upcoming: "Master" (Amazon Studios)