By: Mandy Greenfield
The first time I read Adam Rapp's The Sound Inside, I felt like I'd been given access to the inner thoughts and feelings of someone I'd never met but, somehow, knew and wanted to know for the rest of my life; the characters came off the page with such arresting specificity, nuance, complexity and humanity.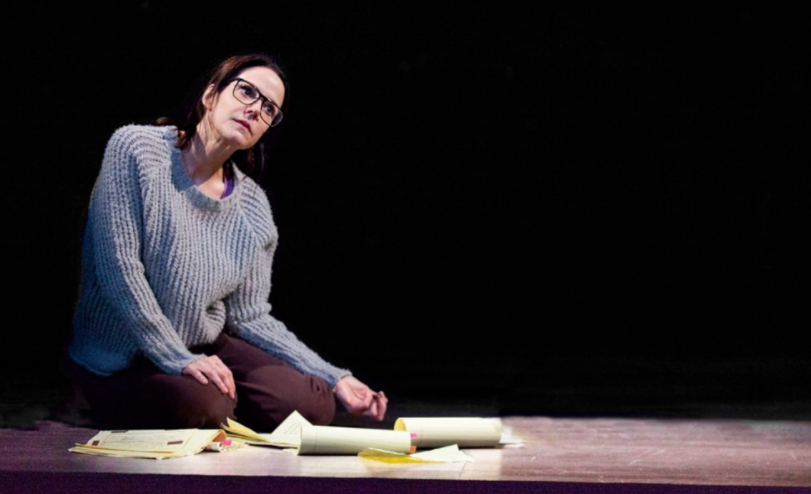 Reading Adam's dramatic incantation was deeply intimate—the day of that first read, alone, at home, only I got to delight in the humor, pain, brilliance and pathos of Bella Lee Baird's relationship with her student, with her own writing, with her student's writing, with reading, with her body, with the bracing snow that falls each winter on the New Haven Green. I loved this play instantly, and, like Bella herself says about reading a novel, "Loving a book is kind of like having an affair, after all."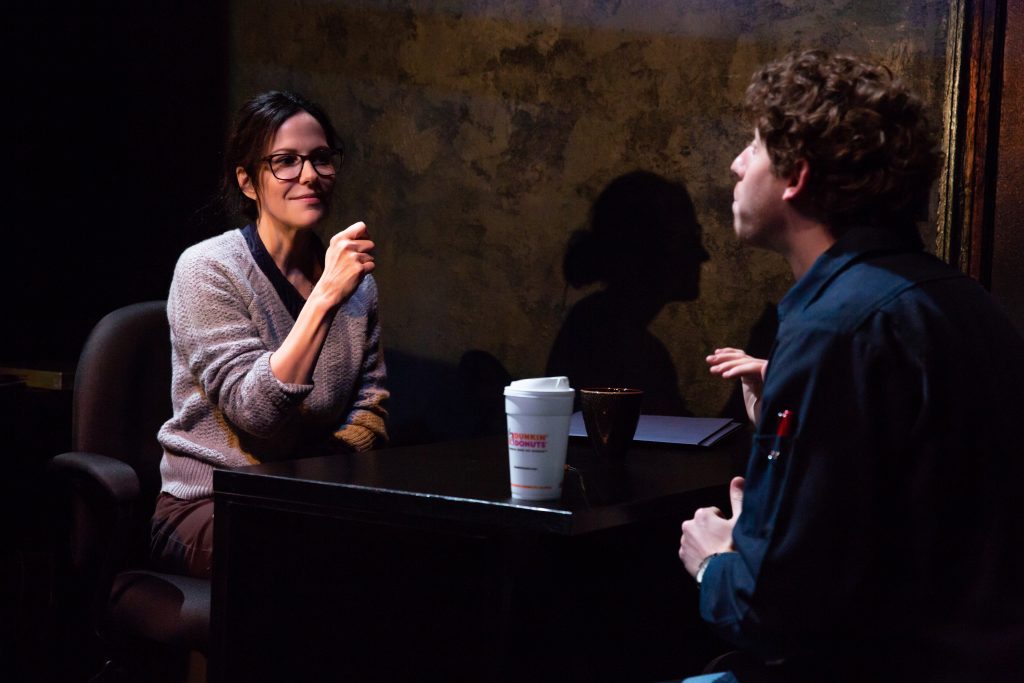 I marveled as Mary-Louise Parker and Will Hochman, under the exquisite direction of David Cromer and in the hands of a gifted team of designers, including the brilliant Heather Gilbert and astonishing Daniel Kluger, translated the intimacy and intensity of Adam's words on the page into three dimensional, theatrical life on our Nikos Stage in the summer of 2018. It was with a mix of elation and jealousy that I listened to one hundred and seventy people exit the theatre after the curtain call of our world premiere production: I was elated that the audience responded so demonstrably, leaping to their feet for the curtain call. I was jealous that I had to let those one hundred and seventy people share in my affair with the play..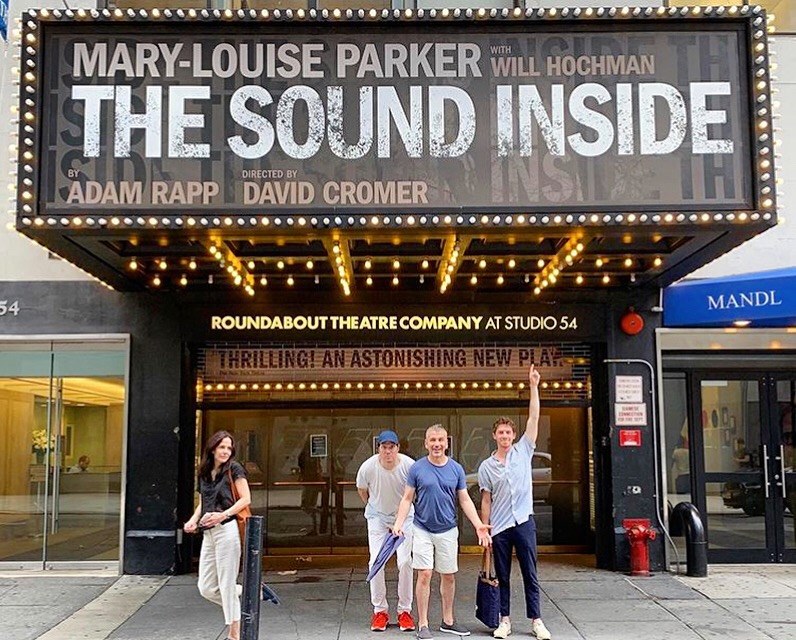 In the fall of 2019, nearly one thousand people listened and watched nightly as Mary-Louise and Will spun this most personal, detailed and surprising tale on a platform we, frankly, feared would be too large for so quiet a story: the stage of Studio 54, part of the Roundabout Theatre Company's campus of midtown theatres. Joined by the devoted audiences of Lincoln Center Theatre, the organization which originally commissioned Adam to write the play, and led by the fearless and kind commercial producer Jeffrey Richards, audiences left mesmerized by Mary-Louise's virtuosic, endlessly gripping and inventive performance; the actors, the design, the production, the words filled that glorious Broadway theatre seemingly effortlessly; David Cromer is, after all, as skilled a magician as directors come. I was, once again, thrilled and inexplicably crushed to share this play — one of the most intimate and beautiful works of theatre I've encountered.
For, the play belonged to the vast audience of Broadway now. Since then, Audible, with whom Williamstown Theatre Festival collaborated on the entirety of our 2020 season, has released The Sound Inside on its platform. What began as a secret love affair in my apartment, as I read Adam's haunting, dramatic words, was now as out in the open – and in the ears of audiences world-wide — as a thing can be.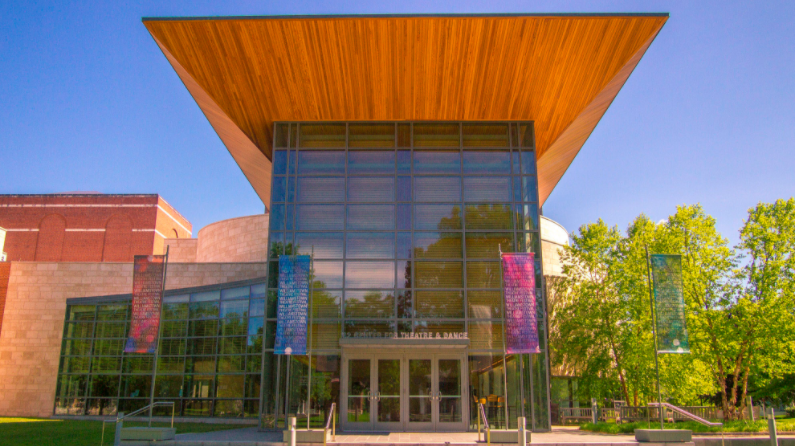 Writing this, I am put in touch with how far away all of these feelings are; I can recall them but, honestly, I no longer feel them: the global health pandemic, the year-long shut down of theatres in this country, a renewed movement for social and racial justice, a political insurrection in Washington, focus on vaccine dissemination and endless planning for the reopening of theatres all collude to make The Sound Inside – its critical acclaim, its Broadway life, its Tony accolades — seem irrelevant, meaningless.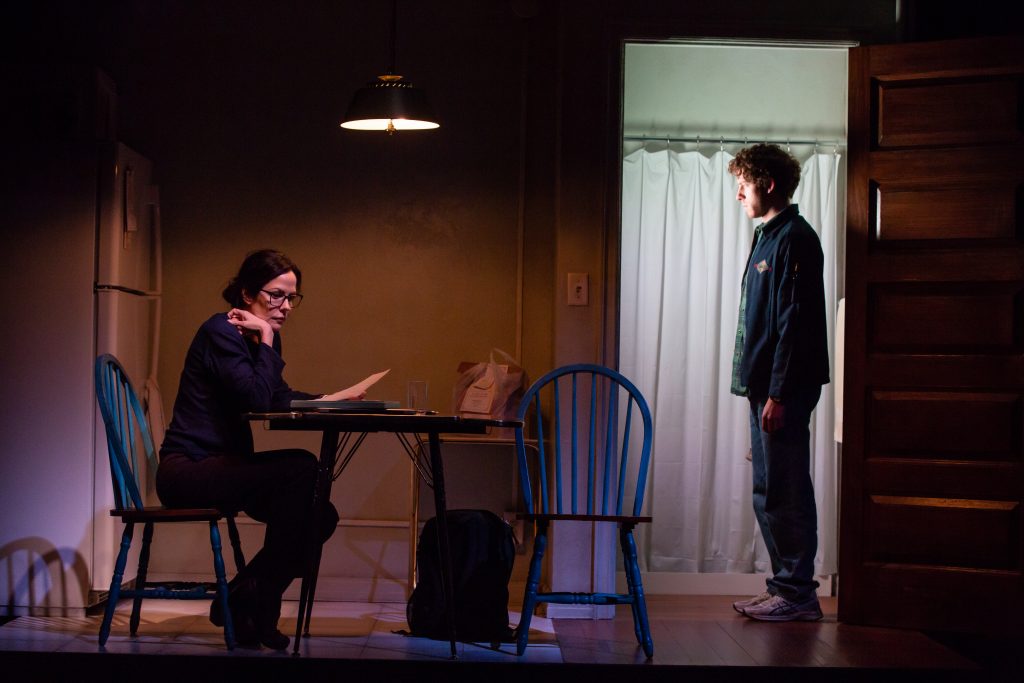 And then, I think again – and I listen to the sound inside – and I am reminded by this long-lost lover that a truly great play reminds us that we are alive, that we're complexly human, that to live an unexamined life is not to live at all. The Sound Inside is testament to the ancient power of theatre to provoke, move and transform us. Just Listen, you'll remember, too.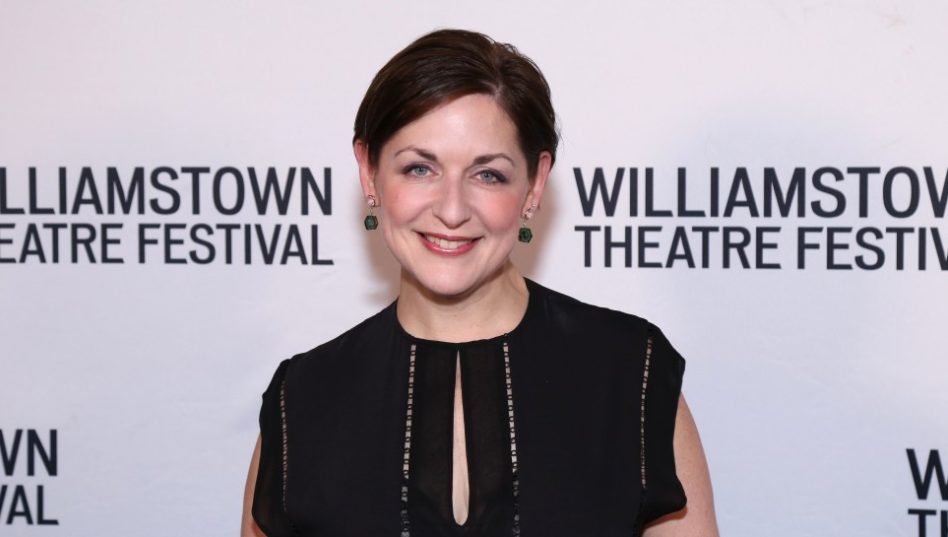 Mandy Greenfield is the Artistic Director of Williamstown Theatre Festival. Prior to joining WTF, Ms. Greenfield served as Artistic Producer of Manhattan Theatre Club where she produced more than seventy-five world and American premiere plays and musicals both on and off Broadway.