By Brandon Schwartz
Meet Daryl Waters, the Tony-nominated Orchestrator of NEW YORK, NEW YORK!
We have Daryl to thank for the luscious big band sound emanating nightly from the St. James Theatre, bringing those Kander & Ebb classics (with additions from Lin-Manuel Miranda!) to reverberating life. And Daryl is no stranger to New York, New York, having worked on 12 Broadway shows to date!
This is Daryl's fourth Tony nomination and third in the Best Orchestrations category. He won the Tony Award for Best Orchestrations in 2010 for his work on MEMPHIS and was nominated for Best Original Score in 1996 for BRING IN 'DA NOISE, BRING IN 'DA FUNK.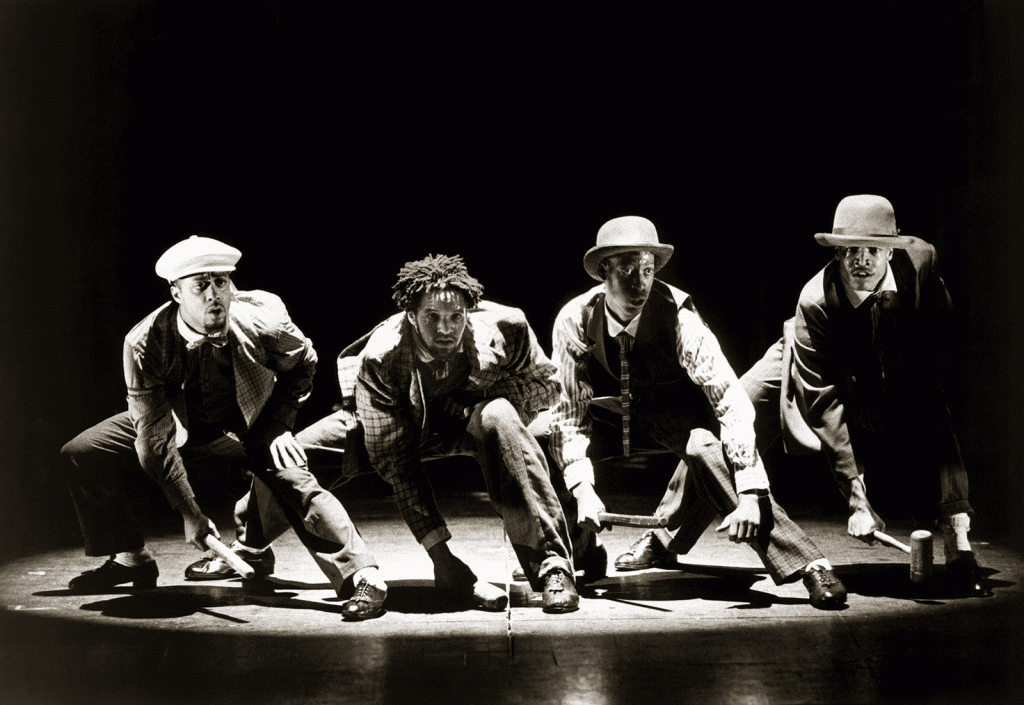 Get to know more about this musical theatre powerhouse here with our TONY TALK Q&A:
Who was the first person to text/call you when you got the nomination?
A good friend I've known for decades actually alerted me to my nomination with a "congratulations" text. She's a journalist who follows theatre news professionally, but also sincerely loves all things theatre.
Show some love to a fellow nominee this year. Whose work blew you away?
Everyone in the orchestration category blew me away. They're ALL badasses.
Top restaurant in the theater district?
I usually end up at Bond 45. I love all of their dishes, but my fave is their fettuccine bolognese with a three-meat ragu.
The first Broadway show you ever saw?
Don't Bother Me I Can't Cope. It was amazing. When I moved to New York years later, the music director, Danny Holgate, became a mentor and friend.
When did you decide to become a theater artist?
I started conducting shows in Cleveland, Ohio when I was a teen, but it wasn't till I graduated from college that I decided to make the move to NYC and pursue a career in theatre.
What is your earliest Tonys memory?
I don't recall my family watching them growing up, so my earliest Tony memory was as an adult, watching Jennifer Holliday leaving us all emotionally drained after singing "And I Am Telling You" the year she won her Tony for Dreamgirls.
Who's your favorite Tonys host in history, and why?
NPH. Irreverence rocks!
All-time favorite Tonys performance on the telecast, and why?
Jennifer Holliday singing "And I Am Telling You" from Dreamgirls. You can't watch her performance and not be moved.
Most memorable Tonys acceptance speech, and why?
I'd say the most memorable for me was Ann Duquesnay's speech when she won for Bring In 'Da Noise/ Bring In 'Da Funk. Six of us, including Ann, had written the show. Her emotional speech was an extension of how we all felt about her winning for a show we all had collaborated on.
What is one play or musical you would like to adapt and/or orchestrate on Broadway, and why?
I always wanted to adapt a stage version of the darkly entertaining film All That Jazz. Living life on the edge with a lotta razzle dazzle…my type of show!
Daryl's got some exciting music in the pipeline. He's currently working on bringing another classic duo's tunes to the Main Steam with the upcoming revival of Rodgers & Hart's PAL JOEY. Keep an eye (and ear) out for that!