Meet Jo Bonney, the Tony-nominated director of Martyna Majok's COST OF LIVING.
Last fall's Manhattan Theatre Club production of Cost of Living may have been director Jo Bonney's Broadway debut, but she's been working extensively Off-Broadway and around the country and world since the 1980s. Having worked with dozens of celebrated contemporary playwrights, including everyone from David Rabe to Suzan-Lori Parks, Bonney received particular acclaim for directing the premiere of Lynn Nottage's By the Way, Meet Vera Stark at Second Stage in 2011. She won OBIE awards in both 1998 and 2019 for her sustained excellence in directing, and also has two Lucille Lortel Award wins and a Drama Desk nomination under her belt.
Now, after over forty years working in the theatre, she's a first-time Tony nominee for her work on Cost of Living by Martyna Majok. Three out of the play's four cast members are also nominated this year for the performances, and the show is nominated for Best Play.
Get to know more about this New York theater stalwart with our TONY TALK Q&A:
Who was the first person to text/call you when you got the nomination?
I didn't actually register the very first person as I had slept late that morning, so when I turned my phone back on it seemed to explode with dozens of texts, confetti bursts, emojis and general mayhem. I was still 80% asleep and had no clue what I was looking at. It was a sweet moment when I did. My husband was the first to give me a huge hug – he had a tear in his eye. He's more sentimental than I am.
How did you celebrate your nomination?
I was out of the city and we went for a long hike in the woods that afternoon. It seemed like the perfect way to celebrate.
Show some love to a fellow nominee this year. Whose work blew you away?
I want, desperately, to name my entire cast for Cost of Living because they 'blew me away' but maybe that's a little too in-family so I'm going to say (and I'm being greedy here by naming two actors), Wendell Pierce and Stephen McKinley Henderson. Their body of work over the years is simply inspiring and their particular performances on Broadway this season were a joy to watch.
Top restaurant in the theater district?
I'm not going to pretend that Hurley's Saloon is the top restaurant in the theater distance but they're so welcoming to theater people after a show. The Cost of Living group spent a lot of hours in their outside seating area late into the night, alongside many other theater artists relaxing after a show. Sort of like office workers' 6 o'clock get togethers.
The first Broadway show you ever saw?
Someone invited me to see Phantom of the Opera in 1988. I was immersed in the performance/downtown theater scene, which tended to be more low budget, with a different sensibility, and when I saw Phantom I was like, 'Whoa – the scale! the effects! the full size orchestra!' I still have this reaction when I see a huge Broadway Musical – they're their own glorious over-the-top universe.
When did you decide to become a theater artist?
I think the answer is in the next question…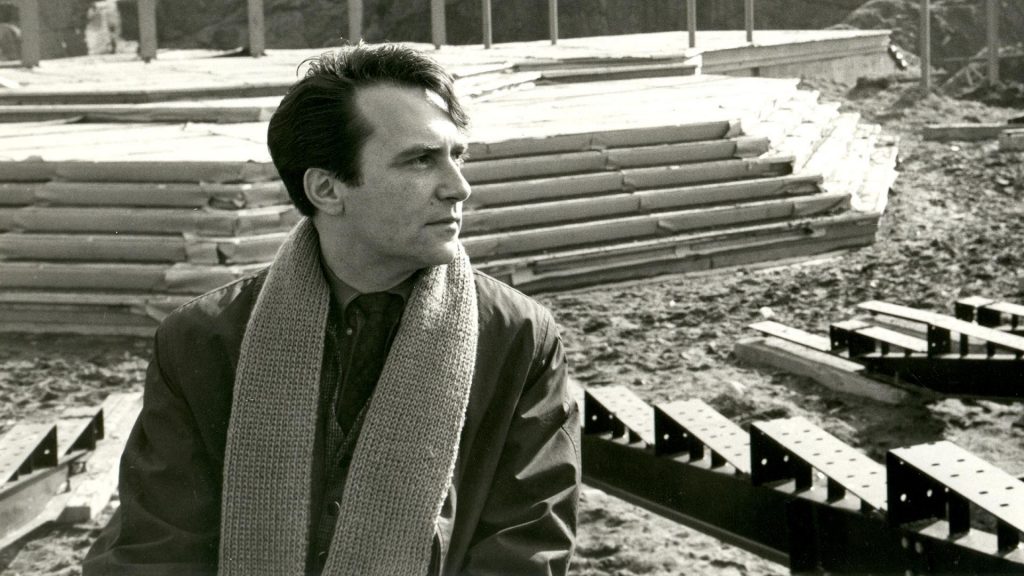 To which teacher/mentor/colleague do you most attribute your theatrical success?
Joe Papp. I came out of art school and was working with Eric Bogosian on solo pieces in clubs and performance venues and Joe brought us into The Public Theater in the mid 80's. I had never thought to name what I was doing, but Joe would sit in the theater and watch us work and one day he took me aside and told me I was a director and encouraged me to commit to that. He and Gail Merrifield (his wife and the director of Play Department) continued to be super supportive of my work as I figured out who I was as a theater artist.
Do you have any theatre superstitions? What are they?
My superstition is not specific to theater, it's more a general life superstition. If anyone says to me, "this is going to be a big success," you know immediately, it's not.
Next up in Broadway's Best Shows TONY TALK series are our chats with Director/Choreographer Casey Nicholaw and Costume Designer Emilio Sosa! Stay tuned to the website to see more.