Meet Tom Kitt, the Tony-nominated composer of this season's ALMOST FAMOUS.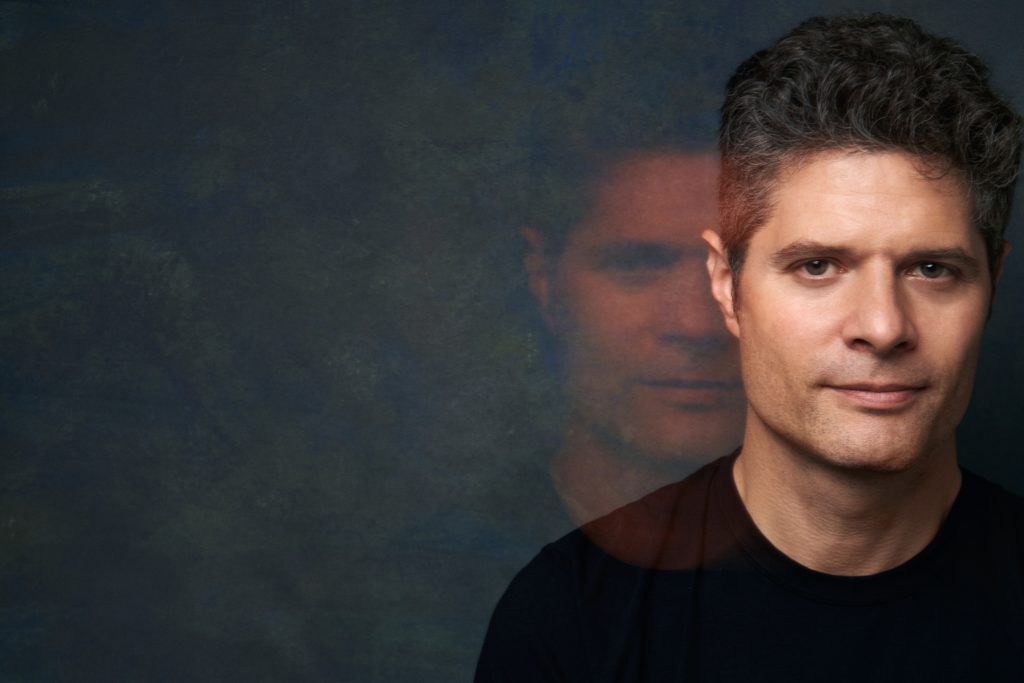 Tony, Emmy, Grammy, and Pulitzer Prize-winning composer and orchestrator Tom Kitt earns his seventh Tony nomination with ALMOST FAMOUS. He shares his nomination with co-lyricist and book writer Cameron Crowe, who also wrote the original film.
Kitt won his two Tonys, as well as a Pulitzer Prize, for composing and orchestrating NEXT TO NORMAL with lyricist Brian Yorkey. He has also been nominated for orchestrating SPONGEBOB SQUAREPANTS and JAGGED LITTLE PILL, and for composing IF/THEN and FLYING OVER SUNSET. He won an Emmy for composing the 2013 Tony Awards opening number with Lin-Manuel Miranda, and a Grammy for the JAGGED LITTLE PILL original Broadway cast album.
Get to know more about this Broadway musical stalwart with our TONY TALK Q&A:
Who was the first person to text/call you when you got the nomination?
The first text I received was from my friend Sarah Levine Hall who is a producer on the Tony Awards. I was watching my son's percussion recital, and I briefly checked my phone and saw that she had sent me a hand clap emoji.
Show some love to a fellow nominee this year. Whose work blew you away?
This is a hard question to answer as there is so much brilliant work on Broadway this season, but personal favorite would be my friend Annaleigh Ashford whose work in Sweeney Todd is virtuosic in every way.
Top restaurant in the theater district?
Joe Allen is my go-to. Love the food, the ambience, and the "High Fidelity" poster.
The first Broadway show you ever saw?
Peter Pan with Sandy Duncan.
When did you decide to become a theater artist?
It was when I was at Columbia University as an undergrad. My girlfriend at the time (now my wife) Rita Pietropinto introduced me to another student named Brian Yorkey and we began writing shows together, dreaming of someday getting to Broadway.
What is your earliest Tonys memory?
My earliest memory is of me convincing my mom to let me stay up past my bedtime to watch the show with her and my sister. We couldn't wait for the performances of the musicals we were constantly singing songs from.
Who's your favorite Tonys host in history, and why?
This would be a tie between Neil Patrick Harris and James Corden, because they both entrusted me with the great honor of co-writing the opening number for them. Also, special shoutout to my friend Ariana DeBose who was incredible last year.
All-time favorite Tonys performance on the telecast, and why?
It would be "Bigger," the opening number that I wrote with Lin-Manuel Miranda for Neil Patrick Harris in 2013. It was the first time I had ever done anything like that, and it was so gargantuan and terrifying. And then on the telecast, everything clicked, and it was truly magical. To this day, I marvel at what the entire team (Neil especially) was able to pull off and how emotional it all makes me feel.
Most memorable Tonys acceptance speech, and why?
For me, it would be Lin-Manuel Miranda's acceptance speech in 2016 for Hamilton, where his "love is love is love" rallying cry was a direct call for humanity to rise above the hate and violent acts that divide us, and for artists to continue to find the melodies that bring us into harmony.
What is one play or musical you would like to adapt or revive on Broadway, and why?
I would love to explore an adaptation of Sam Shepherd's play, "True West" as a musical. It would be exciting to see Shepherd's indelible characters and rich dialogue become songs, maybe in an alt-country feel.