By: Harry Haun
"What I think is so mysterious about this play is that it has the feeling of memory," proffers Kluger. "The feeling it always gave me was that I don't know when the text that I'm reading has been written and by whom. It creates a kind of inversion of the vanishing point of memory."
Given the abrupt brevity of the 2019-2020 Broadway season and the fact that not one new musical note made it to that marketplace before the pandemic rang the curtain resolutely down on all things theatrical, it's rather surprising to find a Tony nominee contending for three awards.
No one is more surprised (and a bit embarrassed) by that fact than the guilty party himself: 36-year-old Daniel Kluger. In case it matters, he brought off this near-impossible feat as a hyphenate "These days, most human beings are," asides the guy who designed the sound and wrote the original music for Adam Rapp's riveting drama, "The Sound Inside." He was nominated for both.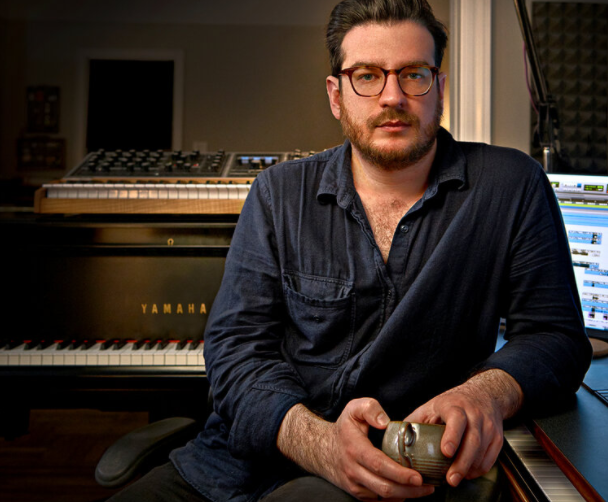 With no Broadway musicals around this semi-season that are brand-new and nominatable, their usually neglected stepchild–incidental scores for plays–stepped up to the plate for consideration.
Though pleased with the recognition his music has garnered, Kluger counts it a mixed-blessing. "Obviously, it's sad that we didn't get to experience all the musicals in the storefront last year," he readily allows. "Most of the work that I do is on scores for straight plays. It's actually a very different craft and art form, so I'm glad that some of that will be able to be discussed this year."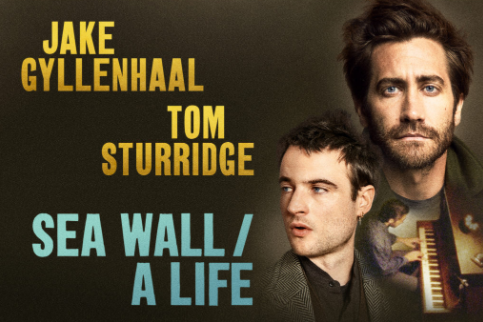 His third Tony bid is for designing the sound for "Sea Wall/A Life," a double bill of two one-man plays. Reflecting his skill at this, all three stars–Tom Sturridge and Jake Gyllenhaal in "Sea Wall/A Life" and Mary-Louise Parker in "The Sound Inside"–came across loud, clear and nominated.
Kluger had his work cut out for him the minute "The Sound Inside" hit town from the Williamstown Theatre Festival, where it lifted off June 27, 2018. It settled in New York Oct. 16, 2019, in that vast barn of a theatre, Studio 54, where two characters command the audience's attention for 90 minutes. As the show's composer-sound designer, Kluger's job was to create and maintain an intensely intimate ambience amid a nonstop torrent of words and literary illusions.
"We worked to amplify the voices in a natural aesthetic so it was really important that we stayed connected to the actor at all times. You need to believe that the resonance of the voice and the clarity of the words are coming directly from the human body. I believe we were able to distribute the amplification evenly around the room and calibrate it so you feel like it's natural but you're able to hear all the words. It's a technique refined by Scott Lehrer. He essentially developed this method of natural amplification a whole generation of sound designers has benefitted from."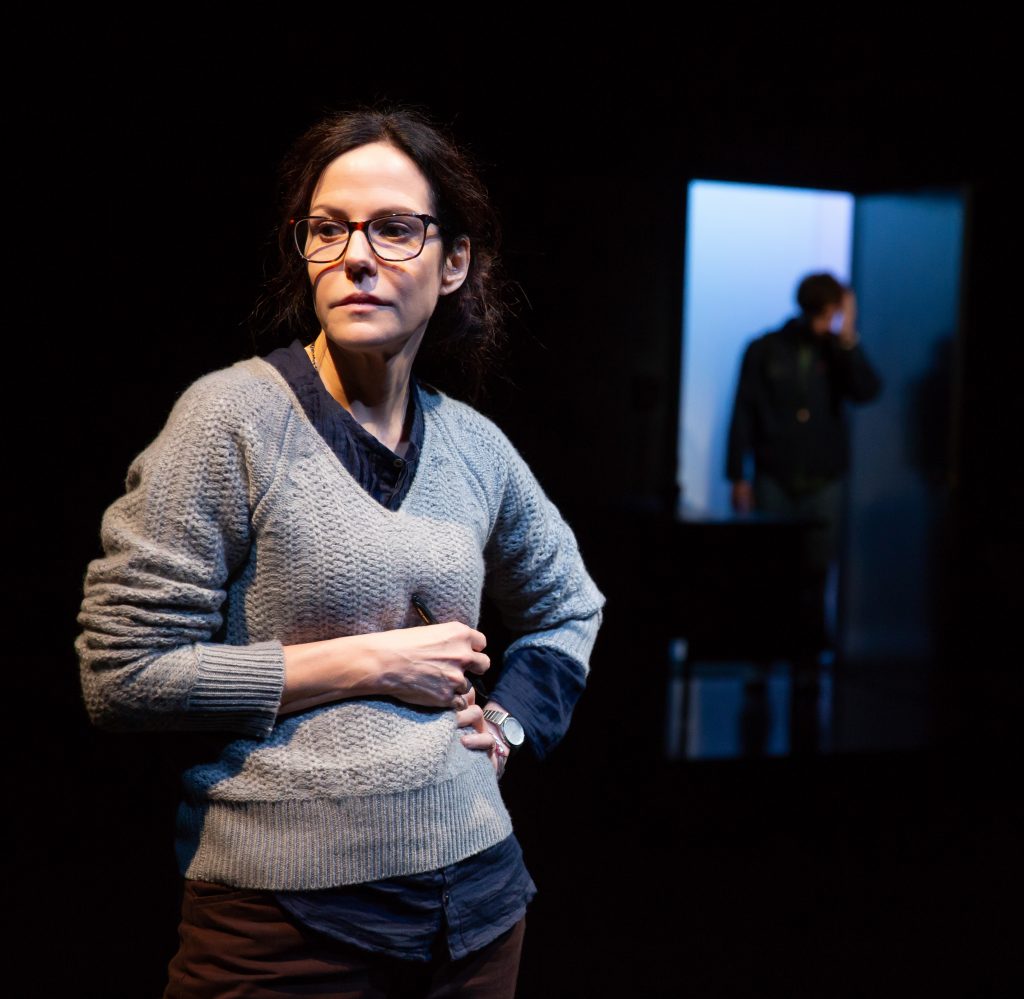 Words are a kind of life force for Parker's character, Bella Baird–an isolated, tenured, 53-year-old prof who teaches creative writing at Yale, trying to open young minds while coping with a cancer diagnosis. Except for when she addresses the audience, she records her activities in a notebook, as if she's updating the story of her life. Into that life enters a troubled freshman (Will Hockman) with his own piece of fiction for her to critique and mentor. Their lives tangle tragically. Or not: Author Rapp leaves on the table the possibility we're at the mercy of Bella's fevered imagination.
"What I think is so mysterious about this play is that it has the feeling of memory," proffers Kluger. "The feeling it always gave me was that I don't know when the text that I'm reading has been written and by whom. It creates a kind of inversion of the vanishing point of memory."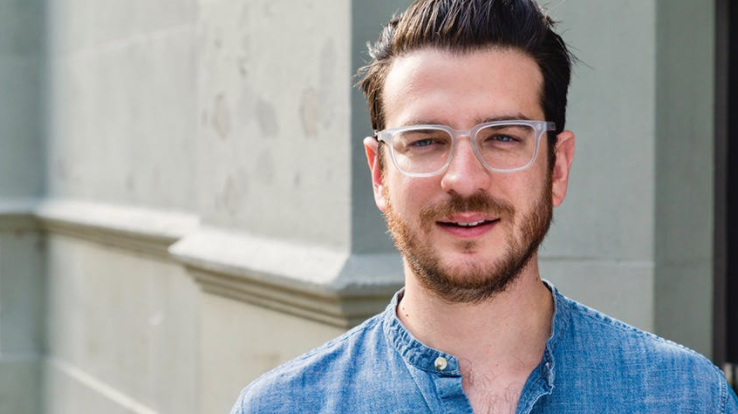 Regardless of whether he's providing the sound or the music for a piece of theatre, Kluger admits that his most important relationship on any show is always with the director. With "The Sound Inside," his guide is a favorite collaborator, David Cromer. "He really is best. You can follow him wherever he will lead you. He is, fundamentally, an inspiring director who doesn't tell you what to make. He leads you toward the deepest human level of feeling in the story that you are telling,"
They first teamed in 2012 on "Tribes," Nina Raine's play, which had a deaf character and another who was going deaf. There were beaucoup options for sound design. "It doesn't always happen, but you're lucky when you form a collaboration of trust the first time out. That was a formative experience for me because it taught me how to take certain risks in exploring as a designer."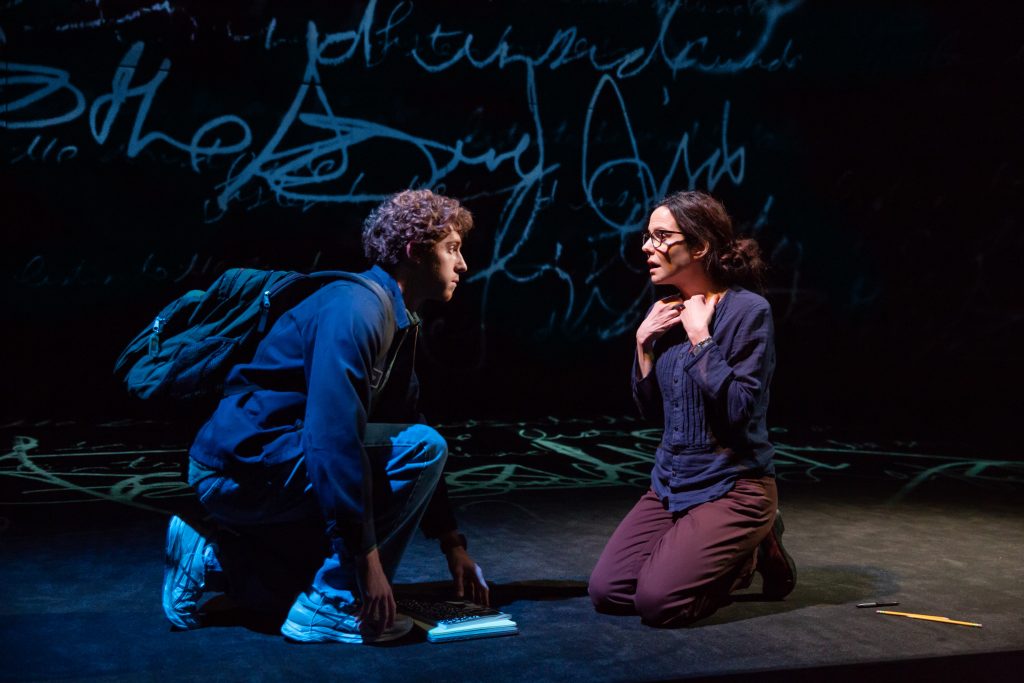 Discovering the sound inside for this project was not easy for Kluger. "The piece that we wound up using—let's just say that it wasn't the first thing that I wrote. The best collaborations with directors—and David is an excellent example of this—is when everything comes out of a need in the story, when the aesthetic impulses are coming from the writer or the character– depending on the values of the production. A good director will make those needs clear.
"Sometimes, the most successful things we make feel like surprises, like accidents. David always leaves space for experimentation. I think we tried 12 different placements of where the music should go. It's not always premeditated if you're trying to capture the feeling of the unconscious. In music, you must allow accidents to happen so you can find how the music relates to the text."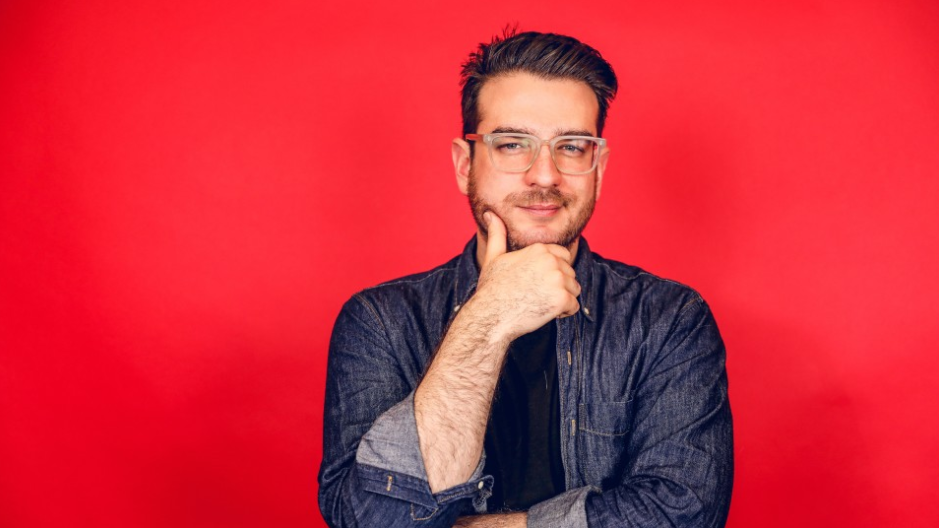 Daniel Kluger received three Tony nominations this year in two different categories: two for Best Sound Design for The Sound Inside and Sea Wall/A Life, and one for Best Original Score (music) Written for the Theatre for The Sound Inside. Other Broadway credits include Marvin's Room, Significant Other and the 2019 revival of Oklahoma! for which he earned a Tony nomination, 2020 Grammy nomination, Drama Desk Award, and Outer Critics Circle Award.
---
Harry Haun has covered theater and film in New York for over 40 years. His writing has appeared in outlets such as Playbill Magazine ("On the Aisle" and "Theatregoer's Notebook"), New York Daily News (where he wrote a weekly Q&A column ("Ask Mr. Entertainment"), New York Observer, New York Sun, Broadway World and Film Journal International.